Looking for ways to earn coupons and vouchers?
There are actually plenty of ways to do that. One such method is by joining a site that offers those kinds of rewards for free.
And if you've been Googling for sites that reward coupons and vouchers, chances are, you've seen the name Groupon.
This site claims to reward you with coupons, gift cards, and deals once you become a member of their site.
Their claims are legit but that doesn't mean you should join their site immediately. You have to consider several factors first before deciding if it is in your best interest or not.
This Groupon review will help you decide if you should join this site or not. It will give you an inside on look at what this site can offer. So, let's begin.
What is Groupon and what does it offer?
Groupon isn't exactly the type of site you usually see here on PaidFromSurveys.
First of all, it isn't an online rewards site, so it won't ask you to do anything in exchange for rewards. You simply have to become a member to enjoy benefits.
So it is still relevant if you want to get great options online and therefore I have decided to make a review even though it is a bit different from most other reviews here.
Think of it as a site that consolidates discounted offers from their partner sites and companies.
Now, to truly gauge how beneficial this site is, we have to take a closer look at how you can benefit from this site.
Option 1 – Deals
The first thing you can see when you log in to the site are the deals you can avail of.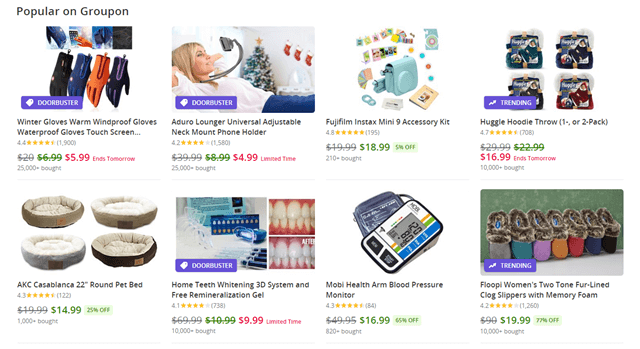 As mentioned, you can avail of deals once you become a member of the site. The deals are basically discounted offers of products and services. Products will range from electronic devices to pieces of jewelry and clothing.
The good thing about Groupon's deals is that there really is a wide range of products you can choose from. So, you will definitely find a deal you will like.
As for the services available, it will range from spa services to hotel accommodations and even tour packages. So, if you like to travel, you will find a lot of travel deals that might be interesting.
The deals can be as much as 50% off the regular price.
While these types of offers aren't very common on the site (you will normally find one or two deals with that much discount), it is still noteworthy because you will be able to save a significant amount of money.
Option 2 – Coupons
Just as the name of the site implies, one way you can benefit from becoming a member of Groupon is by availing of the coupons they offer.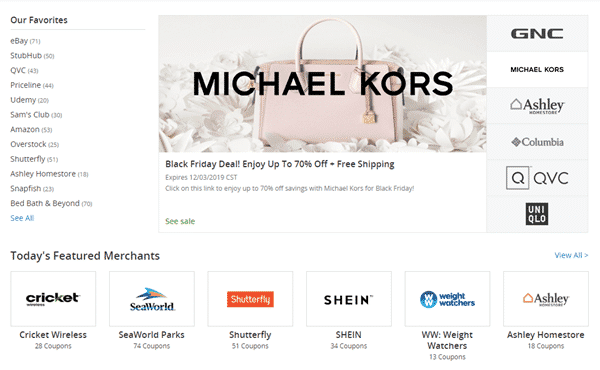 And just like the deals available, there are also plenty of coupons you can choose from.
The coupons will come from merchants who have partnered with Groupon. Some of the coupons available will allow you to save up to 50% off of items or services you want to purchase.
How much money can you make?
Technically speaking, you won't be able to earn money from Groupon. As you already know, the way Groupon can benefit you is it allows you to save on purchases you make from their partner merchants.
And as they say, "money saved is money earned". So, if we are to take that into account, you will actually be able to "earn" a significant amount if you avail of their deals and coupons.
As stated, you can save as much as 50% on some of their deals (some even offer more discount).
That's a pretty high discounted rate, in my opinion. Most of the offers though will allow you to save around $5 to $10, which is really pretty decent.
Now, due to the nature of the benefits you will get from this site, I suggest you only join this site if you shop online frequently or if you travel a lot. This is because most of the deals offered are geared towards those activities.
If you are looking for sites that will allow you to earn on a regular basis, I suggest you check out the link below.
Common Complaints About Groupon
While Groupon looks like it is a very beneficial site, it does receive several complaints from a lot of members. The most common complaint is the failure to receive the product ordered.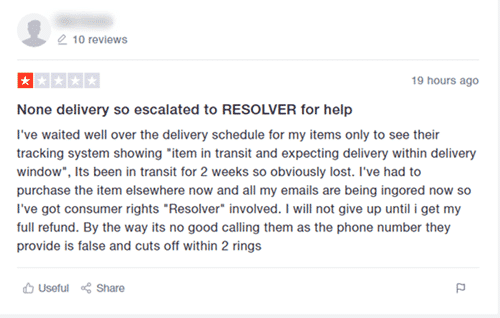 I know this happens not just on Groupon, but the complaint is slightly alarming because there are multiple cases reported.
There are also several instances when the member received the wrong item ordered or the product was not in the parcel received.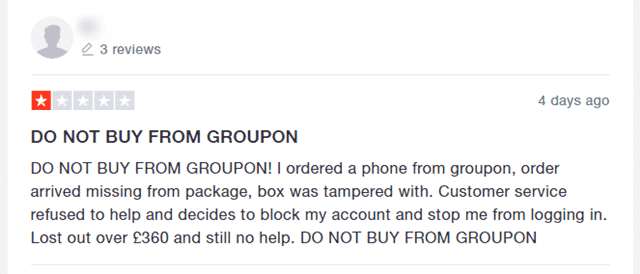 I'm not sure what caused these errors. All I can say is, Groupon should place more emphasis on ensuring total customer satisfaction, in my opinion.
I just want to make it clear that there is also a lot of positive feedback about Groupon but it does seem that some people have problems and this is just something to be aware of if you decide to join.
Can you use it on mobile?
Nowadays, a site is most useful if it is also available on a mobile device. That's because there has been a rapid increase in mobile internet surfing.
So, it is natural that a site like Groupon will be very useful if it is available on mobile. Fortunately, you will be able to access Groupon on a mobile device if you download their mobile app.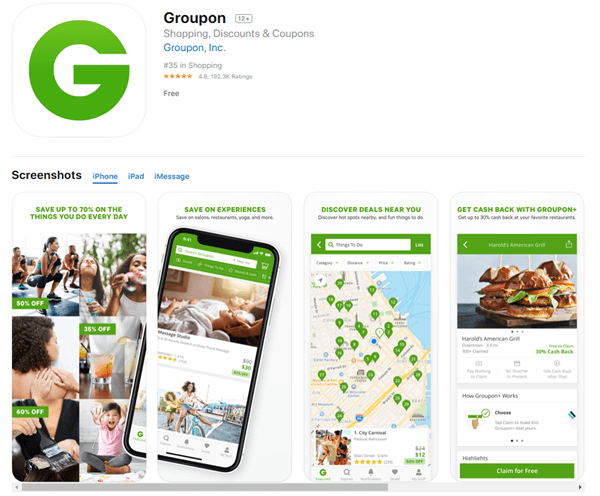 The app is available for both Android and iOS users, so compatibility won't be an issue. You will also be able to access the mobile version of their site if you use a mobile web browser.
The good news is, their site is mobile-friendly, so you won't have a hard time navigating through the site.
Since most of the deals will involve online purchases, this can be a very useful factor because you will be able to avail of deals, discounts, and coupons whenever and wherever you like.
Who can join Groupon?
Groupon is only available in 14 countries. The countries are as follows.
United States
United Kingdom
France
Germany
Italy
Spain
Poland
Netherlands
Ireland
United Arab Emirates
Belgium
Australia
New Zealand
Japan
If you live in any of those countries, you will be able to avail of the deals and coupons that Groupon offers.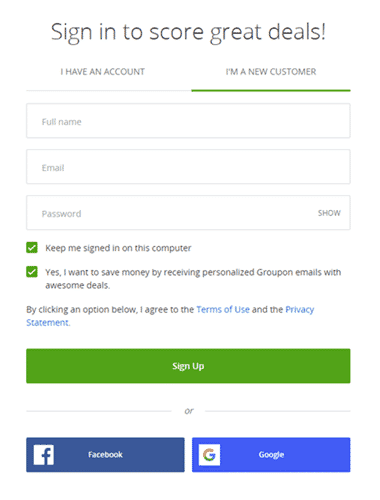 Their registration process is also very straightforward. You can either fill out the form and provide your login details, or you can sign up using your Facebook or Google account.
There isn't any age requirement specified on their site, but usually, in sites like this, you will have to be at least 18 years of age or older to register.
Can you get support?
Groupon has its own section for its customer support. You can use the Customer Support section of their site to look for answers to your questions. It covers a lot of the basic topics, which is good.

If you can't find the answers you are looking for, you can request support in 3 ways. You can chat with a support representative, send them an email or request a callback.
If you wish to talk to a support representative over the phone, you can only request for a callback from Monday to Friday, 8:00 AM to 5:00 PM, Central standard time.
Overall, I do like the way they provide support to their members. You have several ways of reaching their support team, which is a good thing really.
Final Verdict
Groupon is a legit site that will allow you to avail of deals and coupons that will help you save money. It definitely has some good qualities, but it also has some drawbacks.
Here are its pros and cons to help you decide if you should join or not.

Pros:
Offers plenty of deals
Has a mobile app you can download for more convenience

Cons:
No earning opportunity offered, only ways you can save on purchases
Plenty of customer complaints about orders not being received
Groupon is not really the typical site you would see here on PaidFromSurveys. But in essence, it acts more like a cashback site that will allow you to save on purchases you make.
All you can really get out of it are discounted offers. So, if you don't really avail of these kinds of offers, there is no point registering as a member. But if you do a lot of shopping online or travel frequently, this can be a very beneficial site for you.
The main reason is, there are really a lot of deals available that I'm sure you will find one you will like.
But if you are looking for sites you can earn extra money from, I suggest you check out the top survey sites in your country instead. All the sites listed will allow you to earn without having to spend a single dime.
Plus, they are all known to offer good earning potential. And, you will find a site that you can become a member of regardless of where you live.
If you have any comments, questions, or have any experiences with Groupon yourself, I would love to hear from you in a comment below.