Home Tester Club is a website that promises to give you free stuff in exchange for sharing your opinion.
If you love getting free stuff (who doesn't?), then you might be considering joining.
But is Home Tester Club legit and does it really give out free products? Or is it a scam to stay away from?
It's important to know this before joining a site so you will know what to expect.
This Home Tester Club review will not only answer whether this site is legit or not, but it will also give you an inside look so you can see exactly what the site has to offer and can decide if it is worth joining or not.
What is Home Tester Club and what does it offer?
First and foremost, let me reveal this right away. Home Tester Club is a legit product testing site that will hand out free stuff for testing.
So, it does hold true to its word of giving out free stuff. But you have to do something in return for the free stuff you get. And it is not necessarily easy to get the free stuff.
Now, in order to get a good understanding of how the site works and how well you can earn from it, we have to take a closer look at several things, and let's start by taking a closer look at the earning opportunity it offers.
I have, therefore, made a video that gives you an inside look and shows exactly how you can earn from Home Tester Club. You can also read all the details below the video.
Recommended: Check Out the Top Survey Sites in Your Country
The earning opportunity – Product testing
Technically speaking, you won't earn from this. You will only be receiving free products. But hey, getting free products can save money. And money saved is money earned (so the saying goes).
Their product testing process has four phases (refer to the photo above). You first have to apply for a test. If your application is accepted, then you will receive the product (you will typically receive the product within 1-3 weeks). Afterward, it's time to test the product.
Once you have finished testing, you will usually have to answer an online survey and do a few other things (more about this later).
Now, how do you apply for a product test? Well, when you log in to the site, you will be able to see all the available products you can test (refer to the photo below).

Simply choose which products you are interested in testing and click it. You will then be taken to a survey-like page. It will ask you to answer several questions pertaining to the product you will be testing.
It is a little bit strange you do not first get to a page that describes more about the sample you potentially can get as that is the case on most product testing sites, in my experience. But that is how Home Tester Club is set up.
At the end of the survey, you will be shown the requirements you need to live up to if you end up qualifying. You need to take note of these requirements because it is very important.
You will usually have to answer a survey once you are done testing. Then, you will also have to submit a photo or video of you testing the product. Also, sometimes you will be required to share your experiences on your personal social media pages.
But regardless of what it will ask you to do, the most important thing is to make sure you meet all the requirements needed to complete the test. And also make sure you feel comfortable with the requirements – if not, simply do not apply for that specific product.
After you finish the application process, all you have to do is wait. If you get chosen to participate in the product test, you will receive an email from them. Then, expect to receive the product usually around 1-3 weeks from the date you received the email.
As mentioned, it is important to do everything you are asked to do to ensure you can still participate in future tests.
But you also need to be aware that there is no guarantee that you will ever qualify for the free products. Some visitors here on my website has reported that they are never able to get any, so you need to be aware that it might take patience to get any free samples.
Recommended: Check Out the Top Survey Sites in Your Country
How do you get paid?
Now, if you were expecting to earn cash or other rewards from this site, then let me just tell you right away, that you are on the wrong site. Home Tester Club doesn't offer cash rewards or gift cards. Let me explain to you how the site really works.
As explained above, you don't actually get paid to test products. The products are the payment. It's one of the few types of online rewards sites where you will receive the "payment" first before completing the work that needs to be done.
So, as I've said, this isn't a site where you can earn cash or gift card rewards. If you prefer a site where you can earn cash or gift cards, I would suggest you check out the top Get-Paid-To sites instead.
But if you are interested in more product testing sites, I would recommend you check out this product testing guide.
What can you get from this site?
Since you won't be able to earn cash or gift cards from this site, then you must be wondering, aside from the free products you get, what value can this site offer you?
Well, the reviews done by other members can actually be a good way to evaluate products.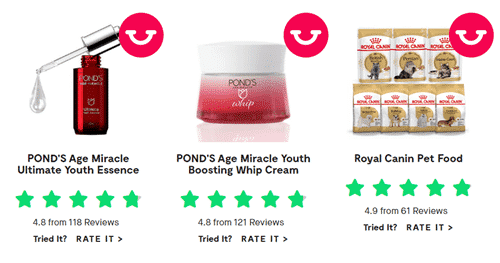 Every review/test of a product a member does is saved on the website. You can use these as research for products you are interested in buying.
This, in my opinion, is the real value of Home Tester Club. It helps shoppers (you) figure out the right products to buy.
By using the reviews as a basis, you can get honest feedback on a product so you can find out if this product is what you are looking for or not.
So essentially, you can find out more about the product before even buying it by relying on the reviews provided by other members of the site. Think of it as a shopping guide of some sort.
Can you use it on mobile?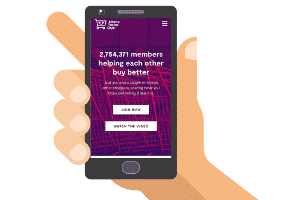 The only time you will really need to use their site is if you apply for a test. Now, Home Tester Club doesn't have a mobile app but you can still log in to the site and apply for tests using a mobile device. All you have to do is open a web browser and go to their site and log in.
You will be able to conveniently navigate through their site because it is mobile-friendly. You can easily read all the content (including their application surveys) without having to zoom in. The links are also very easy to tap.
Who can join Home Tester Club?
Home Tester is available in many different countries. Here's a list of all the countries covered by Home Tester Club.
Australia
Brazil
Canada
France
Germany
Hong Kong
India
Indonesia
Italy
Japan
Malaysia
Mexico
New Zealand
Philippines
Portugal
Singapore
Spain
South Africa
Switzerland
Taiwan
Thailand
UK
USA
Vietnam
If you live in any of the countries mentioned above, you are eligible to join. You just have to be at least 18 years of age to join.
If you do not live in one of these countries, it might open up for you at some point, as I have seen it adding a few extra countries since I first tested it.
Every country has its own platform. For example, if you live in Singapore; the products that will be sent to you will be products that are available in Singapore.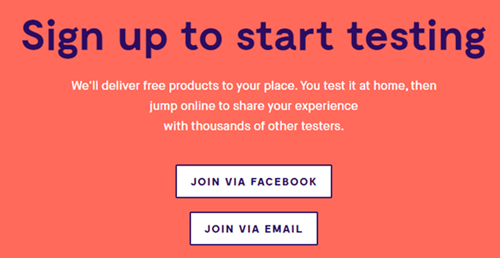 To sign up as a member, you can use your Facebook account or provide your own login details. Once you filled out the sign-up form, you have to answer their profile survey. This is done to build your profile so that the site will know which products you are eligible for testing.
Once you are done with the profile survey, you can log in to the site. But you have to check your email first and click on the activation link that will be sent to you. Doing that will complete your registration.
Can you get support?
If you have any questions about the site or your account, you can first check out their FAQ page. It discusses most of the basic topics you need to know.
If you can't find the answer, you can use the contact form provided on the same page. Just scroll all the way down and click the Contact Us button and you will be taken to their Contact form page. Overall, I would say they have a decent support system in place for their members.
Final Verdict
Home Tester Club is a legit product testing site where you can get free products by providing feedback and sharing your opinion about the product. It has a couple of interesting features but it also has limitations you need to consider.
So, let's wrap up this review with a summary of its pros and cons to give you an overview of what the site has to offer so you can decide if it is worth joining or not.

Pros:
You can get products for free
Has an extensive repository of product reviews

Cons:
Doesn't offer cash rewards or even gift cards
Products can take a bit of time to arrive at your doorstep
There is no guarantee you will qualify for free products
If you are looking for a site to earn extra cash, then Home Tester Club isn't the right fit for you. It doesn't offer that kind of opportunity. But if you are just looking to get free products, then this site, in my opinion, is worth joining.
Not only will you be getting free products, but you can also use the reviews of other members as a sort of shopping guide. This is really the real value of the site. If you want to know more about a specific product you are interested in, you will find the reviews available very helpful.
However, you need to do it with the right expectations and be aware that there is no guarantee you will qualify for free products just because you apply.
So if you are looking for a site you can earn extra cash from or where you are guaranteed to get opportunities, I would suggest you check out the top survey and GPT sites in your country instead. The sites on this list all have good earning potential and offer multiple reward options.
Plus, you will be able to find a site you can join regardless of where you live.
If you have any comments, questions, or have any experiences with Home Tester Club yourself, I would love to hear from you in a comment below.