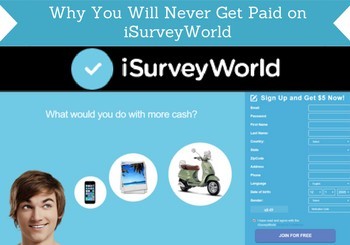 When I first found iSurveyWorld, I was quite positive, as it looks like a great and legit survey site.
However, my perception changed after becoming a member and testing it.
In this iSurveyWorld review I will tell you all about what this survey site has to offer, and most importantly I will also tell you why you should probably not expect to ever get paid.
So read this review before joining to potentially save yourself a lot of time. If you instead want to go straight to a list of survey sites that are worth your time, you can just click the link below.
Recommended: Click to See List of The Best Paying Survey Sites
What is iSurveyWorld and what does the site offer?
I must say that iSurveyWorld is a site that surprised me a bit.
I have joined and tested MANY paid survey sites, and usually I can spot even before joining, if a site is legit or not. At first sight, I really had high hopes for iSurveyWorld. It looks like a legit survey site, and has some good offers.
Below, I will show you what it claims to offer, but also what you really get once you join:
Paid surveys:
Paid surveys is supposedly the main way you can make money on iSurveyWorld. Usually I like sites that mostly offer this, as they often offer a very good user experience and are very easy to use.
However, I have not been able to find any surveys available for me after joining iSurveyWorld. This can sometimes happen, as some survey sites only are available for certain countries. But usually you will then not even be able to join, or there will be other ways to earn.
But because of the what else I found on the platform when looking a little more, I highly doubt that anybody will actually have any available surveys there. If you have another experience, please feel free to let me know in a comment below the review.
So if you cannot find paid surveys, what can you then find there? Let's go more into that.
List of top survey sites:
One of the things you can find on iSurveyWorld is a list of the top survey sites. At first, I therefore thought that the platform was set up mainly to get you to sign up and then refer you to other actually survey sites, and then iSurveyWorld would get paid for this. I have seen sites like this before and the platform PanelPlace is an example of this.
Even though I think it is a waste of time to join sites like this, as they do not provide any valuable information, then at least PanelPlace only refer you to legit sites. That seems not to be the case for iSurveyWorld.
The list of the top survey sites are names of actually survey sites, and many of them are good sites that I myself use and highly recommend others to join as well:
The problem is just that none of the links lead to the actually survey sites. I tested all of them and some of them just took me back to iSurveyWorld, and others took me to a spam offer, where I had to fill out some personal information to get a supposedly high prize of several thousand dollars I just won.
So the links to the survey sites are completely useless and seems to just try to get you to sign up for spam offers or give up personal info.
Recommended: Click to See a List of Legit Survey Sites
Freebies:
Another thing that you can supposedly find on iSurveyWorld is "Freebies".
When I clicked this tab, I was not sure what to expect. Strangely enough, it is just a few offers for survey sites you can join. However, like the links to the top survey sites, these link do also not work, or they take you to a spam offer that has nothing to do with paid surveys or the survey site that they were supposed to take you to.
So the freebies are also not a way to make money on iSurveyWorld. However, I did find one way, where I was able to make money.
Joining bonus:
I actually found a way to earn on iSurveyWorld. I got a joining bonus of $5.
This is a really nice joining bonus, and few survey sites have this size of joining bonuses. One of the few other survey sites with this high a joining bonus is Swagbucks, which is a really good site.
However, on Swagbucks you can actually get something out of your joining bonus, but as I will explain later, you should not expect to get much out of your joining bonus on iSurveyWorld.
Below, I have made a short video walk-through of iSurveyWorld, so you can see for yourself how it looks like once you are a member:

How do you get paid?
If you managed to earn money on iSurveyWorld, there is only one way you can get paid. That is through PayPal.
I love survey sites that pay through PayPal, and it is in general my preferred way of receiving rewards. But that does not help much on iSurveyWorld, as it is not possible to ever get a payment in my experience.
On iSurveyWorld the payout threshold is $25, which means you have to make this amount before you can get paid. As you can see from my explanation above, it seems very unlikely that you will ever get to this amount.
The only way I was able to earn was the joining bonus. That is however far from enough to get paid, so that is why you should not expect to get anything out of your bonus. There are however also other reasons you should not expect to ever get paid on iSurveyWorld.
Why you should not expect to get paid?
The obvious reason that you should never expect to get paid from iSurveyWorld is of course that there are not really any ways to earn money and reach the payout threshold.
But let's say you want to give iSurveyWorld the benefit of the doubt and test, if it might offer surveys in your country. Then I want to show you other signs that you should not expect too much from joining, as it has several signs that it is a platform to be careful about.
Spam offers in joining process:
After you sign up, you do not go directly to your iSurveyWorld dashboard. You instead have to go through several screens with "special offers" for you, before you get to the actual member area.
These offers are all links to spam sites or get-rich-quick sites that will potentially end up costing you a lot of money, if you join any of them.
That you are bombarded with this kind of offers already in the joining process is a clear sign that the main goal of the website is not to help you earn on surveys, but to get you to click all kinds of scam/spam links.
If the main goal of a site seems to be to get you to click spam links, then it should raise a red flag, and it is a clear sign that you should not expect to ever get anything out of the site.
What to be careful of, if you want to join?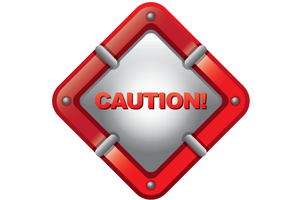 If you despite my warnings above still decide to give iSurveyWorld a try, then there is a couple of things you have to be careful about.
When you are joining, you have to give your phone number. This is very unusual for a survey site to ask about in the joining process. Sometimes you need to use it to confirm your account, but that is usually after you have joined and can see the site is legit.
With the signs I have shown you in mind, I would advise you not to give your real phone number. Who knows what it will be used for, and you do not want to give your number to a site that is full of spam.
Furthermore, be careful about the offers that you will presented to in the joining process. They might sound tempting or like a quick way to get rich, but be aware that they will very likely end up costing you money instead of earning you any.
So overall, if you want to test iSurveyWorld for yourself, just be really careful and do not join any offers that cost money.
Final thoughts
As you can see, I am not a fan of iSurveyWorld. But let's sum up the pros and cons to make it even more clear why that is.

Pros:
It is free to join
You get a good joining bonus

Cons:
You get bombarded with spam offers in the joining process
You cannot actually earn money on the platform
High payout threshold
All the links on the platform are spam links
You have to give phone number before joining
There are not many pros about iSurveyWorld in my opinion. And the few that are do not really matter, when you take the cons into consideration. For example does it not matter that there is a good joining bonus, if you can never get to the payout threshold.
Overall, iSurveyWorld is a survey site I would recommend you to stay away from, as it is a waste of time in my opinion.
There are luckily also sites that gives really good opportunities to earn by taking paid surveys. You can see a list of the best of these by clicking the link below:
Recommended: Click to See List of The Best Paying Survey Sites
If you have any comments, questions, or have any experiences with iSurveyWorld yourself, feel free to leave a comment below.
iSurveyWorld
Money/time ratio

Frequency

Usability
Summary
iSurveyWorld is just a waste of time. You get a good joining bonus, but it is not worth anything, as you will never be able to earn enough to get paid. The platform is instead filled with spam links that will give you no value at all, and in the worst cases they might end up costing you money.