Joining a Get-Paid-To (GPT) site is one good way to earn extra cash. That's because typically, a GPT site offers plenty of earning opportunities.
However, the real measure of how good a GPT site is the earning potential it offers. A relatively new GPT site called King of Prizes will be our topic for this review.
If you are reading this article, you are probably thinking of joining this GPT site. But is King of Prizes legit?
Let me answer this question right away so we can talk about what the site has to offer and figure out if it has good earning potential or not.
Yes, King of Prizes is legit. It does reward you for participating in their offers. This doesn't mean though that this site is worth joining. This King of Prizes review will examine everything the site has to offer so you'll know exactly what to expect.
What is King of Prizes and what does it offer?
As mentioned above, KingofPrizes.com is a GPT site that does pay you for completing their offers. Since it is a GPT site, you can expect that there are several ways you can earn.
And in order to fully comprehend the earning potential of this site, we have to take a closer look at the earning opportunities it offers.
I have, therefore, made a video that gives you an inside look and shows exactly how it works. You can also read all the details below the video.
Option 1 – Visit Sites
One way you can earn on KingofPrizes.com is by visiting the sites of advertisers. Once you log in to the site, just click on Earn More and hit the Clicks sub-tab.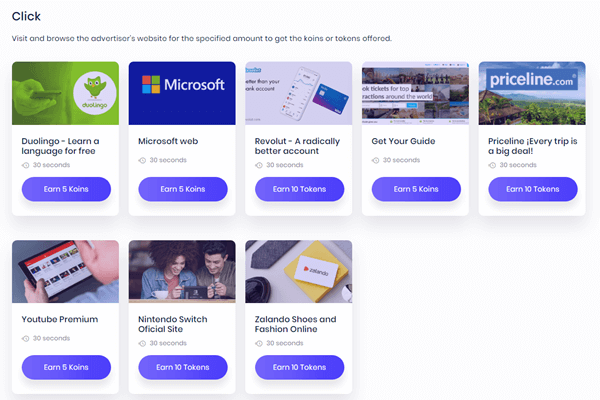 As you can see in the photo above, you will see the time needed to complete the viewing, as well as the reward you will get after you finish viewing it. The time you need to spend to view the site is very important.
When you click on the ad offer, you will have to answer a captcha first before you can view the site. You have to wait for the appropriate amount of time before you can close the ad. Once you've closed it, you have to go back to the Click page and click the confirm button to finish the offer.
You will then see a message at the bottom saying your click was registered successfully. That's when you'll know you can proceed to click on the next ad offer.
However, a problem with this is that there is no timer when you visit the websites of the advertisers, so you will have to time it yourself.
It is not quite as user-friendly as many sites that offer this way to earn where you usually can just see a small timer so you know exactly when you have completed the task.
Option 2 – Paid Offers
You can consider paid offers as the bread and butter of GPT sites. If you are new to this type of earning opportunity, paid offers are basically small tasks you can do to earn rewards.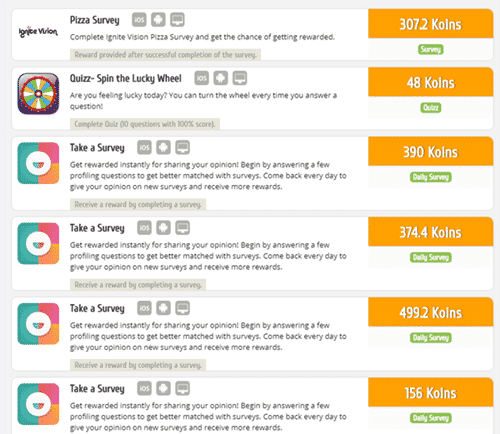 Most paid offers will ask you to either answer a survey, register to a website, answer a quiz or play a game. When you click an offer, you will see the set of instructions you need to follow to complete it.
All you have to do is follow the instructions to the letter in order to complete it and earn the reward. The good thing about how they present each paid offer is, you will immediately see how much will be rewarded with.
So, you can easily choose which offers to prioritize (usually the ones that pay more). Paid offers are the most abundant option on King of Prizes. So, you will definitely not run out of offers to do every day.
However, make sure to read the conditions for each offer carefully as not all of them will be worth it. So choose the offers wisely.
Option 3 – Paid Surveys
You will usually find paid surveys on survey sites, but it is also frequently found on GPT sites. On King of Prizes, the paid surveys will come from other sites that have partnered with them. So, don't expect to find any paid survey from the site itself.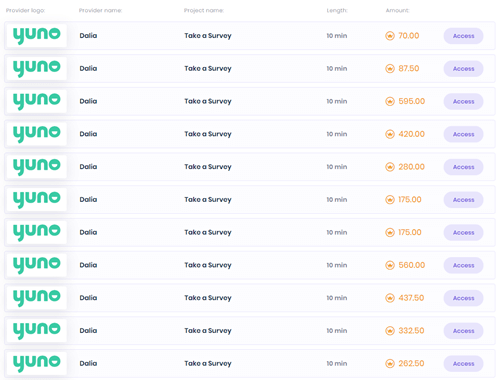 Answering a paid survey will involve you having to answer a set of qualifying questions first. Once you are done with that, if you qualify, you will then get to answer the actual survey. Once you complete the actual survey, you will receive the reward promised.
If you don't qualify, you simply have to move on to the next survey. It's uncommon to always qualify for a survey offer. So, don't expect to qualify for every survey offer you attempt to answer. You will need a bit of patience with this earning opportunity.
The payoff is, it generally pays better than other earning opportunities offered on the site. So, you might want to do this first before doing anything else.
Compared to actual survey sites, the rewards on King of Prizes are, however, not quite as high for most surveys.
Option 4 – Micro Tasks
Micro Tasks are not to be confused with paid offers. Although theoretically speaking, they function similarly, the nature of the tasks you will need to do will be different.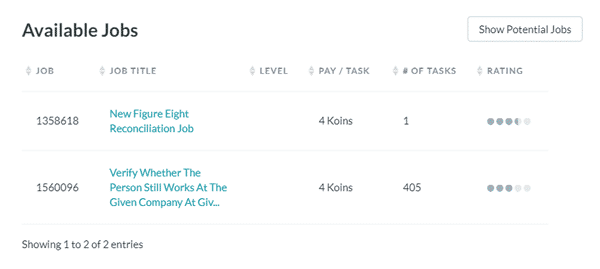 The things you need to do on micro-tasks are usually for improving a certain process or system like artificial intelligence. These tasks are usually geared towards processing and collecting data that requires human perception.
Unlike paid offers where you are asked to simply answer surveys or register to a site, most micro-tasks will ask you to enter data or do some form of verification. The process of completing micro tasks is similar to paid offers though.
You will have to follow the set of instructions given to complete it. Once you are done with the micro-task, you will then receive the reward promised.
The micro-tasks offered on King of Prizes will come from Figure Eight.
It usually has plenty of tasks but just be aware that these tasks can be taken through many different sites, and the best sites to take Figure Eight tasks often give good bonuses that you do not get on King of Prizes.
Option 5 – Play Games
The cool thing about King of Prizes is it will also reward you for playing video games. In King of Prizes' case, the game you need to play to earn rewards is Counter Strike: Global Offensive.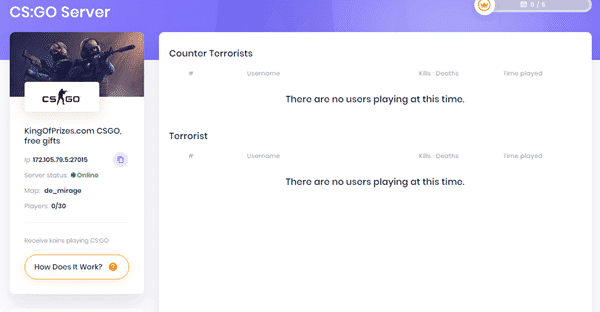 To participate in this earning opportunity, of course, you have to install this game on your computer. You will have to register on the Steam gaming platform and download the free game 'Counter Strike: Global Offensive'.
Then, you will also have to link your Steam account to your user account on King of Prizes. Once done, just run the game and choose King of Prizes' server.
Now, in order to earn rewards, within each calendar week (Monday to Sunday), you have to play at least, 30 minutes for four days. If you do that, you will get 100 tokens each day and on the fifth day, you will earn 50 Koins.
So, if you are already playing this game frequently, this can serve as a nice bonus. You get to earn rewards and have fun at the same time.
Option 6 – Referral Program
You can also earn rewards by inviting people to join the site. As with most GPT sites, there will be a referral program in place incentivizing you for recruiting other members.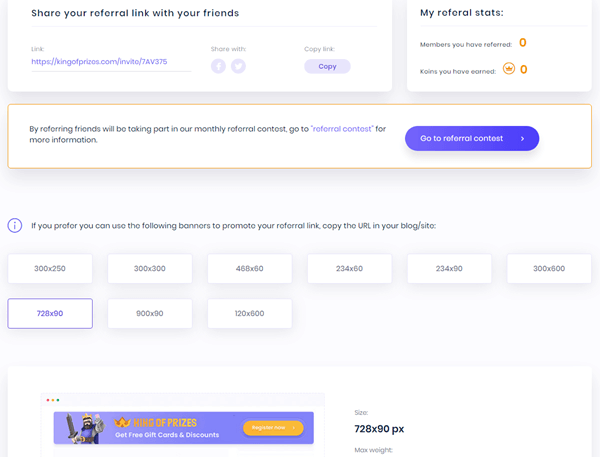 You can invite people to join the site by either sharing your referral link or by embedding your invite banner to your website (if you have one). If you embed your invite banner on your website, every person that clicks that banner and registers to the site will become your referral.
You will then get a 1000 Koins (the currency they are using) bonus when your referral earns their first 2000 Koins. That's the incentive they are giving for inviting people to join.
Of course, you do have to make sure the person you invite is really interested in becoming a member. Otherwise, you won't really earn anything from this opportunity.
They also have a referral contest happening every month where the top 12 recruiters will win Koins. The top prize is worth 3,500 Koins, which is a nice added bonus, in my opinion.
But you would need to invite a lot of people for this and overall the referral program on King of Prizes has quite limited earning potential compared to many other sites.
Option 7 – Cashback Offers
This earning opportunity is apparently still being developed, but already has a lot of offers for the Spanish market.
So it's not available in all countries just yet. They do plan to open it for many more countries in the near future.
How do you get paid?
The currency you will earn on King of Prizes is called Koins.
This is basically just points you can use to exchange rewards. You can earn Koins from most of the offers on the site, but they do also offer another reward which they call tokens.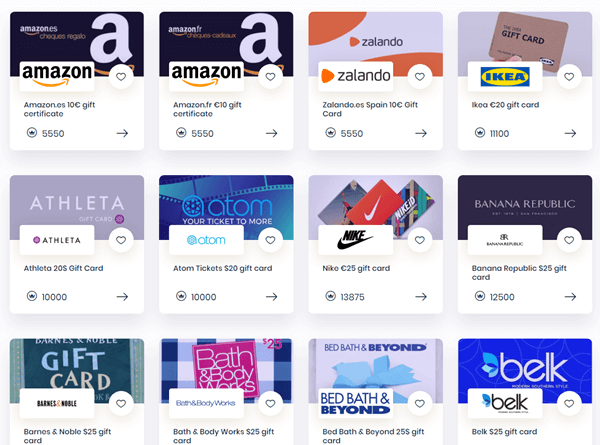 You can exchange the Koins you've earned for certain gift cards or cash. The minimum number of Koins you will need to start exchanging rewards is 5550 Koins.
That will be equivalent to a €10 Amazon gift card. Of course, there are other gift cards you can choose from but they require more Koins.
And the exact reward methods offered will depend on the country you live in.
If you prefer getting paid in cash, King of Prizes also offers PayPal as a reward in many countries.
The conversion rate of Koins to gift cards will vary per type of gift card. So you really can't specify how much a Koin is worth.
And some gift cards are in Euros while others are in dollars so it will also depend on this.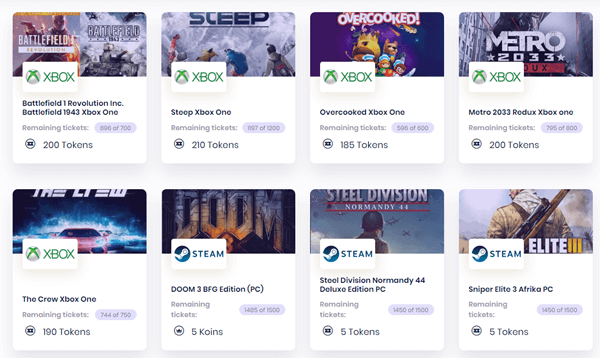 As for the tokens you will earn from some of the offers, you can use them to join certain raffles.
As you can see in the photo above, each raffle will require a certain number of tokens to join. Joining a raffle will consume the number of tokens required.
So, if you are interested in joining raffles, you also have to complete offers that reward tokens. You also have to be a level 2 member in order to get access to the raffles (I will talk about this membership level next).
I do like the fact that they offer several gift card choices and also PayPal cash in many countries.
And the payout threshold is also not too high so overall I do like the payout methods and conditions on King of Prizes.
How much money can you make?
The thing with GPT sites is, they usually have plenty of earning opportunities you can do on a daily basis. So, you can really expect to earn on a regular basis.
Now, the amount you can from it will mostly depend on how well they pay. And with King of Prizes, they don't really pay you that well. So, you will have to be a bit more patient and complete more offers to start redeeming gift cards.
However, they do have a way for you to boost your earnings. This is through leveling up your membership. The good thing about this system is, it will come naturally. You won't have to purchase anything to avail of this upgrade.
All you have to do is continue completing offers. You will be able to level up your membership by collecting Koins. So, it's pretty easy to accomplish.
When your membership level increases, you will gain access to more features that are geared towards helping you earn more. So, this is their way of helping you earn more from the site.
I would say that, overall, they don't really have great earning potential at the beginning, but the site can definitely be a good long-term site to join. That is of course if you don't mind earning gift cards only.
Can you use it on mobile?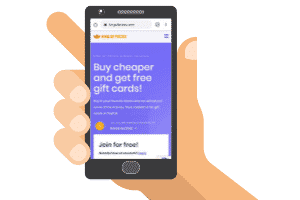 King of Prizes doesn't have a mobile app you can download to your mobile device, but you will be able to access it from a mobile device using a web browser. So, you will still be able to work on it even when you are not sitting in front of the computer.
The mobile version of their site is also optimized for mobile use. So, you will be able to view all the content without having to zoom in.
But considering the nature of the offers you can do on this website, I don't really recommend you use your mobile device. In my opinion, it is best to use a computer for this site.
That's because the site will open plenty of browser tabs and when you do that on a mobile device, it can get quite tiresome in the long run.
That being said, there are some offers that you can do on your mobile device (the ones where it asks you to download mobile apps).
So, I suggest you only use your mobile device if you plan to complete those types of offers.
Who can join King of Prizes?
In my experience, most GPT sites are available globally. There are some that are limited to certain regions, but King of Prizes is definitely not one of them. You will be able to register regardless of where you live.

You can even register easily. You can use your Google or Facebook account to sign up as a member. You can also sign up the regular way where you provide your login details.
Once you've finished the registration process, you will then be logged in to the member dashboard. This will trigger the tutorial process. I highly recommend you follow the tutorial because it will teach you the basics of how to use the site.
Can you get support?
King of Prizes does have an FAQ page you can consult with if you have any questions about the site. You can access the FAQ page by logging in to the site and going to their Help page.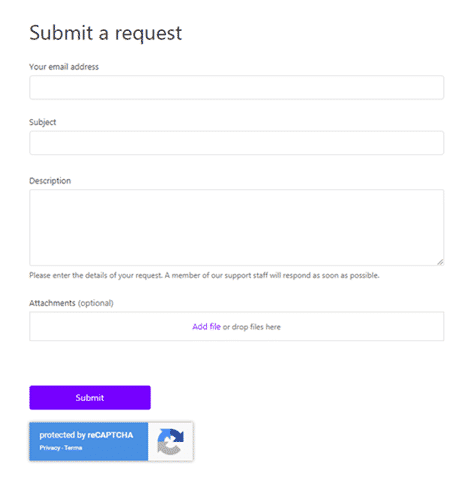 If you can't find the answers on their FAQ page, you can always submit a request through their contact form. Use the contact form to send in your question for their support team.
They also have Twitter, Facebook, and Instagram pages but they haven't posted any updates for several months as of writing this review.
So, if you really need to talk to their support team, I suggest you use the contact form because you might not hear back from them through their social media pages.
Final Verdict
King of Prizes is a legit GPT site that does reward you for completing their offers. It offers several good features but it also has certain drawbacks that you just can't ignore.
To finish this review, here's a summary of its pros and cons to help you decide if it is indeed worth joining or not.

Pros:
Plenty of earning opportunities offered
Their site is user-friendly
Available globally

Cons:
Fairly low rewards
The survey opportunities are not very good compared to many other sites
King of Prizes is a decent GPT site, in my opinion. It has a lot of offers you can do on a regular basis which will help you earn rewards regularly. Their site is also pretty easy to use and it is available globally.
Just don't expect to earn a lot from it when starting since their offers have fairly low rewards compared to many other sites. You will need a bit of patience in order to start redeeming gift cards.
If you are looking for sites with better earning potential and more versatility in rewards offered, I suggest you check out the top GPT sites instead.
The sites on this list all pay rather well and most of them offer cash rewards. Plus, you will also find a site you can join regardless of where you live.
If you have any comments, questions, or have any experiences with King of Prizes yourself, I would love to hear from you in a comment below.