If you join a survey site, you will be able to earn extra cash and it is completely free. That's why it's one of the most popular ways to get started earning online today. You simply answer surveys and you get paid once you complete them.
Of course, you have to make sure you join a legit survey site to ensure you get paid. If you've come across a site called MyClearOpinion and you are wondering if it is legit or a scam, then you are on the right track.
You have to verify the legitimacy of a survey site first before you join. That's why I'll answer this question right away. Yes, MyClearOpinion is a legit survey site that does reward you for answering surveys.
However, being a legit site doesn't automatically translate to a good survey site. Before we can call a survey site "good", we have to consider a few things first. This MyClearOpinion review will reveal all the details you need to know about the site.
That way, you can better decide if this site is indeed worth joining or not.
What is MyClearOpinion and what does it offer?
MyClearOpinion is a survey site that will reward you for answering the surveys they offer.
It started out as a site called Building Materials Talk Panel in 2007 but it has since branched out to a more inclusive survey site that ensures your views will be heard and that your opinions will make a difference.
Now, to fully understand how well you can earn from this site, we have to examine the earning opportunity it offers. So, here's how you can earn from MyClearOpinion.
Option 1 – Paid surveys
MyClearOpinion.com only offers one earning opportunity, which is both a good thing and a bad thing.
It is a good thing because earning rewards will be a whole lot simpler. It is a bad thing because if there are no surveys available, then you won't be earning anything.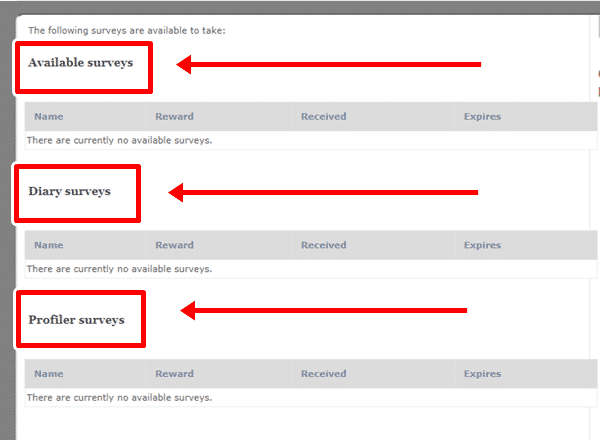 When you log in to their member dashboard, you can view all the available surveys by clicking on the Surveys tab. You will then see three sections: Available Surveys, Diary Surveys, and Profiler Surveys.
Available Surveys and Diary Surveys are basically the same with one major difference. Diary Surveys will typically ask you to answer a survey in a span of several days just like you would in a diary (hence the name).
Profiler Surveys, on the other hand, are surveys designed to gather more information about you. You don't typically get rewarded for these surveys but they are a must for you to qualify for more surveys in the future.
MyClearOpinion will also email you if there are any surveys available for you. So, there's really no need to keep logging in to the site just to check if there are surveys available. You can simply check your email inbox.
Every survey offer you will receive (via email or in the member dashboard) will tell you how many points you will receive when it is completed and the estimated time it takes to complete each survey. When you answer a survey, you will have to go through a screening process first.
This screening process is typically comprised of a few questions. Once you finish answering these questions, if you qualify, you will proceed to the actual survey. If you don't qualify, you simply move on to the next survey available.
Option 2 – Monthly prize draws
When you answer a survey and you fail to qualify, you will automatically be entered into their monthly prize draw for a chance to win a $100 American Express gift check.
You receive one entry for every survey from which you are disqualified.
The winners of the drawings will be notified by e-mail and drawing rewards will be sent independently from the CLEARcash™ rewards (which I will talk about next).
As you can see, it's not a very dependable earning opportunity, so don't expect a lot from it.
But at least you get a chance to get a reward even if you do not qualify for a survey which can make it less frustrating when you do not qualify (and that will happen quite regularly).
How do you get paid?
Every survey you complete will earn you CLEARcash points. It's really just a points-system they use and every 100 points are worth $1.
Now, here's the unique thing about this survey site. Typically, with survey sites, you have to reach a certain threshold to redeem rewards.
But with MyClearOpinion, point earnings are automatically redeemed once a month at the start of a new month for all points earned in the previous month. It usually takes 4 to 8 days to process the rewards.
All the rewards are sent by Virtual Rewards via email. Each email will contain a link for you to redeem a gift card for your point rewards amount.
You can choose to redeem Amazon, Home Depot, and other gift cards. Rewards are typically sent around the 8th – 12th of the new month.
Their payment system, just like their paid surveys, both present good, and bad things. It's good that you don't need to reach a threshold to redeem rewards. It's bad because it will take you a month before you can redeem rewards.
If you prefer sites where you can quickly withdraw your earnings, I recommend you check out the fastest paying survey sites instead.
How much money can you make?
As explained above, technically speaking, you won't earn cash from this site. The only way you can earn cash is if you win their monthly draw (which, in my experience, hardly ever happens).
And since the site only offers one dependable way to earn rewards, I would say that its earning potential is quite low. This is the downside of a survey site that only offers one earning opportunity.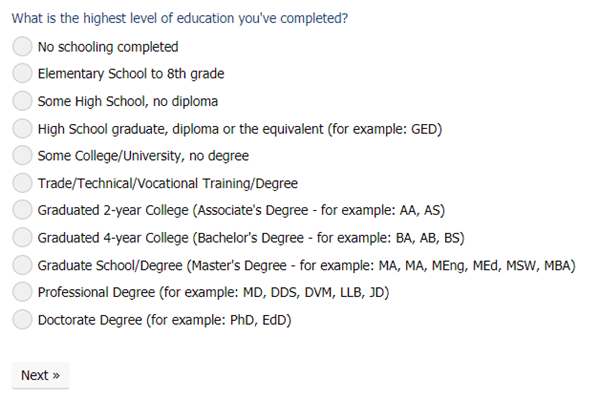 The best thing you can do to maximize your chances of receiving rewards is by completing your profile, which is quite weird because, during registration, you will actually be doing this already. But when you first log in again to the site, you will be asked to complete your profile first.
I'm not sure if it's a glitch or not, but you just have to go through the process again. You don't have to change your answers. Just click Next until you finish the survey. Then, it will tell you that your profile has been saved.
Doing so will make sure you will be qualified for more surveys in the future. Plus, answering profiler surveys will also improve your chances of receiving survey invitations.
Can you use it on mobile?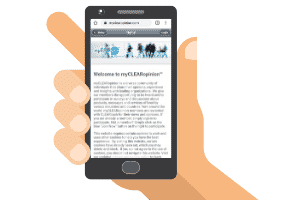 MyClearOpinion's site is optimized for mobile use. So, you will be able to use it on a mobile device even though they don't have a standalone app you can download. All you have to do is access their site from a mobile web browser.
You will be able to read all the content properly without having to zoom in. This makes it a whole lot easier for you because you don't need to sit in front of the computer to answer surveys.
Their site is also pretty straightforward so you won't have any problems navigating through the site. Their user interface is intuitive which makes it easier for you to get used to quickly.
Who can join MyClearOpinion?
During the registration process, it will ask you to choose which country you live in and there are plenty of options to choose from. This is actually quite misleading because you would think that MyClearOpinion is available globally.
Unfortunately, it's not. It is only available in the US, U.S. Territories, and Canada. So, it's not for everyone. You also have to be at least 18 years of age to join their panel.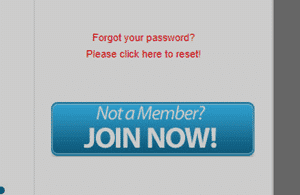 To join the site, simply click the Join Now button. You will then be redirected to the start of their registration survey. It will take not more than 10 minutes to finish this survey. Once you are done, you will be sent a confirmation email.
Just click the Confirm Email button in the email and you are all set. You can now log in to the site and start answering surveys.
If you are interested in more US-based survey sites, I recommend you also check out the top survey sites in the US.
Can you get support?
One good thing I can say about MyClearOpinion is, they make it quite clear how the site works. Some survey sites miss the point of providing transparency in what they have to offer.
This, in my opinion, makes the site more appealing because you'll know exactly what to do when you join the site.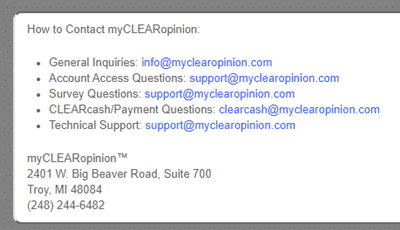 They achieve this kind of transparency by explaining clearly the most important details of the site on their FAQ page. And if in case you still can't find the answers you are looking for, you are welcome to send them a message.
As shown in the photo above, they have specific email addresses you can email for certain types of questions.
This is actually a good idea on their end because they can easily identify the type of inquires they receive. It also makes it easier for their support staff to qualify your inquiries.
Overall, I would say that they do provide good support for their members.
Final Verdict
MyClearOpinion is a legit survey site that does reward you for answering surveys. It has a couple of decent qualities but it also has certain drawbacks that might make you think twice about joining.
So, let me end this review with a summary of its pros and cons so you can determine if this site is truly worth your time or not.

Pros:
No payout threshold
Processes payment automatically
Good support system

Cons:
Limited earning opportunities offered
Only available in a limited number of countries
No cash rewards
If you are okay with receiving gift cards as payment, MyClearOpinion can be a viable site to join. But you will need to be very patient with this site because it offers very limited earning opportunities.
The good thing is, they process payments automatically and you don't need to reach a threshold to redeem your rewards. The downside is, you have to wait at the beginning of the next month to receive your rewards.
If you prefer sites that have better earning potential and payment methods, I recommend you check out the top survey sites in your country instead. The sites on this list all have good earning potential and all offer convenient payment methods as well.
Plus, you will be able to find a site you can join regardless of where you live.
If you have any comments, questions, or have any experiences with MyClearOpinion yourself, I would love to hear from you in a comment below.