Panel Engage is a website that claims something incredible is waiting for you if you share your insights and opinion. In other words, it promises to reward you for answering surveys.
But the question is, is it legit or just another scam to stay away from?
In this Panel Engage review, I will talk about its legitimacy as well as all its features, so you will know exactly what to expect from it before you even become a member. That way, you can properly evaluate if this is a site worth your time or not.
So let's go ahead and take a closer look at Panel Engage, shall we?
What is Panel Engage, and what does it offer?
Panel Engage is a survey site that will allow you to earn rewards by participating in surveys. It is indeed a legit site since you will really receive rewards for the surveys you complete. But this fact doesn't necessarily mean the site is worth joining.
To figure out if you should join, you must first understand how it works, so you can gauge how much time and effort is required to earn from it. And the best way to do that is to examine the earning opportunity it offers. So here's how to earn from Panel Engage.
The earning opportunity – Surveys
Once you become a member of this survey panel, you will be able to participate in various types of surveys.
Panel Engage offers three types of surveys – desktop, mobile, and phone surveys. Every survey is targeted, so if you fit the profile the survey is intended for, you will receive an invite via email.

You have to use the appropriate device for the survey. The type of survey you have to answer will be indicated in the email you will receive. Now if the survey has to be done over the phone, you will have to choose your preferred time and date.
Most surveys can be completed within 15 to 20 minutes, including phone surveys. However, for desktop and mobile surveys, you'll have to go through a qualifying process first. Even though the surveys are targeted, there's still no guarantee you will qualify for the survey you are invited to participate in, which is a bit of a letdown, in my opinion.
Normally, targeted surveys mean that you have already qualified for a survey, so you don't have to go through a qualifying process first. But since this is how Panel Engage's system works, there's really nothing you can do.
After you manage to complete a survey, you will receive a certain number of points as a reward. This reward will be credited to your Panel Engage account. In the next section, I will discuss how you will get paid.
One thing I noticed about this panel is that there aren't a lot of opportunities to earn. In short, there aren't a lot of surveys available. You can consider yourself lucky if you get invited to participate in four surveys a month.
Recommended: Check Out the Top Survey Sites in Your Country
How do you get paid?
As explained above, you will earn a certain number of points for every survey you complete. 100 points are equivalent to $0.10.
You will be able to cash out once you've earned at least 20,000 points ($20), which is quite a high threshold, in my opinion.
Now if you are expecting to get paid via PayPal, unfortunately, you will be disappointed. Panel Engage only offers gift cards from Amazon and other retail stores. Sometimes, you can also redeem gift cards for hotels and restaurants.
The payment system of this survey site is relatively straightforward, but as mentioned above, the threshold is quite high. You'll have to wait a long time before you can redeem any reward.
If you prefer sites that will allow you to cash out quickly, I recommend you check out the fastest paying sites instead.
How much money can you make?
The amount you can earn from Panel Engage will depend on how many surveys you can participate in. And as I've mentioned earlier, there aren't a lot of surveys available, so you can't really expect to earn a lot from it.
Normally, you will earn around 500 to 2,000 points per online survey you complete. The phone surveys are worth a lot more, but they are very rare, so it's not something you can expect to earn from often.
This is why I would say the earning potential of this survey site is very low. It will take quite a long time for you to reach the threshold and redeem a reward.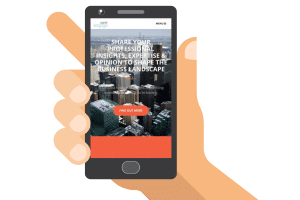 Can you use it on mobile?
Panel Engage doesn't have a mobile app you can download, but the site is mobile-friendly, and so is the member dashboard, so you won't have a hard time answering a survey on your mobile device. But as I've explained earlier, some surveys require a laptop or desktop.
If this is the case, then you don't really have a choice but to answer the survey on a computer. But if the survey doesn't specify which device you should use, you can just answer it on your mobile device with relative ease.
Who can join Panel Engage?
The site doesn't tell you exactly which countries it is available in. But when I signed up as a member, there were a lot of countries to choose from, so it seems it is available more or less worldwide. But based on my experience, the availability of surveys will depend on your country.
Normally, there will be more surveys available for countries like the UK, US, and Canada. For the rest of the countries, the number of surveys available will be minimal.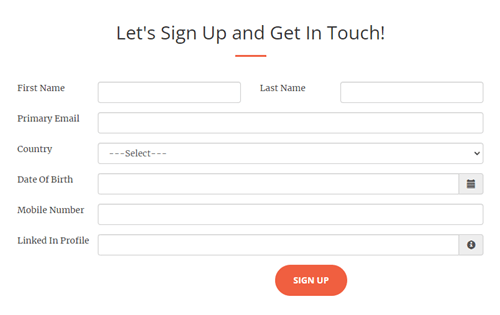 To register, you have to fill out the registration form. Once you submit it, you'll have to wait for a confirmation from Panel Engage that you are accepted as a member. The site doesn't specify how long you have to wait. And from what I can gather, Panel Engage sometimes stops accepting new members.
So don't be surprised if you don't hear back from them for quite a while. This means that they are not accepting any new members at the moment.
This, in my opinion, is the major downside of this survey site. There's no guarantee you will be able to join it.
Can you get support?
The site doesn't have a FAQ page you can check out if you have any questions about the site or your account. So if you have any inquiries, you'll have to get in touch with their support team. The problem is that the contact form will only be made available to you once you become a member.
This is why I would say the site is not very accommodating in terms of questions from non-members, which I find surprising. Typically, survey sites would be glad to answer any of your questions. That shows they are interested in recruiting you as a member.
So overall, I would say the site doesn't provide good support since only members will be able to get in touch with their support team. I have not encountered a lot of survey sites that do this kind of thing.
Final Verdict
Panel Engage is a legit survey site that will reward you for completing surveys. It doesn't have a lot of good features, just a few drawbacks.
Let me summarize its pros and cons to end this review so you can get a clear overview of what it offers. Then you can decide if you should push through with signing up as a member of this site or not.

Pros:
Offers a simple way to earn

Cons:
Limited earning opportunities offered
Payment via PayPal is not available
Doesn't always accept new members
The payout threshold is quite high
Doesn't offer support to non-members
In my opinion, Panel Engage is not a site worth joining even though it is legit. There are simply better survey sites out there that have way better earning potential. It doesn't offer a lot of surveys, and the threshold is quite high, so it will take a very long time for you to redeem a reward.
Plus, you can only redeem gift cards since the site doesn't offer any cash rewards. So I suggest you check out the top survey and GPT sites in your country instead if you are looking for ways to earn extra cash online.
The sites on this list all have good earning potential, so you will be able to earn a decent amount in no time. Plus, most (if not all) of these sites offer cash rewards as well.
If you have any comments, questions, or have any experience with Panel Engage yourself, I would love to hear from you in a comment below.