Survey sites offer a good way for you to earn extra cash and have your opinion heard at the same time. Of course, you need to make sure the survey site you join is a good site. Otherwise, you will just be wasting your time.
If you've been looking for survey sites to join, you might have already encountered a site called PlanetPanel. So, you must be wondering if it is legit and worth your time? Let me first address its legitimacy.
Yes, PlanetPanel is a legit survey site that rewards you for answering their surveys.
As for the question of whether it's worth it or not, well, to answer it, we must consider a few things first. This PlanetPanel review will give you an inside look so you'll know what to expect before even signing up.
That way, you can decide properly if this is a site worth investing your time into or not.
What is PlanetPanel and what does it offer?
As described above, PlanetPanel is a survey site that offers to reward you for answering surveys. It's a fairly straightforward survey site. It is owned by MSI – ACI Europe BV, a global research, and consulting firm based in the Netherlands.
Now, to clearly understand the earning potential of this survey site, we have to take a closer look at the earning opportunity it offers. So, here's how you can earn from PlanetPanel.
The earning opportunity – Paid surveys
PlanetPanel only offers one kind of earning opportunity which is paid surveys. It's both a good and bad thing.
It's a good thing because it makes earning a lot simpler. All you have to do is answer surveys. It's a bad thing because if there are no surveys available, you won't be able to earn anything. So, you're really at the mercy of their survey availability.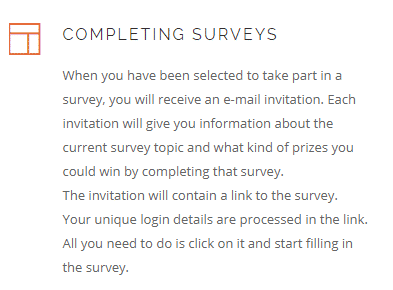 When you become a panelist of PlanetPanel, you will receive e-mail invitations to answer surveys from time to time.
To answer a survey, you just have to click on the link provided in the email. Their surveys usually consist of around 20 questions. So, it will only take you around 10 to 20 minutes to complete.
The topics of their surveys will range from technology, products, services and sometimes, leisure activities. But before you get to answer the actual survey, you have to complete the screening process first.
You have to answer a set of qualifying questions so PlanetPanel can figure out if you belong to the demographic the survey is intended for. If you pass the screening process, you get to answer the survey. If you don't, then just move on to the next survey available.
The unique thing about their surveys is, you can pause it anytime and come back to it whenever you're ready. Not a lot of survey sites have this type of feature. This can be very useful if you need to go and you are still in the middle of a survey.
You can just close the survey and resume it at a later time. Just make sure to get back to it as soon as you can because most of their surveys will only be live for a few days.
When you've completed the survey, you receive the reward promised (I will talk about their rewards system next).
How do you get paid?
Now, let's talk about what I would consider one of the most important aspects to factor in when deciding if you should join PlanetPanel or not. As mentioned above, you will receive a reward after successfully completing a survey.

However, their site doesn't really explain in detail what you get for answering surveys. There's little information about what rewards you will get for answering a survey. You will only get a hint of what you will get once you register to the site (which I will discuss later).
As shown in the photo above, when you complete a survey, the only thing you will get in return is an entry to their sweepstakes. So basically, completing surveys won't really guarantee that you earn anything. You'll only get a chance to win prizes, which, in my opinion, is pretty bad.
You will be notified about the prizes for the sweepstakes you will be entered into in the email you will receive from PlanetPanel. You can usually win a specific cash amount. But again, they don't really elaborate much about what you can win from their sweepstakes.
Honestly, I find it weird that sites hold out this type of information. Knowing what you can get out of answering surveys is basically one of the most important points you can present to entice people to join your panel, in my opinion. If you are not presenting this, then you actually miss out on getting more members.
Plus, it reassures potential members that the time they will spend on your panel will be worth it. So, without that information, it's really hard to convince interested people to join the site. This is a big minus of PlanetPanel, in my opinion.
If you prefer sites that are more transparent with the rewards you will get from them, I suggest you check out the fastest paying sites instead.
How much money can you make?
As explained above, you won't actually get to earn money from this site. All you get is a chance to win prizes. So, I will keep this part brief.
I would say the site has more or less no earning potential since you are not guaranteed to earn anything for completing a survey. If you are really into just sharing your opinions about certain topics, then this site provides some value to you.
But if you are looking for a way to earn extra cash, then you should look somewhere else because you won't find it here unless you are extremely lucky and win one of their sweepstakes.
Can you use it on mobile?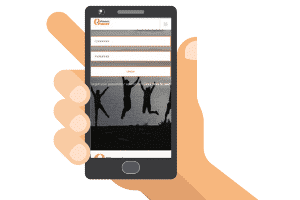 PlanetPanel doesn't have a mobile app. So, if you want to access their site from a mobile device, you will have to use a mobile web browser. Their site is mobile-friendly. So, at least, you will be able to answer surveys conveniently.
This can prove useful if you have suddenly have free time and want to answer surveys but you are not in front of your computer. It's always nice to have the option to answer surveys from a mobile device, in my opinion.
So, it's good they offer this kind of convenience at least.
Who can join PlanetPanel?
PlanetPanel is based in the Netherlands. So, the default language of the site is Dutch but you can switch it to English. Their panel is available across 21 countries.
Some of the countries it is available in are the UK, US, Australia, Belgium, Brazil, Canada, China, France, India, Israel, Netherlands, Russia, Spain, and few more countries. You will find the list of countries it is available in during registration.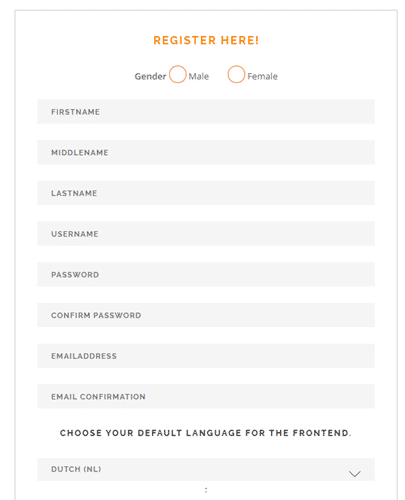 To become a member of their panel, all you have to do is fill out their sign-up form. You will then have to answer a short profile survey so that PlanetPanel can build a profile about you so it will know what surveys to send to you.
Once you have finished the short profile survey, you will then be told you will have to confirm your membership by clicking on the activation link in the email they will send you.
The problem is, their confirmation email takes too long to receive. Usually, in my experience, confirmation emails only take a few minutes at most to be sent to you.
But with PlanetPanel's case, I waited for more than a couple of hours and I still didn't receive any confirmation email. My best guess is, you will receive it when you get invited to answer a survey for the first time.
Again, it's not the waiting time that's the main problem here, but the lack of relevant information presented to you. If they only casually mentioned that it can take some time for the confirmation email to be sent, then you won't be left wondering if you will ever receive one.
I know these are just a small things, but these small things can contribute to the general user experience of the site.
Can you get support?
As you can see, aside from the earning potential of the site, the other main issue with PlanetPanel is the lack of transparency with what it has to offer. There's just a lot of information you need to know that they haven't presented.
Sure, they have a FAQ page that discusses some important topics. But even then, the FAQ page lacks other information like the reward you will get, or when will the sweepstakes be held, etc. So, naturally, you, as a potential member, will have several questions left unanswered.
Then, you have no choice but to get in touch with their support team to resolve your inquiries. Fortunately, they provide a way to do that. You can submit your inquiries through their contact form.
But overall, I would say they have decent support for their members. I just wish they would have been more transparent about what they have to offer.
Final Verdict
PlanetPanel is a legit survey site that will reward you for answering surveys.
But as you can see, it has plenty of issues. So, let me finish this review with a summary of its pros and cons so you can decide if you should sign up or not.

Pros:
Their site is mobile friendly
Cons:

Limited earning opportunities offered
No earning potential unless you are very lucky
Not transparent with what they have to offer
As you can probably tell, PlanetPanel is not a good site to join, in my opinion. Unless your only goal is to share your opinion, there are simply far better survey sites you can join to earn extra cash or even gift cards.
The two main issues of the site are, first, there's no guarantee you will earn for answering surveys since all you'll get is an entry to their sweepstakes. The second thing is, their site isn't very transparent with what it has to offer.
With those two characteristics as the main drawbacks, it's very hard to recommend you to join the site. That's why I suggest you check out the top survey sites in your country instead, if you are looking to earn extra cash on the side.
The sites on this list all have good earning potential. Plus, you'll be able to find a site you can join regardless of where you live.
If you have any comments, questions, or have any experiences with PlanetPanel yourself, I would love to hear from you in a comment below.