Product Report Card supposedly offers you an opportunity to earn cash rewards simply by sharing your opinion about products.
But is Product Report Card a scam or really a legit way to earn? That is what we will investigate in this review.
Let me just say right off the bat, Product Report Card is not a scam. It is a legit survey site that gives its members an opportunity to earn some cash.
But as to whether or not this platform is worth the time and effort, I will let you decide after getting all the details in this Product Report Card review.
So let's get on with it.
What is Product Report Card and what does it offer?
Product Report Card is a market research company that rewards members for sharing their opinions through a survey or research panel.
At first glance of their website, you won't really know exactly what they deal with since they don't have an about page. It is, however, possible to see that it is a company located in the USA.
Other than that, all you can see are snippets of what they do and what they can offer, but not many details about it.
So it can be a bit confusing to get an exact idea of what you might get out of joining. Therefore, I decided to take a deeper look to see if it will be worth it or not.
I have created a video that will give you an inside look so you can see exactly what it offers. You can also see all the details below the video in writing if you prefer that:
Option 1 – Paid Surveys
Their paid surveys are basically where you get the bulk of the rewards on Product Report Card.
To start getting surveys to earn rewards, you have to complete your profile. This is where it starts to get a bit tiresome.
That's because you need to fill up a lot of forms in order to just get started.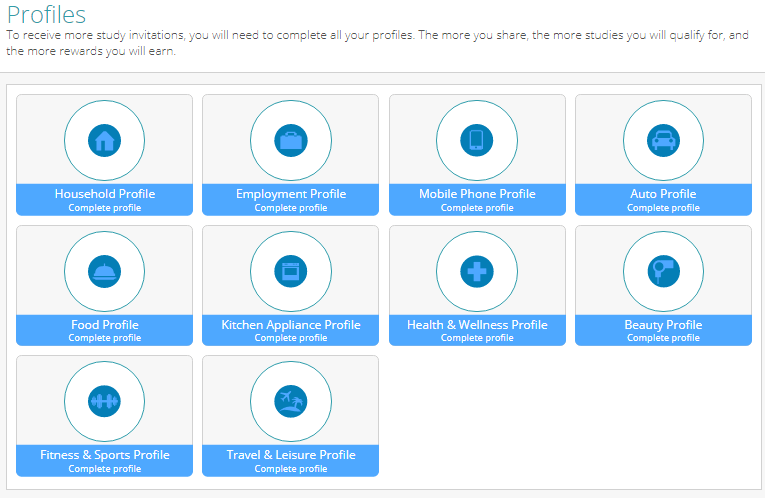 This isn't a good sign. Usually, you would want to get started as quickly as possible as soon as you finish signing up. But with Product Report Card, setting up your profile is a very painstaking process.
You have to complete this process because the frequency of the surveys that will be sent to you will rely on the information that you've provided in your profile.
It is not unusual having to fill out some profile questions when joining a survey site and I do not have a problem with that in general.
But on Product Report Card there are just so many of them and you do not get rewards for taking the profile surveys as you do on some other survey sites.
Keep in mind though that the surveys they, in general, provide tend to be quite long.
So aside from it having a very long setup process, the mode of earning, in my opinion, is also very inefficient compared to other survey sites.
Option 2 – Product Reviews
Another way to earn rewards with Product Report Card is through product reviews.
This is an option I have not really seen like this on other survey sites so at first, it seemed quite interesting.
To start reviewing products, you again have to complete your profile. Once you've done that, you can then qualify for the product reviews.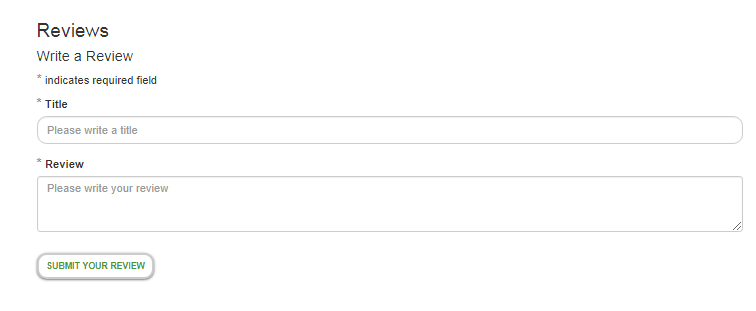 When I checked their website again for info regarding how the rewards work for product reviews, I couldn't find any.
In general, that is a bit of an issue of Product Report, in my opinion – that it is not easy to find information about how the different options work and it is not very easy to navigate on compared to many other sites.
I had to scour the internet for some info about the rewards you get from doing product reviews.
The general consensus is that you will get around $0.5 per review. In my opinion, that's pretty decent since you don't really have to spend a lot of time to do the review.
But then again, the rewards you get are actually lower compared to the top GPT sites where you get to do a lot of the same things but with higher rewards.
Option 3 – Product Research
Another method of earning rewards is by doing product research.
This part allows you to earn rewards by simply researching any product listed in their system.
You can then input the price of the product, the location where you can buy them and other relevant information.
Essentially, you are helping people make an informed decision about the product and where to find the best deal for it.
An interesting feature, but again, there is not much info on the site about what you will get for this and it is not that easy to just get started with.
So even though it is an interesting idea, the overall lack of usability of the site and the options is not something I am impressed with.
Recommended: See the Best Paid Survey Sites in Your Country
How do you get paid?
This is the golden question. How do you get paid for your efforts?
For Product Report Card, in order to earn rewards, you either have to qualify for their paid surveys or for product reviews.
To qualify for the paid surveys and product reviews, you have to fill out your profile. Remember that the more details you input, the better the chance you get more surveys.
Each review or survey that you finish and you are qualified for, will earn you rewards in the form of a dollar amount.
You will see the total rewards you get as well as the pending ones when you access your reward redemption page.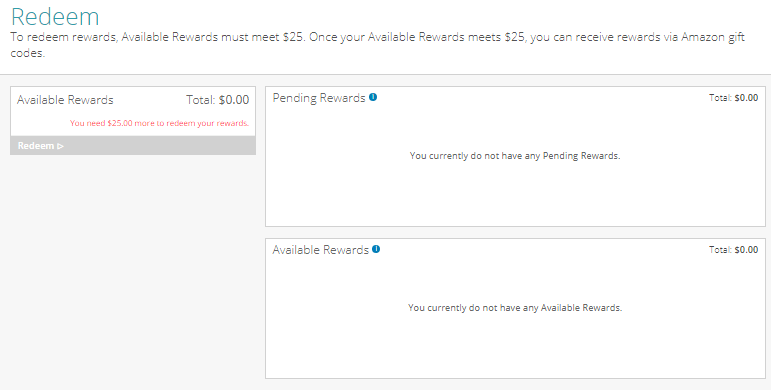 Keep in mind that you have to reach the minimum threshold of $25 before you can start redeeming your rewards.
It is a little bit of a high payout threshold compared to the fastest paying survey sites where some of them offer to pay you already when you have earned $1. But $25 is still an acceptable threshold, in my opinion.
Now, this is the important part. Product Report Card supposedly offers to reward you with real cash or gift cards.
However, the information regarding how you can claim your real money rewards is nowhere to be found on their website.
I had to check other sources to figure out how you can claim the cash they promise you.
Apparently, they don't do PayPal anymore but can do a direct deposit to make things easier for you. As to how that is done, you will have to contact them about that.
You can also request for a payout using a check. They send the check to the address that you used when you registered.
So overall the payout options are decent, and you can definitely find some rewards that are useful. As with everything else on Product Report Card, it is just not very user-friendly.
How much money can you make?
As you probably already know, the minimum amount that you need to accumulate before you can start redeeming rewards is $25.
That will be your starting income. But as to how much money you can make with Product Report Card, well that would depend on how active you are on the platform.
As for the paid surveys, the good thing is, they are at least transparent in terms of how much you will earn for a specific survey that you take.
Before you start a survey, you will be informed of how much you will get from it. That's a good way to prioritize which surveys to take so that you can earn efficiently. At the very least, they did that right.
There are, however, some alarming complaints about the rewards that you get. Some report that the rewards they have acquired are being deducted right before they reach the minimum threshold.
Worse, some members report that when they question Product Report Card, all they get is some generic response from them and not an explanation as to why the reward was deducted from their account.
Overall, you won't earn a lot from Product Report Card, but it still does have its merits. It's just that, there are many more sites that offer more for less.
Also, be aware that once you get paid for a survey, you will have to reach the payout threshold within one year. If you do not withdraw within one year, you will lose the earnings for that survey.
Considering the low number of surveys, this is not always possible, which is something you have to be aware of. And remember to make sure to take your earnings out when you reach the threshold – just leaving the earnings in your Product Report Card account can mean that you will end up losing them.
Recommended: Click to See the Best Survey Sites in Your Country
Can you use it on mobile?
After I registered to their website, I immediately tested to see if it works with a mobile device (i.e. my smartphone).
There was no app available in the Playstore (I use an Android phone), but you can log in to their website using a mobile browser.
After a few taps, I was already inside the member dashboard. Surprisingly, every feature you can find when you use a regular computer browser is also available in the mobile version.
You can also tell that their website is optimized for mobile use since every screen is responsive and you are able to see all the content properly.
So if you rely most on your mobile device to work with sites like this, you don't have to worry, because Product Report Card allows you to do that.
Who can join Product Report Card?
The good thing about Product Report Card is that it allows residents from 17 countries to join. But they don't block others from joining the site.
You do have to keep in mind that they have to mail the check to your address if you request for a check payout. If you live in a different country, that might become an issue because the company is located in the USA.
One good thing about signing up for Product Report Card is that there aren't any fees involved. It is all free.
You do have to input your complete address because as mentioned above, they will need it in case they need to mail you the check for your rewards.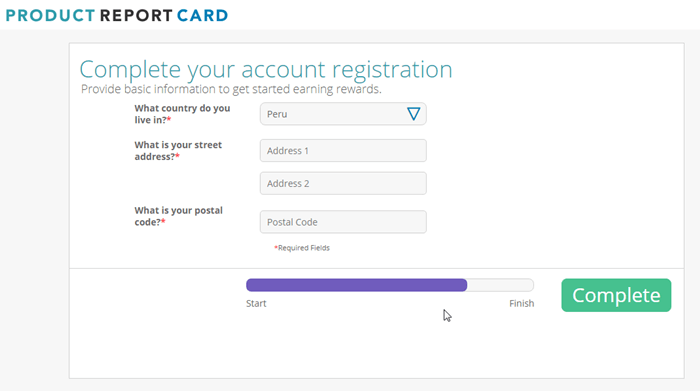 The registration process is quite easy, but as I've mentioned above, the work involved to start earning, isn't really in the sign-up process. It's in the profile completion.
So keep that in mind before you join.
Can you get support?
When you check the Contact Us page of their website, you will actually have three options on how to contact them.
One, you can fill up the form in the page. Second, you can email their support email which is support@productreportcard.com.
Lastly, their postal address is also displayed on that page. So if you want to go the postal mail route, you can use that address.
A quick check of their Facebook page says that they haven't been active with it for quite some time now. Their last post was dated February 2018.
You also won't be able to message them in case you were thinking to contact them via Facebook. That's not a good sign seeing as a lot of people are really into using social media pages as a way of getting some type of support.
I also dug a little deeper and checked their TrustPilot page. There were a number of complaints, which isn't really surprising.
What was alarming is, that there was no form of engagement with the people commenting on that page.
It is alarming because most of the sites I've encountered usually reply to the complaints in their TrustPilot pages. That's a good way to ensure that they've got the bases covered in terms of support.
I guess, they only rely on their official contact page to communicate with their members. Whether or not that's a good thing, I'll leave it to you to decide.
Final Verdict
Product Report Card is a legit site. They reward their members for the opinion they share.
But the thing is, in my opinion, their earning opportunities are underwhelming. There are plenty of other sites that offer more.
The lack of information on their website also isn't helping in enticing you to join. There's little information on how you get your rewards and what rewards you can get.
That's a big no-no in survey and GPT sites. You have to at least give a clear picture as to what you can get before you sign up to their website.
To give you a vivid picture of what you can get out of Product Report Card so you can better decide if this site is for your or not, I've listed down their pros and cons.

Pros:
Free to sign up
You can earn real money
Low disqualification rate on surveys

Cons:
The sign-up process is very tedious
Low earning opportunities compared to other sites
Payments usually take fairly long to arrive
No PayPal option
Some members report rewards are sometimes deducted to your account without any explanation
All in all, Product Report Card can be a way for you to earn a bit of income. But there are a lot of other sites that offer better rewards for less work.
What put me off with their process of earning is the tedious work that needs to be done just to get started.
Add that to the fact that you can only receive real money through a check or by direct deposit and all you really get is a complete waste of your time.
All signs also point to the fact that they are already slowing down, so the earning opportunities will not really be maximized.
For that reason, I recommend you to check out the best survey sites in your country for better-earning opportunities instead.
If you have any comments, questions, or have any experiences with Product Report Card yourself, I would love to hear from you in a comment below.