RapidWorkers is an online rewards site that promises to pay you for completing different micro-tasks.
If you are looking to earn some extra money online, you have maybe heard about it.
But is RapidWorkers legit and worth joining? Or is it a scam that is a waste of time?
I have tested the website thoroughly, and let me reveal right away that you can potentially earn by joining, but whether it is then worth it or not can't be answered with a simple yes or no answer.
To answer this question, we need to examine what this site has to offer in detail, and this RapidWorkers review will do exactly just that.
After reading this review, you know exactly what to expect and can decide if this site is really worth joining or not.
What is RapidWorkers, and what does it offer?
RapidWorkers has been around since 2009. This is a testament to its legitimacy because if it weren't a legit site, it wouldn't last this long, in my experience.
However, the design looks like it has not been updated since it was first launched, and this does make it less user-friendly, in my opinion.
But it does pay, and many people have earned some extra cash on the side as a member over the years.
RapidWorkers.com is not exactly a Get-Paid-To (GPT) site, but in some ways, it functions like one. Technically speaking, you get paid to complete tasks. That's why I said it functions like a GPT site.
But the tasks/jobs that are posted are quite different from what you can find on most other GPT sites, but I will go more into this later.
Let's first take a closer look at how you can earn from this site. That way, you can gauge its true earning potential.
I have created a video tutorial that gives you an inside look so you can see exactly what you get and how to earn from RapidWorkers. You can also read all the details below the video if you prefer that:
Recommended: Check Out The Top GPT Sites
The earning opportunity – Micro Tasks
Normally, on GPT sites, these will be called paid offers. But on RapidWorkers, it is called micro-tasks. It works just like a paid offer you will usually see on GPT sites, with one slight difference.
These micro-tasks are actually offered by other individuals/members.
On GPT sites, paid offers are offered by the site itself or other GPT sites and advertisers. But on RapidWorkers.com, the tasks you can do will come from other members of the site.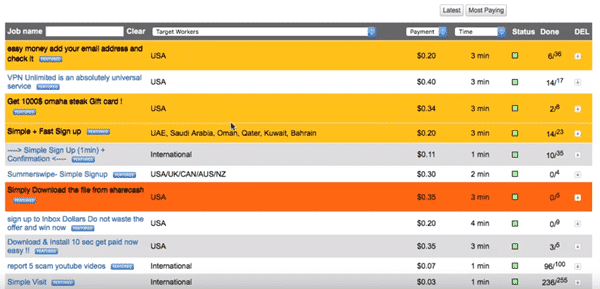 As soon as you become a member, you can log in to their site and view all the micro-tasks available.
Each micro-task listed will indicate how long it will take to complete, as well as the compensation you will receive upon completion.
It will also indicate the target workers it is intended for. So, if you don't qualify for it, I suggest you don't take it.
You especially have to pay attention to which countries each task is available for. If you end up taking a task that was not intended for your country, your work will likely not get approved, and you will not get paid.
Furthermore, if your work gets rejected too many times, your account might get banned. So make sure only to take the jobs that are marked as available in your country.
And do NOT try to cheat by using a VPN to make it look like you are from a different country than you are. This will be detected, your account will get banned, and you will lose your earnings.
The good thing about how they list the available micro tasks is, you can filter the available tasks according to target workers. That way, you can easily see the micro-tasks you are qualified for.
Each micro-task will have a set of instructions provided. Just follow the instructions to the letter and when you complete the task, you just have to submit it.
Once the employer finishes reviewing it and confirms you have actually done the task, you will then receive the compensation. It will be credited to your RapidWorkers account.
It's a pretty straightforward way of earning extra cash, in my opinion. I do suggest, though, that if you think you can't finish the task, you shouldn't accept it.
This is because accepting a job you can't finish and submitting false proof will raise flags that will lead to account termination if you do it regularly.
How do you get paid?
For every micro-task you complete, you will receive a certain amount in US dollars. Once you've reached $8, you can then request a payout.

Although I have heard some people talking about other options for payment, on their website PayPal is the only option available.
There is also a 6% withdrawal fee that will be deducted from the amount you will withdraw via PayPal. So, if you are going to withdraw $8, don't expect to receive the exact amount on your PayPal account.
In my opinion, the payout threshold is relatively low, which is a good sign, because you can withdraw your earnings rather quickly.
The only drawback is that it has a significant withdrawal fee you need to take into account when you withdraw your earnings each time. Also, as you can see in the image above, you need to contact them via email to withdraw, which is not the most convenient method.
If you want to join sites that don't have any withdrawal fee and payout quickly, I suggest you check out the fastest paying survey sites.
Also, be aware that you will not see the earnings right after you have completed a task. The person who posted the task first needs to approve it, so how quickly you will get your earning will vary from task to task.
But if the person has not approved (or declined) your work after 6 days, it will automatically be approved, so this is the longest you would have to wait.
And I just want to make it clear that if you live in a country where PayPal is not available, you will not be able to get paid from RapidWorkers.
Because I have seen some complaints from members from countries where PayPal is not available.
You can still join and earn, and if you are not aware PayPal is not available in your country, you might put in a lot of work only to find out you cannot get your earnings out. So make sure to check this before investing any time there.
How much money can you make?
With a site like RapidWorkers, the amount of money you can make will depend on how many micro-tasks you can complete.
Of course, the availability of micro-tasks also matters. And on RapidWorkers, if you live in a specific country, like, say, for example, the US, you will have a better chance of completing more micro-tasks.
This is because some countries have more available micro tasks than others. So, the earning potential of this site will mostly depend on where you live.
If you live in the US, UK, Canada, Australia, New Zealand, and Norway, the earning potential is quite good.
If you don't live in any of those countries, don't expect to earn a lot.
However, a great thing about RapidWorkers.com is that there are quite a lot of tasks that are available worldwide, so you will be able to find tasks no matter where you live – in some countries, you might just not be able to take the higher-paying tasks.
The only thing you have to be aware of is that even though there are plenty of tasks, some of them can be a bit misleading, in my opinion.
Sometimes the name of the task might be something like "get a free iPhone" – what you really have to do is sign up for a contest, and by doing that, you will agree to be contacted by a lot of advertisers.
Not all individuals that create the tasks are completely transparent so just make sure to look at the conditions carefully.
If you do this, it can give you plenty of tasks to join RapidWorkers.
Can you use it on mobile?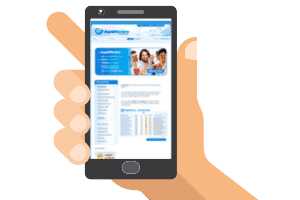 You can access their website from a mobile device using a mobile web browser. The site is optimized for mobile use, so you will be able to see all the content properly.
However, I don't recommend you work on micro-tasks on your mobile device though. This is because the micro-tasks will usually involve opening a lot of browser windows.
And if you are doing it on a mobile device, it can be quite troublesome. This site is really intended to be used in front of a computer.
This, in my opinion, takes away some of the versatility of the site because you will have to sit in front of a computer to work on micro-tasks.
Who can join RapidWorkers?
Almost anyone can become a member of RapidWorkers. They don't require that you live in a specific country to join their site.
But, since PayPal is not available in all countries, it is not possible to get paid in some countries, so that is something you need to be aware of.
You do have to be at least 18 years of age to register. This is because they are using PayPal as the only payment method, and PayPal requires that you are at least 18 years old to sign up for an account.
Take note, though, that the availability of micro-tasks will vary depending on the country you live in. You can't use a proxy or VPN to cheat their system into thinking that you live in the US or UK, or some other country that provides more opportunities.
Their system will quickly recognize that and ban your account. So, make sure to keep that in mind when you are working on their website.
One thing to note with their registration is that it is not always available.
Can you get support?
If you need to contact their support team, you can use the contact form provided on their website.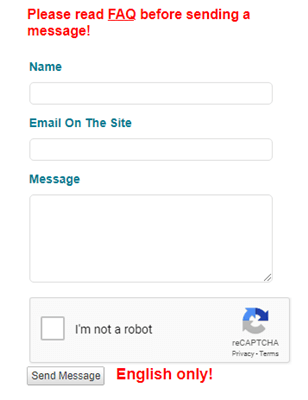 But before you contact them, you can try to resolve the issue on your own by checking their FAQ section. It covers most of the important topics about the site.
Overall, they provide a decent way of allowing you to get support.
Are there any RapidWorkers.com complaints?
I just want to go over some RapidWorkers complaints I have heard since I first posted this review so you know exactly what to consider.
One complaint I have heard is that the tasks you can find on RapidWorkers does not pay enough. And I do agree with this in many cases.
However, you can always see exactly how much you will get per task before starting it, and then it is up to you to choose wisely. If you do not think it pays enough, just do not do the task.
But there is an extra layer to this complaint – because before you start a job, you can see how long it will take approximately.
And often, the people that post the jobs are not completely transparent about this. They often write a time that is significantly shorter than what it will really take you to complete the tasks. They do this to make it look more appealing and to get more people to complete the task.
So sometimes you might see a task that says it takes 1 minute to complete, but in reality, it might take 10 minutes. So before starting a task, do not only look at the time it says it will take to complete, but also look at the full description of the tasks.
This way, you can figure out if it really will be a task you find worth it.
Another complaint I have regularly heard is that RapidWorkers only pays out via PayPal, but it still accepts members from countries where PayPal does not work, and those members will end up not being able to get paid.
This is just something you have to be aware of, as mentioned earlier in this review. And you need to check this before joining not to risk ending up wasting your time.
If you are aware of these things before joining, you will be able to avoid a lot of frustration and can easily see if RapidWorkers really is the right option for you or not.
Final Verdict
RapidWorkers is a legit site that pays you for completing the micro-tasks they offer. It's very similar to most GPT sites today, with some slight differences.
But let's finish this review with a summary of its pros and cons to help you decide if you should sign up or not.

Pros:
Available globally
Uses a convenient payment method
Always has available tasks

Cons:
Earning potential will depend on the country you live in
Not ideal for working on mobile devices
Has a relatively high payment processing fee
As you can see, its main drawback is that it doesn't guarantee you will earn a significant amount if you live in a country that doesn't offer a lot of micro-tasks.
But if you live in the US, UK, Canada, Australia, New Zealand, and Norway, this can be a decent site to earn an extra bit of money because the tasks pay OK and are available quite often. And even in other countries, you can almost always find available tasks.
You just have to keep in mind that there will be a processing fee involved for every withdrawal you make and you have to read the conditions of the offers carefully as some people that post them are not completely transparent, in my experience.
If you do not think RapidWorkers.com sounds like the right site for you, or if you want to join more sites to get more opportunities, I recommend you check out the top GPT sites.
The GPT sites on this list all have good earning potential, and most of them don't charge you for withdrawing your earnings. Plus, you will also be able to join regardless of where you live.
If you have any comments, questions, or have any experiences with RapidWorkers yourself, I would love to hear from you in a comment below.