Looking for ways to earn extra money online? Fortunately, there are plenty of sites you can sign up for to earn extra cash – the problem is then just which sites are worth it and which ones are not.
If you've been doing some research and you've encountered a site called RedGage, then you must be wondering, if it is worth it or is it a waste of time? Well, before we tackle that question, let me first address this question. Is RedGage legit?
First things first, we need to make sure you are not wasting your time on a site that won't actually pay you. So, let me just reveal right away that RedGage is legit. It does pay you for participating in the activities they offer.
However, to truly gauge whether a site is worth your time or not, we have to consider a few things.
This RedGage review will give you an inside look and show if you can indeed earn a good amount of money from it. So, let's go ahead and take a deep dive into what the site is all about.
What is RedGage and what does it offer?
RedGage has been around for more than a decade now. To put it simply, RedGage is a website that pays you for your online content.
This site has redefined socializing and creating projects on the web by paying you for all of your blogs, pictures, videos, and links. So, it's a bit different than your usual survey or Get-Paid-To site.
Now, in order to understand how well you can earn from this site, we have to take a closer look at the earning opportunity it offers. So, here's how you can earn from RedGage.
The earning opportunity – Upload content
RedGage only offers one way for you to earn and that is through uploading content.
There are four types of content you can upload. You can either upload a photo, video, link, or blog. But regardless of what type of content you upload, earning from it will be the same. Let me explain.
Once you upload a piece of content, it will now be part of RedGage's library of content other users can view. Once it hits 1000 views, you will be paid a certain amount by RedGage (I will explain later how their payment system works).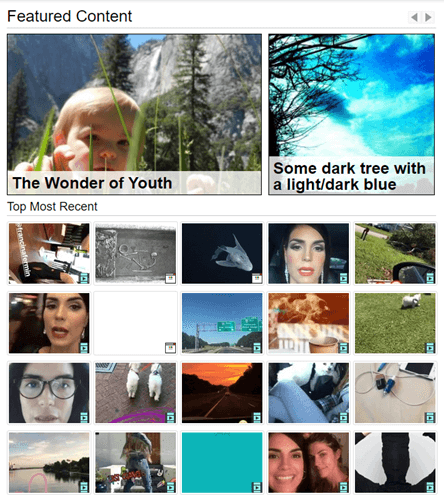 So really, your goal here is to upload content that will potentially get many views. That's how the site works in a nutshell.
You have to remember though that the content you upload should be original. RedGage is very strict with copyright laws so you will have to abide by it. Any content posted to RedGage must be yours or you must have the permission to use it for monetary gain.
Make sure to cite any sources when posting content. RedGage also encourages placing a watermark on photos and videos you upload.
You retain complete ownership of your content but RedGage may host and share your content for as long as you leave it up on the site and only via the distribution channels you choose.
In my opinion, although RedGage has limited earning opportunities, its upside is it provides a fun and interesting way to earn extra cash.
How do you get paid?
As mentioned above, RedGage values content views. That's basically the currency they use. So, you get paid a certain amount for every 1000 views you get. You start out with a base rate that is unique to you.
It is calculated based on factors like quality of work and level of activity. So, the better quality you provide, the higher rate you will get. You can find your rate for 1000 views in the 'Money Balance' section under your username.
Now, once you earn a minimum of $25, you can then withdraw your funds. You may also choose to wait and let your earnings accumulate.
In my opinion, it's a pretty high payout threshold. So, you will need to be a bit more patient since it will take some time to reach (unless of course if you produce awesome content). If you are more interested in sites with a low payout threshold, I recommend you check out the fastest paying sites instead.
As for the payment options, unfortunately, this site only pays through RedGage cards. So, what is a RedGage card? It is basically just a branded Visa Gift Card that can be used anywhere that accepts Visa.
You can choose to receive a physical or a virtual card depending on the country you live in. In some countries, a physical card is your only option. In other countries, it's the other way around.
How much money can you make?
As explained above, each member has a unique base rate for getting paid to post content.
So, there's really no way to tell exactly how much money you can make from this site. One thing is known though. If you post quality content often, you are bound to earn more.
That's because their rate is designed to incentivize members who post quality content more than quantity. So, if you want to earn a significant amount, you have to make sure you create good quality content.
This also improves your chances of getting your post featured on the site. Getting featured means you are likely to get more views because these are the content that you will see first when you log in to their site. And if you get more views, you earn more money.
To put it into perspective, some long-time members say they have earned around $5 per 10,000 views. It's not that much. So, make sure to temper your expectations when joining this site.
Can you use it on mobile?
If you are interested in joining this site, know that you will be able to use their mobile app to log in to their platform and post content. They say that their app is available on both Android and iOS app stores, but when I go to check the download links for both, only the Android link works.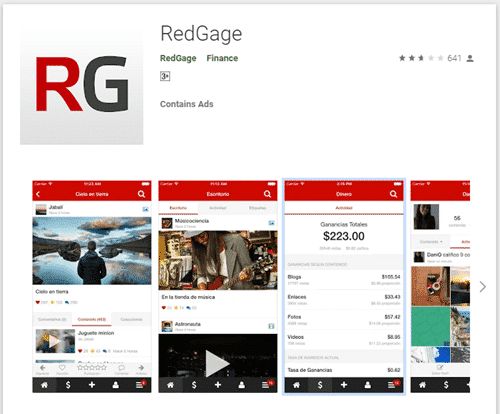 I double-checked the iOS app store to see if it's the link that is broken but I still can't find the app. I can probably guess why and I will explain it in the next section. So, for now, you can only use the RedGage app on an Android mobile device.
You can still join their platform though if you are using an iOS mobile device. You can still access their site using a browser. The only problem is, their site is not mobile-friendly. You will have to zoom in to read the content.
So, in terms of convenience and ease of use, only Android users will be able to enjoy it.
Who can join RedGage?
There is no mention on their site about which countries this platform is available. That being said, as of the writing of this review, RedGage is in a closed beta state and they are not accepting any new members. That's also probably the reason why it is not available in the iOS app store.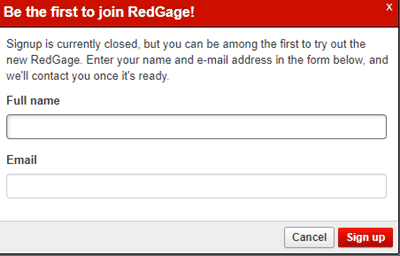 But you can submit your full name and email address so they can contact you when the times comes that they are accepting new members.
Just make sure you are at least 13 years of age because that is the minimum age requirement to join RedGage.
Can you get support?
RedGage provides ample support for its members through their FAQ page. You will be able to find the most common topics you need to know about the site. So, if you have any questions, make sure to check out their FAQ page first.
If you can't find the answer you are looking for, then you can submit your inquiry through their contact form. They do have social media pages you can follow to get updates but these pages haven't been active for quite some time.
Overall, RedGage provides decent support for its members, in my opinion.
Final Verdict
RedGage is a legit platform that pays you for uploading content on their site. It offers a couple of interesting features but it also has certain limitations.
So, let me finish this review with a summary of its pros and cons to give you a better overview of what the site is all about so you can decide if it is really worth your time or not.

Pros:
Offers fun and interesting way to earn
Their site is user-friendly

Cons:
Limited earning opportunities offered
High payout threshold
Not accepting any members as of this writing
Limited payment methods offered
As you can see, RedGage is not your typical online rewards site where you just have to answer surveys and do other activities. In order to earn, you have to create quality content. So, if you are not into this kind of thing, then this site is not for you.
But if you are, it is a decent site to join. Your options are actually quite limited because there aren't a lot of sites that offer this kind of opportunity. The real value that this site, in my opinion, is it offers is a way for you to generate income from the content you already create.
So, if you've already been creating your own content (photos, videos, and blog posts), this can definitely be an option. It can supplement your earnings from what your content is intended for originally. You just need to be patient because it has a high payout threshold and you won't earn a lot per 1,000 views.
If you are looking for simpler ways to earn, I suggest you instead check out the top GPT sites. The sites on this list all offer simple ways to earn. Plus, these sites have good earning potential and are currently accepting new members.
If you have any comments, questions, or have any experiences with RedGage yourself, I would love to hear from you in a comment below.