If you are reading this article, then you are probably doing some research on mystery shopping sites and have come across a site called Second to None.
So is Second to None Mystery Shopping legit and this site worth using? And what can you expect as a member?
All these questions will be answered in this Second to None review. It will reveal all the details you need to know so you can figure out whether it is worth using.
I will also discuss the earning opportunities it offers, as well as other things like how it handles support, payment methods offered, etc., so you'll know exactly what to expect if you become a member of their mystery shopping team.
What is Second to None and what does it offer?
The first thing you need to know about Second to None is that it is a legit mystery shopping site that will reward you for completing mystery shopping activities.  
The company has been around since 1989. That's proof that the site is indeed a legit site, in my opinion.
That does, however, not mean it will necessarily be worth it.
To fully understand that, we need to look into more details about how this site works and how well you can earn from it.
Let's, therefore, start by taking a closer look at the earning opportunity it offers. So, here's how you can earn from Second to None.
The earning opportunity – Mystery shopping
The only way to earn from Second to None is by becoming a mystery shopper.
Once you register to their site or app (I will talk about their mobile app later), you will be given access to the shops you can do mystery shopping in.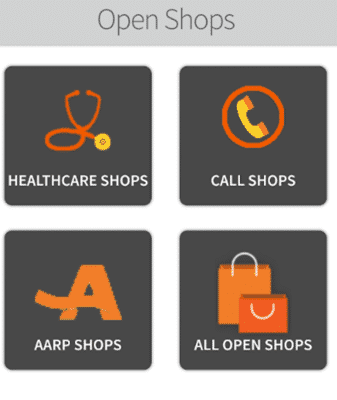 Before we talk about this earning opportunity, though, you must understand their Independent Contractor agreement.
This agreement will prohibit you from contacting Second to None's clients. So, at no time are you allowed to disclose to the shops you will shop from that you are a mystery shopper for Second to None.
Now, as for how you can claim mystery shopping assignments, simply login to their site or app and go to the Open Shops section. You will then see all the available shops with mystery shopping assignments.
Each assignment will have a set of instructions you need to follow down to the "T", so to speak. So make sure that before you undertake the mystery shopping assignment, you have understood what the assignment is asking you to do.
Usually, assignments will either ask you to purchase a product or service. That means you will have to spend a bit of money to complete the assignment. Once you've completed the assignment, you will then have to submit a report.
Unless otherwise specified in the instructions, reports should be submitted by the next day after. A complete report includes responses to each required question, required support for all responses, required commentary, and required documentation.
The required documentation may be a receipt, a business card, product brochures, a photo of the location, etc. It is important you take your time with the report because this will be your only proof that you completed the assignment. So, make sure you get everything right when doing the report.
Payment for the assignment will be declined if you miss one detail in your report. You could say the report is actually more important than the actual shopping. Once the report is submitted, Second to None's editors will validate if all requirements were met.
If everything is in order, you will receive the payment for the assignment, which I will talk about next.
Recommended: Check Out the Top Survey Sites in Your Country
How do you get paid?
Once your report has been reviewed and accepted, the assignment will be listed under Pending. Once the payment has been made, it will be listed under Payment History in the My Report Center section.
Every assignment you complete will earn you a certain amount, which will be credited to your Second to None account balance. You can then request payment either via direct bank transfer or PayPal once a month.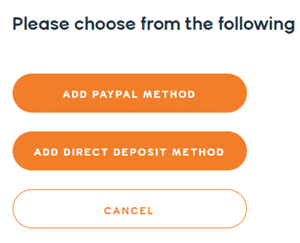 But, as you already know, their mystery shopping assignments will usually require out-of-pocket purchases. Fortunately, the client will reimburse you for such expenses according to the agreement in the assignment. So, apart from the reward for completing the assignment, you will also receive the reimbursement of expenses.
All payments are made on or before the 17th of each month for successfully completed assignments, with required documentation submitted from the previous calendar month. This also means you won't have to reach a threshold to receive payment, which is good because you will always get paid every month, as long as you complete an assignment, of course.
For PayPal payments, there will be a $1 transaction fee that will be deducted from the payment you will receive. So, don't expect to receive the full amount if you choose to get paid via PayPal.
So, if you want to maximize your earnings, direct bank transfer payments are your best option. If you are interested in more sites that pay via direct bank transfer, I suggest you check out the top survey sites that pay via direct bank transfer.
How much money can you make?
Second to None doesn't have a flat rate for assignments. Rewards will vary depending on the client. Generally speaking, Second to None assignments pay quite well. You will usually earn more than $10 per assignment you complete.
But, it is important to note that the availability of assignments will mostly depend on your location. There will be towns and cities with more mystery shopping assignments than others. If you live in an area with plenty of shops that are clients of Second to None, you can earn a decent amount from it.
So, the amount of money you can make will be on a case-to-case basis. But overall, Second to None only has good earning potential if you are located in a city or town with plenty of Second to None clients.
You can usually expect this in major cities in the US and Canada.
Can you use it on mobile?
Second to None has a mobile app you can download to easily check for available assignments.
You can download the app both for Android and iOS devices. So, compatibility won't really be a problem.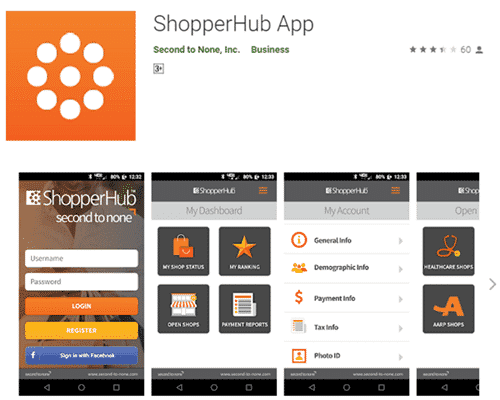 The app is very user-friendly, so you'll be able to navigate it easily. But as for submitting reports, I highly suggest you do it from your laptop or desktop. Mobile devices aren't really the ideal device for report submissions, in my opinion.
The best use of their app, in my opinion, is for checking available assignments so you can get to them before they fill up or for reviewing the requirements needed for an assignment.
Who can join Second to None?
Second to None is only available in North America, specifically the US and Canada. If you don't live in the US or Canada, I suggest you find another site to join because this site will be useless for you.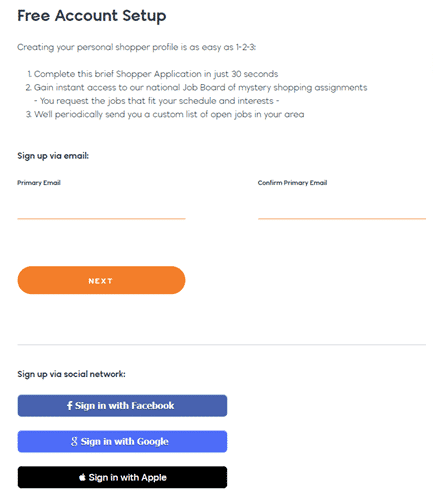 To become a mystery shopper, simply fill out their sign-up form. You can also sign-up using your Facebook, Google, or Apple account. After completing the sign-up form, you will be asked to agree to their Independent Contract Agreement.
I suggest you read and understand the agreement so you'll be privy to what you are entitled as a mystery shopper for Second to None. When you've accepted the agreement, you will have to complete your profile. You'll just have to answer a few basic profiling questions.
As soon as you are done with your profile, you can log in to their member dashboard and start looking for assignments.
Can you get support?
If you have any questions about the site, you can check out their FAQ page, which can be accessed when you log in to the member dashboard. If your question is not answered by their FAQ page, you have the option to contact their support team.
You can access their help desk by logging in to the member dashboard and clicking on the Help tab, and selecting the Help desk option. Once you are on the Help desk page, simply choose the appropriate category for your inquiry and fill out the respective fields.
You can also call the number provided on their Contact page if you wish to speak to a representative immediately. Take note that calls will only be answered during office hours. Their office is located in Michigan, so make sure to consider the appropriate time zone regarding their office hours.
Overall, I would say they have a good support system for their members. They offer multiple ways for you to receive assistance, which is good because it shows they value your overall experience.
Final Verdict
Second to None is a legit mystery shopping site that will pay you for completing mystery shopping assignments. It has a couple of good features, but it also has a few drawbacks you need to consider.
So, let me wrap up this review with a summary of its pros and cons so you can get an overview of what the site has to offer. That way, you can decide if it is truly worth joining or not.

Pros:
No payout threshold
Offers convenient payment methods
Processes payments automatically
Has a user-friendly mobile app you can use

Cons:
Limited earning opportunities offered
You'll have to wait quite a while to get paid
Requires quite a bit of time to earn
If you love being a mystery shopper, Second to None is definitely a site you can join. It pays quite well and processes payments automatically. But you will have to wait a month before you actually get paid.
You also have to make sure you complete the report properly to make sure you earn from every assignment you complete. So, earning from this site isn't quite as simple as you might think. But if that doesn't bother you, then Second to None can be a good site to join, especially if you live in a city/town with plenty of assignments.
But if you are simply looking for an easy way to earn extra cash, I recommend you check out the top survey and GPT sites in your country instead. The sites on this list all have good earning potential and will not require out-of-pocket purchases for you to earn, and you can do it from the comfort of your home.
Plus, you will definitely find a site you can join regardless of where you live.
If you have any comments, questions, or have any experiences with Second to None yourself, I would love to hear from you in a comment below.