SurveyHoney is a site that claims you can earn by answering surveys. So, if you are looking for a simple way to earn extra cash, you might consider joining this site.
But is SurveyHoney a scam or is it really a legit opportunity to earn extra cash?
I have joined and tested the site so I can answer this question and provide an honest SurveyHoney review. That way, you'll know exactly what to expect before you even sign up. Then, you can find out if this is a site that is really worth joining or not.
So, let's go ahead and take a closer look at SurveyHoney, shall we?
What is SurveyHoney and what does it offer?
SurveyHoney is a survey site that will reward you for answering the surveys they offer. It is indeed a legit survey site since you will really be able to earn from their surveys. Now, is it worth it?
To answer that, we must first take a closer look at the earning opportunities it offers so you will understand how the site works. So, here's how to earn from SurveyHoney.
Option 1 – Paid surveys
The primary way of earning from this site is by answering their paid surveys. When you log in to their member dashboard, you will immediately see all the available surveys they offer.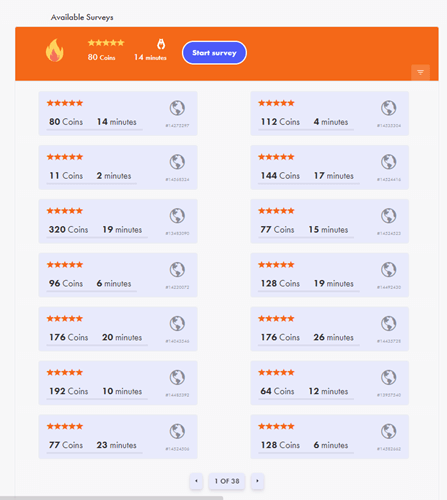 During my testing, I was actually surprised by the number of surveys available. There were actually more than 100 plus surveys available. However, these surveys aren't made by SurveyHoney. Instead, they are from partner survey sites like Samplicio.us.
Whether that is a good thing or a bad thing, I will leave it up to you. But from my point of view, it's a good thing since there are plenty of opportunities to earn. However, don't expect to earn from every survey available.
That's because when you answer a survey, you will have to go through a qualifying process. And most of the time, you will fail to qualify. In fact, during my testing, I only qualified for two surveys out of 15 that I tried.
So, the qualifying rate isn't that good. You will really need to be very patient with this site to find surveys you will qualify for. And that will take a lot of time.
In this instance, it will actually hurt you that there are a lot of surveys available because you will wind up investing a lot more time than you should.
When you qualify, you get to answer the actual survey. You will then receive the promised points once you complete them. Later, I will discuss what you can do with the points you've earned.
Option 2 – Completing your profile
This earning opportunity is actually just part of becoming a member of SurveyHoney. On most survey sites, you won't earn anything for completing your profile. But with SurveyHoney, you get paid to do so.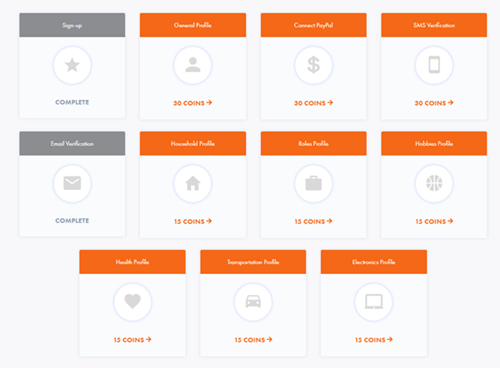 You will actually earn points for completing the various profile surveys SurveyHoney has. They are also pretty easy to complete, so it shouldn't take long to finish.
The only downside is, the earnings from this opportunity will be fixed (a total of $3). But still, it's nice that they will pay you for just completing your profile which is something you must really do when you become a member of a survey panel.
Option 3 – Daily polls
This opportunity doesn't offer guaranteed earnings. Instead, it will give you a chance to win a pretty significant cash prize of $100.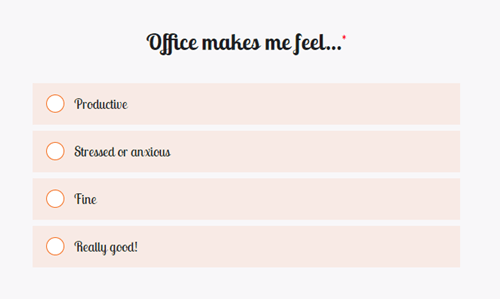 Daily polls are actually just short surveys you can answer that are usually comprised of 10 to 11 questions. So, it will only take about a minute to complete. Now, when you are able to complete 10 daily polls in a month, you will be entered into their monthly draw.
As mentioned, the prize for their monthly draw is $100, which is a significant amount, in my opinion. The only downside is, there's no guarantee you will win. But since this opportunity really doesn't really eat up a lot of your time, it will still be worth doing, in my opinion.
In fact, I would even recommend you do this first when you log in to the site each day.
Recommended: Check Out the Top Survey Sites in Your Country
How do you get paid?
As explained above, every opportunity you manage to complete on SurveyHoney will earn you a certain number of points. You can then convert your points to cash via PayPal.

Every 100 points you earn will be equivalent to $1.
Now, to be able to withdraw your earnings, you have to earn at least 1,800 points or $18. That's a relatively high payout threshold, in my opinion.
Aside from that, you need to confirm your location through a two-factor authentication using your mobile phone. SurveyHoney will send you a code you need to input when you withdraw your earnings.
Their payment system is fairly straightforward and I like the fact that they use PayPal as their payment method since that's one of the most convenient payment methods available today. However, their threshold is quite high, so you can't withdraw your earnings quickly.
If you are more interested in sites that will allow you to withdraw your earnings quickly, I would recommend you check out the fastest paying sites instead.
How much money can you make?
The amount you can earn from any survey site will mostly depend on how many surveys you manage to complete. And unfortunately, this is something you don't have control over. The best thing you can do is to complete your profile and answer their surveys as honestly as you can.
As for how well they pay, most of the surveys they offer will reward you around 50 to 200 points. So, the range of the amount you can earn will be around $0.5 to $2. However, most of the surveys available will only pay you less than $1. The surveys that are worth a dollar or more are few and far between.
Plus, you also have to consider the qualifying rate of SurveyHoney, which, in my opinion, is quite low. That's why overall, even though SurveyHoney pays a decent amount, the earning potential of the site is still quite low because of the low qualifying rate.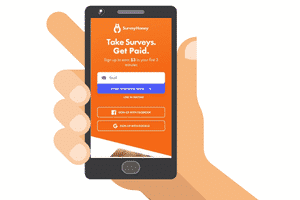 Can you use it on mobile?
SurveyHoney doesn't have a mobile app you can download, but you can still use it on your mobile device by accessing their website using a mobile web browser.
It's not as convenient as using a mobile app, but their site is optimized for mobile use, so you will still be able to answer surveys on your mobile device easily.
This can be very useful especially when you are out and about and you have nothing else to do. You can just log in to their website and answer surveys. It should also help you increase your earnings a little bit.
Who can join SurveyHoney?
SurveyHoney is only available in the US. So, if you live somewhere else, then this survey panel is not for you. But compared to the best survey sites in the US, it does quite live up to the standard, in my opinion.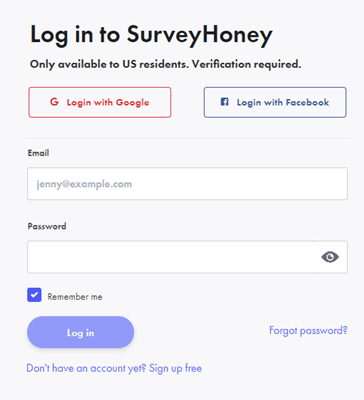 To become a member, you need to be at least 18 years of age. Then, you have to fill out their registration form. You can also just sign up using your Google or Facebook account. Once you've submitted the sign-up form, you can now log in to their site.
I would recommend you complete your profile first by answering their profile surveys since you can earn from them. When you've finished your profile surveys, you can now start answering the paid surveys they offer.
Can you get support?
If you have any questions regarding their site or your account, you can check out their support page. It discusses some of the basic topics you need to know about the site. It's not as comprehensive as you might hope, but it does contain some useful information.
If you can't find the answers you are looking for, you can just get in touch with their support team. They don't have a contact form you can use on their website, but you can email them at support@surveyhoney.com.
Overall, I would say they have a decent support system in place for their members since they offer a convenient way for you to communicate with their support team.
Final Verdict
SurveyHoney is a legit survey site that will pay you for answering surveys. It has a couple of advantages, but it also has some drawbacks you need to be aware of.
Let me finish this review by summarizing its pros and cons to give you a better overview of what the site has to offer. Then, you can decide if this is a site that is truly worth joining or not.

Pros:
Offers payment via PayPal
Their site is mobile-friendly

Cons:
Limited earning opportunities offered
High payout threshold
Limited payment options
In my opinion, SurveyHoney isn't a bad survey site. However, it isn't that good either. It simply doesn't offer anything special that other survey sites don't already offer.
It has a lot of surveys available, but you will not qualify for most of them, so you might fall into the trap of trying to answer all of them and end up only qualifying for a couple of surveys which is very time-consuming.
So, in essence, their high number of surveys available is kind of working against them. But there will be days when you will qualify for surveys a lot of times and when this happens, you can earn a decent amount. The question now is, do you have enough time to go through all of their surveys?
That's why I would only recommend you join this site if you are really in desperate need of additional survey sites to join.
But if you are looking for more efficient ways to earn extra cash, I would recommend you check out the top survey and GPT sites in your country instead. The sites on this list all have good earning potential and you will be able to earn efficiently.
Plus, you will definitely find a site you can join regardless of where you live.
If you have any comments, questions, or have any experiences with SurveyHoney yourself, I would love to hear from you in a comment below.