Tellwut is an online survey site that at first looks like any other legit survey site.
But is Tellwut legit and really a great opportunity to earn or a scam to stay away from?
I have joined and tested it myself. And let me just reveal right away that it is a legit site and, in general, a quite interesting option.
However, there are also some aspects that are very important to know before joining as it definitely is not a survey site for all.
This Tellwut Surveys review will show you all the details and give you an inside look so you can see exactly what to expect and find out if it is worth it for you or not.
Disclosure: Some articles on this website contain affiliate/sponsored links. Click for more info.
What is Tellwut and what does the site offer?
Tellwut is a market research company based in Toronto, Canada. The name Tellwut might seem a bit strange, but it is short for "Tell us what you think". So kind of a clever name once you know what it means. You can join as a member and make money by sharing your opinion.
Tellwut started in 2010 and let me just reveal right away that Tellwut is legit and you can actually earn as a member. However, that it is a legit company and is known to pay out and keep its promises to its customers does, however, not mean it will necessarily be a good option for you.
In fact, in some cases, it will definitely not be worth it for you to join, but I will expand on this later, as it is first important to know what the site has to offer.
So let's go over the options you find as a member of Tellwut. I created a small video tour that shows you exactly how it works. You can also read all the details below if you prefer reading it:
Click to Check Out Tellwut for Yourself
Option 1 – Answer Tellwut surveys from other members:
Tellwut has an option I have not seen on many other sites. One of the only other sites I have tested that offer something similar is Toluna Influencers. It is a quite interesting option, in my opinion.
It gives you the possibility to answer surveys from other Tellwut members and it is an easy way to make a bit of money. All members can create surveys and they are mostly very short, and will usually take you less than a couple of minutes to answer. But there will also sometimes be surveys that are longer.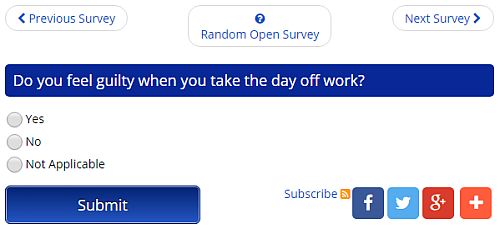 Some of them are quite interesting and contain funny or interesting pictures or small videos. Others are a bit more boring, but at least they are then often very short and fast to do:-)
The surveys are mostly like small polls and can be about anything. It can be opinions about a particular ad or mascot, about a certain beauty trend, lifestyle, favorite food, etc.
As there are many different members, there will also be many different kinds of polls created by them. But you can always decide whether you want to participate or go to the next one.
These small short polls or surveys are available often, so you can in most cases do several of them a day. They are very short, and will therefore also not give you a very high reward, but I will go into the reward details later.
If you scroll to the bottom of the survey, you will be able to see how many points you earn, before you decide to take the survey.
Option 2 – Create surveys yourself:
As well as you can answer other members' surveys, you can also create short surveys yourself. You will also get paid a little if you create a survey that is approved.
You can be very creative when it comes to the questions you want to ask in a survey, and you can also include small videos or pictures. There are however some limits.
If the content is inappropriate or offensive, it will not be approved, and you will thereby also not get paid for creating that survey. Other reasons for not having your surveys approved is that the question has been asked before, or it is very similar to a question asked before.
I think it is great that there is an approval process, as I can imagine how it would be many of the same questions that would be posted all the time, and it is definitely more interesting to participate when there is some variety in the questions.
Below you can see a short video from Tellwut describing how you create surveys yourself:
You are only allowed to create 2 surveys a week. If you create more, they will not be approved, so it will then be a waste of time. So it is obviously not a way to make big money but it can be a fun way to participate.
Option 3 – Answer external surveys:
The external surveys are the surveys that are not created by Tellwut or Tellwut members. It comes from for example companies or organizations.
These are the type of surveys you will likely know from other survey sites.
They can be a bit longer, but the longer an external survey is, the higher the reward will also be. You find them by clicking the "available surveys" in the menu once you are logged in, or you will have them emailed to you.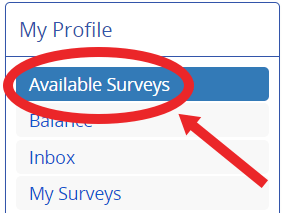 It is the earning method on Tellwut that makes the most money, but it is also limited how many you will be offered. Exactly how many you will be offered depends on your location and your demographic profile.
But to get the most chances of getting surveys, it is a good idea to take the time to fill out the profile inside the members area.
Option 4 – Interact with other members: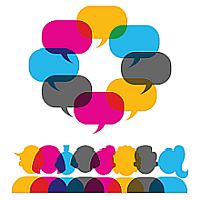 One thing that makes Tellwut different from many other survey sites is that it is just as much a social media or community as it is a survey site.
It emphasizes on the community and a big part of what you can do there is, therefore, to create your own surveys or answer other members' surveys. Every time you have answered a survey from other members, you can also see the statistics about how many percentages answered what right away.
Below all the member surveys, there are discussions going on, and you can comment and reply. This community aspect can be nice and interesting, but it can also be very time-consuming.
But it depends on why you have joined Tellwut. If you like being social and participating in the small surveys and discussion it is great, but if your main goal is to make a bit of extra money, this aspect can be very distracting, and take up your time. So you just need to prioritize your time in accordance with your goals.
Option 5 – Refer friends:
Many paid survey sites have an option to refer friends and get an extra reward for this. I think this is a great opportunity to make a bit of extra money.
Some of the top paying survey sites have really good rewards when somebody you have invited joins. Tellwut does have the option to get paid an extra reward when you invite friends, but it is a very low reward.
It is, in fact, one of the lowest rewards for a referral program I have seen, and it almost does not make sense to even use it for the sake of earning.
You will get 25 points when somebody joins through your invitation – it is equivalent to around 6 cents. So a very low reward, and not at all a way to make money on Tellwut.
But if you think it is a fun platform, why then not invite friends you think will like it as well.
Option 6 – Weekly draw:
One of the newest earning opportunities on Tellwut is a weekly draw.
Everytime you attempt a survey (whether you qualify it or not), you will get an entry into this draw.
If you are lucky, you can then win 4000 points ($10).
Not something you can count on as it is based purely on luck, but still a nice extra opportunity to be aware of.
Click to Check Out Tellwut for Yourself
How do you get paid?
Before joining any survey site, it is very important to know how you can get paid. When you do an activity on Tellwut, you will get paid in points. The points can then be exchanged for a number of different rewards.
You can, for example, get gift cards to Amazon, Target, Starbucks, movies, or get a prepaid Visa Card with the rewards.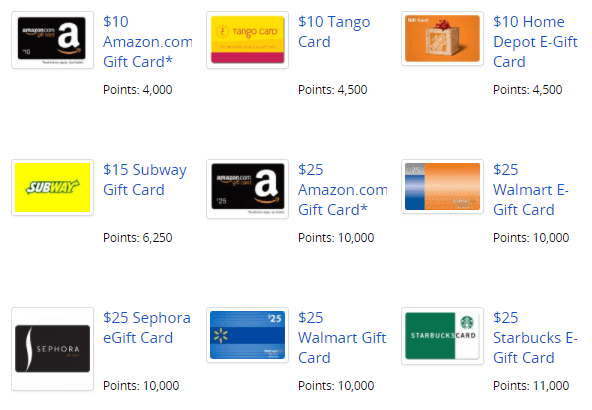 There is no option to get paid directly in cash to PayPal, so if you prefer getting paid through PayPal for surveys, this is not a site for you.
When a survey site uses points, it can be a bit confusing to figure out exactly how much you earn doing a survey. But you just have to figure it out once, and then it will be easier to see if an activity is worth it for you to do.
On Tellwut it is, however, not quite as easy as the worth of your points depends on the reward you want.
The fastest you can get a reward is after having earned 4,000 points which is an Amazon gift card worth $10. In this case, that means 100 points are worth $0.25. You, for example, get around 200 points as a joining bonus, which will then be worth 50 cents.
However, if you want a Tango Card worth $10, you have to spend 4,500 points to get it. So the exact value of the points is not that easy to figure out.
But in general, you can approximately think of it as 100 points being worth $0.25 which will make it easier to see what you get for the different surveys.
How much money can you make on Tellwut?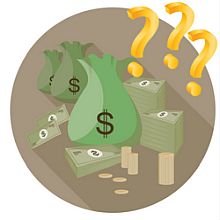 How much money you can make, is, of course, an important question before joining any survey site. In general, the rewards you get on Tellwut are not the biggest. They are:
Create an account and add info (up to): 250 points
Refer a friend: 25 points
Answer a Tellwut survey: 5-15 points
Create an approved survey: 10-20 points
Answer an external survey: 25-2000 points
As you can see, it takes patience to make any real money on Tellwut. It is definitely the external surveys that have the biggest potential, but also the ones that you get the least access to.
So, in general, you can make a bit of extra money on Tellwut, but not a lot, and not as much as you can on many other survey sites. But it can be a fun and differnt site to join as you get access to creating surveys yourself and answering some very unusual surveys compared to other sites.
However, before you start making money, it is very important to make sure that you belong to the countries that can actually also request rewards.
Because you can join and start earning even though you might not be able to withdraw your earnings. I will go into details about this in the "who can join" section below.
How easy is Tellwut to use?
User-friendliness is nice on survey sites. Often the more options they have, the more time it takes to figure out how to use the site. But once you have figured it out, it will be easy to navigate.
Tellwut does not have very many options to earn, but it is still not the most user-friendly. The design is a bit consing, and it takes some time to find out how to navigate and how to find the different options.
One of the things that make the site a bit confusing is the ads that are at the top and at the sidebar. And it is not very clear how you find certain options and how to get started. But it is not a huge problem. If you have a bit of patience, you will quickly figure out how to navigate on the site.
The earning options that are on the site are pretty easy to use. And it can also be fun if you like the social aspect of the site.
Can you use Tellwut on your mobile phone?
Yes, you can use Tellwut on your mobile phone and earn on the go. There is no Tellwut app, but you can sign in to the website through your browser on any mobile device.
It is fairly easy to use on the mobile and has the same options as if you use it on a computer. One thing I do not like about using a phone for Tellwut is that there are at times ads that take up a lot of space on the screen and make it more difficult to navigate and use the site.
But overall, the website is well-optimized to use even on smaller screens which is great as you can then earn on the go.
Who can join & warning before you do!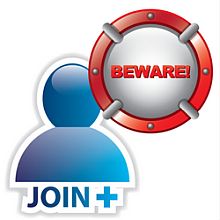 This is a very important point about Tellwut and something that can save you from wasting your time.
The thing is that you can, in theory, sign up from anywhere in the world as long as you are 18 years or older. And you can actually also participate in many of the options on Tellwut no matter where you are from.
However, it says on the sign up page that it is only available for the US and Canada.
But you might sign up and start earning even if you do not live in the US or Canada. But be aware that Tellwut does NOT payout to all countries. This is very important to know and something that is not very clear on the site.
So you can end up joining and spending time earning, only to find out you live in a country where you cannot get paid. The only countries that Tellwut pays out to are the US and Canada. So if you do not live in one of these countries, there is no point in joining.
It might be something you overlook on the sign-up page and therefore I wanted to emphasize this so you do not end up spending time unless you can actually get paid.
Can you get support?
Tellwut does have support. But you need to know where to contact them, which is not necessarily very obvious – or at least it was not to me. I have been in contact with the support to ask some questions about my account.
When you are logged in, there is no clear support button. So I went to the inbox, where you can send and receive messages. There I could choose to send to Tellwut, and I sent them some questions.
I did not hear anything, and 1 month later I tried again, only to get the same result – no answer. I did not want to just give up, and therefore did some more research and found out they have a support email address. When I wrote this, I got a reply within a day.
So the support does work, but you need to know where to contact them. I have also checked their Facebook page, where they are pretty active, but there was no option to send a private message, but only to comment on posts.
When I got the email reply, they explained that the message system that I had used is not for support, but only to send messages to other members. To me, it is strange that the message system then has the option to send a message to Tellwut, when it is then not sent to Tellwut.
So if you do need support, you need to write to support@tellwut.com.
Once you know this, the support is very fast and helpful which is a great thing about any survey site.
Final verdict
Tellwut is definitely a legit survey site and it has some potential.
But it is not for everyone and it has its disadvantages also. So let's finish this review by summing up the pros and cons so you can get a better overview before deciding if you want to join or not.

Pros:
Fun and social to use
Opportunities every day
Trustworthy company
Great support

Cons:
You might overlook that it is only available in the US and Canada
Some options give low rewards compared to other survey sites
I think Tellwut has potential. Mostly if you just see it as kind of a social media that is fun to use, and then make a bit of money at the same time. And it can be a fun extra site to join as it gives some unusual options to earn.
But remember that you can only get paid if you live in the US or Canada.
So remember this, and if you are not from one of these countries, do not waste your time.
Even if you live in the US or Canada, I would suggest you to also check out other survey sites in your country in addition to Tellwut. But as an extra site, Tellwut can be fun and a nice way to earn a bit extra, in my opinion.
How to join Tellwut?
It is easy and fast to join Tellwut. Just click the button below and you will be taken to the sign-up page.
You will get 100 points just for signing up and up to 150 points for filling out further info about yourself, so you can start earning right away.
If you have any questions or any experiences with Tellwut yourself, feel free to leave a comment below.