Unique Rewards claims on its website that it is a way to earn easy pay.
I have covered a lot of Get-Paid-To-sites similar to this in the past. Most are legit while others are straight-on scams.
So is Unique Rewards a scam or is it one of the legit sites that can live up to its claims?
Well, let me reveal right away that it has potential, BUT there are also some things that are not completely clear before you join and you need to know this to make sure it is for you and not to get your hopes too high.
This Unique Rewards review, will give you an inside look and all the details so you know exactly what you will get and what to expect before you join.
What is Unique Rewards and what does the site offer?
UniqueRewards.com has been around since 2003 and there has been a bit of evolution in their program since they started.
At first glance, it seems like it has some interesting activities you can earn by doing despite the outdated design that looks like it has not been updated since the site first launched.
There are a handful of ways in which you can earn. Since it has several ways to earn, it is what is called a Get-Paid-To site (GPT).
So let's go over the options Unique Rewards has to you as a member so you can see if it will be worth your time or not.
I have made a video walk-through so you can get an inside look and see exactly what it offers and how to use Unique Rewards. You can also read all the details below the video:
Option 1 – Take Unique Rewards surveys
One of the easiest and most rewarding activities is by participating in their various surveys. They call them Unique Rewards surveys, but it is really just surveys from third-party providers that are also available on many other platforms.
They do have a cooperation with quite a few providers which means you will get access to a decent number of surveys.

The rewards in relation to the time spent are average compared to other survey sites.
Just be aware that you will definitely not qualify for all the surveys they have. You will most likely not qualify for most of them.
But with a bit of patience, it can be a way to earn some extra cash by sharing your opinions.
However, the rewards you get for the surveys on Unique Rewards are quite low to the rewards you get for the exact same surveys on many other survey sites.
Option 2 – Joining bonus
Just by signing up and creating a Unique Rewards account, you can instantly get $5 that will be added to your credit.
Or more or less instantly – first you will be presented to a few offers where you have to choose one of them.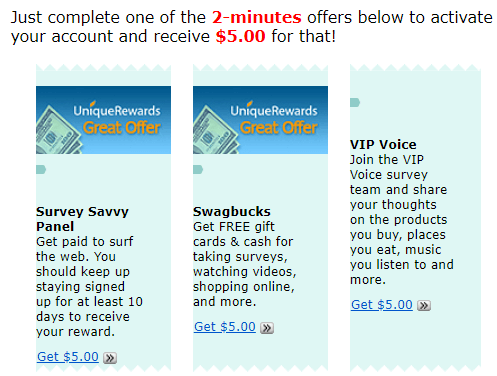 These are offers from some of Unique Rewards' partners and they get paid to promote them. Nothing wrong with that as the offers I got were all for legit sites they encourage you to sign up for.
I, for example, got an offer for Swagbucks that is one of the most well-known GPT sites.
So the offers are legit from what I have seen. I, however, personally dislike when the first thing you face after joining a site is promotional offers.
For me, that ruins the user experience quite a bit that I do not even get to see what is on the platform before I am promoted to. But maybe that is just me?
Option 3 – Complete offers
One of the ways Unique Rewards makes money is, of course, by having advertising partners.
The site has several offer walls where you can find offers from them.

Clicking an offer will bring you to the advertiser's website and taking a certain action will give you extra credits and rebates.
If you look carefully, there can be offers that give good rewards and it can be a way to boost your earnings. But some offers would need you to use a credit card before completing the purchase or even to deposit a certain amount before they pay you.
Some of them can still be worth it, but you just need to make sure you know what you are getting into so make sure to read the conditions for the offers before taking any.
Option 4 – Click ads
There is a section on Unique Rewards where you can get paid to click ads.
It is a bit different from most other PTC options (paid-to-click) that some GPT sites offer.
What makes it different is that it is actually just links to their advertisers' offers. So it is very similar to what you find on the offer walls.

The difference is just that here get paid just to click to go to the site and then you do not have to do anything else.
Of course, Unique Rewards hopes you will end up taking some offers to earn them commissions but you do not have to, to get you click reward.
Clicking each ad will earn you $0.01. However, you have to wait for at least thirty seconds before you can click the next ad.
Option 5 – Cashback offers
When you are logged into Unique Rewards, you will see there is a cashback option which means that you can get cash back when you shop in certain online shops.
Or at least that is how it works in theory. At the moment of writing this review, this is all you get when you go to the cashback option:

So at the moment, it is not really an option but it is still advertised on the site. A bit strange but maybe they will get some offers soon.
Anyway, cashback offers can, in general, be a great way to get some good discounts and if you want to use this option, you can check out this list of the best cashback sites since you will not find many (if any) options on Unique Rewards.
Option 6 – invite friends
Unique Rewards has a referral program where you can earn by referring your family and friends to the platform.
Here's how it works:
A referral who completes his first task will earn you $1.
A referral who performs his first cash out ($20) will earn you $5.
You get 10% of a referral's lifetime earnings.
If you have a lot of friends and family to invite it can be a way to earn some extra cash.
But the real rewards come if people cash out, and you should be aware that with the options and not so great usability on Unique Rewards (in my opinion) most of the people you will invite will probably never become active and reach a payout.
So it will not be as easy money as it might sound like at first.
Option 7 – Watch videos
You can get paid to watch videos on Unique Rewards. You can find videos about more or less any topic.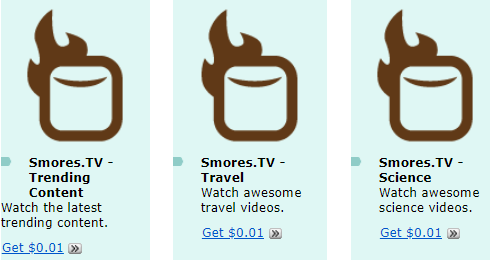 Even though this sounds like a great way to earn, it does not give very good value for your time and you need to be aware of this.
You get $0.01 per 12 minutes of video you watch. This means that you would need to watch 20 hours of video to earn just $1.
So definitely not the best way to earn on Unique Rewards.
Option 8 – Free contests
Once you become a member, you are automatically enlisted as a participant of a couple of free contests.
Or again this is one of the options that is mostly just theory. Because when you go to the contest tab, all you are told is that there are no contests at the moment.

However, I could see the previous winners.
The latest winner was from the middle of 2014. That is a long time ago so it does not look like you should expect too much from the contests.
Option 9 – Listen to the radio
It sounds great to be able to get paid for listening to the radio, right?
Well, you are supposedly able to do this on Unique Rewards. They describe how you do it in their FAQ section.
You can click the radio button that is supposed to be on the right side of your screen after you log in.
A captcha code will be then pop up on a 30-minute interval and when you fill this out, you will earn $0.01 credit if you live in Canada or UK and $0.03 if you live in the US.
I could, however, not find the button anywhere. So not sure if the option is not there anymore or if it is just not available to me.
Unique Rewards membership types
There are two types of membership on Unique Rewards. Your default membership status will automatically be upgraded to Gold membership once your earnings reach $20 and cash out – and it's free.
If you are interested in participating actively on this site, this is something to aim for.
The perk of earning Gold membership is to get a higher commission for offers, surveys, and cashback.
On the site itself, they do, however, not mention exactly how much higher commission you will get which is a bit strange.
But nonetheless, if you are active it is nice to know that you will get a little bonus by being there longer.
How do you get paid?
You have to earn $20 to get a payout on Unique Rewards. It is a bit high threshold, in my opinion, but still ok.
Once you reach this threshold, you can get your earnings out through PayPal or by check.
Payments will be sent out every Monday evening.
But be aware that Unique Rewards might delay payments if they have a suspicion that the completed offers/surveys might be reversed by the advertiser.
How much money can you make?
So the big question is then how much money you can make with all the options Unique Rewards give you.
Well, in my opinion, they might give you a wrong impression before you join, and this is one of the things you should be aware of so you go into it with the right expectations.
On the website, they have a video that describes your opportunities. You can see the short video below if you have not already seen it:
I have a problem with this video. And that is that they say in it that even if you are fat and lazy, you can survive by participating on Unique Rewards.
In the video they even make it look like the guy they talk about (Fat Bob) makes really good money.
This might give you the impression that you can make a full-time income from Unique Rewards – this is NOT the case.
Yes, you can make some extra cash on the side, but it is definitely not the best GPT site I have seen and it is quite confusing.
And it will definitely not make it possible for you to just sit at home watching TV and eating chips and then use Unique Rewards as a way to survive as the video shows.
So you need to be aware of this before joining so you do not go into it with the wrong expectations.
Can you use it on mobile?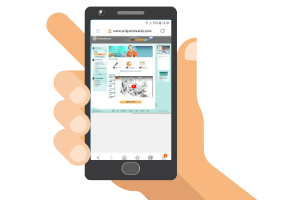 It is great being able to use a GPT and survey site on mobile so you can earn on the go.
In theory, you can use Unique Rewards on mobile.
But it gives a very bad experience as it is not optimized for mobile at all. It is not easy to use and navigate on a bigger screen and on mobile it becomes even harder.
So definitely not a good option if you want to be able to earn from your mobile.
Who can join Unique Rewards?
You can only join Unique Rewards if you live in the USA, UK, and Canada.
These are, however, some of the sites with the best survey and GPT sites available.
So if you live in one of these countries, you should instead check out the best sites in your country as there are many with a lot better opportunities and user-experience, in my opinion.
Can you get support?
If you should need help, you can contact Unique Rewards by submitting a form on their website.
You can also send them a message on Facebook.
From what I can see on their Facebook page, the support is fairly responsive. Sometimes they respond quickly if people have problems and other times not so quickly.
But it does look like you can get support if you should need it.
Final verdict
Unique Rewards offer legit ways to earn and legit payout methods.
But there are many sites that offer this and not all of them are worth it.
So to give you a better overview before deciding to sign up or not, let's finish this review by summing up the pros and cons.

Pros:
Free to join
The Gold membership badge provides a substantial increase to your earnings
Reliable payout methods

Cons:
Fairly high payout threshold
A lot of options missing on the site
Not very user-friendly
Not optimized for mobile
Promotional video can give you false expectations
Honestly, I think if Unique Rewards was one of the only GPT sites where you could get paid to take surveys and do other small tasks, it could be worth joining.
However, there are so many sites out there and so many other better websites available where you can get better incentives. You can check out the best GPT sites here.
All of those are more user-friendly, gives better opportunities, and an overall better experience, in my opinion. So even though Unique Rewards offers legit ways to earn, it is NOT a site I recommend.
If you have any comments, questions, or have any experiences with Unique Rewards yourself, I would love to hear from you in a comment below.