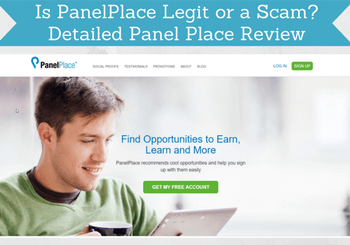 On its website, PanelPlace claims that it is a place for you to earn, learn and more.
But is PanelPlace legit and a way to really earn extra money, or is it a scam?
And what can you learn there, and what does "more" refer to?
In this PanelPlace review I will give you all the details and answer these questions, so you will be able to decide if it is a site you want to join or not.
What is PanelPlace and what opportunities does it offer?
PanelPlace was establised in 2012, and according to the site itself, it is an online platform that help users explore new opportunities and help businesses grow by gaining new users.
This might sound a bit fluffy, but after reading a bit further, you will understand what that means. So let's get to the opportunities PanelPlace has:
Paid surveys:
PanelPlace is by some considered a paid survey site, but let me clear up that misunderstanding right away. It is not an actual paid survey site, as it does not send out any surveys itself. It is instead a portal that you can sign up for, and then you will get access to a list of survey sites that are available in your country (in my experience not a very elaborate list).
From that list, you then have to go to the sites themselves and register again. So being a member of PanelPlace will not as such give you any surveys, but will potentially give you access to a list of survey sites you can join. You will then have a list of the survey sites you have joined in your overview when you login to PanelPlace. So it is more a survey overview portal than an actual survey site. This is not to say that this is neither bad or good, as this depends on your preferences, but just simply to make you aware what the site is, so you will know, if you decide to join.
The PanelPlace App: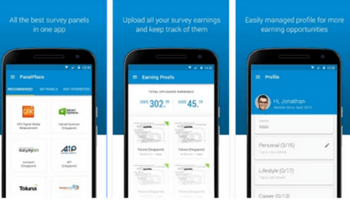 PanelPlace has it own app. Apps for survey sites can be great, as it is an easy way to take surveys on the go. But as mention, PanelPlace is not an actual survey site, and to be honest, I do not think it makes much sense to have an app considering it is just a portal where you can get a list of sites to sign up for.
Having an app does however look fancy, but you should not expect to get any extra good chances out of downloading the app, and as I said, I simply do not quite see the point in the app.
Free contests:
PanelPlace regularly has contests that you as a member can participate in for free. Here you can usually win $10. What the contest is about is different form contest to contest, but it is usually some kind of quiz where you have to answer some riddles, some questions or guess the right answer. Usually 30 winners are then selected.
Survey recommendation emails:
Once you have signed up for PanelPlace, you will start receiving emails from them. Luckily not too often, but usually 1-3 times per week in my experience. Most of the emails will be reminders to try to get you to sign up to the survey panels they have suggested that you have not yet joined, but you will also receive emails when they have a blog post on their website, and when a new contest starts.
Invite a friend:
If you are a member of survey sites, you have probably seen that many of them have an option to invite friends to join the site. As a thanks, you will get a small compensation, if you friend ends up joining and start using the site actively.
The invite a friend option on PanelPlace is however a bit different. You can find a section with an invitation link on the website. The difference between the refer-a-friend option on PanelPlace and other sites is that on PanelPlace you do not get any compensation for it – a bit cheap, if you ask me.
PanelPlace does however have an affiliate program you can join, if you have a website and wants to promote PanelPlace. You have to apply to join this, and would then be able to earn a bit extra by inviting people to join the site.
PanelPlace Facebook page:
Many survey sites have Facebook pages, and it can be a great and easy way to keep updated on news on the sites.
Other Facebook pages are however mostly a waste of time. In my opinion PanelPlace's Facebook does not make much sense to follow, as it simply does not provide any real news or valuable information. Many of the post or just funny or clever quotes. That can definitely be inspiring or entertaining, but there is a time and place for everything, and in my opinion, a Facebook page for a survey site is not where I go to see funny cat videos, red funny quotes etc. It is a page I will follow, if I know it will give me good opportunities to earn a bit extra.
That might be different for you, and you might enjoy the quotes etc. it posts, but now at least you know what to expect. To be fair, PanelPlace also does post when there is a new contests, so there is a little relevant and useful information regarding paid surveys.
What learning opportunities are there?
As I mentioned in the very first sentence of this review, PanelPlace claims on the front page that it is a place to earn, learn, and more. Considering this statement, you would be expect there to be a lot more opportunities than what I have described so far, and maybe even good ways to learn new skills – that is however not the case.
I have no idea why PanelPlace claims it is a place to learn. I have seen no ways to really learn. It is of course a matter of perception, and in a way we learn through everything we do. But to put it on the front page creates expectations that I do not think PanelPlace lives up to, and I am confused why they thought this would be a good tagline for the frontpage.
As you can probably guess by now, I am not impressed by the opportunities on PanelPlace. But to be fair, let me also show you how they present the platform themselves. Below you can see the official PanelPlace promotion video:

How much money can you make?
You cannot at such make money on PanelPlace. You just sign up to survey sites through that website, and then you will be able to make money on the survey sites themselves. PanelPlace will not have any influence on the amounts of surveys you will be offered or how you will get paid. All that you have to deal with directly at the different survey sites.
How much you can then make on the survey sites you join depends on a number of different things, and there is no exact answer for this question. But to be successful with surveys, it is important to know that you will not become rich from answering surveys. They can however make same nice extra money on the side.
So is PanelPlace legit or a scam?

Even though I am not a big fan of PanelPlace, it is defintiely not a scam site.
It is free to join the site, so they do not try to lure money from you like some scam survey sites do and it is a safe site to join. The site does not promise you that you can make a living from doing surveys, but are honest about the fact that surveys is to have your opinion heard and make some extra cash for sharing your opinion, but not a way to make a living. I appreciate when sites are honest about this, as unfortunately there are several sites that promise you way more than what is possible with surveys, and give you false hopes, just to get you to sign up.
PanelPlace also has a page where you can upload payment proof when you have received a payment from a survey site so other members can see it as proof. This feature seems legit, as there are not many people that are using this (as most people cannot be bother about this), and there are not proofs for huge amounts as there are on scam sites that try to make it look like you can become rich from doing surveys. So it seems like the payment proofs are from actual members.
Before you join, it will however might not be very clear to you that PanelPlace is not as such a survey site, but just a portal that will give you a list. But this information can be found on the site, if you have a look more thoroughly around the site before joining. And to my knowledge, all the survey sites that they do refer people to are legit companies.
So PanelPlace is a legit site, but that does not necessarily mean it is worth joining.
Is PanelPlace worth joining?
Now you know what PanelPlace offers and what it is about. But do these opportunities mean that it is worth joining?
Probably not, in my opinion. It will give you an overview of survey sites through one portal, and if you like the idea of this, it might be worth joining the site for you.
For me it did however not give any good options. I have only ever been suggested to join one survey site after joining PanelPlace, and this is supposedly the only survey site available in my area. It might be the only survey site that PanelPlace have an agreement with that is available in the country where I live, but it is definitely not the only legit survey site here. And the site suggested was even a site that I have been a member of for many months and tested, but not found very good.
So for me it has not given me any useful information to be a member of PanelPlace, and there are better and more elaborate information about survey sites and about how to find the right survey sites for you, many other places online in my opinion. And many other places where you can also find this information without having to join as a member and login to get it.
Can I get the same information somewhere else?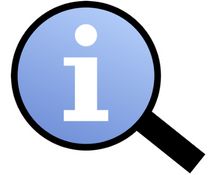 As mentioned, most of the information you can get by being a member of PanelPlace, you can find elsewhere as well, and without having to become a member. You can for example check out my top 10 survey panels or do a quick google search.
There is however one thing that you can get solely by joining PanelPlace. That is the chance to participate in the contests the site has, and thereby getting the chance to win $10. I think that it is great that they give 30 members $10 as an extra reward once in a while. You just have to be aware that there is a very little chance that you will actually win. On the site you can see how many members participate in the contests. Usually it is somewhere between 8000-10000 participants. So with 30 winner, you can see that the chances are not very big. So not in itself a good reason to join the site.
If you join, be aware that you will not necessarily get a very big list of survey site options. I know that from experience. And I know that there are many other survey sites than what you will see there. So even if you do end up joining PanelPlace, it can be good to know where you can find additional information and more elaborate reviews before you decide to join the survey sites PanelPlace will suggest. This way, you will know before joining any of the suggested sites, what the sites actually have to offer, and have a better idea if it is interesting for you.
Final thoughts
As you can see, I am not impressed by PanelPlace. Let's sum up the pros and cons to give you a full overview:

Pros:
Only recommends legit survey sites
Free to join

Cons:
Not an actual survey site
Does not give any valuable information about survey sites
Has limited survey sites it recommends compared to the amounts that exist
To be honest, I do not really see the point in joining PanelPlace. You have to join as a member just to get access to a list of survey sites – and not even a very elaborate list. Personally, I have better ways to spend my time than to join a site, just to click links to join other sites. This seems unnecessary, unless it had given access to inside information and a really good list. That is however not the case.
Therefore, PanelPlace is not a site I recommend.
If you have any comments, questions, or other any experiences with PanelPlace yourself, I would love to hear from you in a comment below.
PanelPlace overview
Money/time ratio

Frequency

Usability
Summary
PanelPlace is not as such a survey site. It is more a portal that gives you links to survey sites you can join. It does not give you a very elaborate list and not any further information about the sites. So not much use in joining this site in my opinion.