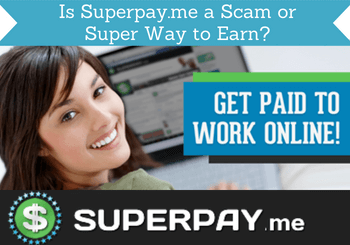 Superpay.me is a paid survey site that also offers several other options to earn money, and the name makes it sound like you can earn a lot of money.
But is Superpay.me a scam or a super way to make money online?
In this Superpay.me review, ýou will find the answers to these questions and many more.
You will see what the site has to offer, what you can expect, if you join, you can find a guided video tour, and find tips and advise about how to get the most out of the platform, if you decide to join.
Disclosure: This article may contain affiliate/sponsored links. Click for more info.
What is Superpay.me and what opportunities does the site offer?
Superpay.me has existed since 2012, so it has been around for a while. I have myself been a member for a while, and it is a site that has many opportunities, but it is also not a site for everyone. But let's first go over what ways you can earn on Superpay.me, so you can see, if it is interesting to you.
Paid surveys:
Superpay.me has many daily opportunities for surveys. It is one of the survey sites that collects surveys from a lot of different sources into their page. That is not necessarily a bad thing, as it can be an easy way to get access to many different surveys. Some of the survey sites that has a similar setup are really nice, and Superpay.me has a lot of potential, but because of the many opportunities on the site, it can at first be a bit tricky to find your way around the site.
It does however not take too long to find out how to navigate and use the site, and I have also made a small video guide, you can find later in this review, that can help you to get started easily.
Compared to other survey sites, it can sometimes take a bit of patience to find the surveys you qualify for on Superpay.me. This does however depend a lot on the country you live in. And after a while you will be able to figure out what kind of surveys you most often qualify for, and then just focus on these.
Paid offers:
In addition to paid surveys, you can also earn by taking what is called paid offers on Superpay.me. It can for example be to sign up for a certain website, watch videos, click ads, download an app etc.
Some of these offers can have really high rewards, and Superpay.me has a good amount of them. Just always make sure to check the conditions before you take any of the offers, so you know what you need to do to get the reward.
Cash contest:
Superpay.me has a quaterly cash contest where there are prizes for $1000.
To participate in this contest, you have to do surveys or offers. The 20 people that earns the most within the period, will get a prize. The first prize is $350, second prize $250, third prize $100 and it continues like this to number 20 on the list that will get $10. A nice extra reward to get, if you manage to finish in the top 20.
You do not have to do anything else than be active on the platform to participate in this contest. When you are active, you will automatically participate, and it is free to be a part of.
Earn extra by posting payment proof:
You can earn $1 by posting a payment proof to an internet forum of you own choice. So once you have been paid by Superpay.me, you can share your email receipt for your payment on an internet forum to earn $1.
You can only do this once and make sure to also check out the rules on the forum you are posting on, as you might end up getting banned there, if they see it as spam.
Earn by clicking ads:
Superpay.me has a small section with PTC ads (paid-to-click). Here you can find a few ads, you can get paid to click.
There are some sites that are specialized in PTC ads like this, and that have a lot of daily opportunities. Superpay.me only has a few ads like this. PTC ads does however in general give very low rewards no matter which site you do them on, so in my opinion it does not really matter Superpay.me does not have many of these.
Get cashback when shopping online:
Superpay.me has a section where you can get cashback into your Superpay.me account, when you shop at stores like Macy's, Walmart, and more. New stores are continuously added.
Currently this particular way of earning is only available in the US, but it might be introduced to more countries later. So if you live in the US and like shopping online, this can be a great way to get some good savings.
Refer friends:
You can also make extra money by referring friends or others to Superpay.me. You will get 25% of their earnings. That does not mean they will get 25% less. They will get the same rewards, as if they had joined without you referring them. The 25% are paid by Superpay.me to thank you for referring someone else to their site.
Superpay.me promo codes:
An extra bonus Superpay.me sometimes offers is promo codes. They will publish these codes on their Facebook and Twitter page. If you are a member, you can then take this code and put it into a field on the website, and you will get a free cash bonus on your account.
It is usually around $0.20 so it is not a huge bonus, but it also only takes around 10 seconds to do, so still a nice extra thing to take use of, if you are a member of the site.
The site is free to sign up for and free to use, and you will get a 0.20 dollar bonus for signing up.
Below I have made a small video tutorial of Superpay.me, so you can get a sense of what it looks like as a member and how to find your way around:

==>Click to visit Superpay.me<==
How does Superpay.me pay?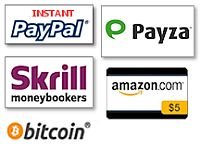 Whenever you take a survey, an offer or anything else on Superpay.me, you mostly earn dollars, so it easy to see exactly what you earn compared to sites that use points as rewards. Some surveys or offers do however pay in points, but these can easily be exchanged into cash. 1 point is worth 1 cent, so it is easy to calculate.
You can then choose to get paid out in several ways. You can get paid through PayPal, Payza, Skrill, Bitcoin, or Amazon gift cards. Personally, I prefer survey sites that has PayPal has a payout option, so I am very happy this is one of the options on Superpay.me.
You will be able to get a payout already when you have made $1. This is one of the lowest payment thresholds out of all the survey sites I have used and tested, and it means you can get paid very quickly. For payout in Bitcoins the threshold is however $50. Be aware that Superpay.me will charge 2% in administration fee to pay out to PayPal and Skrill, and 3% to Payzaa.
When you request a payout, you will have the money on your account within 24 hours. But in most cases already after a few hours, which is very fast for a survey site.
Before you can get a payout, Superpay.me might ask you to verify your address or phone number. This is to minimize fraud on their site. If it is necessary depends where you live, and you will be told, if you need to do it. This is only necessary the first time you get paid. Personally, I had to confirm by getting an automated phone call from them. It was very easy, was free, and took less than 1 minute.
How much time do you have to spend to make money on Superpay.me?
Superpay.me has many opportunities, and you can therefore spend a lot of time on the site. But you can also choose to spend only 10 minutes a week or less, if that is what you want. But of course the time you put in will also reflect your earnings.
The size of the rewards in relation to the time spent varies a lot depending on the survey. But they are in general ok compared to other survey sites. The rewards will usually be between $0.50-$2 per survey, but they can also be bigger. You can always see the size of the reward and a time estimate before you start a survey, so you can just choose to do the ones that you find reasonable.
Because Superpay.me has many ways to earn, it has a good earning potential. But compared to other survey sites, it can be confusing to navigate it in the beginning. Also, you have to be prepared that you will often not qualify for the surveys that are available – especially until you figure out the best types of surveys for you. So in the beginning it takes a bit of patience, but it the also has potential in the long run.
Like with any other survey site, I just want to make you aware that you should not expect Superpay.me to make you rich or make you a full time income. If you spend some time there, and especially if you manage to get in the top 20 and get an extra cash reward or refer some friends, you can make some nice extra money on the side. But do not aim for it to make you rich or to be a full time income.
Can you get support?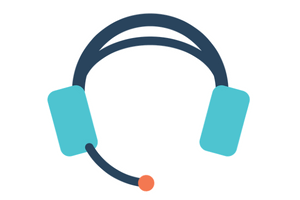 How good the support on a survey site is says a lot about it. I have several times had the need to contact Superpay.me's support with questions, and I must say the are very responsive.
I once had my account banned, because I tried to login after moving to another country, and when I explained the situation, they solved it very quickly.
You can also contact the support on the official Superpay.me facebook page, and it looks like they are very responsive here as well.
In which countries is Superpay.me available, and who can participate?
Superpay.me is available worldwide, and you can sign up no matter where in the world you are from. The amount of offers or surveys you can participate in will however vary greatly depending on the country you live in.
You will be able to take some surveys and offers from most parts of the world. But there will be most both surveys and offers available, if you live in an English-speaking country.
Be aware that you are not allowed to login, if you are in another country than where you are registered as living, so you cannot do surveys on Superpay.me while travelling. The site is very strict about this, so if you login from a different country, you can have your account blocked right away without warning (I know from experience).
You have to be 18 years old to sign up.
Final thoughts
From what you have read above, Superpay.me might seem like a good option to make a bit of extra money. But let's sum up the pros and cons to give you a better overview:

Pros:
It has many daily opportunities
You can get paid very fast through PayPal, Skrill, etc.
It has a free cash contest with big prizes.
Sometimes offers promo codes that gives you free cash on your account.
It has a very responsive support, if you run into to technical issues or for any other reasons need support.

Cons:
Can be confusing to use in the beginning.
Quite often you do not qualify for the surveys you are trying to take.
Not big opportunities in all countries.
As you can see, Superpay.me has both positive and negative sides. I would say that it can be worth trying out and see how the opportunities are in you country, as it has potential.
But there are survey sites that in my opinion are better and easier to use (see my Top 10 list). Especially if you are not used to survey sites, as Superpay.me is not very user-friendly.
How to join Superpay.me?
It is easy, fast and free to sign up for Superpay.me. Just click the button below, and it will take you to Superpay.me, where you can sign up. It only takes a few minutes, and you will get $0.20 as a joining bonus, so you will already be close to your first payout.
I hope that you now know Superpay.me is a legit survey site. If it is worth joining depends a lot on your preferences and the country you live in, but I hope this review has helped you make that decision.
If you have any comments, any questions, or have any experiences with Superpay.me yourself you would like to share, I would love to hear from you in a comment below.
Superpay.me overview
Money/time ratio

Frequency

Usability
Summary
Superpay.me has a lot of daily opportunities to make some extra cash. How many does however vary depending on the country you live in. It is not very user-friendly, so it can take a bit of time to learn to navigate on the site, but it has potential, if you are a bit patient.