Xcel-Online Surveys, as the name suggests, is a survey site that promises to reward you for completing surveys.
If you've been a member of other survey sites, you already know that joining a survey panel can be a decent way to earn extra money and have your opinion heard. That is, as long as the survey site is legit though.
So, is Xcel-Online Surveys legit or a scam? Well, let me just tell you right away. Yes, it is a legit survey site.
But it doesn't automatically mean it is a good site to earn a bit of money. There are many factors you have to consider.
This Xcel-Online Surveys review will examine all the details of the site so you can get a clear picture of what the site has to offer. That way, you can decide if it's a good panel to join or not.
Now, let's take a closer look at all the details of this site.
What is Xcel-Online Surveys and what does it offer?
Xcel-Online Surveys, as mentioned above, is a survey site that will reward you for completing their surveys.
This survey panel is owned by Market Xcel, a market research company based in India. The survey panel has been around since 2018.
In order to understand the earning potential of this survey site, we need to take a closer look at how you can earn rewards from this site.
So, here are the earning opportunities of Xcel-Online Surveys.
Option 1 – Paid Surveys
The main method of earning rewards on this survey panel is by completing paid surveys as the name of the platform also suggests.

Once you finish the registration process, you can then log in to their member dashboard and see all the available surveys you can take.
You will also be notified via email and sometimes via SMS if there are surveys available for you.
As you can see in the photo above, you will see the number of points (I will talk about the rewards later) for each survey available.
This is a good piece of information to know beforehand because it will allow you to better prioritize which surveys to take.
Another good piece of information provided is the status of the survey. In my experience, you will seldom find this information on other survey sites.
This is very useful because it lets you know if the survey is still available or not.
You won't have to waste your time answering the survey and then find out later on that the survey is already closed. That is a very common situation in most survey sites.
So, it's good that they will let you know right away if the survey is still available.
When you work on a survey offer, the first thing you will have to do is answer a set of qualifying questions. This is done in order to ensure that you belong to the demographic the survey is targeting.
If you qualify for the survey, you will then proceed to the actual survey. If you don't qualify, you simply move on to the next offer.
Some sites offer a small compensation for the time you spent answering the qualifying questions, but that is not the case for Xcel-Online Surveys.
Once you complete a survey, you will then receive the reward promised and it will be credited to your Xcel-Online Surveys account balance.
Option 2 – Referral Program
Xcel-Online Surveys also rewards you for referring people to their site.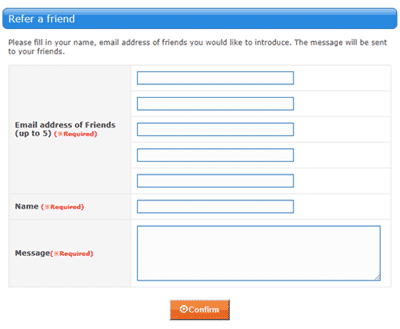 For every person you refer to the site that becomes a member, you will earn 10 reward points. Aside from that, if that person refers another person to the site, you will also earn 10 reward points.
In my opinion, this is a pretty good referral structure because you are guaranteed to receive a reward as long as they register to the site. Unlike other sites, where the reward you will get will depend on your referral being active on the site.
Although this has a lower ceiling in terms of the rewards you will earn, at least, you will receive something upfront.
How do you get paid?
Now that you know the two ways of earning rewards on Xcel-Online Surveys, it's time to look at how you will get paid.
It is an important factor to consider because this will also dictate if it is indeed a good site to earn. Ideally, you will be looking for a survey panel that will allow you to withdraw your earnings conveniently.
For every survey you complete, you will receive reward points. Once you reach 325 points, you can then exchange the reward points for gift cards or convert it into real money.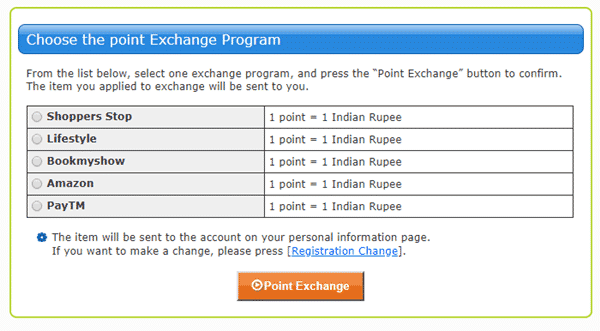 With Xcel-Online Surveys, there are five options to choose from. Among the five options shown in the photo above, only one will allow you to convert your reward points into real money.
That is through the PayTM option. But the problem is, PayTM is an Indian e-commerce payment system and digital wallet company that is based out of NOIDA SEZ, India. So, if you don't live in India, you might find it pretty useless.
Your only choice would be to go for Amazon gift cards because the other options are for shops based in India as well.
That's why this site is not ideal for anyone living outside of India. The payment system is geared towards residents of India.
If you live in India and are also looking for other survey sites you can join, I highly suggest you also check out the top survey sites in India.
How much money can you make?
This is another important factor you have to consider when evaluating a survey site. Earning potential is what will dictate if a survey site is indeed worth your time or not.
The earning potential of a survey site will mostly depend on how often you will receive survey invites and how many surveys you will actually complete.
Another factor is the rewards you will get for each survey completed. Ideally, the higher the reward, the higher the earning potential.
With Xcel-Online Surveys, you won't receive too many survey invites, especially if you live outside of India.
This is because most of their clients are based in India as well. So, there's really no point in letting someone who lives outside of India participate in their surveys.
However, they do reward well for each survey completed. This is based on feedback from long-time members.
So, the bottom line is, if you live in India, this can be a good site to earn a bit of extra cash. But if you don't, I suggest you don't even bother registering.
Can you use it on mobile?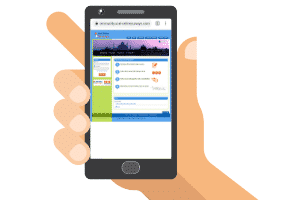 You will be able to log in to their site using a mobile device. The problem is, you will have to do it using a mobile web browser since they don't have a stand-alone app you can download to your mobile device.
If you were expecting to conveniently answer surveys on your mobile device though, you will be disappointed. Their site is not optimized for mobile use.
This means you will have to zoom in to read the content clearly. That can be a bit inconvenient. That is why it would be better if you work on surveys only when in front of a computer.
This can affect the earning potential of the site because usually, with survey sites, there is a limit to the number of correspondents allowed per survey.
And if you can't answer a survey on a mobile device conveniently, other members might beat you to it. That is why it is really ideal if you can complete surveys on a mobile device conveniently as well.
Who can join Xcel-Online Surveys?
As you already know, this survey panel is geared towards residents of India. But you will be able to register even if you live outside India.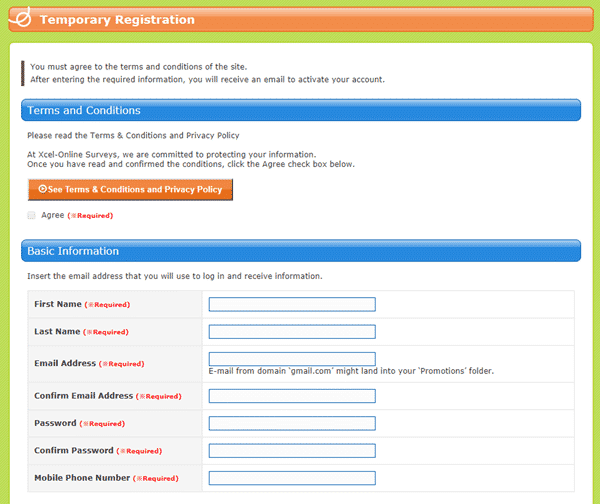 I do not see the use though of registering if you don't live in India because as mentioned, the rewards you will get are all from companies based in India.
However, if you are a resident of India, you also have to be at least 13 years and older at the time of registration in order to be eligible to become a member.
But there are so many great survey sites in India, so even if you live there, Xcel Online Surveys is not really the best use of time, in my opinion.
If you are above 13 years but below 18 years, the rewards will go to your parent or guardian. The site is also not limited to one member per household.
So, if there are other members of your household interested in becoming a member, they can do so as well.
Can you get support?
If you want to get in touch with their support team, you can do so by using the contact form provided on their website.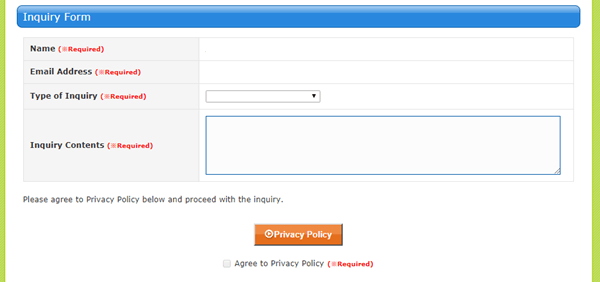 You can also use their FAQ section if you have any questions about the site. I do have to say, their FAQ section does cover most of the basic questions you will face when you become a member of their panel.
If you will be sending your inquiry via their contact form, take note that inquiries will be handled during business hours only. So, you might want to consider that before submitting an inquiry.
Overall, they have a decent support system in place for their members.
Final Verdict
Xcel-Online Surveys is a legit survey site that does reward you for completing their surveys. But it is quite limited in what it can offer.
But let's finish this review by summing up its pros and cons to help you get a better overview before making your final decision about joining or not.

Pros:
Has several payment options you can choose from
The referral program allows you to receive rewards upfront

Cons:
Rewards are only good for residents of India
Limited ways of earning
As you can see, if you don't live in India, there is really no point in becoming a member of their survey panel. But if you do live in India, it can be a decent site to join.
Just don't expect to earn a lot from it because there aren't a lot of ways to earn.
If you are looking for survey sites that will allow you to earn regardless of where you live, I recommend you check out the top survey sites in your country instead.
This list has plenty of survey sites to choose from and all of them have good earning potential.
If you have any comments, questions, or have any experiences with Xcel-Online Surveys yourself, I would love to hear from you in a comment below.