If you are new to earning online, joining a survey site is actually one of the better ways to earn extra cash for free. That's because it is fairly easy to earn rewards. You simply have to answer a few questions and you get paid.
But, that will only be true if a survey site is legit and pays well. If you've been doing some searching and encountered a site called Yo Opinion, then you must be wondering, if it is a scam or a legit site?
Well, let me answer this right away. Yo Opinion is a legit survey site that does pay you for answering surveys. However, this is not the primary basis of whether a survey site is a good site or not.
To figure out if a survey site is worth your time, you have to consider a few things. This Yo Opinion review will reveal all the details you need to know so you can figure out if joining this panel is a good idea or not.
What is Yo Opinion and what does it offer?
As explained above, Yo Opinion (a site owned by the MSI Group which is the same company that runs Panel Opinion) is an online reward site that will pay you for answering surveys.
They collect quantitative information that companies use to gain a deeper understanding of their customer's tastes and opinions.
Now, to have a clear idea of how well you can earn from this survey site, we have to examine the earning opportunity it offers. So, here's how you can earn from Yo Opinion.
The earning opportunity – Paid surveys
Yo Opinion is a one-dimensional site. It only offers one way for you to earn and that is through paid surveys.
When you become a panelist for Yo Opinion, you will be eligible to answer their surveys.

If you are new to this, the way paid surveys work is, you will be asked to complete a certain number of "profiling" questionnaires in order to know if a survey is relevant to you or not. So, when you click on a survey, don't expect to answer the actual survey right away.
You will have to get through the profiling part first. If you qualify for the survey, then that's the time you get to answer the actual survey.
Once you complete the survey, then you will receive the amount promised.
The one unique thing about Yo Opinion is, unlike most of the survey sites today, it offers surveys that are geared towards teens. So, it's a more beneficial site for teens to join.
How do you get paid?
Yo Opinion pays you a certain amount once you complete a survey. They don't use a point system for their rewards.
This is a good thing, in my opinion, because you can easily see right away how much you will earn instead of having to try to convert points into dollars like you have to on some sites.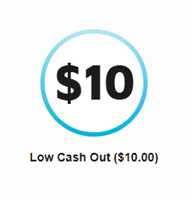 Once you've earned $10, you can then request payment via PayPal or via wire transfer.
When you reach $10.00 or more, you can go to the Cash Out page. You then select 'PayPal' or 'Wire Transfer'. A window will appear with the option to enter your PayPal email address or account details for wire transfer.
You need to make sure the information you provide is correct. So, make sure to always double-check the info you provide because unfortunately, Yo Opinion will not be responsible for any typing errors in your address.
I do like the fact that they have a relatively low payout threshold and they offer payment via PayPal. This makes it easier for you to withdraw your earnings.
If you are interested in more sites that pay via PayPal, I suggest you check out the top sites that pay via PayPal.
How much money can you make?
If you were hoping to earn a regular amount from this site, then, you will be disappointed. Seeing as it offers limited earning opportunities, it's kind of hard to earn a steady paycheck so to speak.
You have to remember, to earn from a survey, you actually have to qualify for it. So, even if you receive a survey invite, there's no guarantee you will earn from it. You have to get through the qualifying process first.
And in my experience, you won't always qualify for a survey. Although they have a relatively low payout threshold, you will really need to be very patient with this site because they don't pay that much for each survey you complete.
In my opinion, Yo Opinion has low earning potential. But they do offer a way to compensate for the lack of earning opportunities.
Every month, they hold a prize draw for people who will be able to qualify. You can win around $250 in cash or prizes. You can join if you reach the required number of mini polls answered, as well as for completing your profile questionnaires (you can only do this once).
It's not really something you can depend on for additional earnings, but at least, it gives you the chance to earn additional rewards.
Overall though, I would say that the earning potential of this survey site is quite low and you won't be able to earn a significant amount from this site quickly.
Can you use it on mobile?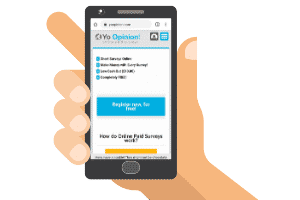 A good thing about this survey site is, you will be able to access it from a mobile device using a mobile web browser. It doesn't have a standalone app you can download so you will have to make do with the browser.
But their site is mobile-friendly, so you will be able to read all the content clearly without having to zoom in.
This makes it a lot more convenient to answer surveys and makes it a bit more useful because you don't need to sit in front of a computer to answer a survey.
Who can join Yo Opinion?
Yo Opinion does not indicate on their site which country it is available in. But you will know if you are eligible to join when you try to register.
When you sign up, if you live in a country where Yo Opinion is available, you will be able to get to the registration form.
Otherwise, you will see a message saying that you live in an area where Yo Opinion is not available.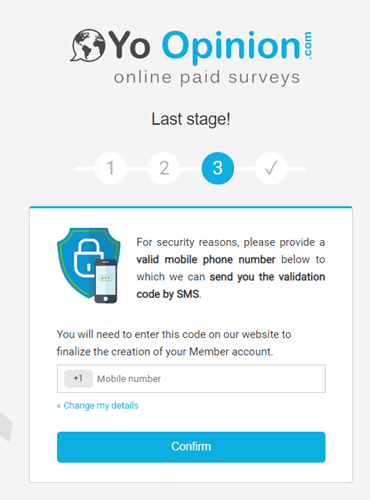 To sign up as a member, you simply have to fill out the registration form, provide your personal info, including your postal address. Then, as you can see in the photo above, you will also need to provide your mobile phone number.
This is because to complete the registration, they will be sending you a verification code via SMS. You will need to provide this code to complete the sign-up process. So, make sure to have your mobile phone in hand when you sign up.
Can you get support?
If you have any questions about the site, you can first check their FAQ page to see if you can find the answer you are looking for. Their FAQ page discusses most of the important topics you need to know about the site.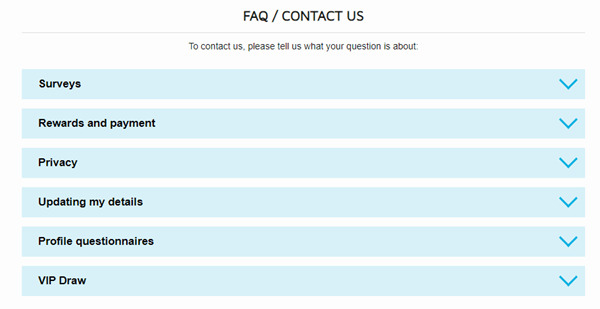 If you can't find the answer you are looking for, then you can send them your question by clicking on the link "Not found the answer you're looking for? Get in touch with the team via the contact form."
You will find this link at the bottom of each question. By clicking it, you will be redirected to their contact form where you can submit your question for their support team.
Overall, I would say that Yo Opinion provides a decent support system for its members.
Final Verdict
Yo Opinion is a legit survey site that does pay you for answering their surveys. It's a rather one-dimensional survey site but it has its pros and cons.
So let's end this review with a summary of its pros and cons so you can better decide if this survey site is worth joining or not.

Pros:
Relatively low payout threshold
Their site is mobile-friendly
Payment via PayPal is available

Cons:
Limited earning opportunities offered
Low rewards
As explained at the beginning of this review, Yo Opinion is a pretty one-dimensional survey site. It is both a good thing and a bad thing.
It is a good thing because earnings rewards will be very simple. You just have to answer surveys. It's a bad thing because if there aren't any surveys available, you won't be able to earn from this site.
Although it has a relatively low payout threshold, you will need to be extra patient to reach the threshold because they don't pay that much and you won't always qualify for the surveys.
Yo Opinion can still serve as a decent secondary site though because it offers a convenient payment method (PayPal and wire transfer). You just need to be very patient with this site.
If you are looking for sites that will allow you to earn regularly though, I would recommend you check out the top survey sites in your country instead. The sites on this list offer several earning opportunities so you can earn on a regular basis.
Plus, you will be able to find a site you can join regardless of where you live.
If you have any comments, questions, or have any experiences with Yo Opinion yourself, I would love to hear from you in a comment below.