If you are looking for a site that can help you earn extra cash, you have maybe considered becoming a beta tester.
One site that offers you to become a beta tester is called Betabound where can can test the latest software or hardware.
But is Betabound a scam or is it a legit site?
Let me address this question right away so we can move forward and discuss the other aspects of this site. No, Betabound is not a scam. It is legit, BUT you need to know exactly what you get into as it might not be what you expect.
This Betabound review will reveal all the details about the site so you can determine if this site is worth joining or not.
What is Betabound and what does it offer?
Betabound used to be called OnlineBeta. But ever since the name change, they have also improved a lot about their site. It is owned by a company called Centercode.
What this site offers is a chance for you to participate in beta testing of tech products like certain programs and even hardware.
Now, to understand how well you can earn from this site, we have to take a closer look at the opportunities it offers.
I have made a short video that gives you an inside look and shows exactly what Betabound offers. You can also read all the details below the video.
Option 1 – Testing projects
As you can probably tell, the main opportunity Betabound offers is testing projects. This is where you get to test out tech products.
When you join the site, don't expect to join a testing project right away. There's an exact process on how to start it.
The first thing you need to do is set up your test platform profiles. Think of these as the basis for which tests Betabound will send your way.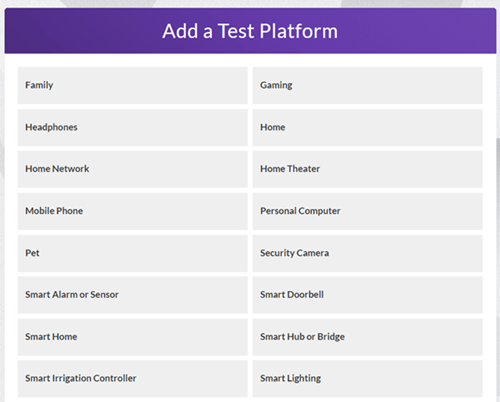 You first have to add a test platform profile. When you do that, you will be asked to select a category. There are plenty of technology categories you can choose from and you will be able to create a profile for all of them if you want.
But, I suggest you refrain from doing that. It is only recommended you make a test platform profile of a technology you already own. For example, you can create a profile for gaming.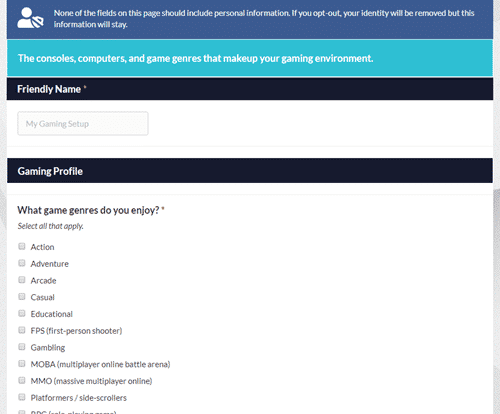 When you choose gaming, you will be redirected to a profiling survey page. You will have to answer all the questions to build your profile. The information you've provided on this profile will be used by Betabound to qualify you for testing programs.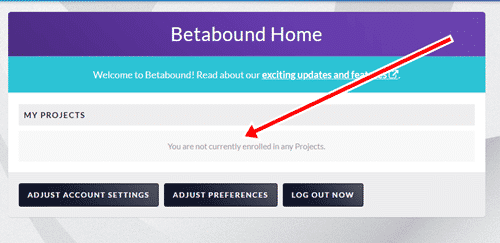 Once you've finished setting up your test platform profile, all you have to do is wait for an opportunity to participate.
You can see these testing opportunities when you log in to their site (refer to photo above). It will be listed under Available Opportunities.
But in general, you just need to be aware that it can take some patience to find projects you can participate in on Betabound. Alsom you need to be aware that it is not Betabound itself that conducts the tests.
In fact, they say in their FAQ section that it is a website devoted to listing all the available beta testing opportunities out there.
So this means it is just a list of beta tests. You will not take them on Betabound itself and they will not be responsible for the test, how many you get access, etc. It will just be a list.
And you can actually go to their website and see links to most of the available beta tests even without signing up. So if you want to do beta tests but do not feel comfortable with signing up for Betabound, you can just check out that list.
Every project you participate in will have a set of instructions you need to follow.
However, just be aware that Betabound does not pay you to participate in the tests they list on their site – but I will go more into detail about this later.
Option 2 – Ambassador Program
The Ambassador Program is a special opt-in group you can join to earn rewards. All you have to do is help recruit new testers for specific opportunities. It's like the referral program you usually find on survey and GPT sites.
You have to reach out in your area or network, or to your friends, family, and colleagues and let them know about the testing opportunity. You'll be rewarded directly based on how many qualified candidates you find who actively join and participate in that test.
You will receive instructions on how to invite people once you join the Ambassador Program.
You apply to become an Ambassador by filling out what they call an extended profile where you have to give your address, phone number, and more.
How do you get paid?
Usually, when you join user testing sites where you can test and give feedback, you will get paid in some way – often even with quite high rewards.
Here Betabound is, however, different as they claim giving rewards will make the feedback unreliable.

In my opinion, this is a really poor argument.
If you have to spend maybe an hour or more to do a beta test you, of course, would like to get compensated for it. That does not mean you will not give proper feedback.
There are hundreds of sites you can join where you will get paid to give feedback.
But I understand why Betabound says this – it seems that it is because they just provide links and probably get paid to provide members to the tests.
But by not giving any rewards themselves, they do not have any cost. So it is, of course, a better business for them not to pay.
I do understand their argument about it being more reliable but I do just not think it is correct. And I do not think it is fair having to do a long beta test without being compensated for it at all.
They do mention that some companies will themselves give you some kind of reward once the test is completed. But there is no guarantee of this and Betabound has nothing to do with these rewards.
How much money can you make?
As stated above, there's no guarantee you will earn anything for participating in tests through Betabound.
In fact, they do not believe you can give proper feedback if they would pay you.
I think this is a huge minus of Betabound as the tests usually take quite some time and it seems very strange that they are not willing to pay you anything compared to many other sites where you can get paid to give feedback.
But then again it might not be so strange when you look at what Betabound really is – it is really just a collection of links to beta tests and they do not have anything to do with the tests themselves.
So you should only join Betabound if you are really passionate about doing tech beta tests and do not care about getting paid for it.
Can you use it on mobile?
The nature of Betabound's opportunities isn't really fit for mobile devices unless you will be asked to test a mobile app or game. However, you will still be able to access their website from a mobile device.
You just have to use a mobile web browser. The good thing is, their site is mobile-friendly so you will be able to read all the content without having to zoom in. This will help you get to testing opportunities quicker.
As for the work that you need to do, most of it will be done on a computer, unless, as mentioned above, if you are asked to test mobile apps and games.
Who can join Betabound?
One good thing about Betabound is it is available globally. That means you will be able to sign up as a member of the site regardless of where you live.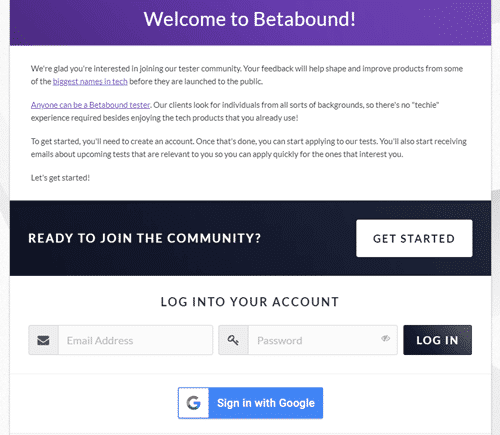 Their sign-up process is also very simple. You can simply fill out their sign-up form or you can log in to their dashboard using your Google account.
Once you do any of the two registration options though, you will still need to verify your account. So, make sure to check your email inbox for the verification link.
Can you get support?
Betabound also provides decent support for its members. It has a contact form you can use to send in your inquiry in case you need to talk to their support team.
They don't have an FAQ page but they do have a blog that discusses most of the important topics. You can also pick up a lot of tips by reading some of their posts.
And just to add, some of their blog posts are also informative and useful. Overall, I would say that they have a good support system in place for their members.
Final Verdict
Betabound will give you access to legit beta tests but you need to join with the right expectations.
Let me end this review by summarizing its pros and cons so you can get a better overview of what the site is about and so that you can decide if this site is worth joining or not.

Pros:
You can get an overview of legit beta testing tasks
Available globally

Cons:
You do not get paid to participate
Just a collection of links to beta tests
Betabound might be worth considering if you are into tech products and if you like to test out new programs and gadgets. That is the real value that this site offers.
But you should only do it if your are really passionate about this – if you would like to earn a bit for giving feedback, Betabound is not the right platform as they do not pay you anything.
If you are looking for a way to earn extra cash by giving feedback, there are better sites that will allow you to do that. For a list of these sites, I suggest you check out the top survey sites in your country.
The sites on this list will allow you to earn on a regular basis since they all have good earning potential and several earning opportunities available at any given time. Plus, you will also be able to find a site you can join regardless of where you live.
If you have any comments, questions, or have any experiences with Betabound yourself, I would love to hear from you in a comment below.