Cash4minutes claims you will be able to turn your extra minutes from your phone company into cash. They say you can do this by simply calling certain phone numbers and then listen to radio broadcasts.
It sounds like a fairly easy way to earn and it might be something you are considering. But before you go and register to this site, it's wise to do a bit of due diligence first.
So, is Cash4minutes legit or is it is just another scam?
This is, of course, of utmost importance to know so you do not end up joining a site that will not pay you. The next thing you need to figure out is if it is really worth joining or not.
And to find out if Cash4minutes is really worth your time, we have to consider a few things. This Cash4minutes review will reveal the truth about what the site has to offer so you can decide if it is something you should invest your time into or not.
So, let's begin, shall we?
What is Cash4minutes and what does it offer?
Cash4minutes is essentially a Get-Paid-To (GPT) site that will pay you for calling certain numbers.
Now, to figure out if this site is worth it or not, we need to know more about what it has to offer. And the first thing we're going to examine are the earning opportunities it offers so you can understand how it works and how well you can earn from.
I have, therefore, made a video that give you an inside look and shows exactly how you can earn from Cash4minutes. You can also read all the details below the video:
Option 1 – Making calls
As mentioned above, one way to earn from this site is by calling certain numbers. When you log in to the site, you can view all the numbers you can call by going to their "Access Numbers" section. You will then see something similar to the photo below.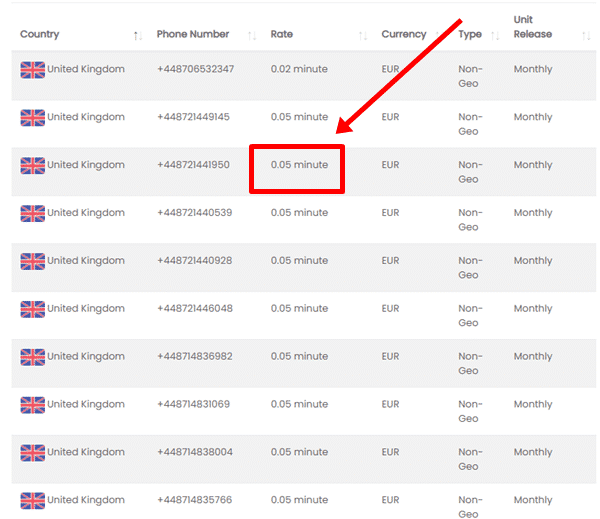 All you have to do is choose which number you want to call. And as shown in the photo above, you will see how much you will earn for calling that number. So, the best way to maximize your earnings is to call the numbers that offer the highest reward per minute.
When you call the number, what happens is, you will be listening to a radio broadcast. So, you won't actually be talking to a person. Think of it as listening to a voice mail.
You can just let the call run for several minutes or until the broadcast is over. When that happens, you can simply hit redial to call it again.
That's all there is to it. The actual process for earning is really very simple and you can do it as many times as you want. But take note that your phone provider will charge you like it normally does. So, it is best to only use up your free minutes so you won't actually be spending anything.
Plus, it is your responsibility to keep track of how many minutes you've spent on calls. That's why you need to be careful and always take note of how many minutes you've used up if you want to be productive on this site.
Before you can start calling though, you have to add your phone numbers to their system (refer to photo above). To do that, just go to their "My Phones" section and add the phone numbers you will be using to call their access numbers.
You have to do this because this will be the only way for Cash4minutes to recognize your number and credit you with the appropriate reward. They use a caller ID system to assign the appropriate reward during calls. If you use a number that is not registered in your Cash4minutes account, you will not earn anything.
The good news is, you can register as many numbers as you want and it doesn't matter if it is a landline or a mobile number. You can use whichever one you want.
Now, you might be wondering how the site is able to pay you for calling these numbers. Well, the catch is, network providers will actually be paying Cash4minutes when any of their numbers are used to call these access numbers.
That's how the site is able to pay you. And as to how you will get paid, I will explain later how to withdraw your earnings.
Option 2 – Sending SMS
Not only will you be able to earn from your unused minutes of your phone or mobile company, you can also earn from your unused SMS allocation. Yes, you can also earn by sending SMS messages using the numbers you registered on the site.
Each day, Cash4minutes will automatically generate a collection of unique SMS messages you can send to their numbers.
Take note that you will only earn units (the currency they are using) if the SMS is sent to phone numbers they advertise, and from the mobile number which you registered on their site.
When sending an SMS, there are some rules you have to follow. You must send the exact content which Cas4minutes will provide, to the numbers displayed in order to earn. If you send multiple SMS with the same content, then you will not earn a unit.
You can only earn a maximum of between 200 – 300 SMS per day. The number will be randomly determined per day to avoid being abused by systems that can send SMS messages automatically.
Option 3 – Referral program
Lastly, you can also utilize their referral program so you can earn by inviting other people to join Cash4minutes. To earn from their referral program, all you have to do is log in to their member dashboard and go to their My Referrals section.

Then, input the email address of the person you want to invite and click the "Send Invitation" button.
The site will then send an automatically generated email inviting the person to join the site. Once they click the link on the email and registers to the site, they will become your referral.
And as shown in the photo above, you will earn 5% of what your referral will earn. Of course, it will be shouldered by Cash4minutes and will not be deducted from your referral's earnings.
It's a nice way to earn passively, but you have to make sure the person you invite is really interested in earning from the site. Otherwise, you won't really earn anything.
Recommended: Check Out the Top GPT Sites
How do you get paid?
Every call you make will earn you a certain amount and the SMS you send will earn you a certain number of units. They are not completely clear about what a unit is worth and the payment system is one of the many quite confusing things about Cash4minutes, in my opinion.
But one thing is clear and that is that you can then withdraw your earnings in several ways.

As shown in the photo above, you have the option to withdraw your earnings via direct bank transfer or donate to charity. You can also convert your earnings to Bitcoin or Amazon gift vouchers.
Before you can withdraw your earnings though, you will have to earn 20 units.
Unfortunately due to an increase in bank charges (or so they claim), they have implemented a transaction fee of €5 for EUR bank transfers, and either €15 or $15 for international bank transfers. If you decide to withdraw your earnings via direct bank transfer, the transaction fee will be very high.
So, it's not the most ideal payment option, in my opinion, as you will have to pay a big part of your hard-earned cash.
Also, you need to be aware that there is no guarantee you will get paid but I will explain more about this below.
How much money can you make?
You will be earning around $0.05 to $0.1 per minute you spend calling an access number. It will, however, depend on the number you will be calling and the country.
But overall, in my opinion, the rewards are actually quite low. For sending SMS, the reward will even be significantly lower.
That's why the earning potential of this site is quite low. You will literally have to spend hundreds of hours calling and sending SMS to earn a decent amount.
But on the bright side, what's good about Cash4minutes is, you will actually be converting your unspent minutes and SMS from your phone company into cash. Not a lot of sites offer that kind of opportunity.
So, it all boils down to your willingness to spend a bit of time converting your unspent minutes and SMS into cash.
However, before signing up there is one very important thing you need to be aware of when it comes to the terms you agree to when signing up.

As you can see in the image above, Cash4minutes' terms clearly states that payment is not guaranteed.
In my opinion, there is a very strange thing to have in their terms. They do not really explain more about why it is not guaranteed but you agree to this when signing up.
So you do not know what that really means and you might risk never being able to get paid – and you will even have agreed to this when signing up.
AFter having tested hundreds of free ways to earn money online, I have very rarely seen any terms like this. Usually, you will, of course, be guaranteed to get paid for thw work you do, if you do it honestly.
But that does not seem to be the case on Cash4minutes and you need to be aware of this before signing up.
Can you use it on mobile?
Cash4minutes has a mobile app you can download but this app will only be for sending SMS messages.
So, if you want to register a number on their dashboard using your mobile device, you will have to use a mobile web browser to log in to their site.
The good news is, their site is mobile-friendly, so you won't have to zoom in to read all the content.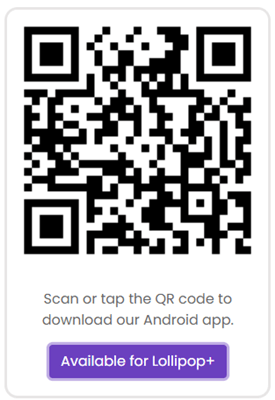 As for their mobile app, it's only compatible with Android devices that are using Android Lollipop versions or higher. And it's not available in the Android app store. You can only download it from their website. That will also mean you have to install the app manually.
If you don't know how to do that, I would suggest you check out how to install APK files first.
Who can join Cash4minutes?
Technically speaking, you will be able to join Cash4minutes regardless of where you live. However, what I noticed when I tested the site is, there are no access numbers for the US.
So, even though you will be able to sign up as a member if you live in the US, it's not a viable option because you will end up calling international numbers, which will be more expensive.
So, you won't exactly be earning if you do that. The best way to find out if you can earn from Cash4minutes is to register as a member and then log in to the site and check if there are access numbers for your country.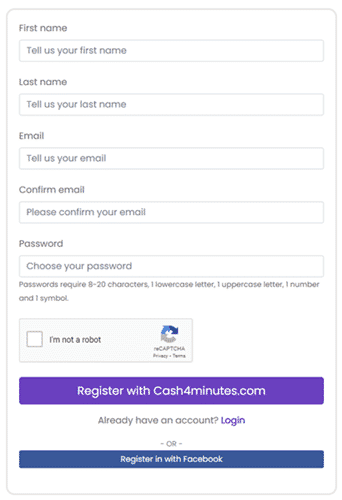 The registration process is pretty simple. You just have to fill out the registration form and then click the confirmation link that will be sent to you via email. You can also use your Facebook account to sign up. Once you've done that, you can now log in to the site and start earning.
And as I've suggest, it is best if you check the available access numbers for your country first to see if you will really be able to earn from this site.
Can you get support?
If you have any questions about the site or your account, you can check out their FAQ page and even their Terms and Conditions page first. These pages will basically explain how the site works and you will find bits of useful information.
But if you can't find what you're looking for, then you have to get in touch with their support team. You can send a message using the contact form provided on their FAQ page or Contact Us page. You can also just send them an email directly at help@cash4minutes.com.
Overall, I would say they have a decent support system in place for their members since they offer multiple ways for you to communicate with their support team.
Final Verdict
Cash4minutes is a legit GPT site that will pay you for calling specific numbers and sending SMS messages. It has a couple of good features to offer but it also has certain drawbacks you need to consider.
To give you an overview of what the site has to offer, here's a summary of its pros and cons. It should help you decide whether this site is worth investing your time into or not.

Pros:
Offers a simple way to earn
You can convert your unused minutes and SMS into cash

Cons:
Limited earning opportunities offered
Low rewards
Has a high payout threshold
High transaction fee for direct bank transfers
Payment is not guaranteed
In my opinion, Cash4minutes is not for everyone. If you are mainly looking for a site you can earn extra cash from, there are better options available.
But if you have a lot of unused minutes and SMS messages from your phone company and a lot of time to spare, then this can be a viable option.
You could say you are turning trash into treasure since those unused minutes and SMS will be gone after each month. That's about the only value this site offers, in my opinion. You also have to put up with high transaction fees if you want to earn cash from this site.
And you also need to be aware that payment is not guaranteed, so you can potentially end up not getting paid.
That's why if you are looking for great ways to earn, I would instead suggest you check out the top survey and GPT sites in your country. The sites on this list all have good earning potential and you don't have to pay high transaction fees if you want to earn cash.
You will also be able to find a site you can join regardless of where you live.
If you have any comments, questions, or have any experiences with Cash4minutes yourself, I would love to hear from you in a comment below.