If you are a person who exercises daily, there's an app called CashWalk that claims you can earn money by walking. So, it can definitely be a great motivation to keep exercising.
But is the CashWalk app legit or is it just a scam?
I have signed up and tested the app, and I will share everything I have learned about the app with you in this CashWalk review.
That way, you will know exactly what to expect from this app before you even become a member. Then, you can decide if it is a good fit for your daily routine or not. So, let's go ahead and take a closer look at CashWalk, shall we?
What is CashWalk and what does it offer?
CashWalk is actually a mobile pedometer app you can use to count the steps you take. That's really the main purpose of this app. It's pretty similar to Sweatcoin, which is another app that offers the same kind of earning opportunity.
And yes, it is indeed a legit app since it really does what it claims to do which is allow you to earn money by walking.
The developers designed this app to help motivate people to exercise through the rewards they offer. At least, that's what their website implies.
Now, to fully understand how the app works, we have to examine the earning opportunities it offers. So, here's how to earn from CashWalk.
Option 1 – Walking
The primary way of earning from CashWalk is to take a walk (or you can even run). Since it is a pedometer, it will be able to track the number of steps you've taken using the sensors of your mobile device.
But the good thing about this app is, it actually works even when you are on a treadmill. It can still track the steps you've taken.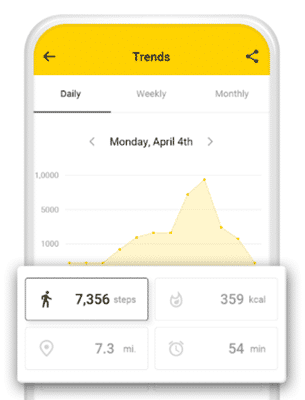 That also means the app will not require you to enable the GPS of your mobile device which is a good thing because it will consume less battery and you don't actually have to leave the house if you have a treadmill.
For every 100 steps you take, you will earn a coin. Then, you can go back to the app and simply press the collect button to collect the coins you've earned while walking.
When you collect your coins, you will first have to watch a video ad, which makes the collection process longer than necessary, in my opinion.
Take note that the app has a limit on the number of steps you can earn from. Every day, you can only earn from a maximum of 1,000 steps.
That's how simple it is to earn using the app. You can also easily see how many steps you've taken because their pedometer will appear on your lock screen. So, you don't need to keep opening your app to check how many steps you've taken.
Option 2 – Scratch-a-card game
This game is pretty simple. As the name suggests, you can scratch a digital card to see if you've won a prize.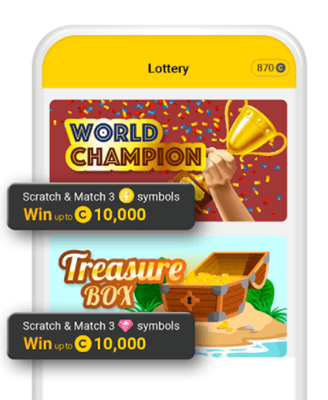 Every day, you are given two free tries to scratch a card and win prizes. You can win certain a number of coins (up to 10,000), which is again, not a lot. After you've used up your two free tries, you can watch a video ad to scratch another card.
You can keep doing this until there are no more video ads to watch. I don't really consider this a good earning opportunity because there's no guarantee you will earn anything, but since it really doesn't cost you anything aside from the time you spend watching video ads, then I would suggest you still use it to make the most out of it every day if you plan to use this app.
Option 3 – Referral program
There isn't a lot of info regarding their referral program, but it works just like any referral program you will encounter on Get-Paid-To (GPT) apps.
If you are not familiar with what this opportunity is, it's basically an earning opportunity where you will be asked to invite other people to join the app.
In return, you will receive a small compensation once your referral meets a certain requirement. To invite a person, you just have to share your invite link. Then, when the person uses the link to download and install the app, they will become your referral.
But before you can earn from your referral, they must earn a certain number of coins. Apps do this to ensure that you aren't just creating fake accounts to get the reward.
Recommended: Check Out the Top Survey Apps
How do you get paid?
As explained above, you will earn a certain number of coins for using their pedometer and winning in their scratch-a-card games. But what can you do with the coins you've earned?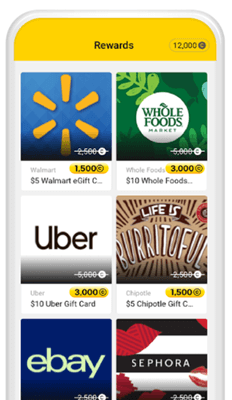 Well, you can use them to redeem various rewards. As you can see in the photo above, you can redeem various gift cards from Walmart, eBay, Sephora, and more. You only need to earn $5 to redeem a gift card.
The app used to offer PayPal as a reward option, but now, you can only redeem gift cards. The good thing though is, a $5 gift card used to require you to earn 2,500 coins. They have since reduced it to 1,500. So, redeeming a reward is now a bit faster.
However, if you really prefer to earn cash, I would recommend you check out the top sites that pay via PayPal instead.
How much money can you make?
The amount you can earn from an app like this will usually depend on how often you use it. In other words, it will all depend on how often you exercise. If you walk a lot daily, then you will be able to maximize your earnings from this app.
But it does have a daily limit of coins you can earn (10 coins). So, your daily earnings will be quite limited. That's where the earning potential of this app is really affected. It will basically ensure that it will take a couple of weeks before you will be able to reach their threshold.
That's why I would say the earning potential of this app isn't really that good. But the real value this app offers is it will actually motivate you to exercise and be active because you can get something out of doing so.
Can you use it on a desktop?
Since the app promotes physical activity, I don't really see the need for it to be used on a desktop. Plus, it will require the use of a sensor that can only be found on a mobile device.
So, to answer the question above, no, you can't. You will really need a mobile device.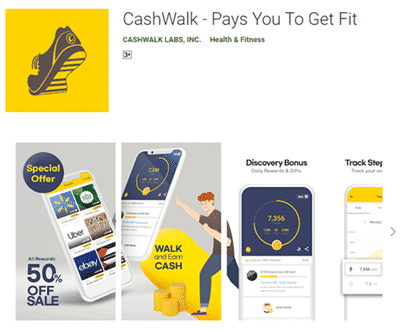 As for their app, as of the writing of this review, it is only currently available for Android devices. But they do say on their website that the app for iOS devices is currently in the works and they are accepting pre-registrations.
So, if you are an iOS user and you are interested in using this app, you should go to CashWalk's website and pre-register.
The app is very easy to use, but as mentioned earlier, it has become a bit spammy since you need to watch a video before you can collect your coins.
It's more of a nuisance really rather than just a design flaw, in my opinion. But hey, when you are examining an app, everything counts, right?
Who can join CashWalk?
CashWalk doesn't really tell you which countries it is available in. So, the best way to figure out if it is available in your country is to go to the Google app store and search for it. If it appears in the search results, then that means it is available in your country.
If it doesn't, then you are out of luck. To start using the app, you have to download and install it first and then go through the registration process. It's relatively straightforward, so you won't have a hard time registering. Once you are done with the registration, you can start using it right away.
Can you get support?
If you have any questions about the app, you can check out the support section of their app since their website really doesn't provide a lot of information. And if you have questions that can't be answered by their support page, you can just submit your inquiry through the contact form provided inside the app since their website doesn't have a contact form.
In fact, I don't really consider their website a proper website. It's more of a landing page that will direct you to where you can download the app. That's all their site does, which is kind of useless, in my opinion.
But overall, I would still say they have a decent support system for their members since they offer a way for you to get in touch with their support team. I just wish they would put more information on their website.
Final Verdict
CashWalk is a legit pedometer app that will reward you for exercising. It has a couple of good features, but it has certain limitations you need to consider.
Let me end this review with a summary of its pros and cons to give you an overview of what the app has to offer. That way, you can determine if this app is a good fit for you or not.

Pros:
Offers an interesting way of earning
Their app doesn't require the use of a GPS to track your steps

Cons:
Limited earning opportunities offered
Low rewards
Doesn't offer cash rewards
If you are looking for an app to earn extra cash from, this isn't the best app to do it. But if you are just looking for a motivational tool to help you stay fit and healthy, this can be a decent choice. The rewards you can get from using this app can serve as motivation. That's really the true value this app offers.
You just need to set your expectations so you know you won't be earning a lot from this app. If that's fine with you, then, by all means, install this app on your device.
But if you are mainly looking to earn extra cash, I would instead suggest you check out the top survey and GPT sites in your country. The sites on this list all have good earning potential and most of them offer cash rewards as well.
Plus, you will definitely find a site you can join regardless of where you live.
If you have any comments, questions, or have any experiences with CashWalk yourself, I would love to hear from you in a comment below.