Chequity.io is a GPT (Get-Paid-To) website that promises to reward you for completing different tasks like taking surveys, watching videos, downloading apps, and much more.
But with so many GPT sites around, it can be hard to find out which ones are worth it and which ones are scams.
So is Chequity legit or a scam to stay away from?
This Chequity.io review will give you an inside look and show you all the details, so you will know exactly what to expect.
So let's take a closer look at what this site has to offer, shall we?
What is Chequity and what does it offer?
As explained above, Chequity is a GPT site that will allow you to earn by completing their offers. Since it is a GPT site, expect to earn rewards in several ways.
Now, to get a clear picture of the earning potential of this site, we have to examine every earning opportunity it offers. So, here's how you can earn from Chequity.io.
Option 1 – Paid Offers
Every GPT site will allow you to earn by completing paid offers. Chequity is no different. When you log in to their site, you can view all the available paid offers by going to the Earn section.

One thing you need to take note of is, Checquity doesn't have its own paid offers. Instead, you will be provided an offerwall. If you are not familiar with this term, it's basically a bulletin board of paid offers from their partners.
The way it works is, Chequity.io works with its partners to bring you offers you can complete. And in turn, they receive a small cut for every offer you complete. There are a few times GPT sites have their own offers, but it is not very often.
And just so you know, most paid offers will ask you to either answer a survey, sign up to a website, download an app, play a game or answer a quiz.
Every paid offer has a set of instructions you need to follow to the letter. This will ensure you will receive the reward promised upon completion.
Chequity has a decent number of paid offers available, but the selection is not quite as big as it is on many other GPT sites though.
Option 2 – Watch Videos
You can also earn more rewards by simply watching videos. Yes, you read that right.
All you have to do is watch a video to earn points. For each video you finish, you will earn a certain number of points. However, don't expect to earn a lot of points for each video you watch.
In my experience, this earning opportunity doesn't really yield the highest reward. It doesn't take too much effort though, but in my opinion, it isn't the most efficient way of earning rewards.
I only suggest you do this when you've got extra time after doing the paid offers.
Chequity does not have a separate section for the video option, but you can find it on some of the offerwalls.
It would be more user-friendly if there was a separate section, as many sites where you can earn by watching videos have, but you just need to click a few extra times to get there on Chequity.
Option 3 – Paid Surveys
Although paid surveys can be found on the offerwalls, it does have a specific section on each offerwall available.
So, let me explain how paid surveys work in case this is your first time hearing about this type of earning opportunity.

When you answer a survey offer, the first thing that will happen is that it will ask you to provide profile information. Then, you will have to answer several qualifying questions. This is actually the screening process.
The survey is intended for a certain demographic, and if you fit the requirements, you get to answer the actual survey. If you don't, then at least you don't have to waste your time answering a survey that won't reward you. When that happens, all you can do is move on to the next survey offer.
It can take a bit of patience because you won't qualify that often for the surveys you find on Chequity. So, don't expect to earn from every survey you attempt to answer. There aren't also a lot of survey offers available.
You will receive the reward once you've completed the actual survey. And just to make it clear, the survey offers will come from other websites as well, just like the paid offers.
Option 4 – Referral Program
You can also invite people to join the site to earn rewards. You can do that by sharing your invite link with them. Just make sure to remind them that they have to use the link to get to the registration page of Chequity.
Once they sign up using your link, they will become your referral. You will then receive a commission of 5% on each offer they complete, that's over 20 points.
It's not a huge amount really. But once you manage to accumulate a number of referrals, it can add up to a decent amount, which can serve as a nice form of passive income.
But compared to a site like PrizeRebel, where you can get up to 30%, this referral program is really not very good.
Also, everything will rely on whether your referral will remain active on the site. So, I suggest you only invite people who are really interested in earning from this site if you decide to use this option.
Option 5 – Redeem Codes
From time to time, Chequity.io also hands out codes that will give you certain rewards.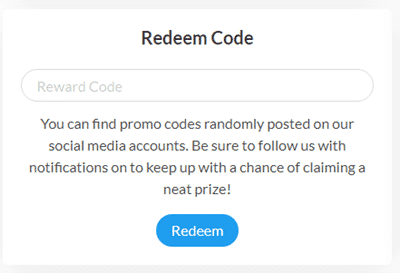 That's why it's important you follow all their social media pages to get the latest updates and see all the promo codes they hand out. You will be able to input the promo code when you log in to the site and go to Settings.
A promo code can only be used once and usually has a certain limit on the times it can be redeemed. So, make sure to keep an eye on that.
However, it is very rarely they currently post these codes. In general, they do not update their social media very often.
So do not expect to earn from the promo codes often, as you have to be very lucky to get find one.
Recommended: Check Out The Top GPT Sites
How do you get paid?
Every offer you complete on Chequity will earn you a certain number of points, which will be credited to your account.
1000 points equal $1 in real-world currency. And you will need at least 5000 points to withdraw your desired reward.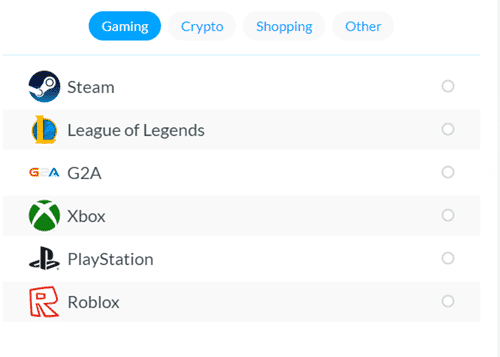 There are plenty of rewards to choose from. You can opt to redeem gift cards for Steam, Google Play, Amazon, eBay, and a lot more.
You can also exchange your points for cryptocurrencies like Bitcoin, Ethereum, Litecoin, and other crypto.
Lastly, you can withdraw your earnings via PayPal.
So, you can actually earn cash from this site. It's also a good thing that they offer multiple reward options. It's one of the more versatile GPT sites out there, in my opinion.
I also like the fact that you can withdraw your earnings via PayPal, which is highly considered the most convenient option today.
If you are interested in more sites that pay via PayPal, I recommend you check out the top sites that pay via PayPal.
How much money can you make?
The amount of money you can make from a GPT site like Chequity will depend on how active you are on the site. Since there are plenty of offers available daily, you will be guaranteed to be able to earn rewards regularly.
The other factor that can affect the earnings is how well each offer pays. And as you already know, Chequity doesn't have its own offers. It relies on other websites/partners.
In my experience, offers that come from other websites/partners usually pay lower compared to offers from the site itself.
That being said, you can still earn a decent amount from Chequity.io. You just need to be a bit patient to reach the threshold. Overall, I would say that it has a decent earning potential.
Can you use it on mobile?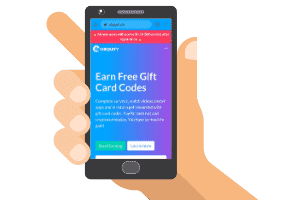 This GPT site doesn't have a mobile app you can download. However, you will still be able to use it on a mobile device by accessing it through a web browser.
The good thing is, their site is optimized for mobile use. That means you can read all the content conveniently.
But, I advise you not to do all the offers on your mobile device though, because some offers are best done on a computer. It will be more convenient that way.
There are certain offers that will require the use of a mobile device. Only then I suggest you use your mobile device for Chequity. But all in all, their website is mobile-friendly, which helps a lot in making it easier for you to earn.
Who can join Chequity.io?
The good thing about Chequity.io is it is available globally. You can sign up as a member regardless of where you live.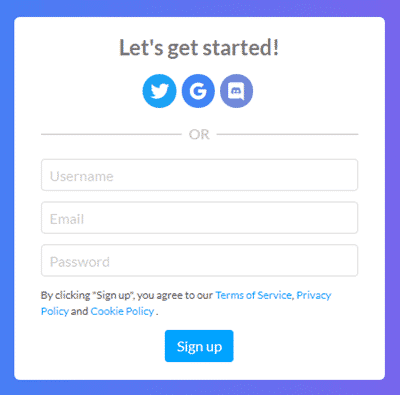 In fact, you can easily sign up as a member using your Twitter, Google, or Discord account. You also have the choice to provide your own login details.
Plus, you will receive a $0.50 sign-up bonus once you become a member of the site. It's not much, but at least it's a start. Not all GPT sites give sign-up bonuses.
Can you get support?
Chequity.io does have quite a comprehensive list of FAQs which is good because if you have any questions that need to be answered, you can often find them right away on the FAQ page. Reading their FAQ page will also help you understand the site and how it works.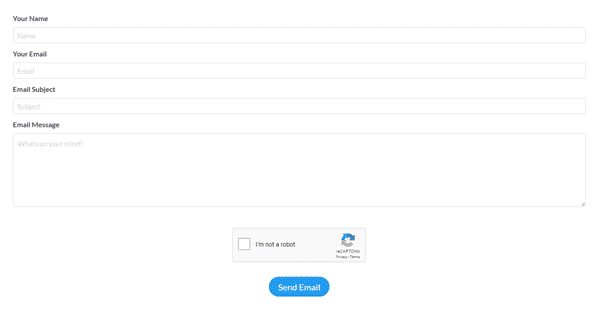 But if you can't find the answer you are looking for, you can always send your inquiry to their support team. You can use the contact form provided on their Contact Us page.
If you were hoping to communicate with their support team via their social media pages, I don't really recommend it. That's because their social media pages haven't been active for several months as of this article's writing.
Overall, I would say that they still do provide a decent way for you to get support when needed.
Final Verdict
Chequity.io is a legit GPT site that does pay you for completing the offers found on their site. It has a few nice qualities to offer and a couple of disadvantages as well.
Let me summarize its pros and cons to finish this review. It should help you decide if you should join this site or not.

Pros:
Low payout threshold
Offers several payment methods
Available globally

Cons:
Low rewards
Some earning opportunities are not available regularly
Not the most user-friendly site
For all intents and purposes, Chequity.io is a decent GPT site. What's good about this site is, it has a low payout threshold, and it offers several reward options to choose from.
In my opinion, it can serve as a decent secondary site to join because of those qualities. If it weren't for the low rewards the site offers, I would have recommended it as a primary site to join.
If you are looking for sites that pay better, though, I suggest you check out the top GPT sites instead.
The sites on this list all have better earning potential than Chequity. And you will also be able to find a site you can join regardless of where you live.
If you have any comments, questions, or have any experiences with Chequity.io yourself, I would love to hear from you in a comment below.