Are you looking for an easy way to earn extra cash?
If so, there's an app called Daily Watch Video & Earn Money that claims you can watch videos to earn coins and convert them to real money.
Now the question is, is this app legit, or is it a scam to stay away from?
Well, that's what you are about to find out if you continue reading this Daily Watch Video app review. This review will discuss the full details of what the app has to offer, so you will know exactly what to expect from it before you even sign up.
That way, you can make an informed decision on whether or not it is in your best interest to use this app. So let's go ahead and take a closer look at Daily Watch Video, shall we?
What is Daily Watch Video, and what does it offer?
Daily Watch Video is a GPT (Get-Paid-To) app that will reward you for participating in the opportunities it offers.
You will really receive coins for using its earning opportunities. However, this doesn't necessarily mean that the app is worth it.
To figure out if you should spend time on this app, you must first understand how it works. And the best way to do that is to examine the earning opportunities it offers.
For that, I have made a video explaining exactly how the app works. You can also read the full details below the video.
Recommended: Check Out the Best Ways to Earn Money Watching Videos
Option 1 – Playing Mini Games
If you base it on the name of the app, you would think that the way to earn from this app is just by watching videos, but surprisingly, that's not the case initially. Instead, you'll have to play the mini-games found inside the app.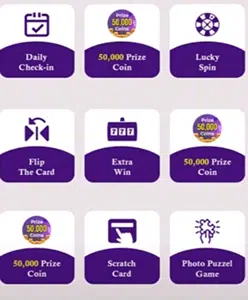 Once you log in to the app, you will immediately see all the mini-games you can play. All you have to do is choose which game you want to play and press it. The games are very simple to play and will usually just involve pressing a button.
However, let me just warn you that you'll have to deal with a lot of pop-up ads while using the app.
Aside from that, the app will also ask you to give it access to your photos and videos, which I found weird because there aren't any earning opportunities that will involve using your photos and videos.
Anyway, when you play a mini-game, you will usually win a prize in the form of coins. But to claim these coins, you'll have to watch a video. The app will offer you the choice to claim the coins or double them. Both options will involve watching a video ad, so you might as well just choose the option that offers more coins.
I also have to warn you that most video ads that will be shown are about get-rich-quick schemes, so you should never download the apps that are being promoted by the ads because they are more or less useless, in my opinion.
So that's all you really need to do to earn coins from this app. You just keep playing the mini-games as many times as you want and keep watching video ads to claim the coins. Later, I will discuss what you can do with the coins you've earned.
Option 2 – Referral Program
The other way to earn from this app is through its referral program. All you have to do is invite people to join the app by sharing your referral code with them.

When they install the app, they'll have to input your referral code once they log in to the app. When that happens, they will become your referral, and you will immediately receive 10,000 coins as a reward. Your referral will also receive the same number of coins.
It's a decent way to earn coins easily, but later on, you will find out why this is still not worth your time, in my opinion.
Recommended: Check Out How to Earn Money Online Watching Videos
How do you get paid?
As explained above, you'll earn coins every time you complete an earning opportunity. You can then convert your coins to real money through PayPal or Paytm.

But as you can see in the photo above, you'll need to earn a ridiculous number of coins before you are able to redeem any reward. To be exact, you'll need to earn at least 4,000,000 coins to make a $10 PayPal withdrawal.
That's a lot of coins to earn, and it will take you a very long time to earn it. Later, I will explain why that is the case. The payment system of the app is relatively simple, and I like the fact that it offers a convenient payment method like PayPal.
If you are interested in more sites or apps that use a convenient payment method, I recommend you check out the top sites that pay via PayPal as well.
How much money can you make?
I will tell you right now that the amount you can earn from this app won't be a lot. That's because it doesn't pay that well. Typically, you'll only earn around 1,000 to 5,000 coins per mini-game you play.
So you will really need to invest a lot of time to earn enough coins to redeem a small amount of real cash. In my opinion, your time will be better spent on other apps that have better earning potential.
This is why I would say that all the earning opportunities the app offers are still not worth your time. The rewards are really very low, which makes the overall earning potential of the app very low as well. You are better off investing your time in apps or sites that pay better.
Can you use it on a desktop?
Daily Watch Video & Earn Money is a mobile-only platform, so you will need to use a mobile device if you want to earn from it.
The app will only work with Android devices, so if you are an iOS user, I suggest you check out the best money making apps for iOS instead.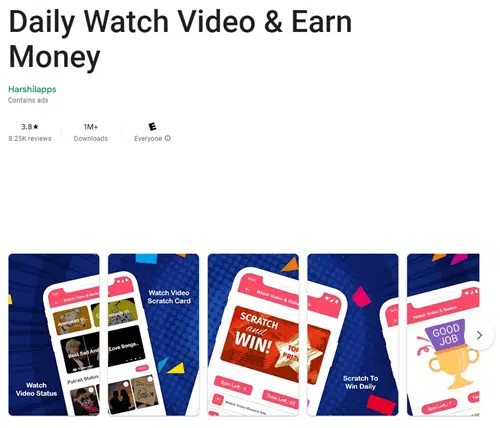 And as I've mentioned earlier, you will encounter a lot of pop-up ads while using the app, so it doesn't exactly offer the best user experience, in my opinion. You will likely become very annoyed when using it because you'll have to keep closing pop-up ads.
Who can join Daily Watch Video?
The app doesn't tell you exactly which countries it is available in, but from what I can gather, it is available more or less worldwide. The best way to find out is to search for it on Google Play. If it appears among the results, then it's available in your country.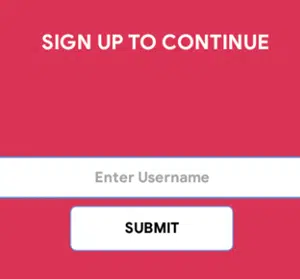 After you install the app and open it for the first time, you'll be asked for your user name. I was expecting that you would also have to provide your email address as well as a password before you can log in. But after you've provided your username, it will take you immediately to the member dashboard.
So there's really no registration process. What this means is if the app is somehow uninstalled from your device, you will lose all the coins you've earned. It also means you can't transfer your earnings from one device to another. It's a poor system, in my opinion, because there's no safeguard for the coins you will earn.
Can you get support?
The app also doesn't have a support page or even a FAQ page you can check out if you have any questions. So if you encounter any issues, you won't be able to resolve them on your own.
Plus, the app also doesn't have a contact form or even any contact information you can use to get in touch with their support team. So I would say it doesn't offer good support for its members. If you encounter any issues or have any questions, you won't receive any help from them.
Final Verdict
Daily Watch Video is a GPT app that will reward you for participating in the earning opportunities it offers. It doesn't have a lot of advantages, just mostly disadvantages you need to be aware of.
Let me finish this review with a summary of its pros and cons to give you an overview of what the app has to offer. Then you will understand why it's not worth it.

Pros:
Offers payment via PayPal

Cons:
Low rewards
The app is very spammy
Doesn't offer any support options
Will ask permission to access your photos and videos even though they have nothing to do with the earning opportunities offered
In case it's not quite clear yet, I do not recommend you use this app. It doesn't offer any upside apart from the convenient payment method it offers. There are plenty of other apps that use the same payment method that offer more advantages.
So I would say you stay away from this app and find other ways to earn extra cash instead. If you are intent on earning from watching videos, I suggest you check out how to earn money online by watching videos instead.
But if you are just looking to earn extra cash in general, I recommend you check out the top survey and GPT sites in your country instead. The sites and apps on this list all have good earning potential, so you'll be able to earn a decent amount in no time.
Plus, these sites and apps are not spammy, so the user experience will be quite pleasant.
If you have any comments, questions, or have any experience with Daily Watch Video yourself, I would love to hear from you in a comment below.