Ipsos Iris is a platform that promises to reward you for simply using their app or program. Yes, you read that right. It sounds so easy, right?
But is Ipsos Iris a legit platform or is it a scam? Does it really fulfill its promise and will reward you just for using their app/program?
This is a very important question that needs to be answered right away. Yes, Ipsos Iris is a legit platform. However, before you can figure out if it is then worth your time or not, there are a few things you have to consider.
This Ipsos Iris review will reveal the full truth about the platform so you can decide if it is really worth joining or not.
What is Ipsos Iris and what does it offer?
Ipsos Iris is a research panel of 10,000 active participants from all over the United Kingdom.
Its focus is to build a full and comprehensive view of how people use their devices to interact with apps and websites. It is owned by Ipsos MORI, which is also behind the site Ipsos i-Say.
It has a reputable company behind it which shows it is legit and you can definitely expect to get paid if you decide to join.
This site offers a passive form of income through the use of their app or program (depending on the device you will be using which I will talk about later).
To understand how Ipsos Iris works and how good its earning potential is, we have to take a closer look at the earning opportunity it offers.
So, here's how you can earn from Ipsos Iris.
The earning opportunity – Using their software
The only way you can earn from this site is by installing the software on the devices you use. You can install either on your mobile phone, tablet, laptop or desktop or on all of them.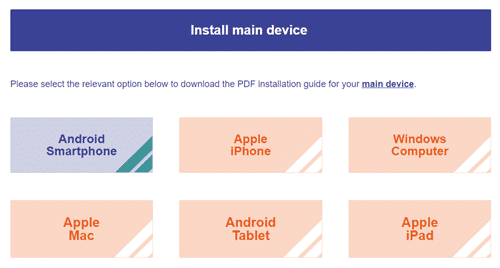 You have to install it on your main device first though. Your main device is your most used smartphone, or your most used tablet/computer if you don't have a smartphone.
So, if you decide your main device is your mobile phone, then you will have to install their app to your mobile phone first.
When you register to Ipsos Iris, you will be asked to identify your main device. Then, they will send you an email with the link to download their app or software (depending on your main device). All you have to do is open the link on the device you want to install it on.
You can refer to the instructions provided for the specific device you chose (refer to the photo above).
Once you've installed their app/software on your main device, after 24 hours, you will receive an email with the links to install their app/software on additional devices you have.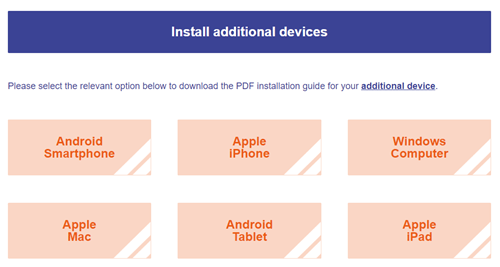 Again, just go to their homepage and view the instructions on how to install their program on additional devices. After the software is installed, you can start earning the rewards.
Now, let me explain to you how their software works. The software will actually just run in the background on your devices. It will then monitor how you use the internet on them. It will monitor the websites you visit and apps you use on these devices.
This information will be used for market research to find out how people are using the internet.
If you are worried their software gathers sensitive information, the data on things you access in-app like the content of your messaging apps or any secure data such as bank details, will NOT be sent. So, it's really not a security liability.
Once the app/software is up and running on your device, all you have to do is use it like you normally would.
You do have to make sure the software is running in the background so that it can collect data on how you use your devices.
After every month, you will earn a certain number of points which will be converted into rewards (I will talk about this next).
How do you get paid?
Ipsos Iris offers a tiered approach to their rewards. You will earn points each month that you remain on the panel and use their software.
The rewards are given at the beginning of each month and are based on your participation during the previous month.
You will then be awarded 50 points each month if the software if installed on your main device. If you are using an additional device and it is working and providing data correctly, you will instead receive 75 pts. If you install the software on 2 additional devices (a total of 3), you will receive 100 points instead.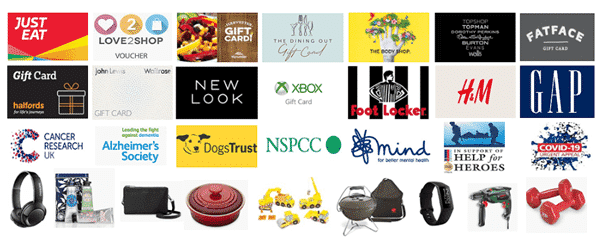 You can then use the points you've earned and exchange them for different rewards like H&M or Footlocker gift cards and certain products.
So to be clear, there's no option to withdraw cash from this site. All you will be earning are gift cards and products.
100 points have a value of £10 and you can get a gift card or a product when you have earned enough – when that will be depends on your chosen gift card or product as they have options in different prices.
I like the fact that you will always earn at least £5 for every month you are using their software. But if you are looking to earn cash instead of gift cards and merchandise, I would suggest you check out the top sites that pay via PayPal instead.
How much money can you make?
As explained above, the rewards you will receive will be fixed. So, no matter how many devices you use or how often you use the device, you will always receive a fixed amount which will either be £5, £7.50 or £10.
The amount won't be that much considering it will take a month to earn it. But since you don't really have to do anything special to earn it, then I would say Ipsos Iris has decent earning potential.
Receiving £5 a month for doing what you normally do is a pretty good deal, in my opinion.
Can you use it on mobile?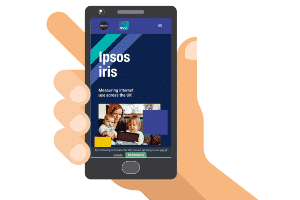 As explained earlier, Ipsos Iris is a multi-platform rewards site. You can use it on a mobile device or a computer. Their app works for both Android and iOS devices while their program is also compatible with Windows and Apple computers.
So, there won't be any problems in terms of compatibility. Just a heads up though, if you will be installing the computer version of Ipsos Iris, you will also be asked to install a Google Chrome extension.
Both their app and computer program are user-friendly too. So, you won't have a hard time using it and setting it up.
Who can join Ipsos Iris?
Ipsos Iris is UK-based research panel. So, you are only eligible to join if you live in the UK. However, their sign-up process isn't really like most online rewards sites.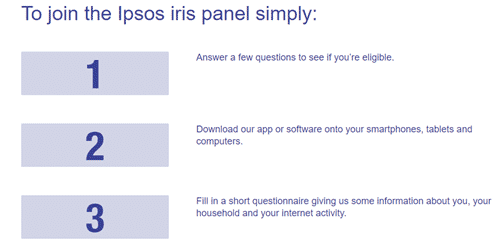 There are two ways you can join Ipsos Iris. The first is by contacting the panel support team at panel@ipsosiris.com. They will then send you a survey you have to answer so they can determine if you meet the demographic requirements currently needed on the panel.
Once they deem you eligible, they will then email you the link to download their app/software. So, really, the actual sign-up process begins with installing their program.
The other way to become a member is by getting invited by one of their partner companies. This is a bit more complicated because you don't really know who their partner companies are. In my opinion, the easier way to try and join the panel is to contact their support team.
So, their panel is actually a bit tough to join compared to other sites that offer the same type of opportunity. If you are interested in joining a site similar to Ipsos Iris, I would suggest you join Nielsen Computer & Mobile Panel.
Here you can just go to the site and join – and it is available in several countries.
Can you get support?
Ipsos Iris has a FAQ page you can check out if you have any questions about the site. It discusses most of the important details you need to know about the site.
But if you can't find the answers, you can email them at panel@ipsosiris.com or you can call their hotline 08000 149464.
In my opinion, they do provide good support for their members since you will be able to call them and speak to a representative directly. Not a lot of sites offer that kind of support.
Final Verdict
Ipsos Iris is a legit online rewards site that will reward you for simply using their app/software. It has certain advantages but it also has limitations you have to take into account.
Let me finish this review with a summary of its pros and cons so you can get a better overview of what the site has to offer. That way, you can better decide if Ipsos Iris is really for you or not.

Pros:
Offers a very easy and passive way of earning rewards
Decent rewards for the work that needs to be done

Cons:
Earnings will be fixed
Becoming a member is a bit complicated
Doesn't offer any cash rewards
Ipsos Iris is not a bad site to join if you are eligible to become a member. That is if you are okay with earning just gift cards or merchandise. The fact that you don't have to do anything special to earn rewards is really its biggest advantage because it is a form of passive earning.
However, the rewards will be fixed no matter what you do. So you can't really do anything to earn more from this site (apart from installing their software on additional devices). Signing up is a bit complicated as well.
So, if you are looking for a site you can join easily to earn rewards, this is not for you. I would instead suggest you check out the top survey and GPT sites in your country. The sites on this list all have good earning potential and they don't offer monthly fixed rewards.
Plus, you will be able to find a site you can easily join regardless of where you live.
If you have any comments, questions, or have any experiences with Ipsos Iris yourself, I would love to hear from you in a comment below.