When you come to MyDigitalSurvey.com, it looks like a place where you can find high paying surveys.
But is My Digital Survey legit or a scam to stay away from?
This is definitely something you need to know before joining as it is NOT what it looks like at first.
It does not mean it is a scam, BUT you really need to know exactly what you agree to by signing up so it does not come as a surprise.
In this My Digital Survey review, I will show you all the details and some red flags you, in my opinion, need to consider before you give away your personal details.
What is My Digital Survey and what does it offer?
When you first come to My Digital Survey, it might just look like any other paid survey site.
The headline clearly indicates it is a platform where you can get access to high paying surveys.

However, what this actually means in this case, might come as a surprise.
When you look further at the site, you can see My Digital Survey claims to be an expert that can help you find tricks to earn online.
But that is basically all you are told before you sign up.
There is not even information about the company behind the site or who the owner is.
When there is no background information at all, I always become a little suspicious.
And what I then found after looking deeper into what My Digital Survey offers, confirmed there are good reasons to be aware before joining.
So let's look into what then happens when you join.
I have created a short video that shows you exactly how My Digital Survey works. You can also read all the details below the video:
What happens when you join?
If you decide to sign up for My Digital Survey, it is very easy. You just click the sign-up button anywhere on the website and then give your name and email.
However, before doing that, there are a few things you need to know.
First of all, you need to know that there is actually no members area on My Digital Survey where you can start taking paid surveys as you might expect.
In fact, all you get after giving your personal information is a short thank you message on the screen.

And the idea is then that you will start receiving offers via email.
So all you are actually signing up for is their newsletter to receive promotional offers from them.
So it is very important to understand that you will NOT be able to earn as such on My Digital Survey.
If the offers you will then get will be worth signing up for is another question – to answer that, we need to look into some red flags I spotted.
Unfortunately, I did not spot all of these until after I signed up, but I hope by then showing them here in this review, it can help you be completely aware of what you agree to before you give away your personal info when you sign up.
Red flags before you join
It is not unusual to find a website that looks like it might be a paid survey site where you can earn but in reality, it is just a platform that will recommend other actual survey sites for you.
A platform like PanelPlace, for example, also does that. And sometimes they can be ok to join to get some inspiration for sites to earn on.
However, I mostly think they are a waste of time as most of them do not focus on quality information but just on promotion.
When it comes to My Digital Survey there are definitely some big red flags you, in my opinion, need to consider as some of them are deal-breakers for me.
Red flag #1 – The privacy policy
Most of us cannot really be bothered to read the privacy policy of the websites we sign up for. And often it is also not really necessary.
In the case of My Digital Survey, I was, however, suspicious so I decided to check it.
And I found something I think is quite worrying since you have to agree to the privacy policy to sign up.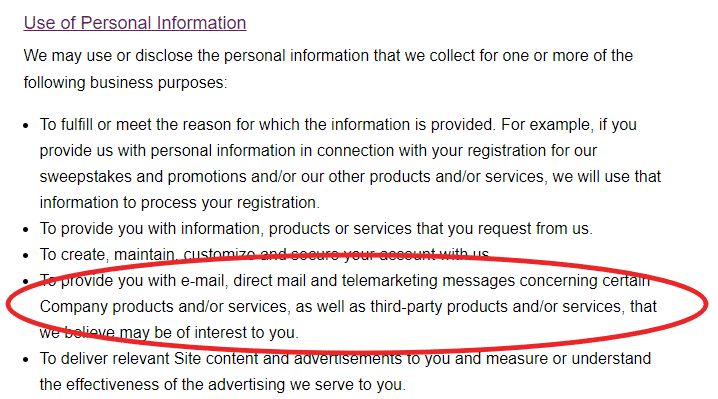 If you go to the section about "Use of Personal Information", you can see that they clearly say that they use the personal information they collect:
"To provide you with e-mail, direct mail and telemarketing messages concerning certain Company products and/or services, as well as third-party products and/or services, that we believe may be of interest to you."
So this basically means that your information will potentially be shared with other companies that can then use this to send you emails, direct mails, and telemarketing messages.
They do not mention which type of companies your information might be shared with but only that it is with companies and services they believe might be of interest to you.
This really worries me as you have no idea how many they will share your information with. And what I found next just makes it even worse, in my opinion.
Red flag #2 – They might sell your information
The privacy policy of My Digital Survey clearly shows they might share your information with others. But if you look even further, you can see that it might be even worse.
At the very bottom of the website, you can see there is a link that says "Do not sell my info".

Most people will never get here, but I spotted it and decided to check it out, as I thought it sounded a bit strange because usually, we do not want websites to sell our information when we sign up for them, right?
And when you come to that page, you can see that you actively have to go here to ask them not to sell your information.

This was honestly a chock for me to see as this means they WILL sell your information unless you after signing up actively go and find the small link at the bottom of the website and actively request them not to sell it.
In addition to this, they write on the page that "If we have a good-faith, reasonable and documented belief that a request to opt-out is fraudulent, we may deny the request".
This means that you are not even guaranteed they will accept if you opt-out.
And the opt-out is actually also only possible for Californian residents.

It clearly says that residents from other states are not allowed to use the opt-out form.
So that means is you live in any other state, you do not have the option to stop them from selling your information.
That the site collects information and sells it like this is a huge deal-breaker, in my opinion, and definitely something you need to be aware of before joining.
Red flag #3 – Poor survey offers
I also want to mention one more issue I found with My Digital Survey.
On the website itself, you can actually find a list of some survey sites they recommend. You do not even have to sign up to see this.
However, at the moment of writing this review, there are only 5 survey sites on that list and some very superficial information.
There definitely are a couple of great survey sites on the list like, for example, PaidViewpoint and Opinion Outpost.
But overall the list is not impressive and it even recommends some sites that are definitely not worth it.
It, for example, recommends Panel Bucks, which is just another site that collects information and does not actually make it possible to earn by taking surveys.
In my opinion, this clearly shows that the recommendations the site gives are not based on quality but just on promotions and what they get paid to promote.
So you should be careful trusting the recommendations they will start sending you if you decide to sign up.
Red flag #4 – Fake testimonials
You might wonder why there are some great testimonials on the My Digital Survey website with all the info you just read above.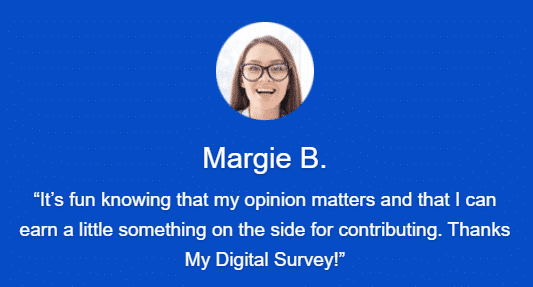 However, these testimonials are not real.
I did an image search for one of these images on Google, and it came up on a lot of other websites.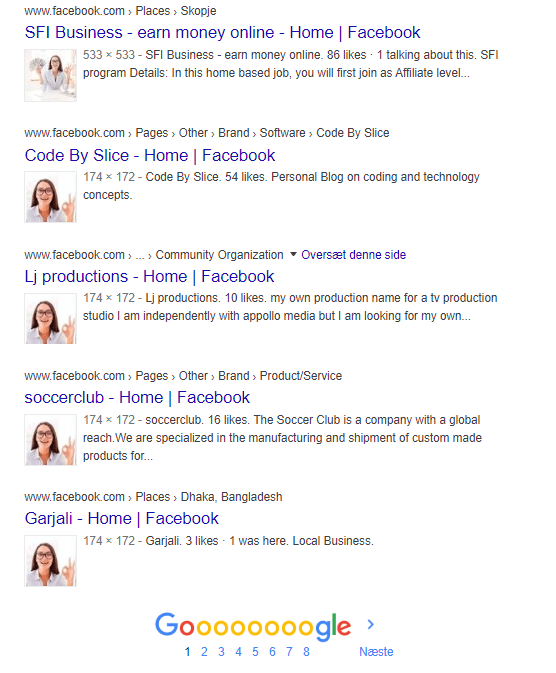 This means it is just a stock photo or a random image they have taken.
When a survey site uses tricks like this, it is yet another deal-breaker for me.
If it was really worth joining, it should not be difficult to get real reviews and testimonials from real users, right?
Who can join?
If you are still considering joining My Digital Surveys, you need to know you can only join from the US and you have to be at least 18 years old.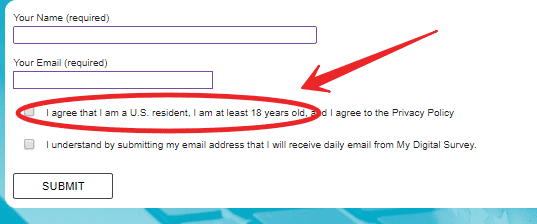 However, there are so many great paid survey sites in the US, that it really does not make sense to join My Digital Survey, in my opinion.
You have plenty of better alternatives where you can join without being afraid they will sell your information and where you can earn directly on the sites.
And if you decide to join, just remember that unless you live in California, you cannot request them not to sell your personal information.
Final verdict
I honestly do not have a lot of positive things to say about My Digital Survey as you can see.
But let's still finish this review by summing everything up, so you can get a better overview before deciding if you want to give it a go or not.

Pros:

Cons:
You cannot earn on the site
It is not very clear what you actually sign up for
They will sell your information (they say this themselves on the website)
They use fake testimonials
Some of the offers they promote are NOT worth it
As you can see, I do not think there are any pros when it comes to My Digital Survey, and I cannot think of any good reasons to join it.
The biggest deal-breaker for me is that if you dig a little deeper on the website, they clearly say that they will sell your information. In addition to this, you will not get access to any members area where you can actually earn and they use fake testimonials.
So this means you are basically just signing up so they can resell your information and you have no idea who they will sell it to and how many they will share it with.
Therefore, it is definitely NOT a site I recommend signing up for.
If you want to earn by taking surveys, you can instead check out the top paying survey sites in your country.
All of these are legit and you will be able to actually earn on the sites themselves.
If you have any comments, questions, or have any experiences with My Digital Survey yourself, I would love to hear from you in a comment below.