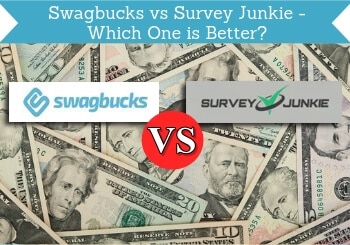 If you've been looking for the best online reward site, chances are, you've already encountered Swagbucks and Survey Junkie.
These are two of the biggest names in the industry and for good reasons. They are both known for providing one of the best earning potentials.
So, if you've been debating which platform to join, I understand it can be a bit difficult to come up with a decision since both sites are good.
I have previously done a review of Swagbucks and a review of Survey Junkie. But in this article, we will compare both sites so you can finally decide which is a better fit for you.
This comparison article will put Swagbucks vs Survey Junkie and help you better understand the opportunities each site offers and how they measure against each other.
So let's get started.
In which countries are Swagbucks & Survey Junkie available?
One of the most critical factors you need to evaluate when comparing sites is its availability.
You have to factor this in your decision because it can be the deciding factor in which site you should sign up for.
So let's take a look at which countries Swagbucks and Survey Junkie are available.
Swagbucks availability:
Swagbucks is available in several countries, which is a huge bonus. But, it doesn't cover the whole world.
It is only available in the United States, Canada, United Kingdom, Ireland, Australia, Germany, Spain, or France. In theory, you can also join it from India but it does not give a lot of options there.
So if you don't live in any of those countries, you won't be eligible to join. You also have to be at least 13 years of age in order to sign up and become a member.
What makes Swagbucks quite unique is, more than one member of the same household can become a member. So, if you have other members in your household who are interested in joining this site, they can do so.
Survey Junkie availability:
On the other hand, Survey Junkie's availability is a bit more limited compared to Swagbucks.
It is only available in the United States, Canada, UK, and Australia. So that, right there, is one of the key differences in both sites.
It does have the same age requirement as Swagbucks, which is, you have to be at least 13 years of age in order to join.
They do not mention on their site if only one member per household can join. You might want to clear that up with them if other members of your household are also interested in joining their site.
The opportunities to earn compared
Probably the most important factor to consider when comparing two sites is how the earning potential stacks up against each other.
Naturally, you will have to choose the site that will allow you to earn the most money as fast as possible.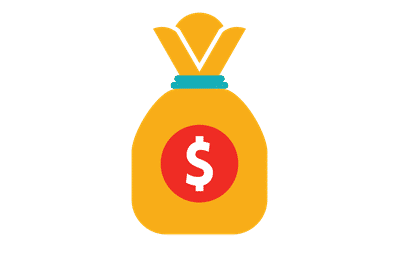 If you take a look at the earning opportunities of both sites, you can easily see Swagbucks being more advantageous simply because it has more earning opportunities to offer than Survey Junkie.
But that alone can't really answer the question of which site will allow you to earn more money. You also have to consider the consistency of the offers you get from each site.
Which site has the best opportunities?
In terms of pure earning potential, Swagbucks towers way over Survey Junkie. It simply has more opportunities for you to earn rewards.
Survey Junkie is a bit more limited because you will have to rely more on the invitation to do a survey, join a focus group or product testing.
While Swagbucks does have paid surveys (which you also have to wait for an invite), there are other opportunities that you don't have to wait for something in order to do.
The beauty of Swagbucks is, there will always be offers that will allow you to earn rewards. It even has a daily to-do list you can follow so you can earn rewards.
With Swagbucks, there is always something to do so you can earn rewards, while with Survey Junkie, you have to wait for invites in order to possibly get rewards.
In my opinion, Swagbucks has one of the highest earning potentials in the industry. Of course, you do have to spend a lot of time on the site in order to earn a significant amount of money.
If you want to join Swagbucks, you can click here to get the $5 joining bonus for Swagbucks, as you need to join through an invitation link to get this bonus. You just need to scroll to the bottom until you see the invitation link that will take you to their registration.
The great thing about Survey Junkie is that you can, at times, find really high opportunities here.
If you get invited for some of the focus groups and research projects it at times offers, it can give you really good value for money.
So both sites definitely have opportunities but they are just more consistent on Swagbucks.
Payout methods compared
Another factor you need to consider when deciding which of the two sites you will join is their payout method.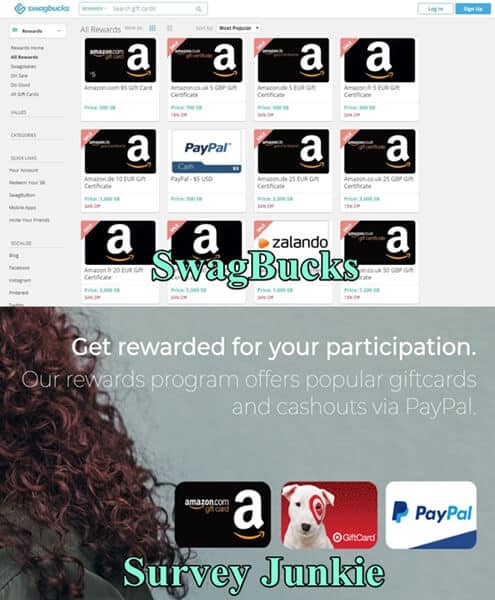 This is also critical because you will want a site that will allow you to receive your rewards conveniently.
Aside from that, you will also want a site that will have plenty of choices in terms of the type of payout you want.
In the case of both Swagbucks and Survey Junkie, they both have the capability to pay you via PayPal, which, in my opinion, is the most convenient way of receiving money from these kinds of sites.
The difference though is, Swagbucks has a higher payment threshold (which is $25 or 2500 points) than Survey Junkie (which has a $10 payment threshold) if you want to redeem your points through PayPal.
But if you want to exchange your points for gift cards on Swagbucks, all you need is 100 points ($1) and you can start redeeming for gift cards.
While Survey Junkie will still require that you have at least 1,000 points ($10) before you can exchange for a gift card that you like.
Swagbucks also has more selection of gift cards compared to Survey Junkie. So, if you are into gift cards, Swagbucks is a more advantageous site for you.
Which site is more user-friendly?
Ease of use or user-experience can also be a factor when determining which site to join. Normally, you would prefer a site that will allow you to earn rewards with less hassle.
The things that factor into the best user experience will be the support provided, the availability in mobile devices and the user interface.
I can say that support matters because you will want a site that will quickly help you if ever you encounter any issues with your account or the site. That way, you can quickly resolve the issue and continue your efforts on acquiring more rewards.
Being able to work on offers or activities on a mobile device will also allow you to become a more efficient earner because you can work on the offers anytime you like.
The design of the user interface also matters because it allows for a smoother end-user experience when done right.
In terms of support, I can say that Swagbucks has the edge because you will be able to track the issue or concern you have because they have a ticketing system for their support platform (aside from the basic contact form).
However, in terms of how quickly they respond to your concern, both are on equal terms. Swagbucks just has an edge because their ticketing system allows for a more organized form of support.
Plus, if ever you encounter the same problem, you can just get back to the ticket you filed before and do the same thing to resolve the issue. You won't need to contact them again to ask for help.
As for their availability on a mobile device, Swagbucks also has the edge because it has a dedicated app you can download and install on your mobile device so you can work on offers even when you are on the go.

However, you will still be able to use Survey Junkie on a mobile device because you can access their site using a mobile web browser. The mobile version of their site is also optimized for mobile use.
I just feel that having a dedicated app shows you are much more serious about providing mobile users the opportunity to work on offers even when they are not sitting in front of the computer.
Lastly, the user interface of both sites is well designed. So, in this regard, they are both tied.
Survey Junkie is a bit easier to navigate as it does not have so many different options in the members' area.
So with Swagbucks, you do have to do more clicks. But that isn't necessarily a bad thing. They simply have more things to offer than Survey Junkie.
But overall, both sites are very user-friendly, in my opinion.
Should you choose Swagbucks or Survey Junkie?
The verdict is, in my opinion, Swagbucks has the edge.
However, this does depend on your preferences and it does NOT mean Survey Junkie can also not be worth joining.
But here's a sum-up of the main differences to help you make your final decision about which site to join.
Availability:
Swagbucks has more countries where it is available. It is available in twice more countries than Survey Junkie, which makes it the more practical option (depending on the country you live in).
Earning potential:
Swagbucks has a higher earning potential simply because it has more offers. You basically won't run out of things to do with this site. The downside is, you will probably have to spend more time on this site than Survey Junkie.
Rewards:
Swagbucks has more choices of rewards you can get compared to Survey Junkie. Even though Survey Junkie will allow you to redeem your money through PayPal faster than Swagbucks, the sheer number of choices for rewards you can get from Swagbucks just makes it a much more versatile site, in my opinion. However, if you prefer PayPal, both sites are great options.
Usability:
Swagbucks has a more user-friendly support system than Survey Junkie. It also has a dedicated mobile app you can use so you can work on offers even when you are not in front of a computer.
Survey Junkie is, however, easier to navigate because it has fewer options.
So there you go. Hopefully, after reading this comparison article, I was able to help you decide which site to join.
In my opinion, both sites are great and give good options.
In fact, they complement each other well as they offer different opportunities. Therefore, if you live in a country where both sites are available, it can be great to join both of them to get more earning opportunities.
If you want to join Swagbucks, then visit my Swagbucks review to get a $5 joining bonus, and if you want to join Survey Junkie, you can check out the full Survey Junkie review and join it here.
If you have any comments, questions, or have any experiences with either Swagbucks or Survey Junkie yourself, I would love to hear from you in a comment below.