One of the easiest ways to earn extra cash online is to join a survey site. However, this will only be true if you join a great survey site because there definitely also are many that are a waste of time.
One of the sites you might already have come across is called Technology Advisory Board.
But is this one of the legit and worthwhile sites or one of the scams to stay away from?
That's a valid question to ask and it shows you are on the right track. Before you join any site, you have to verify its legitimacy.
This Technology Advisory Board review will verify if this site is legit or not and it will also give you an inside look so you can figure out if it is worth joining or not.
So, let's go ahead and examine what this site has to offer, shall we?
What is Technology Advisory Board and what does it offer?
Technology Advisory Board, as mentioned above, is a survey site that promises to pay you for answering their surveys.
It helps companies make better informed, more intelligent decisions about technology-related issues and new software systems and services through their surveys.
It is indeed a legit survey site and it will really pay you for answering surveys. But, in order to understand how well you can earn from this site, we have to take a closer look at the earning opportunity it offers.
So, here's how you can earn from Technology Advisory Board.
The earning opportunity – Paid surveys
The only way you can earn from this site is by answering paid surveys. When you become a member of their panel, you will be invited to participate in surveys from time to time.
You will receive an email from creid@technologyboard.com if there are any surveys you can answer. So, make sure to check your email regularly when you become a member of their panel. Or you can also just log in to their site and see if there are available surveys.

As you can see in the photo above, Technology Advisory Board offers two types of surveys: screener and long surveys. Screener surveys are qualifying short surveys you can answer so you can qualify for the long surveys. It will usually take less than a minute to complete.
For every screener survey you finish, you will receive 10 points (I will discuss later how to convert your points). If you pass the screener survey, you will be qualified to take the long survey.
Their long surveys offer better rewards like 700 to 1,000 points, a free product to test, cash, a check, or a gift. You will immediately know what you will get because every long survey will tell you the rewards for completing it before you start.
It usually takes around 10 minutes to complete one of their long surveys. So, it doesn't really take that much time to complete a survey, which is good because you don't have to invest a lot of time on the site.
Recommended: Check Out the Top Survey Sites in Your Country
How do you get paid?
My one gripe about this survey site is, it really doesn't explain well how you will get paid. Sure, it mentions what you will get for answering surveys.
The problem is, what will you do once you receive the rewards? How will you be able to withdraw your earnings? It says on their site that you will earn points for answering screener surveys and that every point is equivalent to $0.01.
But how will you be able to convert those points into actual rewards you can redeem? I did some digging and apparently, it says in their Terms and Conditions that you will be able to withdraw your earnings via PayPal or check once you've earned 2,500 points.
To put it into perspective, the threshold you need to reach is $25, which is quite a high amount. But I do like the fact that they offer PayPal withdrawals as a mode of payment. If you are interested in more sites that pay via PayPal, I recommend you check out the top sites that pay via PayPal.
One thing I can say is that they definitely should make it easier for you to find this kind of information. You shouldn't have to dig around the other pages of the website to find the info you need.
How much money can you make?
The amount of money you can earn from Technology Advisory Board will depend on how often you receive surveys and how well they pay.
As for the latter, I would say the pay rather well. You can earn around $7 to $10 for every long survey you complete.
The only problem is, you don't actually get invited to answer a lot of surveys on this site. Compared to other survey sites, they can be considered a niche survey site since they only handle technology-related surveys.
So, don't expect to answer a lot of surveys from this site. Consider yourself lucky if you get invited to answer more than two surveys a month. That's why I would say the earning potential of this site is quite low even though it pays relatively well for every survey you manage to complete.
Can you use it on mobile?
Technology Advisory Board doesn't have a mobile app you can download so you can answer surveys conveniently on your mobile phone. But you can still answer surveys from your mobile device if you access their site using a mobile web browser.
However, for a technology site, it's a bit ironic that their site is not optimized for mobile use. You will have to zoom in to read the content properly or to tap links. For a site that deals exclusively with technology, you would expect that they would at least make their website mobile-friendly.
But I guess, that's really the least of their priorities. But anyway, I would really recommend you only work on this site on your laptop or desktop if you want a convenient experience.
Who can join Technology Advisory Board?
The on good thing about this survey site is, it is available globally. That means you can register as a member regardless of where you live. You just have to be at least 18 years old or older to join their panel.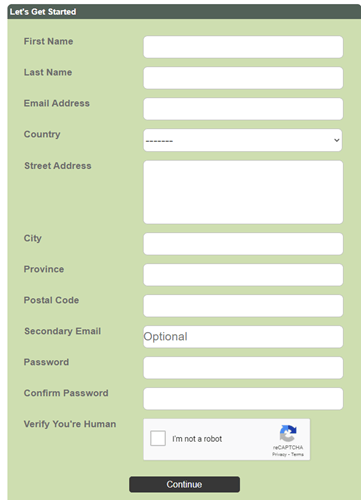 To become a member, you have to fill out their registration form. You will then receive a confirmation link to your email address. Simply click the link to complete the registration process.
Although this site is available globally, the earning opportunities it provides won't be the same across all countries. Some countries will offer more surveys than others.
So, even though you can join their panel regardless of where you live, you can't expect to receive the same number of surveys as other members of the site who live in different countries.
Can you get support?
I've already mentioned that their site does seem to have problems providing relevant information at times. So, most likely, you will have questions about how the site works, or about some issues you encounter along the way.
When that happens, you can refer to their "How it Works" page but I doubt it will be of any help since it only discusses the bare necessities (so to speak). So, if you have any questions that need to be answered, you can get in touch with their support team by using the contact form provided on their site.
You can also call their toll-free number (found on their contact page as well) if you want to speak to a representative directly. The number is only available for US residents though.
Overall, I would say even though they seem to have problems providing relevant info at times, they do have a decent support system since you can easily get in touch with their support team.
Final Verdict
Technology Advisory Board is a legit survey site that will pay you for answering surveys. It has a couple of good features but it also has some limitations you need to consider.
Let's wrap up this review with a summary of its pros and cons to give you an overview of what the site has to offer so you can decide if it is truly worth joining or not.

Pros:
Offers payment via PayPal
Available globally
Offers relatively high rewards

Cons:
Limited earning opportunities offered
High payout threshold
A lot of important info about the site is not easily accessible
In my opinion, Technology Advisory Board can serve as a secondary site to earn from. Just don't expect to earn regularly from it. The main problem of this site is, you won't have any way of earning rewards if there aren't any surveys available.
And there aren't really that many surveys. So, even though they pay rather well, you still won't be able to earn a lot. That's why if you are looking for primary sites to earn from, I would rather recommend you check out the top survey and GPT sites in your country instead.
The sites on this list all have good earning potential and you will definitely find sites you can earn from on a regular basis. Plus, you will also find sites you can join regardless of where you live.
If you have any comments, questions, or have any experiences with Technology Advisory Board yourself, I would love to hear from you in a comment below.