Upromise is popular cashback site that promises you will be able to earn a bit of cash by shopping. It says on their website that it will help you pay for college when you shop online in over 1000 stores.
So, if you are still a student or you are saving up for your child's education, you might be thinking of joining this site. After all, it is a site specifically designed to help out college students. But before you do that though, there are a few things you have to consider.
First, is this Upromise even legit or is it just a scam? This is the most crucial information you need to know beforehand and this Upromise review will help you get to the bottom of the site's legitimacy.
This review will also give you a detailed inside look so you'll know what to expect before you even sign up.
What is Upromise and what does it offer?
Upromise has been around for the better part of two decades now. As mentioned above, Upromise is a cashback site that will allow you to earn back a bit of cash from the items you buy online.
It is indeed a legit cashback site where you can earn back a bit of the money you spend on your online purchases. Here's a short video explaining what it offers.
The question is, is this cashback site worth using? To answer this question, we first have to take a closer look at the earning opportunities it offers. That way, you can get a clear picture of its earning potential and also, you can get a better understanding of how to earn from it.
So, here's how you can earn from Upromise.
Option 1 – Cashback offers
One way to earn money from this site is by availing of cashback offers. The cashback offers found on Upromise work exactly the same way as cashback offers from other cashback sites.
If you are new to cashback offers, the premise is, you will get a percentage back if you buy from one of their partner stores.

To avail of a cashback offer, you have to log in to the site and pick a store you want to shop from. This is the most important step. You have to go through their website to avail of the offers. You can't directly go to an online store and shop.
The reason for this is, this is the only way Upromise will be able to track your purchases so they can reward you the appropriate cashback reward. So again, you have to log in to the site and click on the link for the shop you want to shop from.
As shown in the photo above, every store will have its own cashback rate. If you click on it, you will also see the additional requirements to receive the cashback reward. You have to meet all the requirements to earn the reward.
So, make sure to read and understand all the details provided. Then, just click on the link to go the shop's online store. Once you are in the online store, you just have to proceed with the normal purchase process.
Once you are done with the purchase, all you have to do is wait. Yes, you won't receive the reward right away. It usually takes more than a month before the reward will be credited to your Upromise account. This is because, their partner stores typically have a refund period.
A refund period is a time limit to process any refunds. When it passes the refund period, you won't be able to return the product you bought and ask for a refund.
The cashback sites will not pay you until after this period has expired as a safety precaution so that they will not lose money because their partner stores won't pay them for refunded items.
Once you've cleared the refund period, you will then receive the cashback reward. Upromise will also notify you when the cashback reward is credited to your account.
Option 2 – Restaurant programs
Their restaurant programs is essentially just another way to earn cashback rewards. Upromise has thousands of partner restaurants where you can dine in and earn back a percentage of what you spent for your meal.
To do this, you just have to link any credit and/or debit card. Use that card to pay for your meal and you will earn back 2.5% of what you spent.
And best of all, credits cards also have their own cashback rewards. So essentially, you will be receiving two cashback rewards, one for your credit card and one for Upromise.
Recommended: Check Out the Top Cashback Sites
How do you get paid?
Here is where Upromise becomes a more unique cashback site. Typically, cashback sites will allow you to withdraw your earnings either via PayPal or direct bank transfer. But with Upromise, you can actually deposit your earnings into a 529 education investment account.
A 529 investment plan is a college savings plan that offers tax and financial aid benefits. The beauty of this kind of investment is, it doesn't have to be for you. It can be for your kid, your cousin, or any family member.
You can also choose to have your earnings moved to a Sallie Mae high-yield savings account. If you are not familiar with Sallie Mae savings accounts, they are basically savings accounts that have a very competitive interest rate.
Another option you can choose from is to have your earnings transferred to your student loan so you can slowly chip away at that loan. Lastly, you can also choose to get paid via check. The minimum amount you can request is $10.
Payments via check are only done quarterly though. So, you will have to wait a while before you will receive your earnings. If you prefer a more convenient payment option, I would suggest you check out the top sites that pay via PayPal instead.
How much money can you make?
The amount of money you can earn from Upromise will depend on how often you shop from their partner sites and how often you use the credit or debit cards you've linked with your Upromise account.
The cashback rates offered by Upromise partner stores typically range from 1% to 25%. In my opinion, that's a pretty decent rate. A good thing about Upromise is, it has literally thousands of partner stores you can choose from.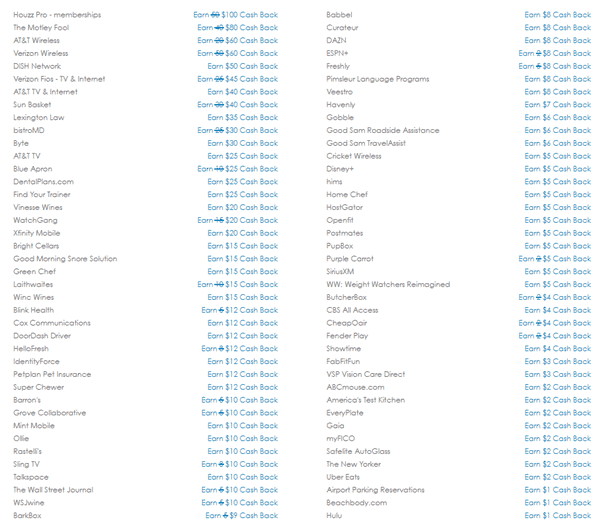 So, there's a good chance you will find cashback offers for products you want to buy.
The best way to utilize cashback offers is to check partner stores to see if they have the product you are planning to buy anyway. If they have it, then you simply buy it from them so you can avail of cashback rewards.
So, if there are plenty of options to choose from, then chances are, you will find what you are looking for. That's why good cashback sites are usually those that have a lot of partner stores.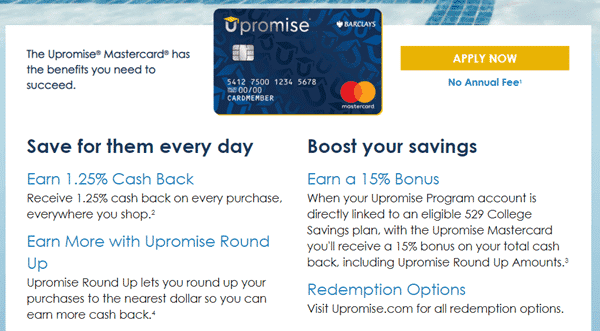 Upromise also offers a way for you to boost your earnings. This is by becoming an Upromise Mastercard holder. This membership provides many benefits but the idea is, you will earn more cashback rewards if you are an Upromise Mastercard holder.  
For a more in-depth explanation of how this membership program works, I recommend you check out how to become an Upromise Mastercard holder.
Overall, I would say that Upromise has a decent earning potential and it offers interesting and useful ways for you to earn cashback rewards.
Can you use it on mobile?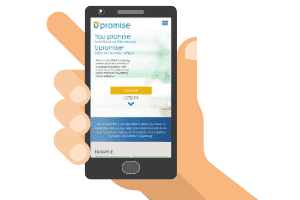 Unfortunately, Upromise doesn't have a mobile app you can use to avail of cashback offers using your mobile device. You will still be able to access their website from a mobile device though because their site is mobile-friendly.
You will be able to read all the content without having to zoom in. You can also click on links easily, so getting around the site won't be a hassle. However, Upromise doesn't really recommend you avail of cashback offers using your mobile device.
This is because some partner stores will not be able to track online purchases made from a mobile device. And if these partner stores can't track that your purchase comes from Upromise, you won't receive your cashback reward.
So, to stay on the safe side, I would recommend you only do your online shopping from your laptop or desktop.
Who can join Upromise?
Upromise is only available in the US. So, if you are not a US resident, then this site is not for you. If you are though, you can register as a member provided you are at least 13 years old or older.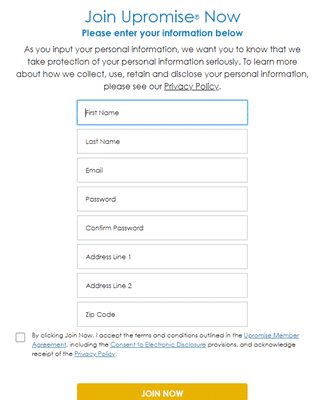 To become a member, simply fill out their registration form. It will require you to provide your address. Make sure you provide your real address because this will be the address they will use to mail payments via check (if you choose this as your payment option).
Once you've submitted the sign-up form, you just have to verify your registration and you are all set. You can now log in to the site and start availing of cashback offers.
Can you get support?
Upromise has a fairly comprehensive FAQ page that discusses the basic topics you need to know. So, if you have any questions, you can check their FAQ page first to see if you can find the answers you are looking for.
If their FAQ page can't help you, you can send your inquiry through their helpdesk. But you have to be logged in to their site to access their helpdesk or even their FAQ page. But overall, I would say they have a good support system in place for their members.
Final Verdict
Upromise is a legit cashback site that will allow you to earn back a percentage of the amount you spend in their partner stores. It certainly has its advantages but it also has some limitations you need to be aware of.
Let me wrap up this review with a summary of its pros and cons to give you an overview of what the site has to offer so you can decide if it is a good fit for you or not.

Pros:
Has plenty of partner stores you can shop from
Offers decent cashback rates
Can be a great way to save for a college education

Cons:
Payment methods are tailored for education assistance and not really for earning extra cash like other cashback sites
It's not advisable to avail of cashback offers from your mobile device
Overall, if your goal is to set up some sort of college fund for you, your kids or other family members, Upromise can be a very good site to join. You could say that this is their specialty. It is also the only cashback site I have seen that offers this kind of opportunity.
But if you are just looking to earn extra cash through cashback rewards, you will find that it isn't the most ideal cashback site to join. This is mainly because the only way you can get paid in cash is through payment via check, which can take quite a while for you to receive.
Now, if you are simply looking for ways to earn extra cash without having to spend any cash, I would suggest you check out the top survey and GPT sites in your country instead. The sites on this list all have good earning potential and you want have to spend a single cent to earn rewards.
Plus, you will also find a site you can join regardless of where you live.
If you have any comments, questions, or have any experiences with Upromise yourself, I would love to hear from you in a comment below.