There are a lot of paid survey sites out there, and it can be a great and easy way to make some extra money. However, if you do not follow a few basic advice, you can end up wasting your time.
I have been a member of paid survey sites for a long time and have done A LOT of surveys. During this time, I have picked up some tips that can be very useful to know. I have therefore made this "Cracking the code on paid surveys guide" that gives you 11 easy steps to follow, so you will get the most out of paid survey sites.
Below the chart, you can see details about each tip + an extra bonus tip.

The 11 keys to success with paid surveys in details
Before I start my list, I want to mention that there are plenty of legit paying survey sites, but there are also some that are scams. By reading the 11 points below and other information on this website, I hope to make it easier for you to find the right sites and make the most out of the opportunity to make some extra money on surveys.
1. Never pay to join a survey site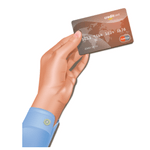 Some survey sites wants you to pay a registration fee to get access to their surveys. This is the number one sign that it is a scam site.
Legit and honest survey sites are always free to join and use. If you join one of the sites where you have to pay, you will end up losing money instead of making money.
So if you find a site that wants you to pay to take surveys, close your browser and look for another site.
2. Never pay to get a list of surveys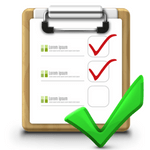 This is similar to the point above, but a different technique used. Some sites claim that you can become rich by getting their list of paying surveys or insider tips. All you have to do is to pay a fee, and you will get access to their secrets that will make you rich.
Do not believe them and save your money for something better. You will usually not get any advice that is worth any money at all, and you will just get a random list of some survey sites that you can easily find for free yourself. So you will just end up wasting time and money joining these sites. There are plenty of legit and free sites, so join one of them instead.
3. Manage your expectations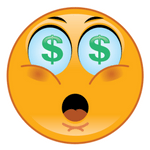 Surveys can make you some nice extra money, but it will not make you rich or a full-time income online. It is good to know this before starting, so you do not get disappointed and lose motivation. If you are looking for a full-time income online, you should be looking for something else than surveys.
Surveys are however one of the only ways you can make money online that takes no training and no investment at all, and where you will be 100% sure to get a profit from day 1 if you join the legit sites. At the same time, you can have your opinion heard on important topics.
It is very difficult to say exactly how much you can make, as it depends a lot on the opportunities where you live, and of course on how much time you put in. But it is not unrealistic to make $100-$1000 a month (if this is possible will depend a lot on the country you live in). If you just do a little every day, the rewards will quickly add up. So with the right expectations, paid surveys are a great way to make some extra cash.
Managing expectations also refer to being a bit patient. When people join survey sites for the first time, they sometimes expect to be able to qualify for all the surveys that are available – you will never qualify for all the surveys. So do not let that discourage you and do not take it personally.
On some sites, you have to click quite a few times to find a survey you qualify for, but luckily it does not take a lot of time to do. And after having done surveys for a while, you will figure out what kinds of surveys you mostly qualify for, and then just try those.
4. Open a PayPal account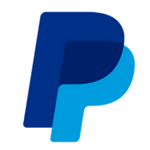 There are many survey sites that offer to pay out your reward through PayPal. For some survey sites, it is even necessary with a PayPal account to register.
There are many other payment methods offered by survey sites as well, but PayPal is one of the most common and most popular methods, as it is a very easy way to get your money as a participant.
So before you start, you might as well sign up for PayPal. PayPal is a trustworthy and worldwide company, and it is free and quick to sign up.
But if you do not want to open up a PayPal account, do not let that stop you. You just find the sites that offer other payment methods as well and join them – there are plenty of other ways to get paid as well, and you can always sign up for PayPal later if you change your mind.
5. Join several sites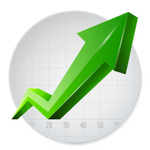 The amount and frequency of paid surveys vary from site to site. That is why it is great to join several sites. Then, if you one day cannot find any available surveys on one site, you just try on the other sites. And by combining offers on several sites, you will of course also have more opportunities to earn. So to get the best chances to make money, sign up for several sites.
If you have never done surveys before, you should however not exaggerate and just join all the sites you can find. That will be too overwhelming and you will probably not take the time to really get to know the options on each site, but be too busy jumping around between sites.
So for a start, I recommend joining between 5-7 sites. That will give you a good amount of opportunities, and at the same time, you will have time to get to know the sites. When you get more experience, you can then start joining more sites and skip sites that might not be as good as expected when you joined them.
6. Fill out your profile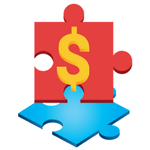 Most survey sites have a section, where you can fill out some basic information about yourself (age, where you live, interests, etc.). They use this info to match you with available surveys. It will increase your chances of getting surveys offered if you have filled out this information, and some survey sites also pay you a bonus for filling it out.
On most sites, it only takes a few minutes to fill out this information. There are however a few, where it is ridiculously long – luckily not on many. But I must admit that on these sites, I tend to skip most of the profile, as for some reason the ones I have found with the longest profiles are also the ones that do not give you a reward for filling it out.
But in general, it is a very good idea to fill out your profile and keep it updated. And on most sites, it will take you a maximum of 5 minutes to fill out.
7. Check emails and survey sites frequently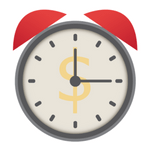 Some surveys that are offered, are only offered for a certain amount of time, or until a certain number of answers are reached. On many survey sites, the opportunities are also updated throughout the day.
So if you want to increase your chances, check your emails regularly as some sites send you an email when there is an available survey.
Some survey sites do not necessarily send an email when there are new surveys, as they continuously have many available surveys on their site and are updated very often. So here it can be a good idea to check the sites themselves fairly often (1-2 times a day).
8. Be organized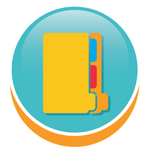 Being organized can help you in several ways when taking surveys.
You can for example once a month write down your monthly earnings on each site in an excel sheet or similar. It can be a great way to keep an overview, and also a great way to keep motivated as you can then easily see what you have earned in total on all the sites. Having a list of all the sites you are a member of will also help you to remember to visit them all often to check for new opportunities.
Another great tip is to write down the username and password for each site (somewhere safe). Most browsers will, of course, be able to remember this for you, so you will automatically login when you get to the sites. But it can still be good to have a record of it somewhere. I for example recently got a new computer – I was very happy that I had my info written down as it would have taken me a lot of time to recover passwords etc. for each site.
This should however not turn into a time-consuming thing. But the two tips above can be done very quickly and has helped me a lot.
9. Be careful entering a survey site from abroad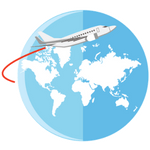 Some survey sites do not allow you to take surveys or enter their site if you are not in the country where you signed up. This is a part of their quality control. So if you want to take surveys while traveling, you have to be careful about which sites you use.
Some sites will just not allow you to take the survey or enter their site, so if you try, you will just be told that you are not allowed. Others will ban you right away if you try to enter from abroad.
If you get banned because you tried to enter a site from abroad by accident, you can in most cases just reach out to the support of that site and explain the situation. On some sites, it is not a problem at all to log in or to take surveys while you are in other countries.
It all depends on the specific site. So to be sure, it is a good idea to check the terms and conditions on each site to find out which sites allow it and which ones do not.
10. Do not overthink when answering surveys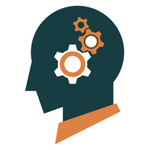 When answering surveys, you might feel like you really want to think about each answer and take your time to give the best answer possible.
That can be very nice, and I also did this in the beginning. But if you think too much about every answer, it can eventually be too boring for yourself, and each survey will take a long time.
So my advice is to be honest and do not rush it, but also there is no need to consider every answer too much (read more about how to do surveys faster but honestly). The survey companies prefer your first impressions and thoughts anyway.
11. Use your phone for taking surveys on the go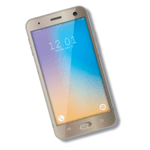 I like taking surveys on my computer, but I have also found out that it can be very effective to use my phone for it. Especially because I always have my phone with me.
Then, if I have a few minutes to spare during the day, I can answer surveys. It can, for example, be while I am waiting in line, waiting at the train station, waiting for a friend, or when I just need a little break during the day.
This can be a great way to make sure to spend a little time taking surveys every day, and the earnings will then quickly add up.
For that reason, I prefer using surveys sites that have an app or sites that have a mobile-friendly site. The best sites in most cases have one of these two options.
Bonus tip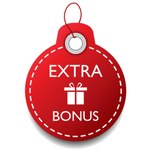 I just wanted to give you a little bonus tip here at the end – be aware that many survey sites have other ways to earn as well.
These sites are often referred to as GPT (Get-Paid-To) sites. Give some of these other earning methods like, for example, paid offers, micro tasks, watching videos, etc. a chance. It can be a great way to boost your earnings, as it will give you many more earning opportunities.
There you have it – 11 easy steps to follow (and a bonus) that will make it a lot easier to get the most out of paid surveys. I know they have for me, and I hope they will for you as well.
If you have any questions, comments or think there is any advice missing on the list, feel free to drop a line below. I would love to hear from you.