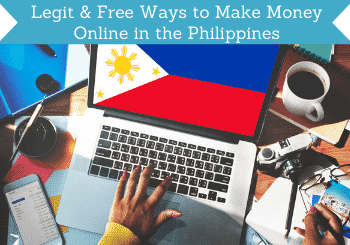 If you live in the Philippines and are looking for ways to earn extra cash online without paying anything, then this guide is for you.
There are hundreds of ways to earn cash online if you live in the Philippines, and it would take months to try them out one by one to find out which ones are really worth your time. Here's where this guide comes in.
This guide will show you legit and free ways to make money online in the Philippines, so you won't have to waste your time trying out every method you can find.
It will show you what each method is all about, and it will also give you examples so you can get an idea of what you need to do and how to get started easily.
Now, if you don't live in the Philippines, I would recommend you check out the top Get-Paid-To sites in your country instead.
How much can you earn with free methods in the Philippines?
Before we discuss the ways to make money, it is important we discuss the amount you can earn from the said free methods so you do it with the right expectations.
You have to keep in mind that the amount of money you can earn from these sites will not compare to how much you can earn from a full-time job.
That being said, you will be able to earn a decent amount of "spending money," so to speak, provided, of course, you join great sites. And the good thing about these sites is that you will be able to earn without investing any cash. And you can start earning right away.
All you need is a bit of time and some effort. So again, let me make it completely clear. This is not a way to make a living. Instead, it's a great way to just earn extra cash.
To earn the most, I recommend you use several of the methods and join several platforms as you that way will get access to more earning opportunities.
8 sites you can join to earn money online in the Philippines
Bear in mind that the methods I will be mentioning aren't the only sites you can join if you live in the Philippines. It is instead a compilation of ways that I've tested and found worthy.
I've based my choices on the earning potential and overall user experience these methods offer. I will keep updating this guide if I find any more great ways to earn. So, make sure to bookmark this page and check on it regularly for new opportunities.
#1 – Paid surveys
One of the best ways to earn extra cash online in the Philippines is to join survey sites. And as you can probably tell, to earn from these sites, you just have to answer surveys.
There are a few reasons why it's a great way to earn extra cash online. First, you can earn in the comfort of your own home. But if you prefer to earn on the go, there are also sites that have their own app so you can still answer surveys even when you are not in front of your computer.
Secondly, these paid survey sites usually have a low payout threshold. So you won't have a hard time withdrawing your earnings. Lastly, you will have a say in specific topics, products, or even services. So, if you love sharing your opinion, then this is the best way to do it.
For a list of all the paid survey sites you can join, you can check out the top paid survey sites in the Philippines.
#2 – Passive income apps
If you are looking to earn extra cash with the least effort required, then your best option is to use passive income apps. As the name suggests, when you use these apps, you will be able to earn cash without doing anything.
Yes, you read that right. Once you've set up the app, you just have to sit back and wait. One particular app that is good in the Philippines is called Honeygain.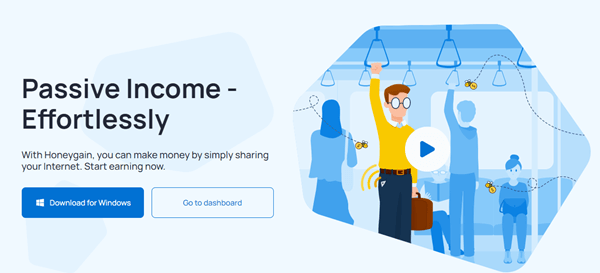 To earn from this app, you just have to install it on your computer or your phone (or both to earn more), then Honeygain does the rest. To be more specific, Honeygain will use your unused bandwidth and share it with its clients. You then get paid for all the unused bandwidth you shared with Honeygain.
For more information about this app, I suggest you check out my Honeygain review. The review will also have a joining link, and if you click it, you will receive a $5 sign-up bonus.
If you like this way of earning, you can also check out this list of the best passive income apps to get even more opportunities.
#3 – Binance
If you are into cryptocurrency, Binance is a great way to earn the cryptocurrency of your chance. If this is your first time hearing about this platform, then let me explain to you what it is.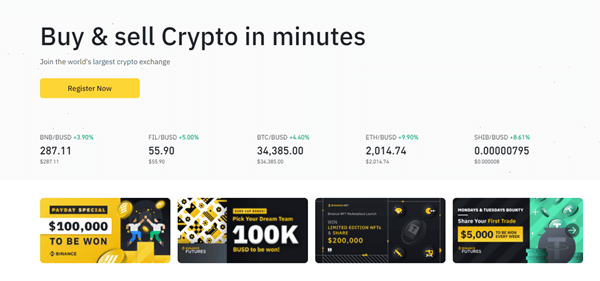 Binance is a cryptocurrency trading platform where you can trade more or less any cryptocurrency. So, how will you earn? Aside from being a cryptocurrency trading platform, Binance actually has an earning section where you can earn cryptocurrency by just investing some (or all) of your cryptocurrency.
You can choose from their flexible savings and locked savings programs and put some of your cryptos in it. Then, you just have to wait for the interest to kick in. Now, I know that this is supposed to be a guide for free methods, and it sounds like you will have to spend money to invest on Binance.
While technically true, there's actually a way around it. What I do with Binance is that I use the cryptocurrency I earned from free apps and sites that pay in Bitcoin and invest it in Binance. So, it acts as a bank for all my crypto earnings from other methods.
That would be the smartest way to invest in Binance, in my opinion. You won't have to buy cryptocurrency to invest. You can just use your earnings from other platforms. Just make sure you read up on the Binance guidelines first.
If you want to join this platform, just click here to join Binance.
#4 – Micro job websites
Another great way to earn extra cash is to join micro job websites. If you are new to this type of website, micro job sites offer short tasks so you can earn. Just pick a task you want to do to get paid.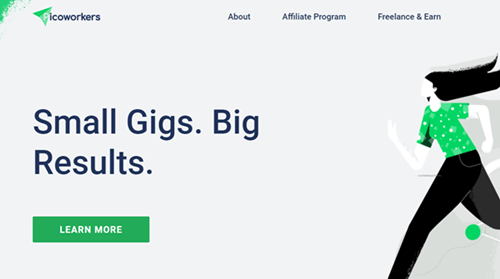 The tasks will be pretty varied depending on the micro job site you join. One great example is Sproutgigs. This site will allow you to earn by doing tasks like signing up for free trials, watching videos, doing web searches, and more. And you will always be able to find plenty of tasks in the Philippines.
What makes this a great option is it pays a decent amount per task, and it has a relatively low payout threshold of $5.75. So you can take your earnings out quite quickly. It also offers several payout options. For a full list of micro job sites, I recommend you check out the top micro job sites you can join.
#5 – Data entry tasks
Data entry tasks are simple tasks you can do to earn extra cash. This is actually one of the most common ways to earn extra cash online in the Philippines. And the good thing about this method is that there are various sites that offer different tasks.
So you won't run out of options. Most data entry tasks will ask you to transcribe an audio or video file, draw boxes around images, categorize different images, and more. The key thing to remember with this method is that sometimes, it takes a bit of learning before you can start to earn from this method.
You can check out the best data entry sites here.
#6 – Watching videos
Watching videos will never give you huge earnings. And you will never find a site or platform that is legit that will pay you $1 or $2 per video you watch. But, if you are just looking for an effortless but interesting way to earn, this can be a good option.
The key thing about earning from watching videos is that you won't usually get paid to watch the actual video. Instead, you will be paid to watch the ads that will be shown while the video is playing. Sometimes, the video is the ad itself. But there are sites that will pay you for watching the actual videos like the one I will mention below.
One good site you can earn by watching videos is TimeBucks. But as mentioned above, this method is not the most effective method to earn since you won't really earn a lot from it. But nevertheless, it's an effortless way and, even sometimes, a fun way to earn.
#7 – Paid-to-click sites
Another way to earn extra cash with little to no effort is to join Paid-To-Click (PTC) sites. The reason why I say it requires little to no effort is that you just have to click ads to earn. There's no thinking involved.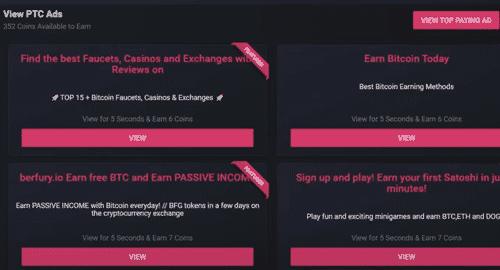 You simply log in to the site and go to the ads section and start clicking on ads. Each ad will last for a certain number of seconds, and you will usually see a timer that will tell you how long you have to wait before you can close it.
And usually, you have to solve a captcha to finish viewing the ad. Just like watching videos, you won't earn a lot from this kind of opportunity. This is typically the case with earning opportunities that require little effort.
But the good thing is that there are plenty of PTC sites you can join that are available in the Philippines. You just have to make sure you don't invest any money in them since most of them have upgrade plans that promise you can earn more if you get the upgrade.
I'm not saying this is a bad idea. All I'm saying is that before you get the upgrade, you need to make sure you have a solid plan to earn back the amount you spent for the upgrade so you won't end up losing money.
You can check out my video on realistic ways to earn money by watching ads if you want to learn more about PTC sites.
#8 – Listening to music
Yes, you read that right. You can actually earn by simply listening to music. And some of these sites are available in the Philippines. It's a unique earning opportunity, but again, I would like to stress that you won't earn a lot from it.
But it's an effortless way to earn since you can just let the music run, and over time, you will just accumulate rewards until you can get a payout. Some sites and apps can even introduce you to new music. So, if you are into that sort of thing, this is a good way to hit two birds with one stone, so to speak.
For a full list of great sites to join, you can check out this guide on how to get paid to listen to music.
Final thoughts
So, that's it. Those are the best free ways to make money online in the Philippines. As I've mentioned earlier, all the methods mentioned above are legit and free to join. Just choose which ones you are interested in and view my recommended sites.
Now, if you want to maximize your earnings, you should do a few of them and not just stick to one. That way, you get access to more opportunities.
If you have any comments, questions, or know of free ways to make money online in the Philippines that are not on the list, I would love to hear from you in a comment below.