If you are looking to make money online, you have probably found out that most ways take some investment. But is it possible to make money without having to spend a lot of money for something you do not even know if works or if it is a scam?
It is possible, and in this article, I will explain how to earn money online for free. And by free I actually mean that there is a way that is 100% free and always will be.
What opportunities are there to earn money online for free?
If you have looked on the internet to find ways to make money, you have probably also realized that there are many suggestions for how to do this. But you will also quickly realize that most of them will take quite a lot of investment or risk.
Investment or risk can be fine, and can be the way to go, if you find the right way for you. But as this post is about how to make money without investment, I will focus on that part.
There is actually only one way of making money online that is 100% free and will continue to be so – that is to do paid surveys.
Let me right away reveal that this will not be a way to replace a full time income and will not make you rich. But if you want to earn a bit extra without any risk and without having to invest anything at any point, this can be a great way (and probably the only way) to do this.
What is paid surveys and can they make me money?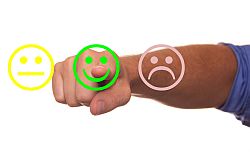 Paid surveys are surveys that you can do online through a number of different companies that offers this. They usually take between 5-25 minutes per survey, and you will have to answer questions about a certain topic. It can be your opinion about a certain product, about politics, about a specific service or company and similar questions.
Before starting a survey, you will know what the reward will be, and you can always choose whether you want to participate or not. Depending on the survey site you chose to sign up for, you will earn cash, vouchers or products.
As mentioned above, it is important to know that doing paid surveys, will not make you rich. If you start doing surveys with this as an expectation, you will be disappointed.
There are some survey sites that promises that you can easily become rich by doing surveys, but those sites are usually scams that will never make you anything, and can instead end up costing you money.
Read more about what online paid surveys are.
Are there other ways to make money online – a full time income?
Yes, there are several other ways to make money online. But not if you want to do it without any investment at all and without any risk at all. If that is what you want, paid surveys is the only legit way I am aware of.
But there are of course other legit ways to earn money online, and also that can make you a full time income or more. If making this kind of money is your goal, be aware that it will probably not happen overnight and will take effort, risk, or some investment depending on the route you want to go.
The best way to pursue this goal is in my opinion to build an online business through a website. This can be done by anyone who is determined enough and willing to learn and take action. You can get started with this for free, but at some point, you will have to make some investment, if you want to become really successful.
So there are definitely ways to make money online that can make you a lot more money than surveys, if you are willing to invest a bit and do the work it takes. If you want to do this, be aware that unfortunately there are many scammers out there that will try to trick money from you, by promising all kinds of unrealistic scenarios and tricks.
Caution – avoid wasting time and money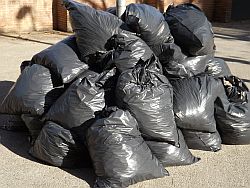 As mentioned above, there are many online scams, so be cautious when deciding how you want to make money online. In general, if anybody promises that you can become rich very quickly with minimal or no effort, it is a sign that it could be a scam. If it sounds unrealistic and too good to be true, it might very well be because it is not true.
Surveys are a safe way to make a bit of extra money online without any risk. It will not make you as much as many other approaches, but it is 100% free and does not take any training. Just be sure to sign up for the legit sites, as there are also survey sites that try to scam you. Below you can see a link to my top 10 paying survey sites that are all legit, free and safe to use.
If your goal is to be able to make a full time income online, I would instead suggest to look into how to make money through a website or online business. There are many programs online that offer information about this. Unfortunately not all of them lives up to the promises they give. If you want to join any of these programs, make sure you are aware of the exact costs before joining and preferably only sign up to programs that gives you a free trial, so you can check out the quality before you pay anything. Below you can find a link to more information about the approach I recommend, if you want to build an online business that can give you a full time income.
How do I get started earning money online?
I recommend doing one of two things depending on your goal:
Make money on paid surveys:
If you want to start making money on paid surveys, click the link below to see the top paying surveys sites, read the information about each of them, and sign up for the ones that sound most appealing to you.
Build an online full time income business:
If you are willing to put in quite a lot of work and want to be able to make a living by working online, click the link below to read more about the best way to do this.

==>Click to read about how to make a full time income online<==
Hope that you by now have a good idea about how you can earn money online without investment, and what the options are for this. And that you are also aware that if you want to make enough money online to live from, it takes some more effort and also at some point some investment.
So check out the two links I have provided above to read more and get started with the option that is most appealing to you.
If you have any questions, comments, or concerns, just leave a comment below.