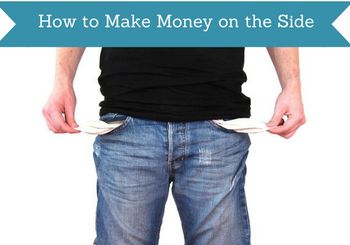 If you could use some extra cash, there are quite a few ways you can do this online.
However, it is important you know what you are getting into and choose the method that fits your expectations and the time you have.
In this article, I will, therefore, explain how to make money on the side and give you some examples of how to get started easily.
I will also give you my recommendation of the easiest way to get started today depending on your needs.
What does "money on the side" mean?
Before we go into the ways you can earn some extra money online, I first want to clarify what I in this article mean by making money on the side to avoid any misunderstandings and false hopes.
On the side means that it will be methods that can make you some nice extra cash on the side, and not something you should aim for as a full-time income online.
Some of the methods might be able to develop into a really good extra income and potentially full-time income, but you should in general not plan to make a living on it.
The reasons I focus on these methods in this article is because people that just look for some extra money on the side usually do not want to invest any money and want to be able to start earning right away.
And the methods I will show below makes this possible.
But it is important to notice that they are not meant to create a full-time income online – you need to know this before we get into the ways you can do this, as you will be more likely to succeed and enjoy it if you go into making money through any of the methods below with the right expectations.
Ways to make money on the side
Now we have the expectation management out of the way, so let's get started with the ways you can make some extra money online.
All of these methods are free to use and get started with.
Option 1 – Paid surveys:
Doing paid surveys online is my own preferred method to make some extra cash. This method is very easy to get started with and requires no specific skills or training before you can start. So you can start making money like this immediately.
Many companies are willing to pay for information about what consumers think of their products or services.
They will then often hire research companies to do consumer research for them. Some of these research companies will then offer online surveys to easily get information.
They will even pay you to participate in the surveys, as it is still a very cheap and easy for them to collect the research and a lot easier to get people to participate when they also get paid for it. That is the short explanation of why it is possible to get paid to do surveys.
By signing up for the survey platforms, you can get access to many of these online surveys, and start getting paid for giving your opinion.
As mentioned, this is my preferred way of making some extra cash on the side, and you will be able to find a lot more information here on PaidFromSurveys.com about the best survey sites, reviews, warnings about sites to stay away from etc. as I have spent a lot of time looking into this option.
The reason this is my top recommended way to make money on the side is because it is completely free and you can start earning today no matter who you are. But you just need to do it with the right expectations and know it will not make you rich.
A good place to start is to check out the top survey sites in YOUR country here – I have found these to be the best to do paid surveys.
Option 2 – Take and sell pictures: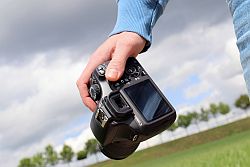 If you like taking pictures or doing little videos and are pretty good at it, you can use this skill to make some extra money.
There are many platforms that sell photos to users all over the world, and these platforms constantly need new images to be uploaded. That means you can sign up as a contributor and offer your pictures. One of the most popular of these sites is Shutterstock.
If people then decide to buy one of your pictures, you will get a commission.
If you enjoy taking pictures, this can be a great way to make some extra money, but just be aware that just because you sign up, does not mean that people will automatically buy your pictures.
There are usually uploaded thousands of pictures on this kind of platform every day, so users have a lot to choose from. But if you are patient and good at what you are doing, it can over time be a great option. But do not expect to just sign up and upload 2 pictures and then make a lot of money.
Option 3 – Online writing: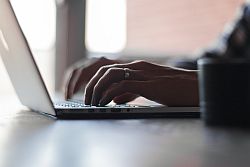 If you like to write, you can sell this skill online. Many people are looking for freelance writers to provide content for, for example, their websites or need to have texts written for other purposes.
In today's virtual world, this is easy to get started with, as there are several platforms that you can sign up for as a freelancer and offer your skills. As a freelance writer, a platform like Upwork can be worth considering, but there are also many others if you do a google search.
This can actually eventually maybe turn into a really good income and some people do it full-time. Like with selling pictures, just be aware that there are MANY people that offer their skills on these platforms, and just because you sign up, does not necessarily mean you get jobs.
But over time, you can slowly build up a good reputation, if you do a good job, and with more and more people giving you good feedback, you will get more and more exposure on the platform, and also more jobs. But it can take time, and you need to have good writing skills to eventually have a chance to really make some money this way.
Option 4 – Design or sell your creative skills: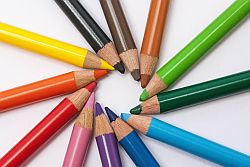 Design is another creative skill many people are looking for freelancers to do. That can be design of anything from business cards, websites, logo, flyers, etc.
A very popular platform to use for people looking for freelancers to do these kinds of tasks is Fiverr. You can also yourself register here and start offering your skills and services.
There are people making really good money like this. But again, you just have to know that you have to be patient and do a really good job every time before you will actually start getting regular jobs.
There are however people on these platforms that have built up a very good reputation and that are therefore getting a lot of jobs offered. So with patience and good skills, it can be a good way to go.
Option 5 – Other freelance tasks you can do online:
The above mentioned freelance tasks you can get paid to do online are just some examples. There are many other skills people are looking for on these freelance portals.
That can be for tasks like translations, marketing, consultancy services, developers, accounting, and much more. So if you think you have a skill that could be sold online, there is a great chance you can find a platform where you can offer this.
Final thoughts
As you can see, there are several ways to make some extra cash online. The options are not limited to what I have mentioned in this article, but these are some of the most popular ways.
Which method fits best to you really depends on your interests, your expectations, your skills, and your patience.
If you have any designing skills, passion for photography, good at languages, etc., offering your skills as a freelancer online can be a great option to make some extra money.
Even though it might sound very appealing, just remember to manage your expectations and try it out if it sounds appealing to you. But do not expect to become rich overnight, and you might not even get any tasks offered for a long period. But it does not cost anything to sign up for these kinds of freelance platforms, so you will not lose any money if it does not work out for you.
However, if you are willing to put that kind of effort and time into creating an online income, I would instead suggest you check out this method to build a full-time income online that can really give you freedom if you are willing to be patient and work hard.
As mentioned in the beginning, paid surveys are my personal favorite on this list if you are looking to just make some extra money and if you want to start earning right away this is one of the best options online if you do it with the right expectations.
I started doing paid surveys because it was very easy and everybody can do it. And you can start taking surveys and earning the same day as you sign up.
It will not make you rich, but it will for sure make you a profit, and it will start from day one if you choose the right platforms. At the same time, it is a great way to also get to express your opinion and have an influence on what decisions companies will make in the future.
In my opinion, paid surveys are unique in the sense that you know that you for sure will get a profit, you do not need any training or specific skills, there are no deadlines, and you can have your opinion heard, and get paid for it.
If you feel like trying out paid surveys, you can start by checking out the top paying survey sites through the link below. If you feel like trying some of the other methods mentioned above, a great place to start can be the platforms I mention in each section above.
==>Click to See the Top Paying Survey Sites in Your Country<==
If you have any experience with any of the methods on this list or have any other suggestions, comments, or questions, I would love to hear from you in a comment below.