If you are looking for easy and fast ways to earn some extra cash online for free, one of the best ways is to take online surveys and do other small tasks online for money.
Many sites offer this opportunity – one of the big sites is called InboxDollars.
But InboxDollars legit and really a great way to earn some extra money legit?
In this InboxDollars review, you will learn exactly what it offers and what to expect, so you can easily decide if it will be worth your time or not.
So let's find out if it is worth it or a scam to stay away from!
Disclosure: Some articles on this website contain affiliate/sponsored links. Click for more info.
What Is InboxDollars and what does the site offer?
InboxDollars is a Get-Paid-To (GPT) site that was founded by entrepreneur Darren Cotter in 2000. So it has been around for a while, which is a good sign for this kind of site. Since then, it has been taken over by the company Prodege, which is also the company behind the popular GPT site Swagbucks.
Therefore, there now is a trusted company behind it that has a lot of resources to keep developing the website, which is also great for us members.
According to its own website, it has given out over $80 million dollars to its members.
And I have also been paid by it myself. So let me reveal right away that InboxDollars is legit, and it does actually work as you can earn as a member.
This does, however, not mean it will necessarily be the right site for you. So let's look into what it offers and how you can earn on the site so you can see if it is what you are looking for.
Option 1 – InboxDollars surveys:
One of the ways you can earn on InboxDollars is by taking paid surveys.
I, in general, think paid surveys are great to participate in. Not only to make some extra cash but also because you can have your opinion heard at the same time.
On InboxDollars, there will not be a huge amount of surveys. You will, however, still be able to find some.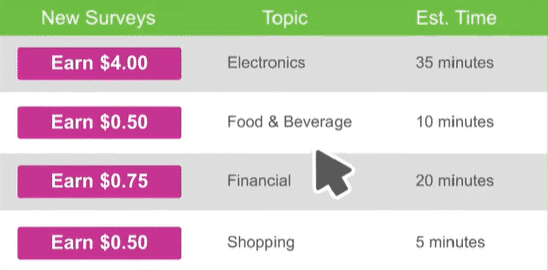 Also, just be aware that you will not qualify for all the surveys you are offered on InboxDollars, so it sometimes takes patience to find the ones you can complete and get paid for.
A great thing is that you right away can see approximately how long each survey will take and the reward so you can plan accordingly.
Overall, paid surveys is a way to earn on InboxDollars, but you should make sure to combine it with the other earning methods on the site to get enough out of it.
Option 2 – Get paid to play InboxDollars games:
You can find quite a lot of games you can play on InboxDollars. You can, for example, find card games, strategy, sports, and word games and get paid when you play.

You will not earn huge rewards from playing these games. That is not only on InboxDollars this is this case, but on most get-paid-to (GPT) sites playing games will not pay very high rewards – but it can be fun, and it is great getting paid for having fun, right:-).
But if you are on InboxDollars just to earn, you should be careful not to spend hours playing games.
It takes a lot of playing to make enough for a payout, but it can be a fun way to spend a bit of time once in a while.
In addition to the InboxDollars games, it also has a cooperation with GSN Games, which is a platform where you among other things, can play casino games. InboxDollars offers you 18% cash back on every dollar you spend on casino games on GSN Games.
So if you are using the platform to play online games for money anyway, it can be great to join InboxDollars and get 18% cash back.
Option 3 – Read emails:
InboxDollars is known for having the option to earn by reading emails – you can kind of hear that from the name, right:-)?
Again, this is not a way to earn huge amounts of money but can be a way to earn a little extra, and it does not take much effort. When you read emails, you get a set amount, usually ranging from 1 to 10 cents.
How it works is that you will receive an email with an offer. It is promotional offers from InboxDollars partners, and it can be all kinds of offers and will differ from time to time.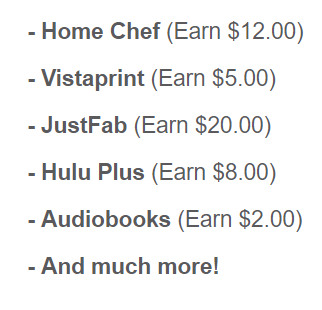 You do not have to take the offer to get paid for reading the email. You just need to click the link in the email to confirm you read it, and then you will get your reward.
It is difficult to say how many emails you will get. It depends on how active you, in general, are on the site.
The maximum you will receive is 3 per day, but if you are not active on the site in general, you might not receive any.
As you can see, this means this is only really a way to earn if you also use the other options on InboxDollars. But if you do, it can be worth it to just check the emails you get.
Option 4 – InboxDollars promo codes / Winits:
InboxDollars used to regularly post promo codes on their social media platforms so you could get a bit of free cash.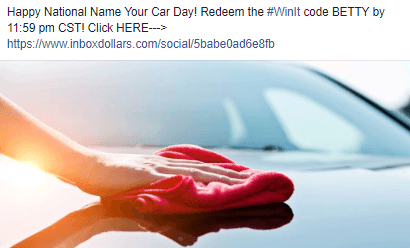 Winits are a kind of promo code. You can find them on InboxDollars' social media pages, and then you need to use the exact code inside the member area.
When you do this, you get the chance to win a prize. It can, for example, be cash credit or progress on the scratch-off card bar.
These codes are posted randomly throughout the week. There is a time limit on when you can redeem them, so you would need to regularly check their social media accounts to use this option.
Option 5 – Get paid to watch videos:
You can also get paid to watch videos on InboxDollars. I must say, I am not too crazy about this option in general because it can quickly just be a waste of time.
The rewards you get for watching the videos are very low. There can be some funny videos, so it can be nice to use this option once in a while.
But I would suggest only using the video option if you want to watch the video anyway and find it interesting. If you do it only to earn, some of the other methods on InboxDollars are a better use of time, in my opinion.
Option 6 – Shopping and coupons:
You can find many printable coupons on InboxDollars that can give you some great savings and cashback when shopping.

You simply have to print the coupons and take them to the physical store, where it will give you a saving.
In addition to the savings it will give you, it will also give you $0.10 into your InboxDollars account every time you redeem a coupon.
And you will even get $0.01 just for printing a coupon. Just be aware that you will maximum get paid for printing 100 coupons per day.
In addition to this, you can also get cashback on online shopping for hundreds of merchants like for example Wal-Mart, Target, Old Navy, and more.
This is not exactly a way to earn, but we all need to do shopping, so getting cash back or saving by using coupons, can almost be as good as earning if you find the right offers.
So this is definitely an option worth checking out.
Option 7 – Free contests:
The free contests InboxDollars regularly offers is a way to potentially earn that does not actually take place on the website itself.
You will regularly be able to find free contests on the social media channels of InboxDollars.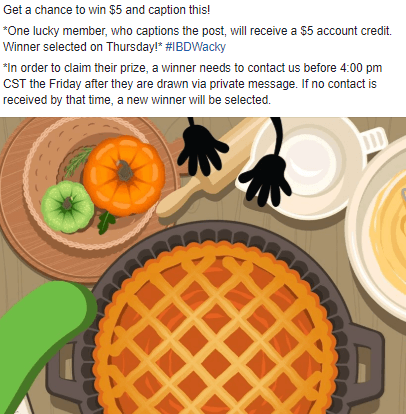 Above, you can see an example of a contest where you need to put a caption on an image. This is usually the kind of contest you can find.
The usual reward if you win is $5. There is, of course, not a huge chance of winning, as quite a lot of people participate, but it can still be worth the shot once in a while.
Option 8 – Scan when you shop
InboxDollars has an option that is a bit similar to what Nielsen Homescan offers just on a smaller scale – they call it ScanSense.
This is an option you can only use through the InboxDollars' app (more about this later). If you have this installed, you will at times, get notifications in the top right corner about scans you can do in your local area.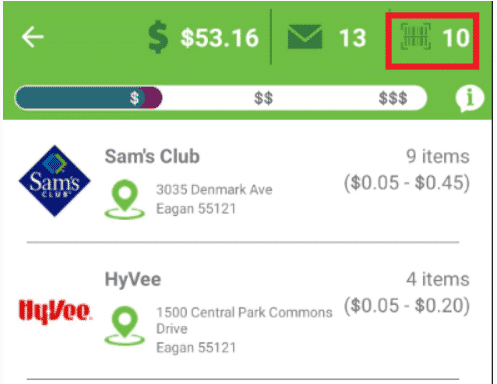 You will then be able to see a list of stores in your area where you can earn by going there and scanning certain items with your app.
This will pay you $0.05 per item you scan. Just be aware that, as you can see in the image above, there are limited items in each store.
So make sure to plan it so you do not chase around to find the stores you can scan items in as it will not really be worth that effort. But if you are in the store anyway, it can be a way to earn a bit extra in a fun and different way.
You can also get paid to scan receipts for your grocery shopping a restaurant visits. You can find this option inside the member area.
All you have to do is to scan the receipt and upload it. You just need to make sure the receipt is from one of InboxDollars' 1100 partners stores or restaurants.
Option 9 – Scratch & win
Every time you earn on InboxDollars, you also earn a chance to win cash prizes.
There is a meter that moves when you earn, as you can see in the image below.

There are 3 milestones. You can choose to scratch when you get to the $, or wait until you get to $$ or $$$.
The longer you wait, the higher the potential prize will be. If you scratch already when you get to $, you get a chance to win $10, but if you wait, you can win up to $100.
Just be aware that this is just a chance, so there are no guarantees. It is a scratch game, and if you get three of the same amounts, you have won that amount.
It is not sure you will ever win but, in my opinion, it is a nice little extra chance since you do not have to do anything extra than just participate in the other earning activities.
Option 10 – Gold membership:
InboxDollars used to have a gold membership.
When you first joined, you were just a regular member. Once you receive your first payout, you would automatically become a gold member.
However, this extra InboxDollar membership level no longer exists, but I still wanted to include a bit of info about it in this review as many people keep asking about it.
But a great thing is that the only difference between a gold member and a regular member used to be how fast you would get paid.
Instead of having the gold membership, they have now just made it a lot faster and easier for everyone to get paid, which is great to see. But more about this in the section below where I will talk more about the payout options.
Below you can see a short video by InboxDollars itself to see how they explain what it offers as well:
Click to Check Out InboxDollars for Yourself
How do you get paid?
As you can see, the site has quite a few ways to earn. But does InboxDollars pay, and how and when will it happen?
The payout threshold is $15 the first time you cash out, so you need to earn this to request a payout. This used to be $30, and it is great to see they have now lowered it, so it is a lot faster to reach.
Once you have reached the payout threshold, you can then get paid via PayPal, prepaid Visa, or InboxDollars e-card (gift cards).
However, after the first payout, the threshold drops to $10, which makes it even easier to reach. This is something InboxDollars recently implemented to make it easier for long-term members to get paid faster, and this is something I definitely think is a great improvement.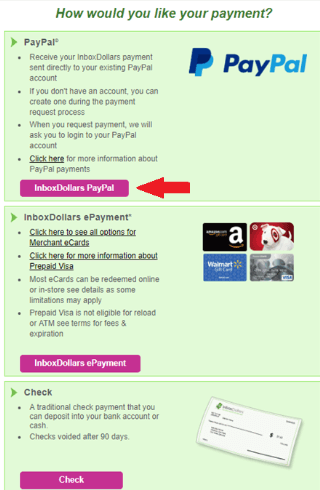 Personally, I prefer GPT sites that pay out through PayPal, as this is very convenient, and I was very happy to see InboxDollars introduced this not too long ago. But if you want to use other methods, the other options it offers are also great ways to get your rewards in cash.
All gift cards are delivered electronically. And be aware that you need a verified PayPal account to be able to get paid in cash via PayPal.
And just to make it clear – The payouts are definitely real, and you will get paid.
Once you have requested a payout, it will usually take 3-5 days for them to process the payment, depending on your chosen payout method.
The most common complaint about InboxDollars used to be that it could take some patience to reach the required $30 threshold to cash out their earnings. But the good thing is that InboxDollars offers many different ways to earn, so you can almost always find a way to earn there.
And as already mentioned, they seem to have listened to the feedback and have lowered the threshold to only $15, and then it goes further down to $10 after the first payout, and great to see they listen to feedback like this and try to improve the platform for its users.
If you want to get paid even faster, you can check out the quickest paying survey and GPT sites, where some pay out already when you have earned $1.
You will however get a $5 joining bonus on InboxDollars, which will give you a good start that will immediately take you closer to the payout threshold.
Can you use it on mobile?
If you do not have the convenience of always being on your computer, it is great to know that there are mobile versions that make it possible to earn from anywhere.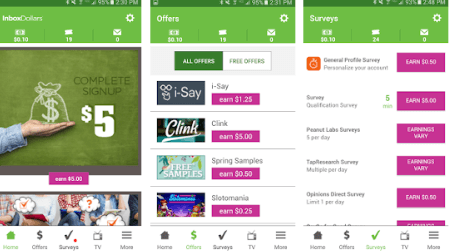 The InboxDollars app is available for both Apple and Android iOS platforms. From here, you will have access to surveys, offers, cash searches, and other features to help you earn money from your phone.
The Android variation requires at least an operating system of 4.0 or higher and 7.0 or higher for Apple.
Who can join InboxDollars?
So who can then join InboxDollars?
As the name suggests, it is only a site for people living in the USA and who are at least 18 years old. It used to be open to other countries as well, but now you can only sign up if you are in the US.
And you are NOT allowed to use VPN to hide your country – they will detect this and block you.
One particular strict rule about InboxDollars that is important to be aware of is that they do not allow duplicate accounts.
You are only allowed to create one account. If they detect you are trying to create more, you will be kicked out and lose your earnings.
In addition, no more than one account is allowed for each address, household, or computer. If you break this rule, then all accounts associated with the mailing address on file will be terminated.
Can you get support?
InboxDollars is trying to do quite a lot to help you with any potential issues you may face with the site.
The site offers a 24/7 LiveChat, where you can contact support at any time. This feature is available on both desktop and mobile versions, which is a very good feature of InboxDollars in my opinion.
Before contacting support, it is, however, a good idea to check out the support section on the website. You can find answers to a lot of common questions here, and it can save both you and InboxDollars time to check this first.
If the issue you have is payment-oriented, then it is generally referred to the accounting department, and you generally receive an answer within 24 hours.
Be aware that the support option can also be taken away from you if you meet their definitions of abuse, such as inappropriate language, operator harassment, and opening up multiple support windows at once – so be nice if you contact the support:-)
Final verdict – scam or legit?
InboxDollars is definitely NOT a scam, as it does pay its members and has done for many years.
This does, however, not mean it is necessarily the best option for you, so let's finish this review by summing up the pros and cons to give you a better overview before deciding.

Pros:
Great $5 sign-up bonus.
Free to join
Many ways to earn
You can get paid in cash
Has user-friendly mobile app

Cons:
Higher payout threshold for first payout
InboxDollars is definitely a legit site you can use to earn some extra money in your free time.
And it has recently gone through several updates that have made it a better site than when I first started testing it several years ago. It is great to see how they have listened to feedback and now made it possible to earn enough to get paid a lot faster.
Still, you need to go into it with the right expectations and be aware that it will not make you rich or a full-time income, so if you are expecting this, it will not be a site for you.
But InboxDollars does work, and it will pay you.
How to sign up for InboxDollars?
If you want to sign up for InboxDollars it is very easy. Just click the button below, and you will be taken to the sign-up page. You just have to fill out your email and password, and then confirm your email, and then you will get your $5 joining bonus.
Remember that you can only sign up from the US.
If you have any experiences with InboxDollars yourself, feel free to share in a comment below. Will be great to have other InboxDollars reviews posted below as well.
Also, if you have any questions just leave a comment below, and I will get back to you asap.