Mysterium Node is a website that claims you can earn while you sleep. So, if you are looking for ways to earn extra cash, this offer truly sounds very appealing.
But the question is, is this site legit or a scam? Well, you are about to find out in this Mysterium Node review.
I have taken a closer look at the site to see how it works, and I have compared it with other platforms that offer the same kind of earning opportunity.
In this review, you will get the lowdown on whether Mysterium Node is worth your time or not.
What is Mysterium Node and what does it offer?
Mysterium Node is a platform that will allow you to sell your unused bandwidth to earn crypto. It is indeed a legit site because you will really get paid (in crypto) for selling your unused bandwidth to Mysterium Node's clients.
Now, this doesn't automatically mean it is worth your time. To determine if you should join this site, you have to first understand how it works, so you can gauge the amount of time, effort, and money you can earn. And the only way to do that is to examine the earning opportunity it offers.
So, here's how to earn from Mysterium Node.
The earning opportunity – Running the software
The only way to earn from Mysterium Node is to install the software on a computer. Take note that the computer has to have an internet connection for it to work.
You can also install the software on other devices like data centers, Raspberry Pi devices, or DappNode and AVADO boxes.
But these options aren't really used by most people, so for the purpose of this review, we will only stick with installing the program on your computer because that is how members usually do it.

Once you are registered as a Mysterium Node member, the next step you need to do is to install the software on your computer. Just click the "Onboarding" link when you are in the member dashboard and hit "Desktop".
Then, you'll see something similar to the photo above. Just choose the appropriate operating system to start the installation process.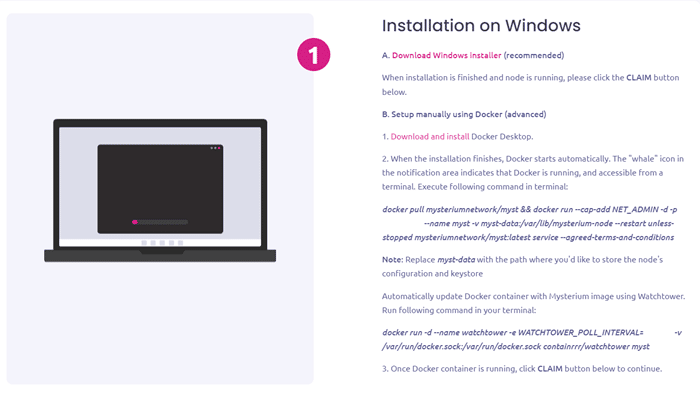 When you select the operating system you are using, you will be provided with step-by-step instructions for installing the software, which is called Docker Desktop. Once the software is installed on your computer, you will have to run a command in the terminal to establish your node.
The instructions contain some technical jargon, so you might get confused about what you need to do.
That's why I would say if you aren't really good at doing technical stuff on computers, you might struggle with this process.
But in my opinion, the process is relatively simple because all you really need to do is copy and paste the command into the terminal of the program. After you've done everything that needs to be done, then all you have to do is sit back, relax, and let the software do all the work for you.
Docker Desktop will run automatically every time you open your computer, so you don't have to do anything special to start earning. The software will run in the background and sell your unused internet bandwidth to Mysterium Node's clients.
As for how much you will earn, I will discuss that in the next section.
Now, as you can see, Mysterium Node will really allow you to earn passively. The only time you will really have to spend time and exert any effort is during the setup of the software.
Recommended: Check Out the Best Passive Income Jobs
How do you get paid?
As mentioned earlier, you will get paid in crypto for selling your unused bandwidth using the Docker Desktop. The crypto you will be paid with is called Mysterium (MYST), which is the platform's own cryptocurrency.
You will be able to see your total earnings by clicking the "My Nodes" option on the member dashboard. Then, once you've earned 5 MYST, it will be sent automatically to your crypto wallet. You'll have to set this up in the software, so your earnings will be sent automatically every time you reach the threshold.
You can also just manually withdraw your earnings if you don't want the software to send your earnings to your crypto wallet automatically. You just have to click the "Settle now" button on the software dashboard.
So just to be clear, you will need to have a crypto wallet if you want to receive your earnings. This is the only payment method Mysterium Node offers, so make sure to set one up before you register as a member of the site.
If you prefer to earn cash, I recommend you check out the top sites that pay via PayPal instead.
How much money can you make?
The amount you can earn from Mysterium Node will depend on the internet bandwidth you are able to sell. Just keep in mind that the pricing is not fixed, so the amount you will earn will vary.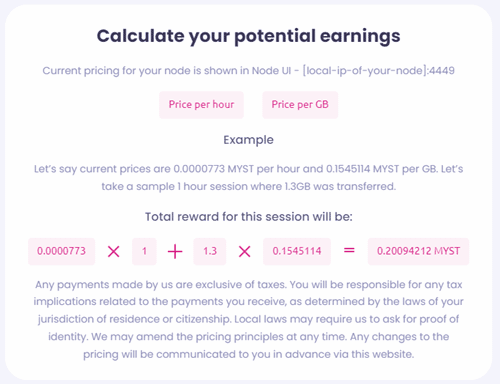 Mysterium Node does tell you how you can calculate the pricing of the internet bandwidth you are sharing (refer to the photo above).
But since you will be earning crypto, the actual monetary equivalent of your earnings will fluctuate depending on the market.
So, it's really hard to pinpoint exactly how much you will be able to earn. To give you an idea of the earning potential, the top seller (when I was examining the site) was able to earn around 482 MYST in one month. If you convert that to US dollars, it will be worth around $90 (give or take) at the time of writing this review.
Of course, the top seller is what you would call a "power user" and he/she must be running the program 24 hours a day and seven days a week to reach that kind of earning.
If you want a realistic approximation of how much you can earn, 30% of the top seller's earnings is what I would say is a realistic estimate of your earnings, which means you'll be earning around $25 to $30 per month.
That kind of earning potential is actually in-line with other platforms that offer the same kind of earning opportunity. So I would say that the overall earning potential of Mysterium Node is pretty decent.
Just keep in mind that you'll be earning crypto, so the value will change frequently.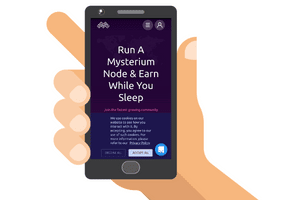 Can you use it on mobile?
The Mysterium Node software doesn't have a mobile version, so if you want to earn from this platform, you will have to use a computer (laptop or desktop). The site is mobile-friendly, but I don't see the need for you to log in to the site from a mobile device.
So, to answer the question above, no, you can't. And considering the earning opportunity it offers, there's no need to use it on a mobile device, in my opinion.
Who can join Mysterium Node?
Mysterium Node is available globally. As long as your country allows crypto earnings, you will be able to register as a member and set up your node so you can earn passively.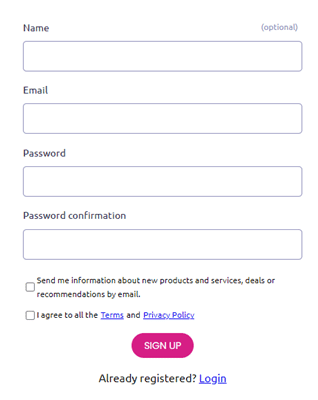 To register as a member, you need to go to the Mysterium Node website and then fill out the sign-up form. Then, Mysterium Node will send a confirmation email. Just click the link in the email to complete your registration.
Once you've done that, you can now install the software and set it up so you can start earning.
Can you get support?
If you have any questions about your account or Mysterium Node in general, you can check out the Help Center. It has complete documentation about everything you need to know.
If you can't find the answers you are looking for, you can click the Message icon found in the lower right-hand corner of the website. You will be able to ask their support team anything using that feature of the website.
Overall, I would say Mysterium Node provides decent support for its members since it offers an easy way for you to communicate with their support team, and the Help Center page actually provides all the information you need to know about the platform.
Final Verdict
Mysterium Node is a legit website that will allow you to earn crypto by selling your unused internet bandwidth. It has a couple of good features, but it also has a few limitations you need to consider.
Let me end this review with a summary of its pros and cons so you can see the overview of what the site has to offer. Then, you can decide if you should go for it or not.

Pros:
Offers a passive way of earning
Processes payments automatically
Available worldwide

Cons:
Slightly complicated setup process
Doesn't offer cash rewards
If you don't mind earning crypto, Mysterium Node can be a decent site to earn from. Just keep in mind that compared to other sites/platforms that offer the same kind of earning opportunity, setting up the program that will allow you to earn is slightly more complicated. But if you get through the setup process, earning will be a breeze.
Now, if Mysterium Node is too technical for you or you prefer to earn cash, I would suggest you check out the top survey and GPT sites in your country instead. The sites on this list all have good earning potential, and all the earning opportunities offered will not require any technical knowledge on your end.
If you have any comments, questions, or have any experience with Mysterium Node yourself, I would love to hear from you in a comment below.