Joining a survey site can be an efficient way of earning online. That is if you join a good survey site. And with so many survey sites available, it can be quite troublesome figuring out which survey sites to join.
This article will talk about Permission Research and see if this is indeed a good survey site to join. So, is Permission Research worth joining?
Well, to answer that question, we need to consider several factors.
This Permission Research review will tell you all you need to know so you can make a decision on whether joining this panel is a good idea or not. So, let's get to it.
What is Permission Research and what does it offer?
At its core, Permission research is a research community that offers ways for its members to earn by either answering surveys or through the software they provide.
It is owned by Comscore Inc, an internet research company that specializes in planning, transacting, and evaluating media across platforms.
Now, in order to fully picture out how good this site is in terms of earning potential, we need to take a closer look at how you can earn from this site.
So, here are the earning opportunities it offers.
Option 1 – Earn Through Their Software
During the registration process, part of becoming a member of this panel is for you to agree to install a certain program on your computer.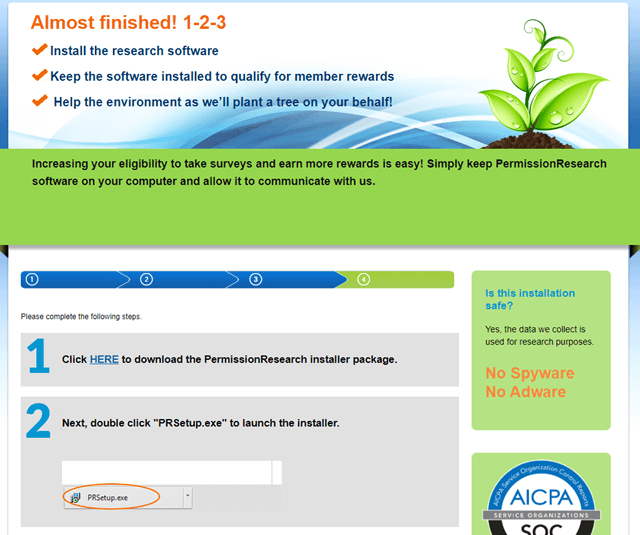 What this software really does is it monitors your internet activity. It is what will allow Permission Research to develop an understanding of how you and the members of your household use the Internet.
Once you've installed the software, you can just let it be and go about your normal routine browsing the internet.
That's the beauty of this software because it will gather information in the background. So, you don't really have to do anything special.
Now, if you are worried that it is gathering sensitive information, the software doesn't actually do that.
They guarantee the software doesn't get any sensitive information like credit card numbers, social security numbers and stuff like.
However, I do understand that some people are just not comfortable with software like this running in the background.
So, if you are one of those people, then, unfortunately, this site is not for you since you will really need to install the software in order to become a member.
Option 2 – Paid Surveys
Another way you can earn from Permission Research is by answering paid surveys.
From time to time, they will send you an email informing you that there's an available survey you can answer. All you have to do is click the link to the survey and go through the process.
The process of answering surveys with Permission Research is the same as any other survey site.
When you click on a survey link, it will first ask you to answer a set of pre-screening questions. This is done to make sure you belong to the demographic that the survey is intended for.
If you qualify, you get to answer the actual survey. If you don't, then you simply move on to the next opportunity.
Once you've completed the actual survey, you will receive the reward, which I will discuss next.
How do you get paid?
The reward system of Permission Research is actually quite unique. First off, if you are expecting to earn cash from this site on a regular basis, you will be disappointed.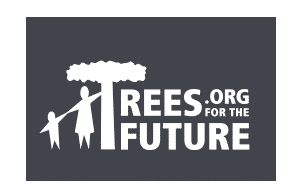 Instead of actually earning cash and gift cards like most other survey sites, you will be helping Permission Research plant trees.
Yes, you read that right. Permission Research has partnered with Trees For The Future in planting trees all over the world on behalf of its members.
So, in all actuality, once you become a member of their community, you will effectively be planting trees. They don't actually elaborate on how many trees you will be able to "donate" once you become a member though.
But from time to time, the special surveys they send out special surveys will offer cash or gift cards as a "thank you" for participating.
They don't mention, however, how the cash will be given, whether it will be in a form of prepaid credit card or check.
They do not also elaborate on how the rewards for these special surveys work.
The real value that this site offers aside from helping make the world a lot greener is, in my opinion, helping the internet be better.
They do that by understanding how people use the Internet; what they like, and what they don't through the use of their software.
In addition to this, you will also enter into their sweepstakes with a grand prize of $100,000 cash (not available in all countries) as a member.
So if you are lucky it can be very lucrative being a member of the site and at the same time help the environment.
But if that really doesn't interest you and you are just looking for ways to earn extra cash quickly, I would suggest you check out the best survey sites with low payout threshold.
Can you use it on mobile?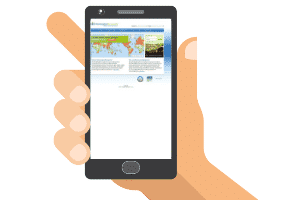 As you already know, the way their site works is to install a program on your computer. That software doesn't actually work with a mobile device. So, being able to use the site on a mobile device is definitely out of the question.
Their site is accessible via a mobile device by using a mobile web browser. However, it is not optimized for mobile use. You will have to zoom in to read the content properly.
It kind of makes sense though that they didn't bother to make it so because the site is actually intended only for a desktop or laptop use.
Who can join Permission Research?
The good thing about Permission Research is, it is available worldwide. You will be able to register regardless of where you live.
However, it has the most opportunities in the US.
As long as you have an internet connection, a computer and you are at least 18 years of age, you can join the research community.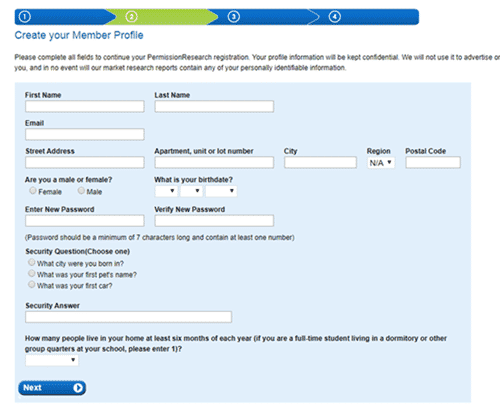 To start the registration process, you have to fill out the sign-up form. The process has four steps in total. The first 3 will include filling out forms and the last one will involve installing the software.
As mentioned, installing the software is required to become a member of this site. So, you can't really choose to ignore it.
And just one tip when installing the software, if you have trouble installing it, there's a good chance your anti-virus program is blocking it.
So, to successfully complete the installation, you will have to disable your anti-virus program first. You can just enable it back once you are done with the installation.
Can you get support?
My issue with Permission Research is that they aren't exactly clear what their software does. All their FAQ section discusses is what you need to do.
In my opinion, a software that is as "invasive" like this, you must at least explain clearly what it does to make potential members feel at ease.
And I didn't exactly get the vibe off of them. So, if you are really interested in becoming a member of this site, you might end up having to contact their support team first to clarify some stuff about their software.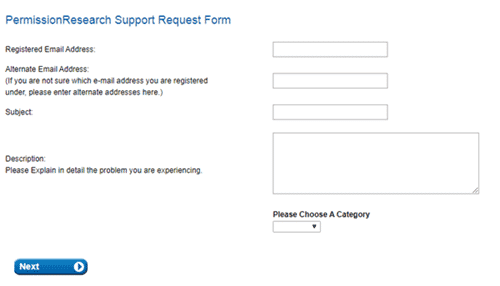 Fortunately, you will be able to contact their support team easily through their contact form. That's the only consolation I feel you can get out of their site.
Overall, I feel that their website needs more transparency in terms of how the software works to attract more members, in my opinion.
Final Verdict
Permission Research is a legit survey site that does reward you for becoming a member of their panel. It has some interesting qualities and a couple of disadvantages as well.
Here's a summary of its pros and cons to give you a full idea of what the site has to offer. That way, you can decide if you should join this site or not.

Pros:
Getting rewarded requires little effort
Available globally
You help the environment by being a member

Cons:
Doesn't offer any real way to earn cash on a regular basis
Limited earning opportunities
The site is not transparent enough on what the software does
In terms of earning potential, I would say that Permission Research is pretty bad. You don't actually get to earn cash regularly with this site. But if you are into planting trees, it can definitely be an option.
Their software requires little to no effort to use since once you install it, you can just leave it in the background and let it run.
However, I do understand why people might be hesitant about this type of software.
That's why, in my opinion, they should be at least very forthcoming about what the software actually does.
Now, if you are more interested in earning extra cash on a regular basis, I would suggest you check out the top survey sites in your country instead.
The sites on this list all have good earning potential because they offer more transparent earning opportunities.
Plus, you will definitely be able to find a site that you can join regardless of where you live.
How to join Permission Research?
If you want to register as a member, you can click the button below that is an invitation link that gives you access to register.
The registration process is pretty easy and remember to install the program that they will ask you to install.
If you have any comments, questions, or have any experiences with Permission Research yourself, I would love to hear from you in a comment below.