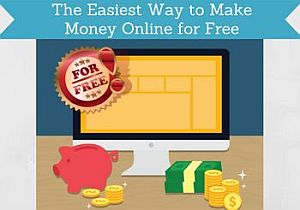 If you are interested in making money online, you have probably also found out that it is a jungle out there, and it is difficult to figure out what is legit and who is trying to scam money from you.
There are however ways to make money online that are legit and sites that are trying to help you through training etc. But if you are interested in making money without investing any money, there is really only very few options. These options are often not mentioned in the articles you can find for several reasons, which I will get into later. In this article I will therefore tell you about the easiest way to make money online for free and in a way that will always be free. This is not only the easiest way, but also the only way that is truly free.
What does free mean?
This might sound like a weird question. Usually most of us would say that free means that we do not have to pay anything. In the online world the word free is however used loosely.
There are many sites that will tell you that they can help you make money online for free, but when you look deeper into what they are offering, it is more or less always just a free trial, and to actually start making money, you will have to start paying. There is nothing wrong with having to pay for training or for tools that can truly help you, but I dislike when people claim that is for free just to get me to join, and not until after that, I will find out what the true cost is.
The worst cases are when people are using upselling techniques. That means that you join for free, but to get access to a little more, you have to pay. It is usually not very much you have to pay in the beginning, but then after getting hooked and having invested time and money already, you have to upgrade again to get access to for example more training. This can continue through many upgrades. It is a way to get people to join and get them hooked, but you will never know what it will really cost, and in some cases you can end up investing thousands of dollars.
So when you read that you can earn money for free through for example training, be sure to check what the long term fee would be, and what the conditions are. As mentioned, it can be great to for example join a training platform to learn more about building an online business, and I have also done this myself. But I want to know upfront if there will be a fee, and I dislike when people sell me an idea of something being free when it is actually not free.
I just wanted to clarify this in the beginning of the article. When I say there is a way that you can make money online for free, I mean that it is truly free, truly easy, and it will never cost you anything. If it is for you or not, will depend on why you are interested in making money online and what your goals are. But I will get into the earning possibilities later. Let's now look at how you can actually make money for free.
How can you make money 100% for free?
There are a few ways you can make money online 100% for free. It is by joining what is called GPT sites (get-paid-to) or paid survey sites. If you join the best of these sites, you can make some nice extra money on the side.
The legit sites are all free to join, so there is no risk involved in joining. If you find a site that offers paid tasks and paid surveys that tries to charge you a fee to join, do NOT join no matter what it promises. There are unfortunately many scam sites that are trying to make money by getting you to pay to join, and one of the biggest indicators it is a scam is, if it charges you to join.
The ways you can make money through the survey sites and GPT sites are: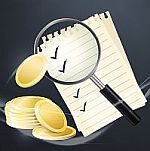 Paid surveys:
Paid surveys is one of my favorite ways to make a bit of extra money, and I prefer joining the portals that offer surveys as an earning method. There are also many sites that only offers paid surveys and no other way to earn, and these can also be great to join. One of the great things about surveys is that you do not only make a little extra money. It can also be a way to have your opinion heard and influence important decisions made by companies and governments, as they are paying to get this input and feedback and will also use it.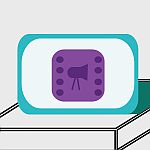 Watch videos:
Some GPT and survey sites are offering you money for watching videos. It can be small entertaining clips or small video ads etc. It is in general not something that pays very well compared to other options, so I only use this as an earning method, if it is a video I would enjoy watching anyway. Then why not get paid for it no matter how little it is:-)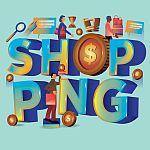 Get cashback on shopping:
If you often do shopping online, joining a site that gives cashback can be a great way to save big money. It means that if you buy something online through the GPT site you signed up for, you will get a certain amount of money back into your account on that website. Sometimes it can be really big savings and bonuses of up to 70% you will get. So if you like shopping online, it can be great to join a site where you will get some money back. A site like SwagBucks has really good cashback offers.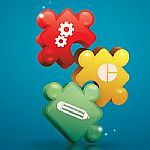 Do online small online tasks:
Some GPT sites offer small online tasks you can do through CrowdFlower. It is a way where you for example look a some search results, evaluate a website and similar small task and get paid a fee for this. If you join the best sites to do CrowdFlower tasks, you can also earn some really nice bonuses as they have regular contest for the rop earners and sometimes even bonuses when you have done a certain amount of tasks.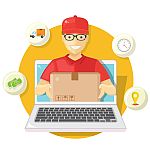 Take offers:
Many of the GPT sites has what is called an offerwall, where you can find different offers. An offer can for example be a free trial of an online service, signing up for a newsletter, signing up for a free contest, downloading an app etc. Some offers have really good rewards. Just make sure to check the conditions as some of them might require you to say yes to receiving offers from a certain company in the future etc. So better to read the conditions in advance so you know what to expect and only take the offers where you agree to the conditions.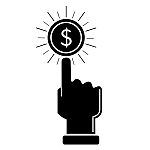 Watch ads:
You can sometimes find sites that offers you to watch small ads and get paid for this. This is also called PTC (paid-to-click), and you get paid a small amount to click an ad and watch it a certain amount of seconds. There are websites that has this as the main way to make money. Personally, I do not really like using these PTC ads. They give very low rewards, and the ads are usually not very interesting, so I prefer using some other methods on this list.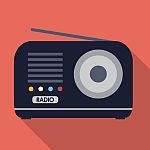 Listen to radio:
I have seen a few sites that are offering this way of earning. It simple means that if you listen to the radio through the website, you will get paid a small amount, when you have listened to a certain amount of minutes, which varies from site to site. This will however only pay very little, and it is not really worth doing for the purpose of earning money. But if you are listening to the radio anyway, you might as well get a few extra cents for it right?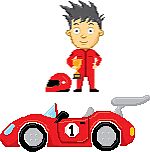 Play games:
Quite a few GPT sites has the option to play small online games and earn by doing this. Usually it is not one of the ways you can make very much money. But online games can be fun and good entertainment, and if you like playing online games, it is worth checking out if any of the GPT sites are offering rewards to play your favorite games.
Free contests:
Many GPT and survey sites are offering free contests. Some have contests on the website itself, where you automatically join if you are active. Others have regular contests on their social media channels, and you can participate by for example liking or commenting on a post. Some prizes are quite nice and can boost your earnings. So if you join any GPT or survey site, it can be worth checking, if they are running any contests.
The above is not a complete list of earning methods offered by GPT sites and survey sites, but the methods on the list are the most popular ones and the ones offered by most sites. There are sites that have other extra small methods as well that makes their site unique. If you check the list of the top paying sites through the link below, you will be able to see in the overview which of the sites are offering which opportunities.
==>Click to see Top 10 paying survey and GPT sites<==
How much money can you make on GPT and survey sites?
Before you sign up for any sites, it might be nice to know what you can expect to earn. How much you can make really depends on how much time you put in. But you should NOT expect to become rich or making a living from these sites.
They are fun and a great way to make some extra money, but if any site is telling you that it will make you rich, it is not true. But even though it cannot make you rich, I find it worth participating on these sites for several reasons – it is 100% free, you can start right away, you do not need any training, anyone can join, you can do it whenever it fits into your schedule, and there are no risks.
You can increase the earning opportunities by joining several sites. By joining several sites, you will also quickly be able to find out which ones suit you the best and just stick to those.
What are the risks of making money like this?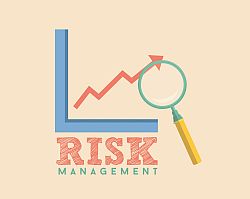 As mentioned above, there are no risks involved in joining survey sites or GPT sites, if you join the legit sites.
Since all the legit sites are fee to join and use, it will for sure make you a profit, and there is no risk to lose any money. The only risk is to be disappointed, if you do it to become rich, or if you join the scam sites. I sometimes see people being negative about survey sites because they are not able to make a living from them. But many are also happy to just make some extra money on the side, and then these sites are great – and also the only way where you can be sure to make a profit and do it from day 1.
In conclusion – Yes, you can make money online for free
As you can see, there is a way to make money online that is 100% free. It might not make you rich, but it will for sure make you a profit to join survey and GPT sites, if you join the legit and good sites (you can see a list of my top 10 through the top menu).
And remember that if a site says that you can make money through it, and it is not a GPT or survey site, there are great chances that there will be a cost at some point. If you know of an option where this is not the case, I would love to hear about it in a comment below.
Also, if you have any questions or comments feel free to drop a line below.