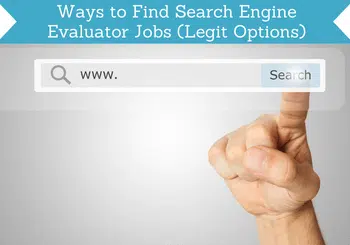 I have tested hundreds of ways to earn money online, and a lot of people have asked me over the last couple of months if there are sites that offer search engine evaluator jobs. So, I decided to make this guide on the best search engine evaluator jobs you can find online.
Doing this kind of job has its perks, but you have to know the right sites to find job offers for this kind of position. And that's exactly what this guide will show you. It will list down legit options that you can choose from.
I will include a summary of each option so you can easily gauge which option/s suit you best. I will also include some tips at the end of this guide as a bonus. So, let's go ahead and get started, shall we?
What is a search engine evaluator job?
In case you don't know, a search engine evaluator is an individual that provides feedback as well as ratings about what comes up in search results. Search engines then use the feedback and ratings these individuals provide to improve the quality of their results.
It has become an important job today because more and more people use the internet to search for things they need. And search engine companies like Google, for example, can't just rely on algorithms. They still need actual people to evaluate and rate the search results to find areas they can improve on.
The good thing about this job is that it can potentially be a full-time gig. But that will, of course, depend on your skills as a search engine evaluator.
5 Ways to find search engine evaluator jobs
Now that you know what this job entails and you have an idea of what to expect in terms of earning potential, it's time we talk about the actual options you can choose from.
Take note that this is not a prioritized list, so I would recommend you base your choice according to your preferences. I will keep updating this list if I find new options that are worth it, so make sure to bookmark this page and check on it from time to time for new opportunities.
#1 – Flexjobs
Flexjobs is an online job board that allows you to find full-time or part-time jobs that can be done remotely. This includes search engine evaluator jobs.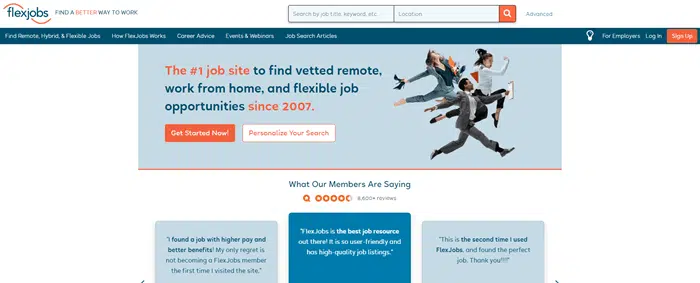 The jobs offered can range from entry-level to executive level, so no matter your background and experience, you can potentially find work here. There are also plenty of jobs listed, including full-time and part-time options.
The usual payment methods being used are PayPal and direct bank transfer. Just be aware that this site requires a monthly subscription fee, so be prepared to shell out some cash if you want to go for this option. However, the quality of the jobs you find here are also higher than on most other sites.
#2 – Teemwork
Teemwork.ai is a micro job site that will pay you for completing tasks. When you become a member of Teemwork, you will be given access to crowdsourcing tasks. Some of these tasks will ask you to be a search engine evaluator.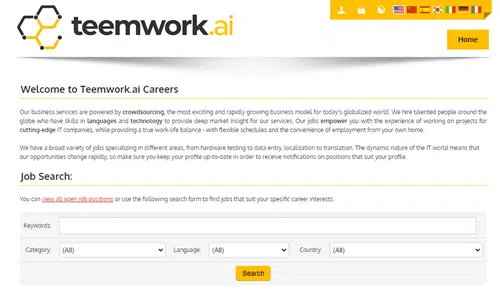 In fact, search engine evaluation is one of the major job categories it offers, so you will most likely find a job offer. And the best thing about this site is that you can find search engine evaluator jobs in your preferred language, so it's quite a versatile option, in my opinion.
This site offers PayPal or Payoneer as their mode of payment for their members, and if you live in the US, you can also get paid via direct bank transfer. To withdraw your earnings, you'll need to earn at least $20, which is certainly doable considering the job you have to do pays a decent amount.
Teemwork is available globally, so you can join regardless of where you live. You just have to be aware that their registration process is a bit more complicated than other micro job sites.
One thing you need to know about this site is that it does offer full-time positions. However, that doesn't necessarily mean you'll get the job right away when applying. You will have to compete with other applicants.
#3 – KarmaHub
KarmaHub is a crowdsourcing site that sometimes offers search engine evaluator jobs. Just take note that it has a different term for this position. They call it an internet analyst. The name of the job is different, but it's more or less the same thing because you will be doing the tasks that are usually done by search engine evaluators.

You will get paid by the hour, and the rate can range from $10 to $25, depending on the position you get. It doesn't offer as many jobs as the other options in this guide, but what's great about this option is, as you can see, it pays a decent amount.
So, you can just keep an eye on and see if there are search engine evaluator jobs available from time to time.
#4 – Telus International
Telus International is a company that provides specific job opportunities (namely search engine evaluators) in North America, Europe, and Asia. You can find various search engine evaluator positions for different languages as well.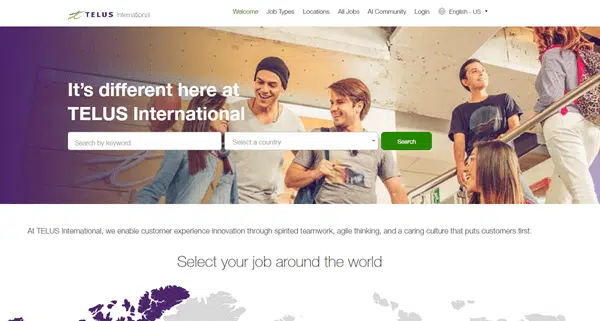 The amount you can earn per hour will depend on your location though, but overall, I would say the earning potential is pretty decent. From what I've seen, you can earn around $15 per hour if you live in the US or Europe.
If you live in Asia, the rate will be around $7 per hour. It's not a bad rate, in my opinion, but you have to keep in mind that you'll have to compete with other applicants for the job. Plus, most jobs will require you to present basic requirements like a diploma or GED qualification.
But the good thing about this site is that you will sometimes find full-time opportunities, so it can potentially be a good source of full-time income.
#5 – Appen
Appen is mainly a micro-task site that offers multiple ways for you to earn. You can work on short tasks or even projects. It has a fairly decent number of search engine evaluator jobs you can apply for, and they are usually listed under the "Projects" category of the site.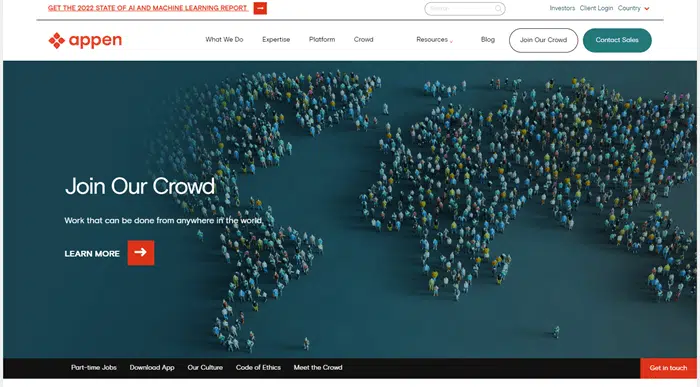 You can earn around $7 to $15 per hour from the search engine evaluator jobs they offer. The rate will depend on the position you get. Most of the offers are part-time, but from time to time, you'll find close to full-time offers, which is a good thing if you are looking for a regular way to earn.
Of course, just like with all the options presented, you'll have to apply for the position and get accepted before you can earn.
How to start earning right away
The thing with this kind of job is that you'll have to go through an application process before you can start earning, so it's not an ideal option if you need immediate earnings.
If you prefer to start earning right away, there are other sites that you can go for. The sites I'm talking about are the Get-Paid-To (GPT) sites. While these sites may not be sites where you can earn a full-time income, they are still great options if you are just looking to earn extra cash on the side.
And some of these sites also offer you rewards for searching online.
For a list of these sites, I would recommend you check out the top GPT sites that really pay. These sites all have good earning potential, so you'll be able to earn a decent amount in no time.
Final Thoughts
So those are your best options to find search engine evaluator jobs. As I've mentioned earlier, they are all free and legit options. Just keep in mind that you have to apply for the job, so you'll need to be patient if you want to land the job.
I would recommend you consider going for all the options so you can gain access to more offers. The best strategy I can recommend is to apply for all the jobs that you are qualified for and choose which one is the best from all the applications that were accepted.
Now, if what you are looking for is to build a full-time income from home completely on your own terms, then you can check out the simplest and safest way for a beginner to build a profit-ready online business.
If you have any comments, questions, or you know of any legit site that offers search engine evaluator jobs that you think belong in this guide, I would