Zeerk is a website that claims you can earn good money by offering freelance services. So, if you are looking for a side hustle or just a way to earn extra money, then you might be considering this site.
I would, however, recommend you pause for a bit and learn more about this site before you go and sign up. I tested Zeerk to see how it works and learn more about its features so I can tell you what to expect from it before you even join. I've also compared it with other sites that offer the same kind of earning opportunity.
After reading this Zeerk review, you can make an informed decision on whether it is really worth it or not.
What is Zeerk and what does it offer?
As mentioned above, Zeerk is a freelance site that will allow you to earn by offering various freelance services. It is indeed legit since you will really get paid.
But, to identify if it is truly worth your time, you must first understand how it works. That way, you'll get a good glimpse of how much time and effort is required to earn. And the only way to do this is to examine the earning opportunities it offers.
So, here's how to earn from Zeerk.
Option 1 – Freelance services
The primary way to earn from Zeerk is to offer freelance services. Once you become a member of Zeerk, you can list down the services you are willing to offer.
These services can range from social media marketing, SEO, writing, audio and video production, graphics design, programming, gaming, and lifestyle coaching. If you have a skill that belongs to any of the categories mentioned above, you can list it down and indicate the amount you want to get paid for the service you offer.
Just take note that the maximum amount you can list your services for is $200. And be aware that Zeerk will deduct 15% from your earnings.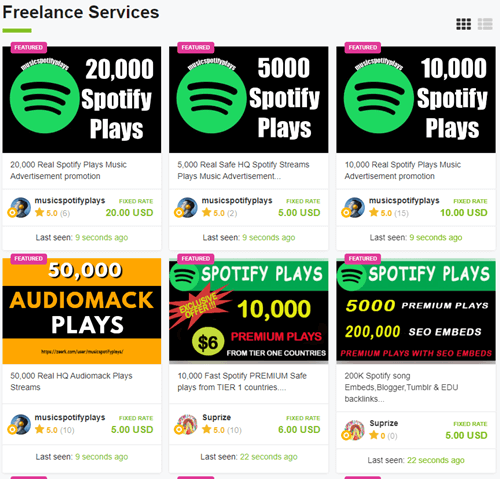 Once you've listed the services you are willing to offer, all you have to do is wait for someone to hire you. This, in my opinion, is where Zeerk falls short.
Normally, on other freelance sites, you can be a more proactive freelancer by seeking out jobs instead of just waiting to get hired. But Zeerk doesn't offer this option.
As for the process of getting hired, it starts out with a notification from Zeerk. If a potential employer is interested in your services, you will receive a notification from Zeerk as well as an email.
Then, if there are things that need to be negotiated, you can do so with the employer because, at this point, you'll be able to communicate with the employer. Once both parties agree to the terms, all that's left to be done is to do the work.
When the work has been completed, the employer will review your submission, and if everything is in order, you will receive the compensation that was agreed upon. Later, I will discuss how the payment system of Zeerk works. But that's basically how the earning process of Zeerk works.
Option 2 – Affiliate program
Another way you can earn from Zeerk is by becoming one of their affiliates. I won't discuss this much because this kind of earning will require a few skills and deserves a different conversation. So, let me just talk about the basics of Zeerk's affiliate program.
The idea is to get people to sign up for Zeerk as customers (not freelancers). To do so, you have to use your affiliate links. When people click your link and sign up as a customer, they will become your "referral".
Then, when the referral purchases anything on Zeerk, you will receive a 10% commission. It's a great way to earn extra cash, but as I've mentioned earlier, affiliate marketing is a different beast. You have to have the proper skills and plan to really benefit from it. You can't just do it haphazardly and hope to get something out of it.
Recommended: Check Out the Best Freelance Sites You Can Join
How do you get paid?
Every time you complete a job on Zeerk, you will earn the amount you agreed upon with the employer. This amount will be credited to your Zeerk account balance. But, what you have to be aware of is that Zeerk will take a cut off of your earnings.
As mentioned earlier, Zeerk will deduct 15% from whatever you will earn as their cut. So, aside from Zeerk being able to earn from the customers who sign up, they also earn from freelancers.
The upside is that once an amount is credited to your Zeerk account balance, you can withdraw your earnings via PayPal as long as you've earned at least $4 (which is a relatively low payout threshold).
The payment system of Zeerk is relatively straightforward, and I like the fact that it has a relatively low payout threshold of $4. If you are interested in more sites that have a low or no payout threshold, I suggest you also check out the fastest paying sites.
How much money can you make?
As explained earlier, you will be the one to set how much you will earn for every service you render. So, in a way, the amount you can earn will mostly depend on you.
But, as I've also mentioned earlier, the one key difference with Zeerk compared to other freelance sites is that you can't be proactive.
Normally, on other freelance sites, you can apply for jobs. But since this feature is unavailable on Zeerk, you will have to be patient because there's no guarantee someone will hire you.
That is why I would say the earning potential of this site is quite low. If you could earn proactively, then the earning potential would be significantly higher, in my opinion.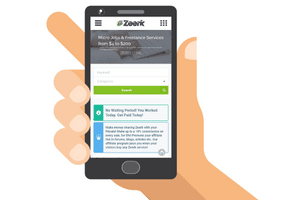 Can you use it on mobile?
Zeerk doesn't have a mobile app you can download, but the website is mobile-friendly, so you can still access it from a mobile device conveniently. You won't have to zoom in just to read the content or click the links.
This can be quite useful because you can easily check if someone is interested in hiring you even if you are not in front of the computer. But apart from in this case, you will have to use a laptop or desktop when working on jobs.
Who can join Zeerk?
The site doesn't exactly say which countries it is available in, but as far as I can tell, it is available worldwide. You'll be able to sign up as a freelancer regardless of where you live. Plus, the registration process is very easy.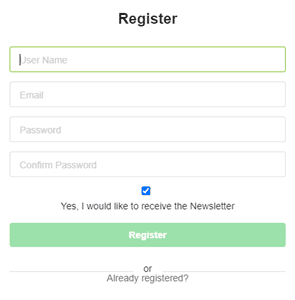 Unlike some other freelance sites where you have to go through a background check, on Zeerk, you can just fill out the registration form, and you are good to go. Just click the confirmation link that will be sent to you via email to complete the registration.
After you are done with the registration process, you can log in and start listing the services you are willing to render.
Can you get support?
Zeerk doesn't have a FAQ page or Help page, but it does have a "How it works" page that explains how you can earn. However, the information provided on this page isn't really enough, in my opinion.
You will likely eventually have questions about the site. Fortunately, you can just submit your inquiry to their support team using the message function on their support page.
That is why overall, I would say the site does have a decent support system in place for its members since it offers a convenient way for you to communicate with their support department. I just wish they would also provide a FAQ or Help page to decrease the chances of having to contact support.
That would make the overall user experience a lot better, in my opinion.
Final Verdict
Zeerk is a legit freelance site where you can earn cash by offering freelance services. It has a couple of decent features, but it also has some limitations you need to know.
To wrap up this review, let me summarize its pros and cons so you can get an overview of what Zeerk offers. Then, you can decide if it is a good fit for you or not.

Pros:
Offers payment via PayPal
The site is mobile-friendly

Cons:
Doesn't offer guaranteed earnings
You can't earn immediately after sign-up
The site lacks useful information
In my opinion, the one drawback that makes Zeerk a less-than-ideal option is the fact that you can't be a proactive earner. You have to wait until someone is interested in hiring you. If Zeerk would allow you to look for jobs, then I would have considered it a better option, in my opinion.
That way, you could be proactive in looking for ways to earn. That's why I would only recommend you join this site if you need an additional freelance site to join. And even if you do join, you have to temper your expectations because there's no guarantee if and when you will be able to earn.
That's why if you are interested in freelance work, I would suggest you check out the best freelance sites you can join instead.
But if you are just looking for a way to earn extra cash, you can also check out the top survey and GPT sites in your country. The sites on this list all have good earning potential, and you will be able to start earning immediately after you sign up.
If you have any comments, questions, or have any experience with Zeerk yourself, I would love to hear from you in a comment below.