If you do the grocery shopping for your household, you might want to consider using an app called ZipZero. This app claims you can turn any receipt into cash to pay your monthly bills.
It sounds like a promising way to save money, but before you hit the download button, you have to do a bit of research about the app first, so you know exactly what to expect.
You need to figure out if this app is really legit or if it is just a scam. After all, you wouldn't want to waste your time on an app that in the end, will not really pay you.
That's why I've decided to make this ZipZero app review to help you figure out if this app is legit or not and if it is legit, is it then really worth investing your time into or not? You will get to know all the details you need to know about the app so you can decide if it is a yay or a nay.
So, let's get started.
What is ZipZero and what does it offer?
ZipZero, at its core, is a GPT (Get-Paid-To) GPT app that will reward you for uploading photos of your receipts. It is indeed a legit app since it will really reward you for doing so. But the question still remains, is it worth it or not?
Before we can answer that question, you have to understand how the app works and how well you can earn from it. And to do that, we have to take a closer at all the earning opportunities ZipZero offers.
So, here's how to earn from this app.
Option 1 – Uploading receipt photos
The main way to earn from this app is to upload photos of your receipts. There are two ways you can do this. Just use your mobile device's camera to take a photo of your receipts.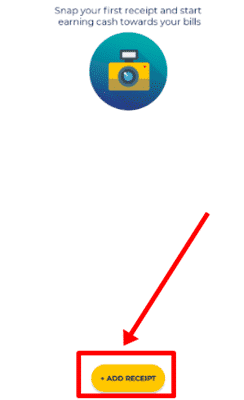 To start the process, just log in to the app and click the "Add receipt" button (refer to photo above). You will then have to center the receipt within the frame. Don't worry if your receipt is long because you can fit the rest of the receipt in the next frame.
Make sure the photo you capture is not blurry and that all the details of the receipt can be easily read. The important thing to keep in mind here is, you have to make sure you take a photo of all the items on your receipt including the total amount paid.
This is the most important detail because the amount you will receive as compensation will actually depend on the total amount indicated on the receipt.
Once you've taken photos of all the details of the receipt, just press the "Finish" option to submit all the photos.
ZipZero will then verify your submission to see if everything is in order. You usually don't have to wait that long for your submission to be verified because ZipZero has already implemented a way to automatically read the total amount on the receipt.
When your submission is approved, you will receive 0.5% of the total amount indicated on the receipt. It will be credited to your ZipZero account balance. Later, I will discuss what you can do with your earnings.
Another thing you need to remember is, you should submit a receipt within 7 days from the date it was issued. Otherwise, ZipZero will not accept it and you won't receive any reward.
ZipZero only accepts physical receipts and not digital ones. Also, it won't accept any handwritten receipts because their system will not be able to read them.
ZipZero will accept any receipt as long as it meets the conditions mentioned above which is definitely great compared to some other similar apps that only accepts certain receipts.
Option 2 – Online cashback offers
Another way to earn from ZipZero is by availing of their cashback offers. As of the writing of this review, this opportunity is still in its beta phase. I wasn't able to test it personally because they never accepted my registration.
Yes, in order to participate in this opportunity, you actually have to sign up for it separately. ZipZero say it can only cater to a limited number of members at the time of this writing.
But the way it works is basically the same as any other cashback offer from cashback sites and apps. In order to avail of cashback rewards, you will have to go through the app so that they can track your cashback reward.
That means you have to open the app, go to the online cashback offers section, choose an offer you want to avail of and press it. You will then be taken to the details page. Read the details carefully and then proceed with the purchase.
You will have to press a button on the details page so you will be taken to the online store. That's the most important thing you need to remember. Because as I've mentioned, that is the only way ZipZero can track if you availed of the offer or not.
Once you complete the purchase, you have to wait a set amount of time before the cashback reward gets credited to your account (usually around 30 to 45 days).
Recommended: Check Out the Top Cashback Sites
How do you get paid?
Here's the interesting part about ZipZero. If you were hoping to cashout from this app, unfortunately, you will be disappointed.
ZipZero will not allow you to cashout your earnings. Instead, you can use your earnings to pay for any of your monthly bills.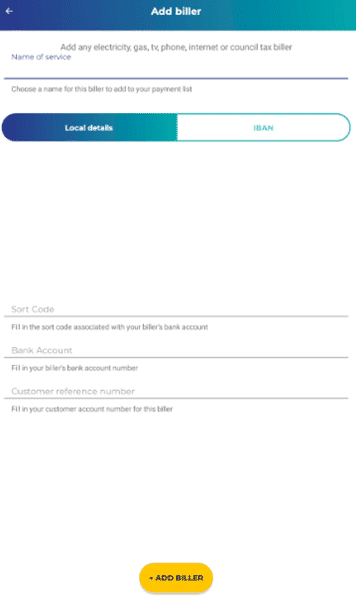 You can setup the bills you want to pay with your ZipZero rewards. However, there are a couple of things you have to keep in mind. First, you can only pay for monthly bills once you've earned at least £5. Secondly, the maximum amount you can use to pay for a bill will be £50 per month.
So, it's pretty limited in terms of its payment methods. But the bills it covers are pretty broad (phone bills, electricity, water, and even Council tax). Of all the apps I've tested, this is actually the first time I've encountered a payment system like this.
It's definitely a unique system and a useful one too, in my opinion. But if you are looking to earn cash, I would instead recommend you check out the top sites that pay via PayPal.
How much money can you make?
The amount you can earn from ZipZero will actually depend on your spending/shopping habits. If you shop and get receipts a lot, you can earn a decent amount from this app. Their 0.5% rate isn't really that great but it also isn't that low.
Overall, I wouldn't say you will be able to earn a decent amount quickly. That's why, in my opinion, the earning potential of ZipZero isn't that great. Its limit of £50 per month isn't actually that bad. That's quite a significant amount and that can some nice savings but it's pretty hard to reach considering you would have to spend £10,000 to reach it.
So, you won't actually have to worry about the cap. Realistically speaking, I would say you can earn around £5 to £10 per month, if you shop frequently, which is again, not bad. And I admit, the fact that you can use your earnings from ZipZero to pay for monthly utility bills is actually quite useful and unique.
Can you use it on a desktop?
ZipZero is a mobile-only platform. That means you really have to use it on a mobile device. And due to the nature of the earning opportunities it offers, you won't actually need to use a desktop or even a laptop.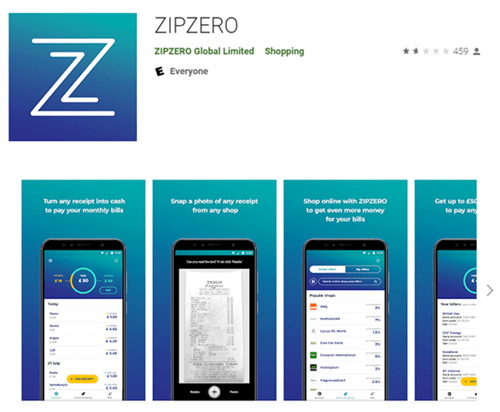 As for their app, it is very user-friendly. You will easily learn how to use it. Their app is available for both Android and iOS devices. You just need to make sure your Android device is using at least Android 5.0 or if you are an iOS user, it has to be using at least version 10.0.
Those are the only requirements needed to run the app on your mobile device.
Who can join ZipZero?
ZipZero is only available in the UK. You also have to be at least 18 years of age to join.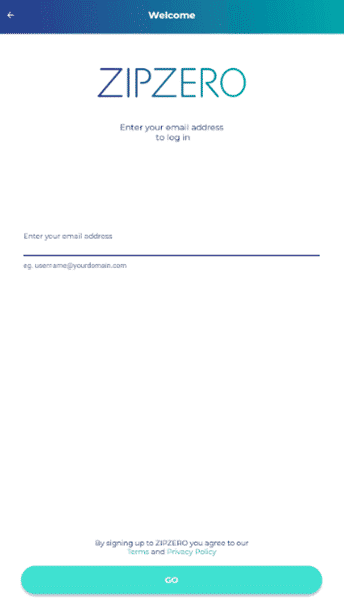 To sign up as a member, you have to download and install the app first. Then, you have to provide your email address. ZipZero will then email you a confirmation link you need to click to complete the registration.
Once you click the link, it will open the app and it will ask you to set up your password to log in to the app. When all of that is done, you can now start using the app to earn rewards. But as mentioned earlier, if you want to participate in their cashback offers, you have to register for it separately.
You can do that by simply pressing the "Sign Up" button on the cashback offer page and wait for confirmation. They don't really mention how long it takes to be accepted for this opportunity, so you'll just have to check it from time to time.
Can you get support?
If you have any questions about the app, you can check out their FAQ page first in the "Help Center" section of the app. It will open a browser window displaying all the FAQs. It's fairly comprehensive, which is a good thing.
But if you can't find the answer you are looking for, you can just get in touch with their support team by sending them a message. You can do that from their app as well.
Overall, I would say they have a decent support system in place for their members since they offer a way for you to get in touch with their support team conveniently.
Final Verdict
ZipZero is a legit GPT app that will reward you for taking photos of your receipts. It has its advantages but it also has its drawbacks you need to consider.
Now, let me finish this review with a summary of its pros and cons so you can get an overview of what the app has to offer. That way, you can decide if this app is a good fit for you or not.

Pros:
Offers a simple way to earn rewards
Their app is user-friendly

Cons:
Limited earning opportunities offered
Limited payment options offered
If you don't mind not being able to cashout your earnings and just use it to pay for your monthly bills, then ZipZero can be a great app to use (as long as you are eligible, of course). Just don't expect to earn a lot from it since it doesn't exactly offer a lot of ways for you to earn.
There's also a cap of the amount you can pay for your monthly bills (£50). But the good thing is, it accepts most of the usual utility bills, so it can definitely be useful.
But if you are looking to earn cash, I would suggest you check out the top survey and GPT sites in your countryinstead. The sites/apps on this list all have good earning potential and they offer cash rewards.
Plus, you will definitely find a site or app you can join regardless of where you live.
If you have any comments, questions, or have any experiences with ZipZero yourself, I would love to hear from you in a comment below.