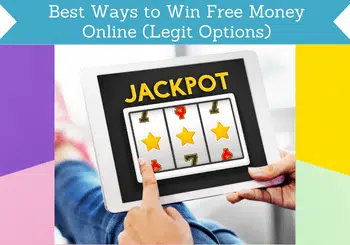 Are you looking for a thrilling way to get some extra cash or are you just looking for an easy way to earn extra cash?
If so, then this guide is for you.
It's always fun and exciting to win something online. This is especially true if it's money you win because you can use it to buy something you really want.
Now, the question is, are there sites where you can win cash? And if there is, is it free to join, or do you have to spend some cash like you would in a casino?
I have tested hundreds of online rewards sites and I've found some sites where you can win free money.
These are sites that I would consider the best ways to win free money online and they are all legit and free to join as well, so you won't have to spend any money in order to win some. I will include a brief description of each option so you will easily determine which options you should go for.
How much money can you win?
Before we talk about the sites you can join to win free money, we must first discuss the possible amount you can win from these options. There are actually a lot of sites that offer a way for you to win free cash.
However, most of these sites really don't offer a significant amount or the prizes simply aren't worth talking about.
Also, there are many scams that promise you unrealistic rewards, so you need to make sure you only join the legit sites.
Luckily, there are a few legit options where you can win a sizable amount (up to $10,000) and these are the options I will include on this list.
Keep in mind that this will still be a game of chance, so there's no guarantee you will win anything.
There will be sites where you will have a higher chance of winning if you become more active on the site, but there will also be sites where the chances of winning will be equal for all participants.
If you like the rush or you are just looking for a way to possibly earn extra cash, these are the sites for you.
6 best ways to win free money online
Now that you know what to expect from these options, let's now talk about the actual sites you can join. I have personally tested these sites, so all the info below will be based on my own experiences.
It's also not a prioritized list, as the best options depend on your personal preferences so you can just join whichever site or sites you are most comfortable with.
I will keep updating this guide if I find new options, so make sure to bookmark this page and check on it from time to time for new opportunities.
#1 – Nielsen Computer and Mobile Panel
Nielsen Computer and Mobile Panel is a platform run by Nielsen Research, which is one of the biggest companies in media and consumer research. What this platform does is gathers data about how people are using the internet.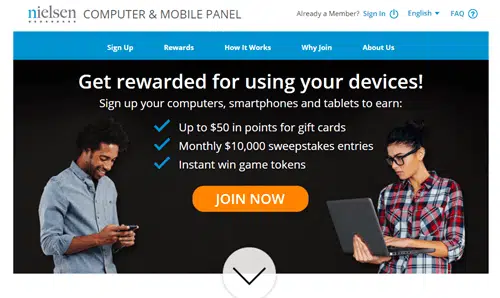 You will just have to install an app or software on your device, and this will then gather data anonymously and send it to Nielsen, where it is combined with data from other panel members.
When you participate in the earning opportunity it offers, you will also automatically be entered into the monthly prize draw depending on the country you live in. The prizes you can win are big and some of the highest I have seen for a research panel.
You can win up to $10,000 if you live in the US and in the UK, there are monthly, quarterly, and yearly rewards with a total of prizes for £30,000 yearly divided between 150 winners.
#2 – Freecash
Freecash is a Get-Paid-To (GPT) site that offers guaranteed ways for you to earn extra cash. You can answer surveys, complete short tasks, and more to earn.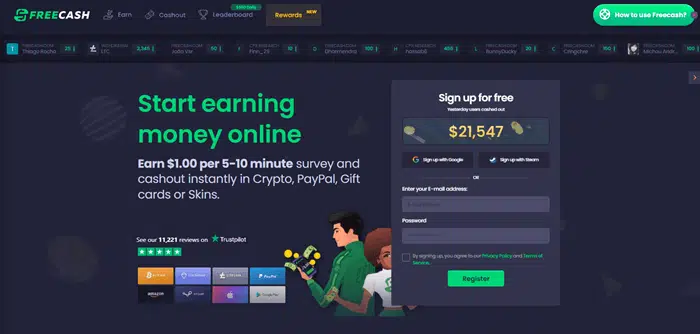 But what some people are not aware of is, Freecash has a leaderboard where the top earners every day and every month will win cash. For the daily leaderboard, the total cash prize will be $500, which isn't a bad amount, in my opinion.
For the monthly leaderboard, the total cash prize will be $2,500 in cash, so it definitely pays to be the most active member of the site. Furthermore, you will also receive a smaller prize if you are in second or third place on the leaderboard.
Of course, this requires a lot of time and dedication on your end and if you really want to win the prize, you have to put in a lot of effort and invest a lot of time. The good thing about Freecash is, it is available worldwide, so you can register as a member anywhere in the world.
#3 – TimeBucks
TimeBucks is another GPT site that offers multiple ways for you to earn. It is also available globally and it offers guaranteed earnings if you answer surveys, complete tasks, watch videos, and more.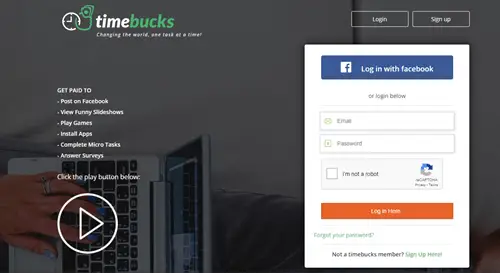 Aside from the guaranteed earning opportunities offered, you can actually join their sweepstakes draw to win cash. Their sweepstakes draw is held every week and the grand prize is $250. The second place will receive $50, and the third place will receive $30.
The prizes aren't that great, but you can increase your chances of winning if you just remain active on the site. You see, for every earning opportunity you complete, you will earn one entry, so the more tasks, surveys, etc. you complete, the higher your chances of winning a prize in their weekly sweepstakes draw.
#4 – PrizeRebel
One of my favorite GPT sites is PrizeRebel. The reason why I say it's one of my favorites is it offers a lot of ways for you to earn so you can earn a decent amount on a regular basis. It's also available globally, so anybody can register as a member.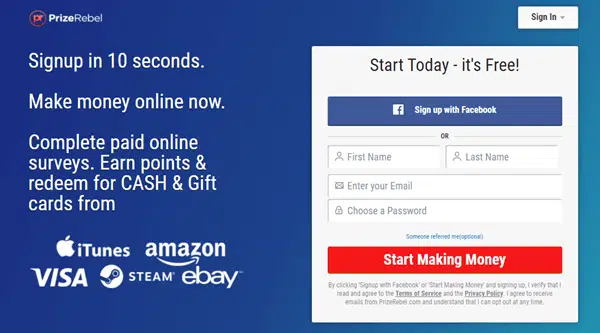 The earning opportunities it offers are those you can expect to find on GPT sites (surveys, tasks, and more). But many people don't know that PrizeRebel also holds contests that run every week or every month.
Usually, there will be contests for those who can earn the most points from offerwalls or surveys in a week and you can win up to $20 from these contests. It's a fairly easy contest to join because you will really have to do these things if you want to earn from this site.
Fair warning though, the members of these sites are pretty competitive and there will be plenty of people gunning for the leaderboard. So, you need to invest a lot of time and effort if you want to compete for the #1 spot on any of their leaderboard contests.
#5 – Superpay.me
Another GPT site that is available in more or less every country is called Superpay.me. To earn from this site, you can answer surveys, complete paid offers, watch videos, join contests, and more.

This GPT site also has a leaderboard contest where you can win $350 if you are the top earn on the website for the quarter. The second place will win $200, and the third place will win $100. It's a nice goal to reach because you can win a significant amount by simply doing what you are supposed to be doing on the site.
Plus, you have three months to become the top earner, so it is certainly doable. You just have to put in the extra effort and time required to win this kind of contest.
#6 – Nielsen Broadband Panel
Nielsen Broadband Panel is another platform that is owned by Nielsen Research. I do have to tell you, this platform is only currently available in Australia, so if you live somewhere else, then this is not for you.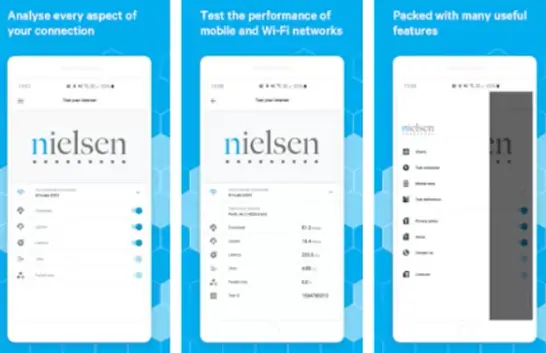 There are two ways to earn from this platform. First, you can install the app on your device and let it assess your internet connection. The other way to earn is to use their device called a "Whitebox" which is designed to measure your internet performance. And no, it doesn't affect your internet connection's performance. The same goes for their app.
You will earn points that you can redeem for various rewards. But aside from that, you will also earn entries to their monthly prize draw for just being an active member of the platform. You can win up to $1,000 from this monthly prize draw.
Most people use this platform as a way to earn passive income and just think of the monthly prize draw as some sort of bonus. If you get lucky, then you stand to win a significant amount. If you don't get lucky, you still earn something for basically doing nothing.
Final Thoughts
So that wraps up my list of the best ways to win free money online. As you can see above, all the options are legit and free to join.
What you need to invest if you want to win is a lot of time and effort. Now, in order to increase your chances of winning, I would recommend you join multiple sites so you can gain access to more contests.
Now, if you just want to know the best free sites to earn from overall, I would suggest you check out the top survey and GPT sites in your country instead. The sites on this list all have good earning potential and you don't have to invest a significant amount of time to earn a decent amount.
If you have any comments, questions, or you know of any legit site where you can win free money you think belong in this guide, I would love to hear from you in a comment below.