Using an app to earn rewards can be a good way to earn extra cash. There are a lot of apps available today that will allow you to do that. One such type of app is called a cashback app.
Checkout 51 is an example of a cashback app. Now, if you are reading this article, then you must be interested in using this app. Before you go and download it though, it is important to figure out if it is really worth your time or not.
The first you need to verify is if it is legit. Fortunately, this cashback app is legit. It will reward you for taking their cashback offers. But in order to fully take stock of how this app is, we have to check several things first.
This Checkout 51 review will do exactly that so you can see it is an app that is really worth joining or just a waste of your time.
What is Checkout 51 and what does it offer?
As mentioned above, Checkout 51 is a cashback app that promises to reward you for participating in their cashback offers. It's a lot like the Ibotta app.
To fully understand how well you can earn from this app, we have to take a closer look at the earning opportunities it offers.
So, here's how you can earn from Checkout 51.
Option 1 – Cashback Offers
The main way you can earn rewards on Checkout 51 is through cashback offers. Let me just tell you right now, if you don't really shop a lot, then this app is not for you.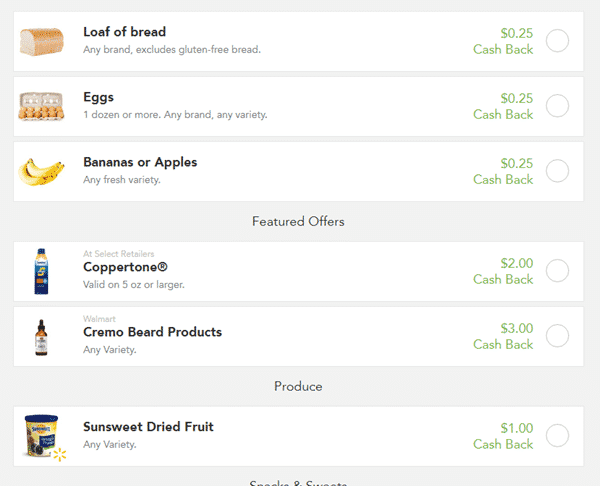 Once you install the app, you can log in and view all the available cashback offers. The way it works is, just choose any offer you want to purchase and add it to your shopping list.
Then tap "Redeem" and check off the items you purchased on your receipt. You need to do this because it tells Checkout 51's system what to look for.
After you've selected the offers, use the app's built-in camera feature to take clear, readable photos of your receipt.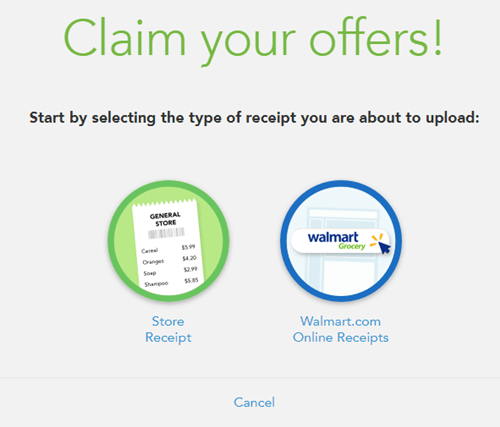 When your receipt is approved, Checkout 51 will credit your account with the appropriate amount. Of course, you need to purchase the items. So, keep that in mind.
Some cashback offers can be completed multiple times while some are limited to just one. You will see the requirements needed to get the cashback reward. So make sure to take note of the instructions.
One more thing you need to take note of the cashback offers, they go live every Thursday at 12:00 AM in each time zone.
They will then expire the following Wednesday at 11:59 PM in each time zone. So, you must upload your receipts while the offers are live to be qualified for the rewards.
Option 2 – Referral Program
You can also earn rewards by inviting people to join the app. You can invite people by sharing your invite link with them. Once they sign up to the app using your link, they will become your referral.
In order to earn rewards from your referral though, they have to redeem an offer. Once they do that, you'll earn $10 Cash Back reward and they'll earn $2.00.
For each additional receipt upload your referral makes, they will earn another $1.00 up to a maximum of three times. You can let them know that so they can become motivated to participate in their offers.
Their referral rewards are quite decent, in my opinion. You just need to make sure the people you invite are those who love to shop in order to fully maximize the program.
How do you get paid?
Every cashback offer you complete will reward you with a certain amount. It will then be credited to your Checkout 51 account.
Once you've earned $20, you can then cash out your earnings. In my opinion, this is quite a high payout threshold. You will have to buy a lot of products to reach the threshold.
They will pay you via check, so don't expect to receive your earnings quickly. This, in my opinion, is a bit of an outdated way of paying members.
There are plenty of other cashback sites/apps that offer more convenient payment methods like PayPal.
If you are looking for sites that will allow you to withdraw your earnings conveniently, I recommend you check out the top sites that pay via PayPal instead.
How much money can you make?
The way cashback apps work is, you will be able to earn a lot if you also purchase a lot of products. The other contributing factor is how much they will reward you per cashback offer.
Most of the cashback offers will reward you in the range of $0.5 to $5. However, don't expect to get plenty of cashback offers at the higher end of the range.
Another thing you have to factor in with cashback apps is the availability of offers. This is important because the more offers are available, the more choices you have.
After all, you will only buy a product you are truly interested in. It is counterproductive to buy a product just for its cashback reward.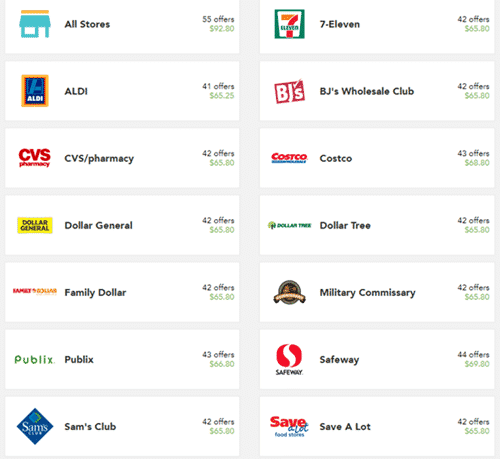 The photo above shows some of the stores that have partnered with Checkout 51. This should give you an idea of the type of products you can purchase to earn rewards to see if it is relevant for you.
Overall, just like any cashback app/site, the earning potential will mostly depend on how often you shop and if you happen to shop from the stores Checkout 51 has partnered with.
Can you use it on a desktop?
The good thing about Checkout 51 is it's not a mobile-only platform. You will be able to use it on a desktop.
However, considering the nature of the earning opportunity it offers, it will be much more convenient if you work on it on your mobile device, in my opinion.
It's easier to upload a receipt if you use it straight from your mobile device.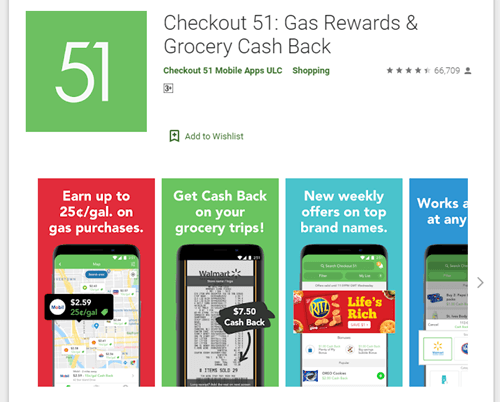 Fortunately, the app is available for download on both Android and iOS app stores. So, compatibility won't really be an issue. One thing I can say about their app is, it user-friendly. You will easily be able to figure out how to work their system.
Who can join Checkout 51?
Checkout 51 currently supports the United States (the 50 states of the United States, the District of Columbia, Overseas US Military Bases, Puerto Rico) and Canada. So, if you don't live in any of these places, this app isn't for you.
It's not surprising really since the payment method they offer makes it quite impossible to cater to international members. It will be a logistical nightmare to mail the check to other countries.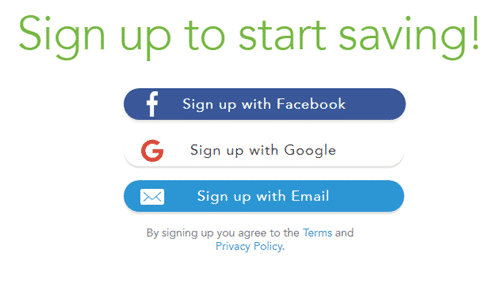 Their sign-up process is pretty straightforward. You can sign up using your Facebook or Google account. You can also sign up the normal way by providing your own login details.
Can you get support?
Probably the best thing about Checkout 51 is the way they provide support for their members.
They have quite a collection of frequently asked questions you can refer to if you have any questions about their app.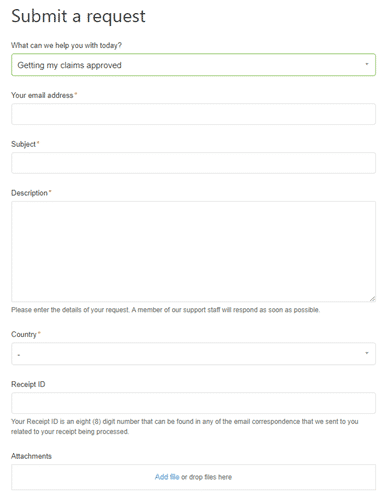 And if you can't find the answer you are looking for, you can always submit your inquiry using their contact form. To do that, you just need to get to their Helpdesk page and click the Submit a Request link.
Then, you have to choose the appropriate subject of your inquiry in order for the complete contact form to appear. Once you've completed filling out the form, just submit it and wait for their reply. So, make sure to check your email from time to time.
Overall, I would say that they do provide a decent way for their members to get support, which is a good sign because it shows they at least care about their members' overall experience with the app.
Final Verdict
Checkout 51 is a legit cashback app that does pay you for availing of their cashback offers. It has some good qualities but it also some obvious drawbacks.
Let me finish this review by summarizing its pros and cons to help you decide if this is a good app to use or a complete waste of your time.

Pros:
User-friendly
Has a decent number of cashback offers available

Cons:
High payout threshold
Limited earning opportunities offered
Only offers one mode of payment which is considered to be the most inconvenient type of payment method
Checkout 51 has a couple of things going for it. It is user-friendly and it has a decent number of cashback offers available at any given time. However, it really just pales in comparison to other cashback apps especially in terms of payment methods offered.
Paying via check will take longer compared to being able to withdraw your earnings via PayPal or direct bank transfer. Not to mention, you will have to go to the bank to cash the check. It's just an outdated and inefficient way to handle payment, in my opinion.
And if you don't really shop a lot, then this app will be of little value to you. If you are looking for ways to earn extra cash without having to purchase anything, I suggest you check out the top survey sites in your country instead.
The sites on this list all have good earning potential and offer plenty of earning opportunities. Plus, you will be able to find a site you can join regardless of where you live.
If you have any comments, questions, or have any experiences with Checkout 51 yourself, I would love to hear from you in a comment below.