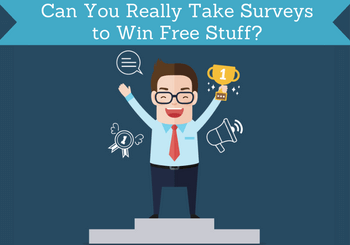 Everybody likes a good contest and a chance to win great prizes right?
A great way to get chances for this for free is by joining survey and GPT (Get-Paid-To) sites.
On many of these sites, you can take surveys or do other online micro-tasks to win free stuff, and in many cases, you will even be guaranteed to get prizes, as long as you answer the surveys or do the tasks.
This article will tell you how to do this, what to be aware of when deciding where to participate in these contests, and what the best sites to participate in contests are.
The difference between earning vs winning prizes
First, I would like to clarify what I mean by having the chance to win free stuff.
Survey and GPT sites have a number of different ways to pay members to participate. Some pay you in cash and others in products or gift cards. This is really great, but this is not what I define as winning.
This is earning cash or prizes by doing surveys. When you use this option and earn cash or points, you will be guaranteed to get rewards. I myself love using this option, but in this article, I will focus on the survey sites that also have further options to win through contests or sweepstakes, as they are sometimes called.
I am also here NOT talking about the sites where the only reward you get for participating in surveys are tickets for a lottery. For me, that is not a good enough reward if this is the only option a site offers, and the sites that only have this as a reward option are usually not very interesting in my opinion.
I prefer having the chance to earn cash or rewards when taking surveys, and then it is also great when a site has extra contests that give you chances of boosting your earnings. It is these sites and this possibility I will focus on below.
What kind of prizes can you win on survey sites
Now that we are clear about what it means to win stuff on survey sites, let´s look into what kind of stuff you can then win.
There are in general 3 main rewards that are used as rewards in contests on survey and GPT sites (get-paid-to). They are money, gift cards, and products:
Money prizes:
Money is always a popular prize:-) In addition to often giving cash for taking surveys, many survey sites also use money as a reward in their different contests. The size varies from site to site and contest to contest. It can be anything from $5 up to several hundred dollars. Definitely, something that can boost your earnings, if you are lucky.
Gift cards:
Gift cards are almost as good as cash, and it is another prize that is very often used in the free contests on survey sites. I assume that one of the reasons this is often used as a prize is because the sites can have these gift cards sponsored, and therefore it will not give them a loss. Whatever the reason is, it can be great to win gift cards as they are often to services or shops that are very well-known and useful.
Products:
Products are not very often used as prizes for the contests I have seen on survey sites. It does happen that you can win products, but it takes more effort for the site to deal with this as the products have to be sent, etc. Both gift cards and money can in most cases be paid out electronically. Especially on sites that have members all over the world, you will rarely see products as contest rewards.
How do you participate in survey site contests?
I am sure some of the above prizes will appeal to you, so let´s now look at how you then participate in the contests, where you can win these prizes.
Again, there are big differences from site to site, but there are also some similarities.
Some contests you participate in automatically by being a member of a site, and other times you have to do something more active either on the platform itself or on other channels. Below I will explain more about the different kinds of contests.
One thing that most contests and sweeps on survey sites, however, have in common is that they are easy and fast to participate in. So you will very easily be able to see how you participate in contests on your favorite sites.
What kinds of contests can you participate in?
Survey sites often come up with new kinds of contests, so there is no way I am able to cover all the kinds of contests that you will be able to find. But there are 3 kinds that you will very often find:
Option 1 – Ranking contests:
Ranking contests are contests that you usually automatically participate in if you are an active member on a survey or GPT site.
Not many sites have this kind of contest, but the ones that have them usually have pretty decent cash prizes.
You can win in different ways by being very active. There will, for example, be a top 10 of the people that have taken the most surveys within 2 weeks. If you are on the list at the end of the period, you will get a prize.
It can also be the people that have taken the most paid offers, earned the most within the last day, etc.
These prizes are usually very good, and I have seen them up to $350, so they are definitely worth going for.
Option 2 – Draws/sweeps:
Draws or sweeps are contests where the winner is randomly selected. How you enter these contests is very different from site to site.
On some sites you automatically participate by being an active member, at others you get tickets for the draw together with the other rewards you earn, and at some sites, you can buy extra access tickets or claim free tickets.
Often these are also very nice to win. They are, however, solely based on luck, so there is not a lot you can do actively to win, other than get as many entry tickets as possible on the sites where this is a possibility.
Option 3 – Social media contests:
More and more survey sites use social media channels to have contests as it is a great way to create attention. So if the survey sites you are using have social media channels, check them out and see what they offer.
It can, for example, be a contest where you have to comment on a post for the chance to win, or a contest that takes place on the platform itself is announced on the social media channels. These contests are usually very easy to participate in.
Remember that survey sites can have more than one kind of contest. So just because your favorite site has a ranking contest, does not mean that it does also not have a social media contest or something completely else. So be sure to check up on the free chances to win.
6 survey sites with awesome contests
Now you know more about what opportunities there are to win free stuff on survey sites. Now I want to show you some of the survey and GPT sites I have found to have some awesome contests.
When choosing which sites to join, contests should of course not be the only decider, but if a site is great and at the same has some amazing contests, it is definitely worth using this opportunity as well
#1 – SwagBucks: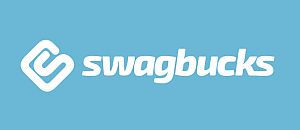 SwagBucks is, in general, a great GPT (get-paid-to) site and one of the most popular in the world. It also offers some great contests.
Usually, they are announced on SwagBuck´s blog or social media channels. So if you are using this site be sure to check out these channels.
Be aware that you can only join SwagBucks, if you live in the US, Canada, UK, Ireland, Australia, France, or Germany.
Click to read more about SwagBucks
#2 – PrizeRebel: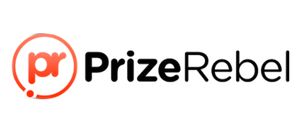 PrizeRebel is not only a great survey site with many opportunities. It also has several great contests. You can participate in the frequent raffle, where you can win gift cards, or participate in the "Lucky numbers" draw.
For both of these options, you have to buy tickets from your earnings, but if you are lucky, it can be a very good investment, as the tickets are very cheap.
PrizeRebel also has several ranking contests that can really boost your earnings, and you can regularly find some kind of contest on its social media channels. So a site that has plenty of contest opportunities. You can join no matter where in the world you live.
Click to read more about PrizeRebel
#3 – TimeBucks:

You can join TimeBucks no matter where you live. You will always be able to find some kind of way to earn a little extra there, and it has a daily contest.
Every day the top 5 earners will get a reward. It is also not that difficult to get into the top 5 as on some other sites, so there are good chances to boost your earnings this way.
If you choose the tasks carefully, this can be a great site to earn some extra cash. And it also gives some great bonuses if you invite friends to join.
Click to read more about TimeBucks
#4 – Superpay.me:

Superpay.me is not really one of my favorite survey sites, as it can be a bit confusing to use. But it has some potential if you are patient enough to learn how to use it, and it has an amazing contest, and I, therefore, have to mention it on this list.
There is a quarterly contest with cash prizes for $1000. The winner alone gets $350. It is a ranking contest, where the top 20 earners within the last 3 months get a reward.
It is an amazing reward, but you also have to use the site a lot to get a chance to finish in the top 20.
Click to read more about Superpay.me
#5 – Viewfruit:

Viewfruit has a survey panel in around 32 countries and it gives a decent number of surveys.
The reason it is on this list is because it offers something not many survey sites do. If you try to take a survey and do not qualify, you will still get a reward. You will get a point you can use for their "Lucky Draw". Here you can win great cash prizes or products.
So this is a contest that is easy to participate in and if you are lucky you can get some really great prizes.
Click to read more about Viewfruit
#6 – Ipsos i-Say:

Ipsos i-Say is available is many countries throughout the world (around 100 countries). It has several great contests.
When you first join, you will automatically be entered into the welcome draw with the chance to win gift cards. As an active member, you will automatically participate in the draw every 4 months, where you can win cash prizes.
Sometimes Ipsos i-Say also announces different contests on its social media channels. The exact type of contests available and the prizes will depend on the country you live in.
Click to read more about Ipsos i-Say
Final thoughts
Joining sites that give you access to winning free stuff can be really great and does not necessarily take much effort.
As mentioned earlier, you should, however, not determine which survey or GPT sites to use solely based on the free contests they offer. But it can add to the opportunities on a site.
It is a free chance to win some extra money or prizes, and usually, it is easy and does not take a lot of extra effort to participate, so I can only encourage you to use this opportunity.
If you have any questions, comments or have any experience with contests on survey sites yourself, I would love to hear from you in a comment below.