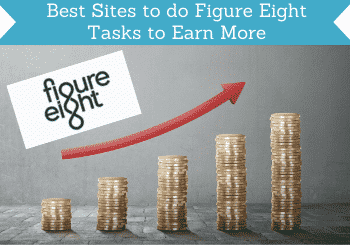 Some online reward portals offer Figure Eight tasks that are now officially called Appen tasks (previously known as CrowdFlower tasks) as an extra way to make money.
It can be a great way to make some extra money, but there can be big differences in what you can get out of doing these tasks depending on the site you take them through.
I have tested MANY survey and Get-Paid-To sites, and in this article, I will share what the best sites to do Figure Eight/CrowdFlower tasks to earn the most are.
If you choose the right sites you will get some great bonus opportunities so it pays to choose carefully.
Disclosure: Some articles on this website contain affiliate/sponsored links. Click for more
Appen Tasks important update!
Recently Appen decided to no longer make their tasks available through several different platforms. You can now only do the tasks through the Appen platform itself.
This significantly reduces the earning opportunity for these tasks but that is just how it is.
The sites on the list below still have good earning opportunities as they offer other tasks, but you can no longer take Appen tasks through them.
What are Appen/Figure Eight/CrowdFlower tasks?
Before getting to the best sites to take these tasks, let's start with going into the basics of what they are about, in case you do not already know it.
If you are already an experienced Appen/Figure Eight/CrowdFlower user, you can just scroll to the list of the best sites below:-)
Let us first start with clarifying the name as this can be a bit confusing. The official name is now Appen tasks. The platform, however, started with the name CrowdFlower, and many people still call these tasks for CrowdFlower tasks.
But then it changed its name to Figure Eight and slowly it started being known by this name. And then it once again changed its name and branding – this time to Appen.
But whether you hear about Appen tasks, Figure Eight tasks or CrowdFlower, it is the same platform, but the official name is now Appen. 
The company was founded in 2007 under the name CrowdFlower. In 2018 it changed its name to Figure Eight and then in 2020 it changed the name once again to Appen. It is a company that offers you to do simple online tasks that you can do whenever it fits into your schedule.
Examples of tasks that I have done are to record google auto-suggest terms, categorize product names, and find company information. Before doing any tasks, there will be a description, so you will know exactly what to do.
You need to be a member of a portal that is connected to Figure Eight to be able to do the tasks. This is where the survey sites or Get-Paid-To sites come in. Several paid survey sites are not only offering surveys as a way to earn money but also other opportunities like for example Figure Eight tasks.
It is also through the survey sites that I first heard about Figure Eight (at that time I, however, heard of it as CrowdFlower), and I am now regularly using it as a way to increase my earnings.
How does it work?
It is quite simple. As mentioned above, you just have to be a member of an online reward portal that offers Figure Eight tasks (below I will go into the best portals to join for this). Then click the section with tasks, and you can see what tasks are available to you.
At first, there might not be very many jobs for you, but as you start taking tasks, you will start building trust, and you will start being offered more jobs and higher-paying jobs. You start on level 0, and then you can work your way up to level 3.
Who can get paid for Appen/Figure Eight tasks?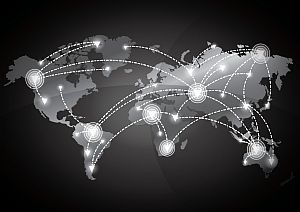 One of the really great things about Figure Eight is that it is not restricted to certain parts of the world.
Everyone can take these tasks. Many of the tasks will be available for all no matter the location, but there can also be tasks that are only available in certain countries.
One great thing about survey sites that offer these tasks is that sometimes the opportunities to do paid surveys are limited in some countries, but often the Figure Eight tasks will then be available as a way to earn. So it is a great feature to have for the survey sites.
Just remember that you are not allowed to use a VPN for Figure Eight tasks or any other software that tries to hide the location of your computer. You can get banned for doing this, and many survey sites will also detect if you use a service like this and either give you a warning or ban you without warning.
How much money can you make?
It is really difficult to say exactly how much you can make on Figure Eight tasks. It really depends on your effort. In general, you should however not expect to be able to make a living from it.
To get the best chances to earn the most money there are a few things that are important to know. First of all, it can make a difference what platform you take the tasks through as some of them offer really nice bonuses, but I will get more into this below.
Secondly, be sure to do the tasks properly and be patient in the beginning. When you do tasks properly, and as you do more, you will start building trust, and your level will increase. This can have a big impact on your earning possibilities.
In the beginning, you will most likely only get a few and very low paying jobs. But if you do these properly, your rank will quickly start moving up, and you will get more jobs and higher-paying jobs.
In time, you can become what is called a skilled contributor. This will give you a lot more tasks, more complicated tasks, more responsibility, and more money.
So if you want to make money on Figure Eight tasks, be patient in the beginning and do what needs to be done to get a higher rank, and then your possibilities will increase. And find a good portal to take the tasks through as well to get the most benefits.
6 best sites for Appen/Figure Eight tasks
The portal you choose to take Figure Eight tasks through can have an effect on your earning possibilities. In most cases, what you will make from the tasks themselves will be more or less the same.
But there are other aspects that can make it worth more to do the tasks through certain portals compared to others. Some sites can, for example, be very confusing, have limitations in rewards, and no chance of getting bonuses for tasks.
The 6 platforms below are, however, all good options, and the overview will help you find out exactly which one suits your preferences the best.