If you are looking for a fun way to earn some extra money, maybe you have encountered Ferpection.
But is Ferpection legit and really a great way to earn some extra cash, or is it a scam?
Let me answer this question immediately so we can focus on other important aspects of the site. No, Ferpection is not a scam. But this doesn't necessarily mean you should go ahead and sign up as a member.
We have to examine several things to conclude if it is indeed a good site to join or not and if it will be worth your time.
This Ferpection review will do just that and will show you exactly what it offers and after reading this review, you will be able to see if this is the right opportunity for you or not.
What is Ferpection and what does it offer?
Ferpection.com is an online rewards site that will reward you for becoming a tester.
Ferpection is a market research firm that assists other brands and companies with conducting research that will benefit them.
As an online rewards site, it offers a pretty simple way of earning, which can be a good thing, provided it has good earning potential.
And to gauge the true earning potential of Ferpection, we have to take a closer look at how you will be able to earn from this site.
I have created a video that gives you an inside look so you can see exactly how it works. You can also read all the details below the video:
Recommended: Check Out the Top Survey Sites in Your Country
The earning opportunity – Missions
The way to earn after signing up for Ferpection is by doing what they call missions.
To put it simply, missions are small tasks you need to complete, and in exchange, you will receive a reward once you complete them.
Each mission will ask you to provide feedback about something from their partner companies or brands. Usually, it will be to test and give feedback about a certain website, app, or similar.
When you accept a mission, you will have to read the brief because that's where the instructions will be found.
It is important to follow the set of instructions provided in the brief because that is the only way you can ensure you receive the reward promised for the mission.
When you complete a mission, you will be expected to provide feedback about the subject, as well as a screenshot of the site or app you are supposed to provide feedback for.
So, it will be a bit easier on your part if you have some sort of screenshot tool you can use instead of just the normal way of doing it.
Once the mission is completed, a community manager will review the mission report you've submitted.
Once they approve it, you will then receive the reward promised. So don't expect to receive the reward after you finish a mission. And you will, of course, only receive your payment if your work is approved so make sure to do it thoroughly.
It is a different way to earn than by giving feedback through paid surveys, but it can be quite an interesting and fun way to earn, in my opinion.
Here's a video showing exactly how to complete a mission and what you need to do when working on a mission:
How do you get paid?
Every mission you complete will reward you with Sterling Pounds or Euros depending on the country you live in, which will be accumulated in your Ferpection account.
At the end of each month, usually during the last Friday of the month or the last day of the month, Ferpection will transfer the money you've earned for the month via PayPal.
This will only happen, though, if you've accumulated £20/€20 in your account. If you haven't, you will have to wait for the next month.

You can check your account balance by going to your profile and viewing your mission history. Seeing as the transfer will be done automatically, you have to make sure that you've provided the right email address for your PayPal account.
They do give you the option of converting your earnings into Amazon gift cards which will be sent to you by e-mail at the end of each month as well.
In my opinion, they do have a convenient mode of payment. The only issues I can see on their payment system are the high payout threshold of £20/€20 and the lack of variety of rewards you can get.
But since the payout options are pretty good, you might not even need more options.
If you prefer sites that will allow you to withdraw your earnings quicker, I suggest you check out the fastest paying survey sites.
How much money can you make?
On an online rewards site like Ferpection, the amount of money you can earn will mostly depend on how many missions will be available.
The number of missions you complete will also be a factor, as well as the amount you will receive per mission completed.
Most missions will allow you to earn around £5, £10, £15, and even up to £20 per task. which is pretty good, in my opinion. That's actually a decent amount considering the work that needs to be done.
Also, you will get a joining bonus of around £2/€2 which is a nice start.
Exactly how much you will get per task depends on the complexity of the task, but you will always know the pay before you start a task, and can then just choose the ones you think give a fair pay.
Now, the only other factor you need to look at is how often will there be available missions you can take. Unfortunately, there is no definite answer to this question.
Based on how they structure their site, there is a high possibility that the number of available missions will mostly depend on the region you reside in.
Seeing as Ferpection is mainly using Sterling Pounds as its currency, then we can surmise that the most number of available missions will be in the UK. But you can definitely also find missions from other countries.
But, all in all, the earning potential of Ferpection will mostly rely on where you live.
If you live in an area where there will be plenty of available missions on a regular basis (like the UK, in Europe, or in the US), you stand to earn a decent amount from it.
Can you use it on mobile?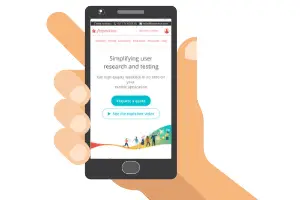 The good thing about Ferpection is that you will be able to use it on a mobile device. You can log in to the site using a mobile browser.
You won't have any problems navigating through the website because it is optimized for mobile use. This means you can clearly see all the content without having to zoom in or scroll left and right.
When you log in to the site via a mobile web browser, you can tell that their designers really did consider making this site mobile-friendly because of the way the user interface is designed.
You can navigate through pages easily, and you will be able to work on missions conveniently. This can help you become a more efficient earner because you don't have to sit in front of a computer to earn rewards.
You can work on missions anywhere and anytime you like (as long as your mobile device has an internet connection, of course).
Who can join Ferpection?
When you look at the registration form of Ferpection, you get the sense that it is a global website (refer to the image below).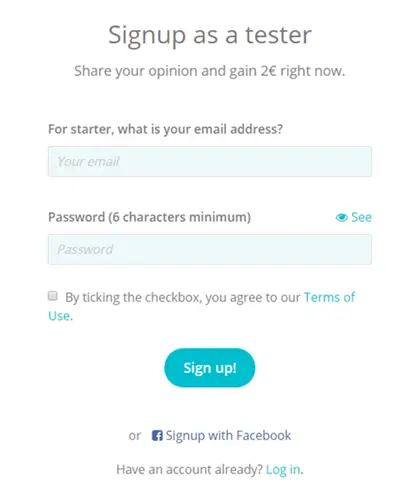 Especially because during the sign-up process, you then get the chance to choose your country, and you can choose more or less any country. So you would naturally assume you can join Ferpection from any country.
However, this is not the case with Ferpection. You can choose any country, but that does not mean you will be able to actually sign up.
If you select a country where they don't offer any missions, you will be informed right away, and the registration process stops right there. You won't be able to complete the registration.
It is a bit strange you have to first give your email and then after that select a country, and they will then tell you if they are available in your country.
It would be more convenient if you could just not start the registration if you live in a country where they are not available, right?
If you do live in a country that offers missions (for example, the UK or the US), you will then have to participate in a sample mission run. Think of this as a taste of what is to come.
You will be asked to complete a mission to get a feel of what the site is offering. Once you complete this trial mission, you will become a full-pledged tester of Ferpection.
You will also receive a £2/$2/€2 bonus once the trial mission you did is validated. This, in my opinion, is a nice bonus considering that the registration process takes some time to finish.
You also have to be at least 16 years old or older to become a tester.
Can you get support?
You will be able to contact their support team by using the contact form provided on their website.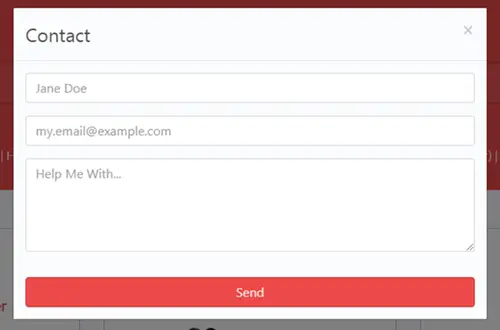 You can access the contact form if you log in and click the contact tab. They do also have a Help page that contains some of the most common questions you might face on the site.
There are also video tutorials on what you need to do on the site. They also have a Facebook page, but it hasn't been active for quite some time now.
So, if you really want to get in touch with their support team, I suggest you contact them using the contact form.
Final Verdict
Ferpection is an online rewards site that will reward you for becoming a "tester". It has some interesting things to offer, but it also has some major drawbacks.
So let's finish this review by summarizing its pros and cons so you can get an overview of what the site offers. That way, you can better decide if you should join the site or not.

Pros:
Offers a convenient payment method
High rewards
Interesting way of giving feedback

Cons:
Availability of missions will depend on where you live
High payout threshold
Limited reward options
Ferpection can be a good site to join if you live in a country where there are plenty of missions available regularly (like the UK or US).
But if you live anywhere else, there's really little you can do to earn a decent amount because you will hardly get the chance to earn from this site.
In this manner, I can say that Ferpection has a low earning potential if you live in a country where it doesn't provide a lot of opportunities.
If you are looking for sites that will allow you to earn on a regular basis regardless of where you live, I recommend you check out the top survey sites in your country.
The survey and Get-Paid-To sites on this list will offer equal opportunities to their members regardless of where they live. Plus, they are all known to provide good earning potential for their members.
If you have any comments, questions, or have any experiences with Ferpection yourself, I would love to hear from you in a comment below.