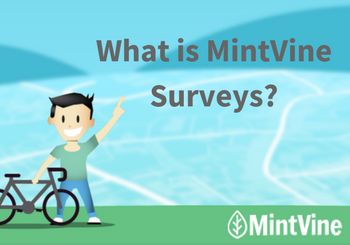 If you are looking to do online surveys, you have maybe heard about MintVine.
But what is MintVine surveys, is it a legit site, who can join the site, and is it even worth joining?
In this MintVine review, I will answer these questions, so you will have the necessary information to decide whether MintVine is a survey site you want to join, or if there are other sites that might be better for you.
So let's get started!
Important Update about MintVine Surveys:
As of November 2017, MintVine rebranded itself as Branded Surveys – so MintVine surveys does no longer exist.
==>Check out alternatives to MintVine in your country instead here<==
What does MintVine offer?
MintVine offers regular paid surveys. You will receive an email every time there is a survey available that matches your profile. The site also has some other ways to earn money than only surveys.
Similar to many other survey sites, MintVine also has what is called offers, where you can earn extra money. The offers are promotional campaigns from some of MintVine's advertisers.
That means that the offers are not controlled by MintVine, but by 3rd parties (advertisers). That does not necessarily matter, but it can be nice to know before using any of them.
The offers can, for example, be coupon sites that you have to sign up for, signing up for a newsletter at a certain site and similar. If you do this, you will get a small bonus at your MintVine account. You can see the size of your bonus and what is required from you before you decide to take the different offers.
MintVine also has what is called daily polls. It is very short polls, that you can very quickly answer. There is a new poll every day. They only give a very small reward, as you only get 5 points for each poll (the equivalent of $0.05), but also only takes very little time.
The last way you can make money on MintVine is by referring friends to the site. If you invite a friend that ends up joining, you will get 15% of their earnings. Not in the way that the will lose 15%, but you will get a 15% bonus from MintVine bonus of whatever the people you have invited make. You will also get 50 points bonus when they do their first survey (the equivalent of $0.50).
What are the rewards at MintVine?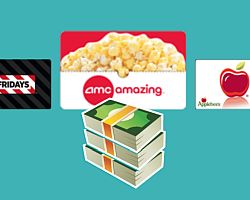 When you do a survey, offer or anything else at MintVine, you will earn points. These points can then later be exchanged into cash through PayPal or to a number of different vouchers. The exact vouchers you are able to exchange your points for, depends on the country you live in.
You have to earn 1000 points to be able to request a payout. This is equivalent to $10, which is an ok payment threshold for a survey site.
Personally, I prefer when survey sites do not use points, but instead shows the rewards in dollars, as that makes it easier to calculate quickly what the rewards are.
But points can also be fine, and when you have calculated once, you will know that for example, a survey that gives 50 points is worth $0.5. But I guess 50 sounds better than 0.5 so maybe that is why some sites use points instead of dollars:-)
It is important to be aware that you will not get the points on your account right away when you have completed a survey or offer. There is a 14 day waiting period for the points to be approved.
MintVine says that this is to give their partners time to check the validity of the answers and avoid fraud. In a way this makes sense, but on the other side, this is very unusual for a survey site. On most survey sites you are able to see the reward on your account within minutes, or in rare cases, it can take a few days, if it is a survey that has an extra high reward.
Once your points have then been approved and you have collected 1000 points, so you can request payment, this processing takes 4-5 days through PayPal. That processing time through PayPal is however quite normal for a survey site, even though several sites also offer it faster.
How much time do I have to spend to make money on MintVine surveys?
Surveys, in general, take 10-20 minutes per survey. The reward in relation to time spent is average for a survey site, and you have to do quite a few surveys or offers to get enough points to a payout.
It does not take long to do the daily polls which can give you a bit extra. It will give you 5 points a day, and if you do one 10 days in a row, you will get an additional bonus of 25 points.
That means that you through the daily polls can make 75 points in total for doing one every day for 10 days. This is equivalent of $0.75, so not the way to really make money, but if you are on the site anyway, it does not take long to do.
Referring friends can be a way to make a bit extra, and it can sound very appealing. Do however be aware that it is not necessarily as easy as it sounds to get your friends to join the site and do the surveys – especially if you do not like to bother them too much.
If you are interested in doing surveys and inviting friends for a bonus, there are also sites that are better, and therefore have bigger earning potentials for both you and your friends. A couple of sites with good earning potentials and great referral programs are ySense (worldwide) and CashCrate (especially for the US).
Overall, it is important to know that you should not join a survey site if your goal is to make a full-time income online. It can make you some nice extra cash, if you join the right sites, but it will not make you rich.
I always make sure to mention this, as you can get success with survey, if you are doing it for some extra pocket money, but if you expect to be rich, you will just end up being disappointed and annoyed.
In which countries is MintVine Surveys available and who can participate?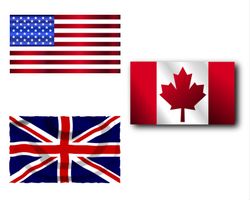 You can only sign up for MintVine, if you live in the US, Canada or the UK. It is important to know this before trying to sign up for the page, as you cannot see this right away.
You can give your email address, and go through the set-up process before you can see that you have to select a country, and only here find out that it is only for people in the above-mentioned countries.
It can be a bit annoying to think you have signed up, confirm it and start filling out info, only to find out you cannot. In my opinion, MintVine should make it more clear on the site who can sign up.
You have to be 18 years old to participate. You can however also participate when you are 13-17 years old if you have consent from your parents.
Final verdict
Mintvine is an average survey site, and it is possible to make money on MintVine surveys. In my opinion, there are however many sites that give better opportunities and have bigger earning potentials. You can see a list of some of the best sites, by clicking the link below.
If you live in the US, the UK, or Canada, it can be a site that is worth testing for yourself, to see how your profile match with their surveys. But even if you live in one of these countries, there are better sites to join. And if you do not live in one of these countries, you do not have a choice – you have to sign up for another site, if you want to do paid surveys.

How do I sign up for MintVine surveys?
If you want to sign up and test MintVine for yourself, you just have to go to their website. You then have to give your email, and confirm your membership.
Be aware that you can do this part no matter where in the world you live, but only to find out at the end of the process, that you have to live in one if the countries mentioned above. So if you do not live in any of these, do not waste your time trying to sign up.
Hope this review has given you a good idea about what MintVine has to offer, and whether you are able to sign up or not.
If you have any experience with MintVine surveys yourself or have any questions, I would love to hear from you. Just leave a comment below.
MintVine rating
Money/time ratio

Frequency

Usability
Summary
MintVine Surveys is a paid survey site that I would classify as just below average. Be aware that you can only join the site if you live in the US, the UK or Canada. But no matter where you live, there are many survey sites with better opportunities and better earning potentials than MintVine.