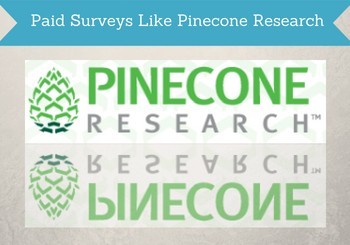 PineCone Research is one of the highest paying survey sites, and it is a very popular site.
However, it is not a site for everyone, as it is only open through invitation, and there can also be good reasons to join more sites than just PineCone Research, even if you are a satisfied member of the panel.
On the list below you will find 19 great paid surveys like PineCone Research that are all great alternatives or great in addition to the platform if you are already a member.
Disclosure: Some articles on this website contain affiliate/sponsored links. Click for more info.
Why look for sites like PineCone Research?
Let me first start by saying that PineCone Research can be a great survey site.
If you have the chance to join it, you definitely should. You can however only join it through invitation, so it is not a survey panel everybody can join.
If you are not already a member, you can check out my PineCone Research review, as it sometimes has invitations for selected countries, and it is regularly updated. So you can check if there is an invitation link to your country. If there is, it is a great panel to join.
But one reason for looking for survey panels like PineCone Research is obviously if it is not available in your country. And is only available in a few countries.
In addition to this, they only have limited invitations to their panel so it is often difficult to get accepted while there are invitations.
But even if it is available in your country or if you already are a member, there are good reasons to look for other similar sites.
Paid survey sites have different offers, different partners they work with, and therefore different opportunities to earn.
PineCone Research has some great opportunities, as it pays very well for your time spent. It does however not have opportunities as often as some other survey sites. Some even have several paid surveys per day.
So to increase your chances of earning by taking surveys, it is always a good idea to join several sites. But do not just join any site – there are some that are just a waste of time. That is why I below have made a list that will make it easy for you to find other great sites to join.
How much can make by joining more sites?
Before getting to the list of the best sites similar to PineCone Research, let's first look at the overall earning opportunities by taking paid surveys.
Paid surveys are a really good opportunity to make some extra cash in general. But you need to do it with the right expectations. If not, you will quickly give up and not be successful.
So do not expect it will make you rich to take paid surveys – it will not, and any site that claims this is a scam site.
However, it is one of the easiest ways to start making money online, as anybody can do it, there is no risk whatsoever as there is no investment, and you will start making a profit from day one. In this way, paid surveys are unique compared to other ways of making money online.
And if you join several sites, there are good earning opportunities, and it is a great way to make some nice extra cash. To have a good amount of opportunities, it is great to join 6-8 sites for a start.
19 best alternatives to PineCone Research
There are many paid survey sites available. On the list below I have only focused on the sites that are the most like PineCone Research and the best of these.
This means sites that are simple and easy to use, and where the main way to make money is by taking surveys. There are also great sites like for example Swagbucks and PrizeRebel that offer many different ways to earn, but they are not on the list below, as they are not that similar to PineCone Research.
The list will give you an overview of sites that are all legit and gives great opportunities for taking paid surveys. You can then click below each description to read more about how to join the sites that are the most relevant for you.