EzPoints.gg is a Get-Paid-To (GPT) site that claims to reward you with vouchers and cash once you complete the tasks they offer.
But is EzPoints legit or a scam to stay away from?
Let me just tell you right away that EzPoints is a legit GPT site. But this doesn't mean you should sign up right away as not all legit sites are worth it.
This EzPoints Review will tell you everything you need to know to find out exactly what to expect and whether this GPT site is worth it for you or not.
So let's get started, shall we?
Important update: EzPoints closed!
EzPoints.gg has closed and does not exist anymore.
You can see alternative sites to earn here instead.
What is EzPoints and what does it offer?
As mentioned above, EzPoints is a GPT site that will pay you with cash or vouchers for completing their tasks.
This is a relatively new GPT site, but it has been consistently receiving new members. Since I first joined and reviewed EzPoints, it has had some good updates and it is always nice to see when a site tries to keep up with the trends.
But this does still not mean it will be the best use of your time even though EzPoints allows you to earn rewards in plenty of ways.
So let's take a closer look at these earning opportunities so you can see exactly what to expect if you decide to join.
Option 1 – Paid Offers
For GPT sites, one of the main ways you can earn rewards is usually by completing paid offers.
EzPoints is no different. It also has paid offers available every day.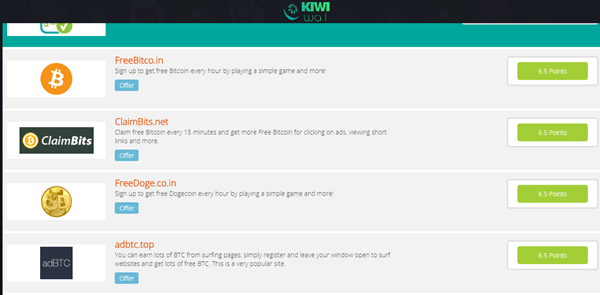 To access the paid offers, just log in to the website and click the Earn tab at the top. You will then be able to choose to go to the offers page.
All you have to do is click any of the sites listed that provide offers. You will then see a list of all the offers available for that offer wall.
The tasks you have to do to complete an offer will vary. Some offers will ask you to sign up to a website, while some will ask you to install apps on your mobile device. Some offers will also ask you to play a specific game either on your computer or your mobile device.
Whichever offer you choose to do, keep in mind that you will only receive the rewards once you have completed all the conditions that are stated on that offer. So make sure you read the offer conditions carefully before doing it.
Also, there are certain things you need to make sure of for every offer to get paid. So you need to make sure:
You have disabled all ad blockers
You are not on a VPN/PROXY
You are using Google Chrome browser (for the best experience)
You do not open more than 1 tab per device
The good thing about their paid offers is, there are plenty to choose from every day.
So you will be guaranteed that there is something to do every day. This will make sure that you are able to steadily pile up your reward points.
However, just be aware that many of the exact same offer walls are offered at sites like ySense and several other GPT sites as well.
So if EzPoints is the best place for you to take them depends on how you overall like the options compared to other sites. But this review will help you to figure that out.
Option 2 – Paid Surveys
Most GPT sites today also branch out and provide paid surveys. EzPoints also does that.
If you click the earn section in the top menu, you will be able to choose the survey option.
The first time you come here, you will see you have to fill out your profile to get started.

It takes around 3-5 minutes so it is not long. Just be aware that once you have filled out the profile and click to update you might think nothing happens because you do not get taken anywhere else and you do not get a message saying you completed the profile.
But unless there are errors, you will not get a message and then you can just click the "list of surveys" and right away see the survey available to you.
You can right away see the reward you will get for each survey and choose the ones you want to.
In that section, you can also find surveys from the survey router YourSurveys and you will get $0.75 per survey which is a decent reward for that type of surveys.
Be aware that you can find additional surveys in the same section as the offer walls. Some of these offer walls have surveys included so this is where you find them.
When you click any of the offer walls, you usually see a bunch of paid survey offers or there might be a special survey tab on the offer wall you can click to get an overview. Choosing one will usually ask you to create your profile first.
This is natural because the panels you are going to take the surveys through are actually just trying to make sure you are included in the demographic they are targeting.
Getting access to surveys through offer walls like this has the advantage that you will get access to quite a lot of surveys.
The disadvantage is that they do not always give as high rewards as regular survey sites and it can sometimes take patience to find the surveys you qualify for. And in some countries you might no get access to a lot of surveys, in general.
But it definitely is a way to earn some extra points on EzPoints and by combining both the regular paid surveys they offer and surveys on the offer walls, you get access to quite a lot of options.
Option 3 – Watching Videos
Another way for you to earn reward points is to watch videos.
This earning opportunity actually works pretty simply, and in my opinion, is one of the seemingly easy ways to earn rewards on EzPoints.
It also allows you to do other stuff while watching the videos. You can even work on other offers if you like.
This earning opportunity actually helps you become more efficient in racking up the points. Just keep in mind that you can't watch videos on more than one window per device.
Also, even though you can do other things and get paid for the videos running in the background, this is NOT a fast way to make a lot of money.
The rewards for watching the videos is so low that you would have to watch many hours of video just to earn $1. That is not just the case on EzPoints. That is usually just how low the rewards are for the video option on GPT sites.
The points you accumulate from watching these videos have to be transferred from the site you are watching the videos to your EzPoints account. So keep that in mind.
Option 4 – Daily Raffle
Almost all GPT sites have a form of contest you can join to get a chance to win big rewards. EzPoints has them too.

Unfortunately, there isn't much information about the raffles they hold. I can only surmise that once you click the raffles tab, it will display all the available raffles you can join.
At the moment of writing this review, it is, however, not possible to click the raffle button. In fact, when I log in, it is no longer visible but it used to be. But there still is some information about the raffles in the FAQ section of EzPoints.gg so it seems they are planning to make these raffles available once in a while.
But this is something you will have to keep on eye on if you decide to join as it seems to not always be available.
Option 5 – Referral Program
The last method of earning on EzPoints is by referring a friend.
The way their referral program works is that any new user that uses your referral link, will be automatically registered as your referral.
EzPoints is able to control and track referrals with the use of browser cookies. So make sure that the friend you are referring doesn't delete their cookies or disable them when registering to the website.
For each referral you make, you will be able to earn 5% of the income their income.
Unfortunately again, there isn't much information about how that 5% is computed, whether it is monthly or per offer completed. But in my experience, you will get the 5% into your account as soon as the offer/survey your friend has completed has been approved.
In my opinion, this is a decent referral program, but there are actually sites that offer better referral rewards. 5% is quite low compared to the referral programs on many other sites.
Recommended: Click to See the Best GPT and Survey Sites in Your Country
How do you get paid?
There are several ways for you to receive payment from EzPoints and this is important to know before you start spending any time on the site, so you are sure you can get the earnings in a way that fits you.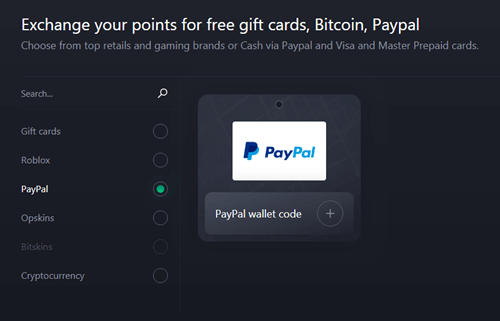 As you already know, EzPoints uses a points system when rewarding you for completing their offers. You will be able to exchange the points you've accumulated into different rewards.
As shown on the photo above, you can either exchange your points into gift cards or cash out via Roblox, PayPal, Opskins or Cryptocurrencies like Bitcoin.
The number of points needed to redeem a specific gift card will depend on the actual amount of the gift card. For example, if you want to redeem a $5 gift card from Amazon, that will cost 5000 points.
A $5 cash out via PayPal on the other hand, will cost 5175 points.
The good news is, there seems to be no minimum amount of points required in order to start claiming some of the rewards. As long as you have enough points to exchange for a certain reward, you will be able to claim it.
But that depends on the rewards. You can, for example, get an Amazon gift card for just $0.01 if you wish to but for PayPal, you have to request a minimum of $5.
No matter what, the payout threshold is nice and low.
In my opinion, they have one of the simpler and more favorable methods of earning rewards from all the GPT sites I've encountered.
How much money can you make?
With GPT sites, the amount of money you can make will actually depend on how many offers you can complete.
Let me give you a clearer picture. The number of points needed to cash out $5 via PayPal is 5175. That seems like quite a lot of points.
But if you take a look at some of the offers available, most survey offers reward you with 100-500 points. So in theory, you will need to at least complete 11 surveys that offer 500 points as a reward in order to reach the number of points required to get the $5 cash out. And it will likely take a lot more offers as not all give you a high reward.
So in reality, it can take quite some time to achieve that amount of points. That is really the case with many GPT sites and not just EzPoints. But there are sites where it is faster to earn, in my experience.
What's good about the earning potential of EzPoints though, is that there are a lot of offers you can do every day, which will allow you to earn points on a regular basis.
You just need to be able to learn how to gauge the length of time it takes to complete an offer so you can maximize the time you spend on the website.
You can actually get a clue of how long it takes to complete an offer by simply looking at the number of points it rewards you when you complete it.
For example, one offer rewards you with 2600 points. That's actually quite a lot. But the condition is, you have to download a game and play it until you reach level 100. So that will really take a long time to complete.
So it seems like the number of points rewarded will be proportional to the amount of time needed to complete the offer.
So it's up to you how you want to strategize with it.
Overall though, the earning potential of EzPoints is ok but cannot quite live up to some of the top GPT sites today.
Can you use it on mobile?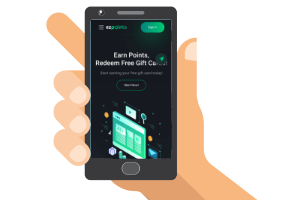 There is no EzPoints app you can download and install on your mobile device.
Their site, however, has a mobile version, which you can access using a mobile browser. I tested it and it is fairly well optimized for mobile use.
You will be able to see the content without having to scroll left or right or zoom in and out.
So that means, you can still work on the offers even when you are not at home and earn on the go.
This makes it much more appealing, especially if you are always on the go. I also like how their website looks on the mobile version. It seems pretty well-designed.
Who can join EzPoints?
Another good thing about EzPoints is that anybody in the world can join the site. As long as you are 18 years of age or older, you will be able to register to the site.
Plus, you can even use your Facebook, Google or Steam account to sign up. The sign-up process is also very simple. You don't have to answer a lot of questions.
You simply select which account you will use to sign up and then allow EzPoints to gain access to that account's information.
Once you've done that, you are good to go and you will also be logged in to their member dashboard.
You do have to make sure that you are not using any VPN software and pop up blockers in order to use their website. So keep that in mind.
Even though you can join from all countries, you just have to be aware that the number of opportunities will vary from country to country. But there should be some in most countries.
Can you get support?
If you need help regarding an issue you are encountering on their website, you can use their FAQs section to help resolve that issue.
If that doesn't help, you can actually contact them via their Live Chat support system.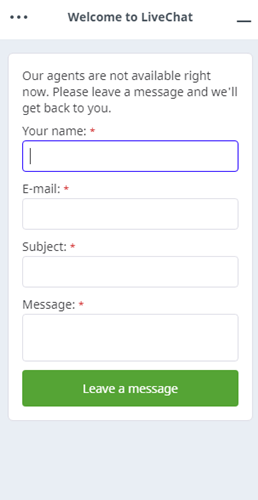 You can access the Live Chat feature once you are logged in to their website. You can find a small green messenger button on the lower right-hand corner of the site.
Clicking it will display the window that is shown in the photo above. You will be able to chat with a support representative to help you with your concerns.
In my opinion, this is one of the better support methods being offered in support sites because it allows you to talk to them in real-time. You will get results quickly.
You can also contact them via their Discord channel if you have the Discord app installed on your mobile device. For those who are not familiar with Discord, it is a free voice and text app that is usually used by gamers.
They also have a Twitter page if you want to contact them via that platform.
I have been in contact with EzPoints myself and I got a pretty quick reply which is a good sign.
Final Verdict
EzPoints is a legit GPT site that offers to reward you with gift cards or cash for completing their tasks.
But that it is legit does not mean it will necessarily be the best use of your time.
So let's finish this review by summing up its pros and cons so you can get a better overview before deciding to join or not.

Pros:
Payment via PayPal is available
Available in all countries
Plenty of rewards to choose from
Low payment threshold

Cons:
Not super easy to navigate on
Some rewards are not quite as high as some other GPT sites
Not quite as many earning opportunities as on some other sites
As you can see, EzPoints has plenty of pros, considering that it is a fairly new GPT site.
Although the website lacks some information about a few things, it is actually a pretty decent GPT site.
There are plenty of offers available, which will allow you to at least earn a bit regularly. Plus, it is available globally. So no matter where you live, you can still be a member.
All in all, it is a decent site to earn from if you do it with the right expectations. So just don't expect to earn a significant amount from it.
If you are interested in checking out other GPT sites that have better earning opportunities, I recommend you see this list of the top GPT sites.
There are plenty of sites on that list that will also allow you to earn regularly and by joining more sites you will get more opportunities
If you have any comments, questions, or have any experiences with EzPoints yourself, I would love to hear from you in a comment below.