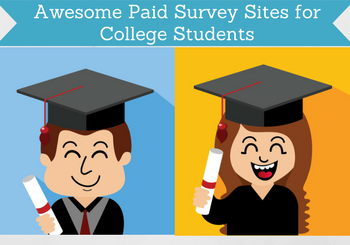 As a college student (or any kind of student), it can be great to earn some extra money.
But how do you find a way to do this that can fit into your schedule and without investing any money?
Making money online can be a great solution because of the flexibility of this offer. There are however many scams out there, that will end up costing you money instead of making you any so you need to make sure to find the legit options.
Paid surveys for college students (and for any kind of student) are a great, legit, and easy way to make some money on the side while studying if you do it with the right expectations.
In this article, I will show you the best survey sites for students in 2021 and tell you what you can expect from them, how the earning opportunities are, and how you can join, so you can easily find the sites that fit your needs the best.
Disclosure: Some articles on the website contain affiliate/sponsored links. Click for more info.
Why paid student surveys are a great way to make extra money!
There are several reasons why doing paid surveys are great while studying. The main reasons are:
No training needed:
Doing paid surveys does not require any training or any special skills. Anybody can do it.
No investment needed:
When you are a student, you might not have a lot of extra money to invest. If you have looked into making money online, you will find out that more or less all the suggestions you find will take some kind of investment or high risk. Doing paid student surveys will never cost you anything, as long as you stay away from the scam sites.
Do it whenever you want:
Surveys can be done whenever it fits into your schedule. And you can always choose which surveys you wish to participate in, and which ones you do not want to do. Some survey sites update their offers throughout the day, so you just check the sites whenever it fits you. Other sites will email you when there is an available survey, but you can just wait to take the survey until you have time. Some even have apps that make it very easy to take surveys on the go.
Guaranteed profit:
There is no risk involved in doing paid surveys. You are always sure to make a profit, and you will start making a profit from day one. This is quite unique compared to other ways of making money online.
Have your opinion heard:
Getting paid is, of course, a very good reason to do online surveys, but there are also other reasons to do them. You will be able to have your opinion heard on important topics and that way, for example, be able to influence politics, as well as products and services from companies.
Students have many opportunities:
As a student, you will, in general, have a lot of opportunities available on survey sites. Many companies and organizations would like to hear the opinions of students, and therefore there will be quite a lot of available surveys for you on many of the platforms.
As you can see, doing paid surveys can have a lot of advantages. But let's now look deeper into how it works, before we get to the best sites.
How does it work?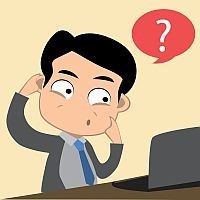 It is very easy to start earning money by taking paid student surveys. All you have to do is to sign up for the survey sites that are available in your country, and then start taking the surveys (you can see a list of the best sites below).
Many survey sites do however also offer other options than paid surveys, so there are often also other ways to earn.
It can, for example, be to watch videos, click ads, search the internet, downloading apps, playing games, get cashback when shopping online, free contests, online micro-tasks, social media tasks, and more.
Sites that offer several ways to earn by doing small online micro-tasks are known as GPT sites (Get-Paid-To) so when I mention GPT sites on the list below it means there are several ways to earn.
Using several of these other options on the sites can be a great way to boost your earnings.
Also, be aware that survey sites have different offers, so it is a good idea to sign up for several sites to increase the chances of making money. In general, I suggest starting with signing up for 5-7 sites, if you have not done paid surveys and these other online micro-tasks before.
It will give you a lot of opportunities, and after getting used to how it works, you can expand to more sites.
But if you join all the available sites from the beginning, it might be overwhelming and not possible to really learn to get the most out of the platforms. So bookmark this page, so you can come back and see which sites are the best to join – the list is regularly updated, as I test new sites constantly.
How much money can you make?
Before signing up for survey and GPT sites, it can be good to know what you can expect to earn from it.
It is very difficult to give precise numbers for how much you can earn, as it depends on a number of things like for example where you live, the sites you sign up for, your interests, the time you spend, etc.
It is however important to know that paid surveys and GPT sites will not make you rich or a full-time income. It is definitely realistic to make for example $200-$1000 per month depending on your activity and the country you live in – especially if you also use some of the other earning opportunities survey sites often offer.
So it can be some really nice money on the side while studying – but you need to do it with the right expectations.
35 Awesome survey sites for students
Whether you are a college student or any other kind of student, the survey sites below are some of the best to join. So, find the ones that fit you the best and join them to start earning today.
Remember that to get the most opportunities and earn the most, you should join several sites, as they all have different opportunities, so it is great to combine them.